5 Caribbean Gems: No Crowds, Low Cost, Open For Travel
Life in the Caribbean invokes images of sparkling blue water, white sandy beaches, and quiet natural beauty—a place to get away from it all.
InternationalLiving.com has identified five under-the-radar Caribbean towns and cities that won't cost an arm and a leg—and are accepting U.S. citizens right now.
While it's likely to be several years before the travel industry fully recovers, there's no question people are itching to escape as soon as they feel safe to do so. The Caribbean is an obvious destination for Americans today. It's close, it's warm, and it's largely open to people traveling on U.S. passports.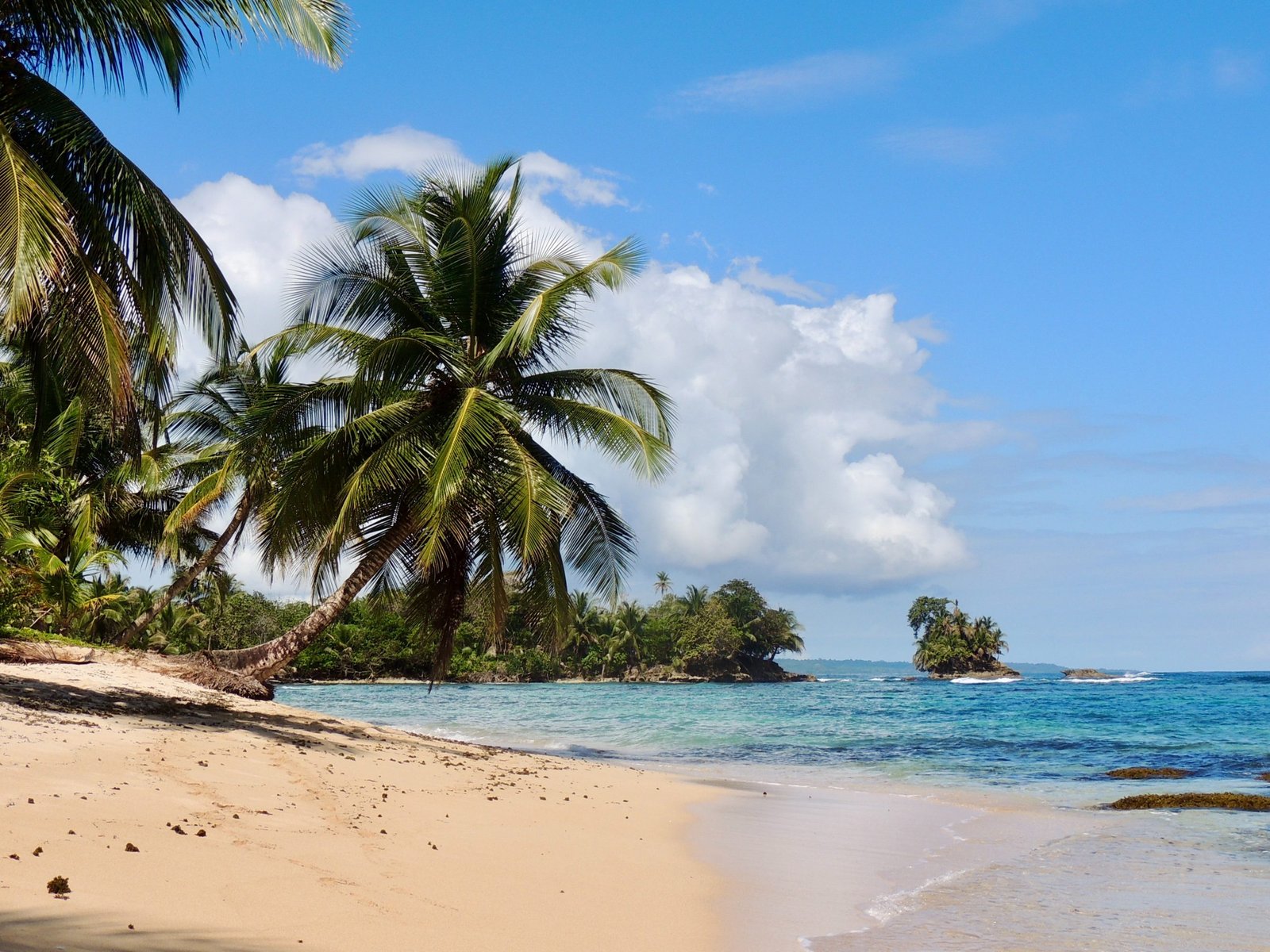 "I think a lot of folks—even those vaccinated—are going to be cautious in the way they travel in the future. They'll be looking for places that aren't as crowded, are perhaps closer rather than farther away should they need to get back home, and which provide a certain level of familiarity," says Jennifer Stevens, Executive Editor, International Living.
"The Caribbean is an obvious region for a post-pandemic getaway—whether it's just a week-long escape or a place to hide away for a few months or even full-time. With so many people gaining work-from-home flexibility, this option is more viable than ever," says Stevens. "If you don't need to be in the office, what's stopping you from taking your laptop to someplace warm, low-key, and relatively inexpensive?"
International Living's editors have identified 5 under-the-radar spots in the Caribbean that provide coveted benefits like sun, sand, turquoise waters, and ease of accessibility—but remain a bit off the tourist track and therefore offer the perks of a Caribbean getaway, but without the crowds or the high costs.
Puerto Viejo, Costa Rica
The heart of Costa Rica's little-known Caribbean coast is the tiny town of Puerto Viejo de Talamanca. The vibe here is casual and thoroughly unpretentious. People from all backgrounds and walks of life come here to live and join an active and vibrant community.
A narrow-paved coast road parallels the beach, running through the jungle, with dirt and gravel roads leading off to beaches, many of which are usually empty, save for a few families gathered under the shade of the trees, often with hammocks hung for an afternoon nap.
The year-round warm weather on Costa Rica's Caribbean coast lends itself to outdoor activities like beachcombing, snorkeling, surfing, and more. People tend to walk or bike everywhere and there are plenty of fresh fruits and vegetables, as well as seafood. All this contributes to a healthy lifestyle for expats of all ages.
Like the rest of Costa Rica, the Caribbean coast and Puerto Viejo offer a significantly lower cost of living thanks to lower rent, property taxes, food costs (especially if you stick with locally grown products), and the availability of a low-cost public healthcare system.
For a little as $2,025 a month, a couple can enjoy a comfortable retirement in Puerto Viejo.
Akumal, Mexico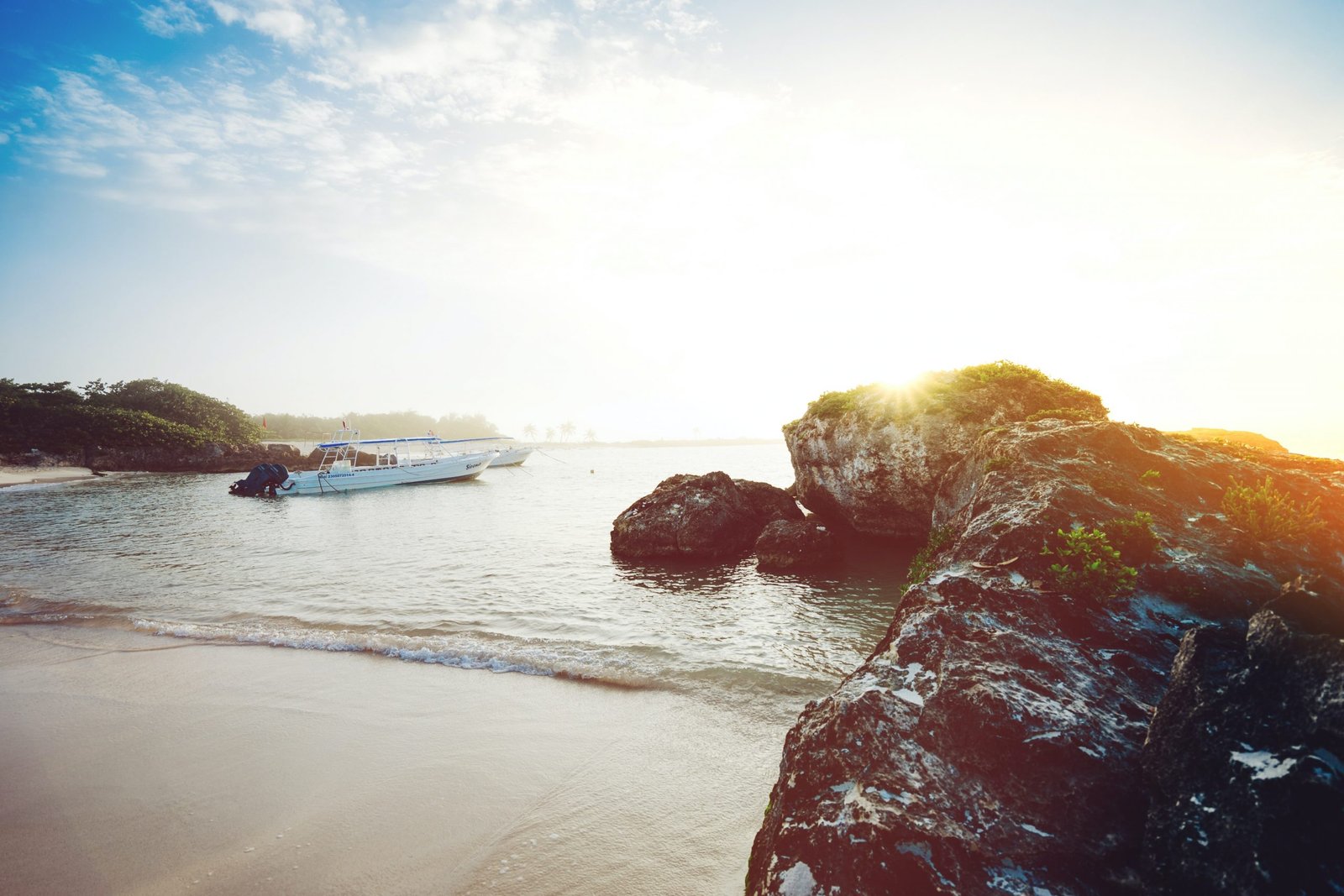 Until the last few years, this tiny beachfront town, about an hour south of Playa del Carmen, was often a day trip for a small number of vacationers in Cancun and Playa del Carmen. Notably, these day-trippers were often those who had heard of the amazing diving and snorkeling in the clear, shallow bay, permitting close encounters with the many sea turtles who call this special place, home.
Akumal is no longer just a day trip but is emerging as a primary destination. In fact, sizeable real estate developments have sprouted, encouraging investors and expat residents to make long-term commitments to the area.
At the southern end of Mexico's famed Riviera Maya on the Caribbean Sea, Akumal is naturally blessed with good weather and temperatures normally in the 80s F. A refreshing sea breeze keeps the air moving and a nearby reef offers plenty of opportunities for water-borne recreation.
Life in Akumal is affordable and provides excellent value for the money. Housing across the globe is more expensive on the shore and Akumal, like its neighbors (Cancun and Playa del Carmen) to the north, is no exception.
A couple can live a very nice life on Akumal for $2,240 a month, including rent.
Isla Colon, Panama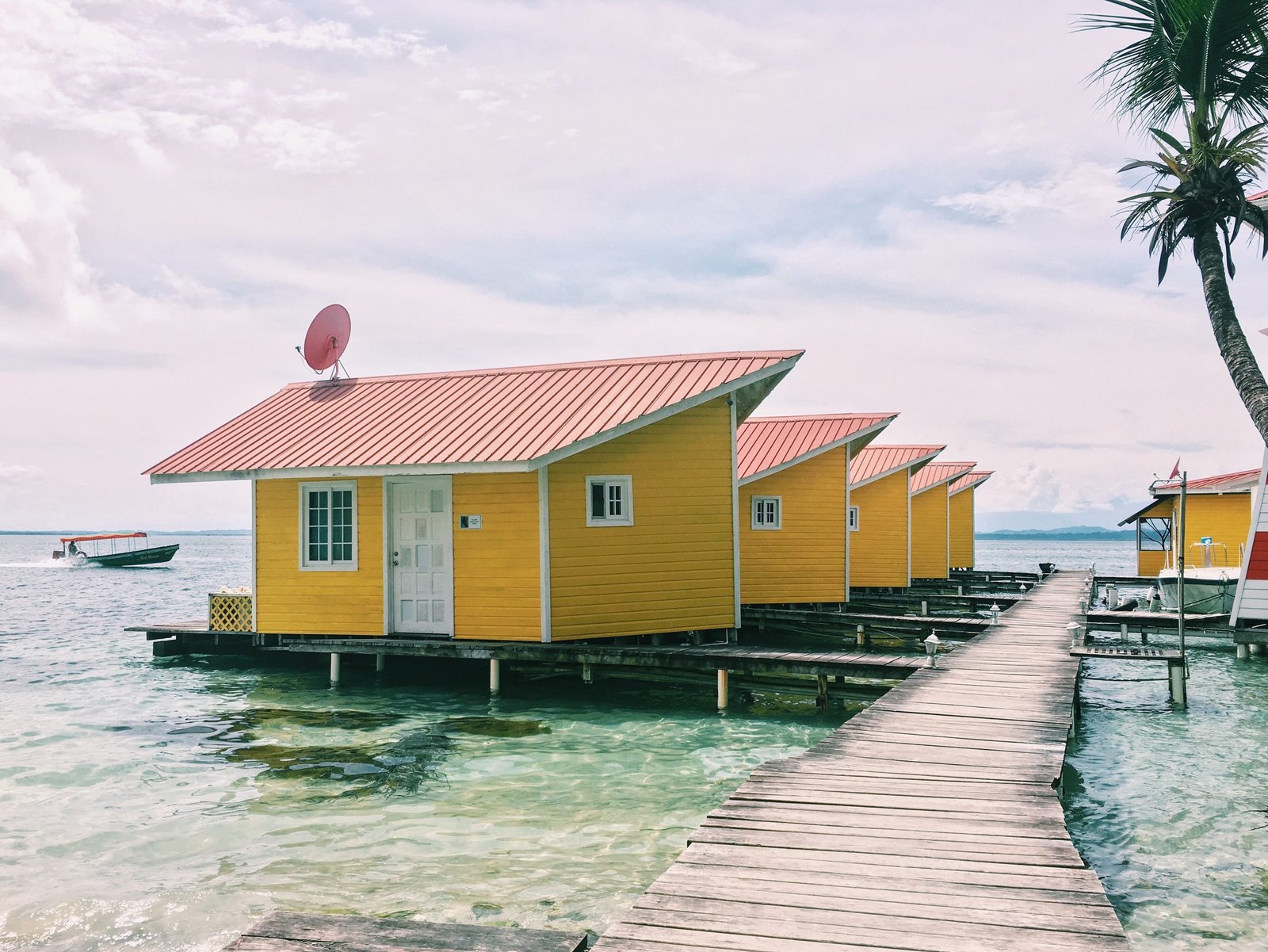 Panama's tropical archipelago may well be one of the best-kept secrets in the Caribbean. Close to the border with Costa Rica, Bocas del Toro is a group of nine main islands and a few hundred smaller cayos and islets, dotting calm turquoise waters.
The main hub is Bocas Town—a seaside town of brightly painted buildings with many on stilts over the water on the large island of Isla Colon.
Bocas, as it is known, is all about water—fishing, water sports, and whale watching are just some of the popular pastimes for locals.
Expats living here tend to be very involved in island life. Some have started businesses helping fuel the island economy, some enjoy teaching local students, and others find time to volunteer for important causes or charities. Much good has come of this growth, and the community has worked to protect the natural surroundings, including local marine life such as sea turtles.
Bocas Del Toro is also a perfect place to test drive your dream Caribbean lifestyle. The expat community is welcoming, it's organized, and it gives back.
Depending on the lifestyle expats choose, a couple can live here on as little $2,000 a month, renting a simple, snug, island-style home.
Roatán, Honduras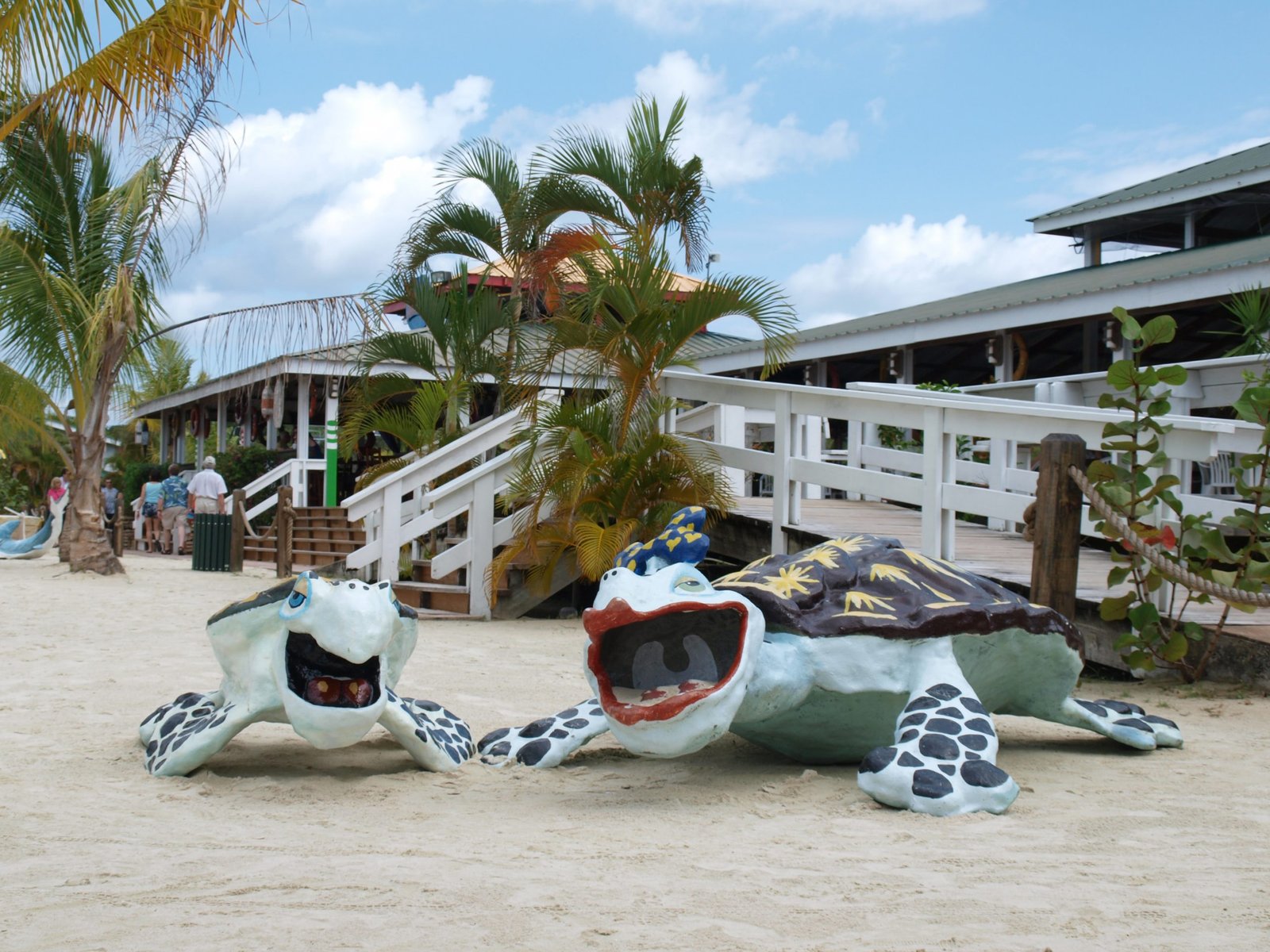 Roatán is the largest of the Bay Islands, lying about 35 miles off the Honduran coast. The island is most famous as a diving destination and retirement haven in the western Caribbean.
It ticks a lot of boxes—affordable, white-sand beaches, see-to-the-bottom Caribbean waters, warm weather, cooling sea breezes, and a laidback island vibe.
Although Honduras is Spanish-speaking, thanks to its historical link to England—it was once a British colony—English is widely spoken on Roatán, making the island an easy place to fit in.
Regular flights in and out of the international airport, make Roatán accessible—it's quick and easy to see family back home. But it's still out of the mainstream, at least compared to other Caribbean island getaways, and that has kept prices affordable for real estate and living costs.
The monthly cost of living for a couple, including rent, is $2,000 to $2,500.
Las Terrenas, Dominican Republic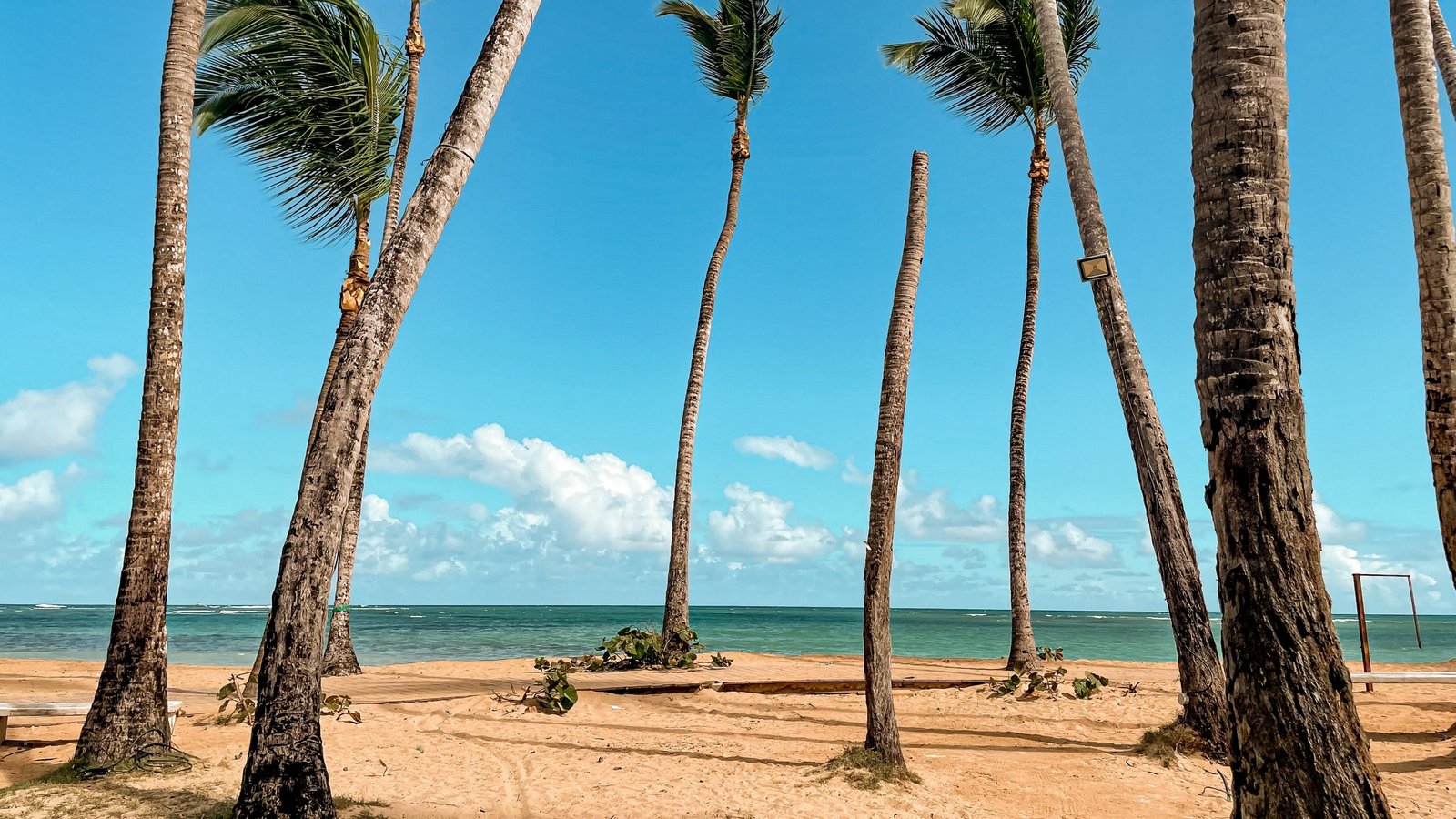 The Dominican Republic has great weather, world-class beaches, and top golf courses, not to mention a low cost of living and a stable government. It's also just three-and-a-half hours from New York, which means you can leave the city in the morning and be on the beach for lunch.
The north coast of the island has some of the finest beaches in the Caribbean, the east coast is a sportsman's paradise with some of the newest designer golf courses in the region.
The little beach town of Las Terrenas in the northeast, on the Samana Peninsula, offers some of the most pristine beaches in the D.R. Here you'll find 19 miles of public beaches and palm trees swaying in the breeze.
French and Italian vacationers have been coming here for decades. Along with the hint of saltwater in the air and the scent of fresh-cut coconuts, you'll smell French bread and croissants baking. The Italian influence is strong, too, with rich Italian gelato on offer and strong, Italian-style coffee.
A couple can live in this tropical haven for around $2,000 a month, although most choose to spend closer to $3,000 a month.