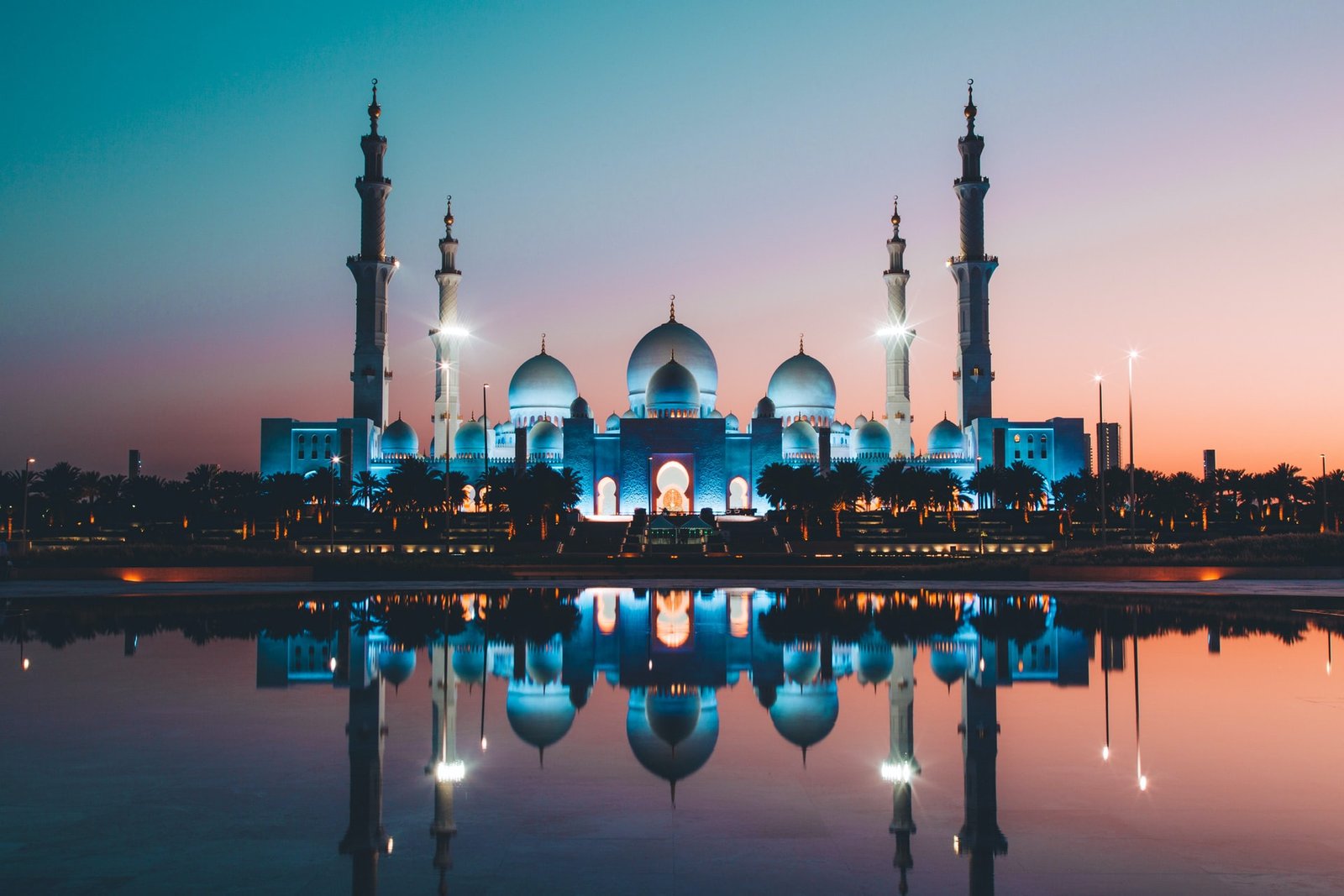 8 Best Places To Visit In The United Arab Emirates
When you travel to a new country you've never visited before, it can be a bit overwhelming, as there are so many things to do and see. How can you choose what to do first?
That's why it's best to form a list to help organize your stay and be able to see everything.
So here are the 8 best places to visit in the United Arab Emirates!
1. Sheikh Zayed Mosque
When visiting such a culturally rich land, you simply can't miss out on seeing one of its breathtaking historical landmarks such as the Sheikh Zayed Mosque! This mosque is a perfect blend of fresh and contemporary art while still incorporating the glorious ancient designs. The intricate design made of gold and the extremely detailed mosaic tiles grace the floor of this historic landmark, surely making you remember it for the rest of your life!
2. Dubai Mall
Sure, the United Arab Emirates isn't all about the food, or the high skyscrapers, but it certainly has one of the best shopping scenes in the world with the Dubai Mall being one of the biggest malls in the world. There is not a thing that you can't find in this enormous mall, with hundreds of stores of all kinds – from designer brands, luxury clothes and jewelry to small stores that sell just about everything, there is certainly something for you!
3. Abu Dhabi Skyscrapers
The United Arab Emirates is well known for their certainly recognizable skyscrapers, some of the tallest ones being in Abu Dhabi, it's certainly a sight you can't look away from! By getting a car lease in Abu Dhabi, you can freely cruise around and go sightseeing, looking at the tallest buildings all up close and personal! You'll find that wherever you find yourself in this city, you can always see the staggeringly tall buildings all around, with the tallest one being a whopping 380 meters high!
4. The Palm Jumeirah
If you start missing the beaches, you can always visit the Palm Jumeirah in Dubai, an artificial offshore island! This island is actually made as a residential place, but it also has a plethora of hotels you can stay at. Fun fact, the Palm Jumeirah is one of Dubai's recognizable symbols, as it resembles a palm tree when seen from the sky!
5. Sharjah Arts Museum
With the long history and cultural background, it's only natural that the Emirates will be filled with all sorts and kinds of beautiful artistry – part of it can be seen in the Sharjah Arts Museum, one of the most important museums due to its diversity, showcasing different forms of art. Going to this museum is just one of those things you surely don't want to miss out on if you have the chance, there is so much to see and experience!
6. Louvre Abu Dhabi
It can easily be said that the Abu Dhabi Louvre art museum is an art piece itself, with its glorious design and structure, it's certainly breathtaking! It took a few years to finally get all the construction done and for it to be opened and running, but it resulted in astounding architecture and clean design that simply has to be seen in real life to be fully grasped. The museum is filled with history and culture from all over the world, making it a priceless sight to see. This is a great place to visit if you want to see the greatness of former middle eastern civilizations all close and personal!
7. Burj Al Arab
This is probably one of the most recognizable symbols of Dubai and the most famous and not to mention the tallest hotels in the world. Burj Al Arab is a pleasure to stay in, as it offers its guests a luxury stay, gourmet food, and overall an unreal experience! Why stay in a crowded city, when you can sleep by the beach in the world's most iconic hotels instead!
8. Dubai Spice Souk
If you are not all into tall buildings and malls, but still want to shop around, you can always visit the Spice Souk in Dubai – one of the oldest, yet most popular shopping places. This is the perfect opportunity to truly immerse yourself in the culture and grasp the old heritage, with so many spices, food, clothes, and other things. The setting is quite unlike anything you can see in other places, as it perfectly showcases the richness of its culture, combined with the delicious smells and colors of the spices. Certainly is one of those things you just have to see and experience in person!
The United Arab Emirates sure offers quite a lot and you won't be disappointed even if you end up seeing only a fraction of things!