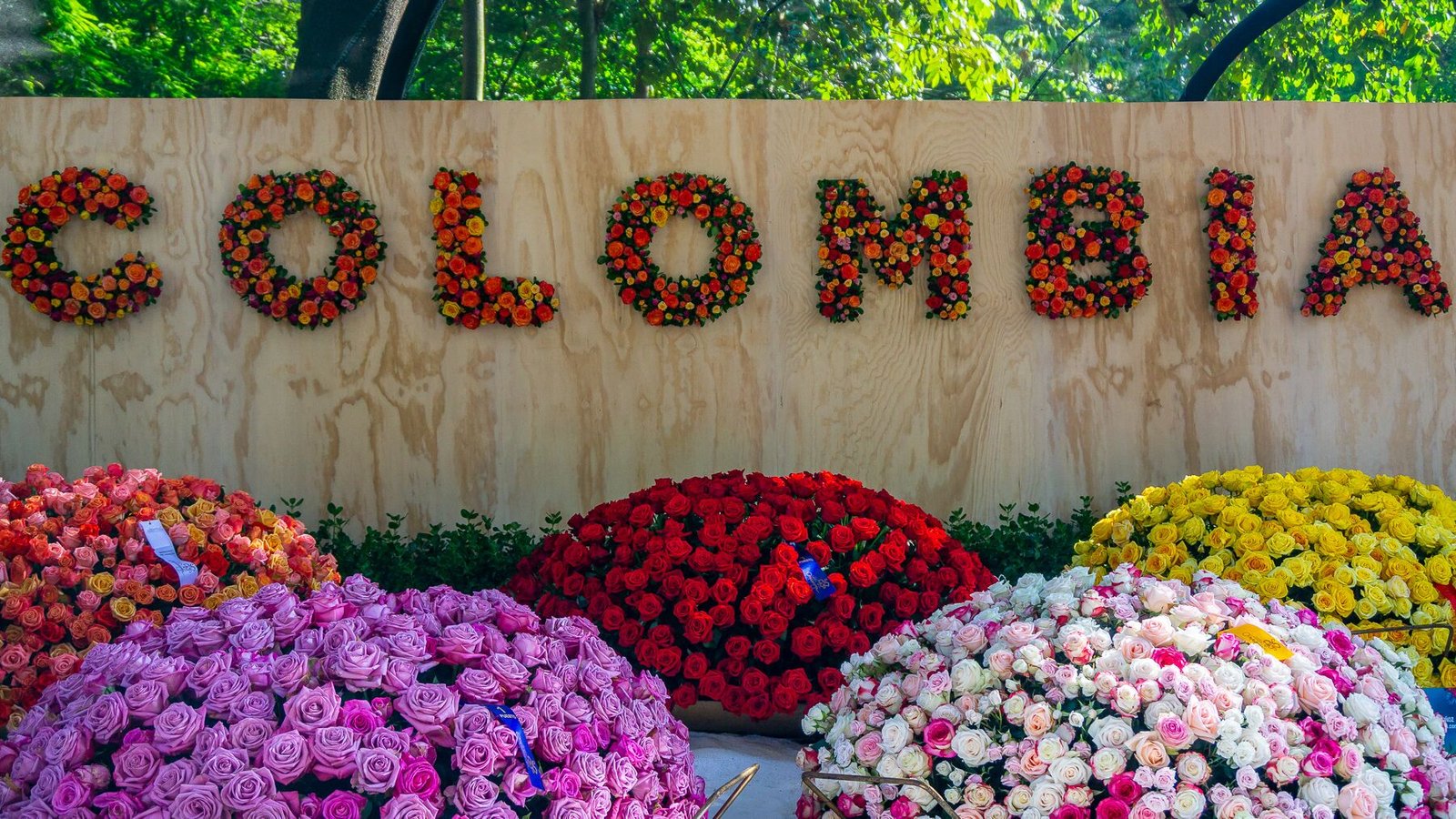 Discover Colombia's Flower Power
From deep-rooted festivals to farm-fresh florals, Colombia is truly a country in bloom.
As the world's second-largest source for cut flowers, and one of the most biologically diverse destinations on earth, Colombia is the perfect destination for flora-loving travelers looking to discover the origins of their most beloved blooms.
In fact, Colombia's flower industry continues to flourish each year, exporting over one billion USD in product annually thanks to a balmy climate that produces beautiful blossoms 365 days a year. Cannúa, a first of its kind retreat set in 27-acres of protected forest in Antioquia, is due to open in April 2019 – and will offer floral-focused travel experiences that go way beyond garden variety.
Here are a few reasons to stop and smell the orchids (or roses, or bromelias) this spring with Cannúa:
1. Everything Grows Here
Roses, carnations, and orchids – all the classics – are cultivated throughout different regions of Colombia. In fact, the country is responsible for roughly 80 percent of the flowers imported and sold in the U.S., with up to 30 different shades of roses often found on a single farm. Colombia is also home to the largest variety of orchid species in the world (1,543 out of the 4,000 species found on the planet), just one of the reasons this exquisite and highly sought-after blossom is Colombia's national flower. For those on a mission to win over Mom, Colombia's carnations are known for both their stunning beauty and their ability to stand the test of time, and are Colombia's second biggest floral export, after roses. In the city of Medellín, also known as the world's flower capital, street vendors boasting bountiful bouquets abound, so be sure to pick up a dozen of your favorite blooms during your stay.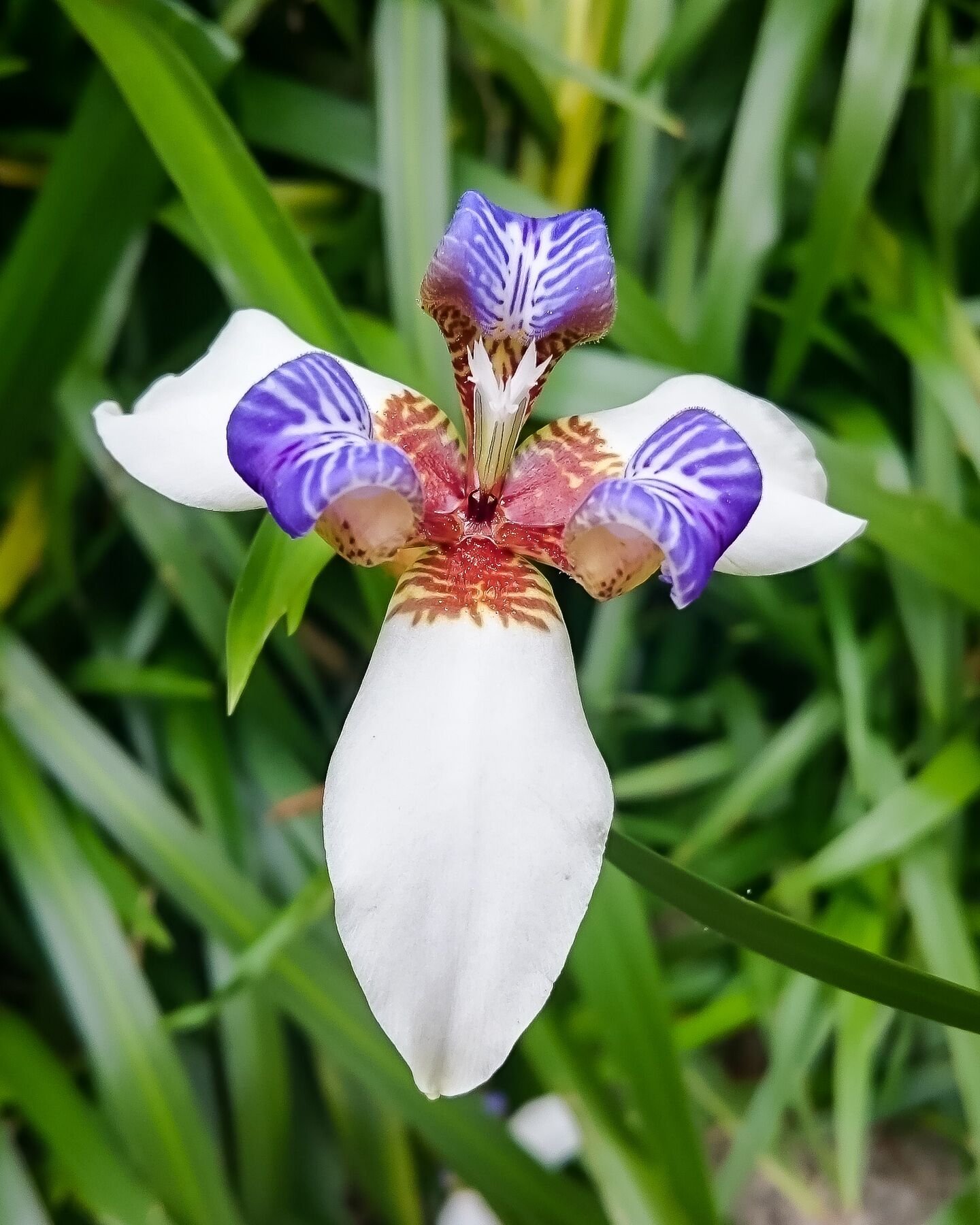 2. Flora Grows in Protected Forests
Inspired by Antioquia's floral culture and rooted in permaculture design, Cannúa will be a unique, upscale retreat for those who want to be among the first to explore one of the most biologically diverse and temperate regions in the world. Experience a sense of renewal on this 27-acre protected mountain-side property, where new varieties of flora and fauna are found nearly every day. The Sietecueros (Tibouchina lepidota) is a mid-sized ornamental tree and grows in abundance throughout Cannúa's property. The name translates roughly to "seven colors," as the blossoms of this tree has been known to change from magenta to violet, and the trunk's reddish outer bark sheds off in vibrant layers. While flowering occurs in January, June, and August; this arborous ornamental produces an edible flower most of the year and can be enjoyed as part of a permaculture tour around the hotel property.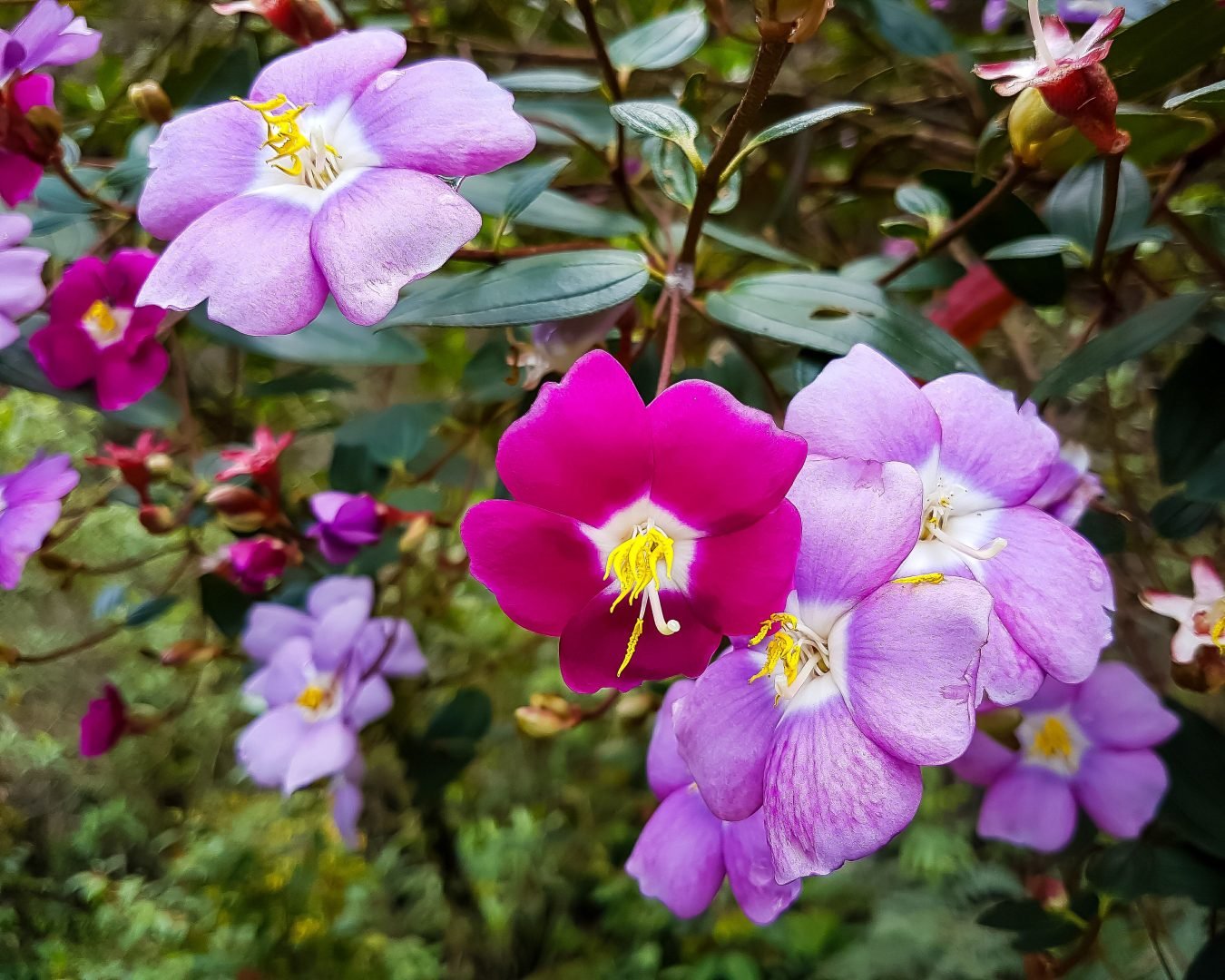 3. Locals Know Which Bloom is Best
Just outside of Medellín, en route to Cannúa, is the tranquil town of Santa Elena, where its mountainside elevation creates ideal growing conditions for a range of flower varieties. Here, visitors can learn from local farmers about how different species are produced, and if they're lucky, witness the creation of silletas (ornate arrangements featured in Medellín's famed festival la Feria de las Flores). These local vendors – known as silleteros – harvest their blooms in the farms surrounding Santa Elena and sell them at local markets and plazas throughout the region. Santa Elena is also the locale of Loma Linda, a flower farm home to a treasure trove of field-grown goodies including birds of paradise, hydrangeas, heliconias, a eucalyptus grove, and various endemic and endangered trees. Guests of Cannúa can take a day trip to Loma Linda to tour the farm, enjoy a lunch in the shade, and enjoy a walk in a working garden.
4. There's a Flourishing Flower Festival
Medellín's La Feria de Las Flores, which occurs almost every year in August, is the perfect way for visitors to get their flora fix. Ever since the first "Flower Party" was held in May 1957, this perennial festival has blossomed into a week-long celebration that attracts floral enthusiasts from around the globe. It seems everyone around town enjoys getting in on the action, which includes competitions, antique car shows, horse parades, a pet walk, live music, dancing and so much more. Attendees can get a real sense of local tradition by watching the Desfile de Silleteros, a parade that celebrates silleteros – local vendors who carry their homegrown blooms on their backs through the heart of downtown Medellín.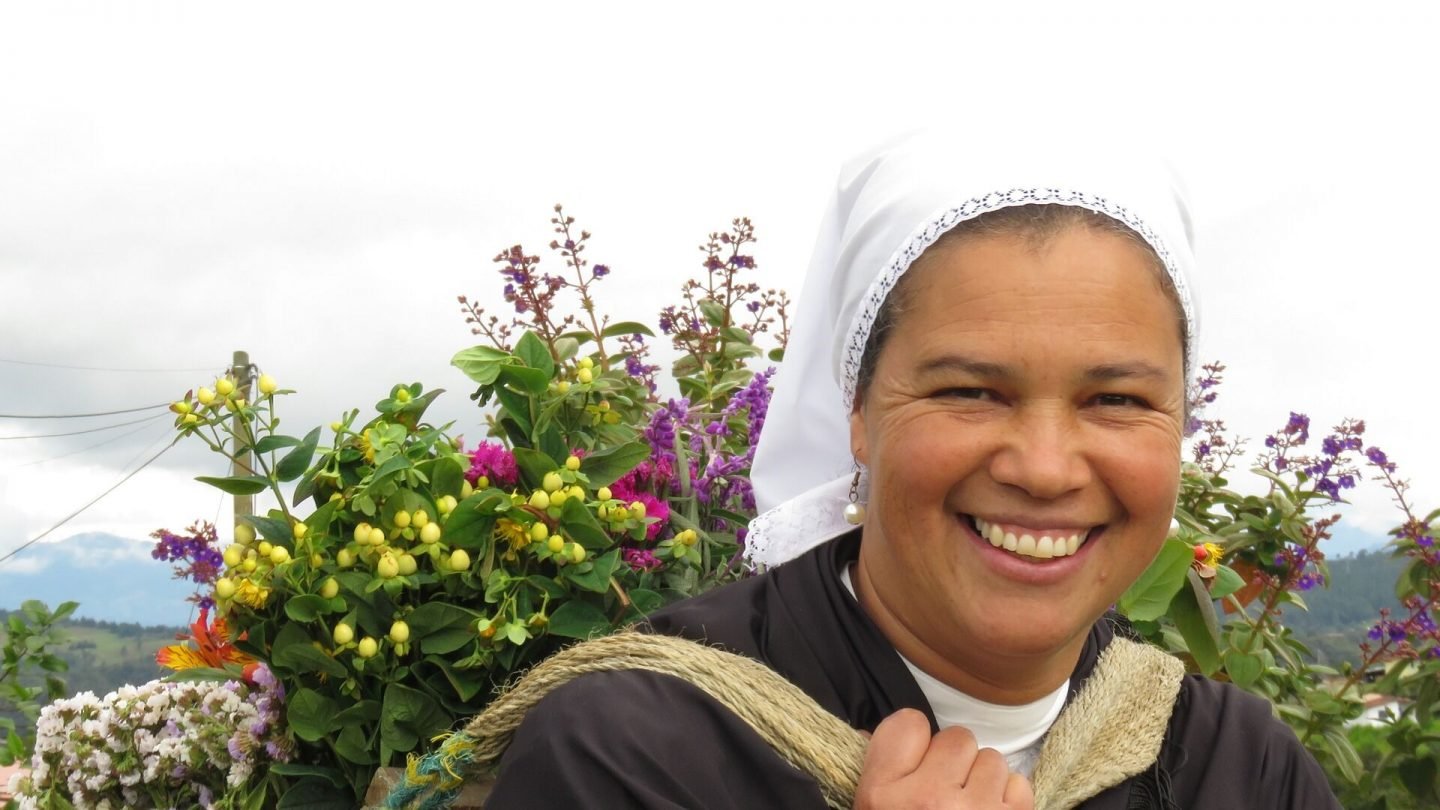 5. The "City of Eternal Spring" Blossoms Year-Round
Although Medellín's Flower Festival may be the event of the season, there's plenty more to entertain throughout the year. Head to the Placita de Flórez, a large wholesale market frequented by locals, or check out one of the city's 16 Mercados Campesinos, where visitors can find an abundance of diverse species including hydrangeas, heliconias, cartuchos, margaritas, bromelias, Japanese lilies, succulents, and eucalyptus, to name a few. These markets aren't your one-stop shop either, stop to smell the roses with a cup of Colombian brewed coffee in hand, snack on an empanada or stock up on locally-grown produce. For a peaceful getaway from the bustling streets, without leaving the city, check out Medellín's botanical gardens, home to 4,500 flowers and a huge Orchidarium.
6. Flower Arranging is a Fresh New Trend
While perhaps not in the same league as Colombia's renowned figurative sculptor Fernando Botero, visitors to Cannúa can test out their creative flair with one of the hotel's flower arranging classes. In a lush forested setting overlooking the stunning Antioquian fincas of the Central Andes, learn the art, history, and techniques of flower arranging from Cannúa's onsite experts. Using freshly cut florals that have been cultivated from local farms, develop impressive new bouquet-making skills in between spa treatments and quiet walks around the grounds. With so many blooms to choose from, guests can create Instagram-worthy arrangements with fresh-picked Colombian beauties, courtesy of Cannúa.
Inspired by the spirit of Colombia's regeneration, Cannúa, the only upscale retreat of its kind in Colombia, is rooted in a sense of renewal, possibility, and permaculture in a protected forest in Antioquia. A passion project shared by friends Santiago Giraldo, Brian Schon and Nathan Rodgers with the intention of building a community of travelers, neighbors and partners who care deeply about the sustainable success of Colombia's tourism, this 27-acre, 18-room property is taking a holistic approach to development and hospitality, by offering authentic experiences centred on curiosity, reconnection, relaxation, and sharing.