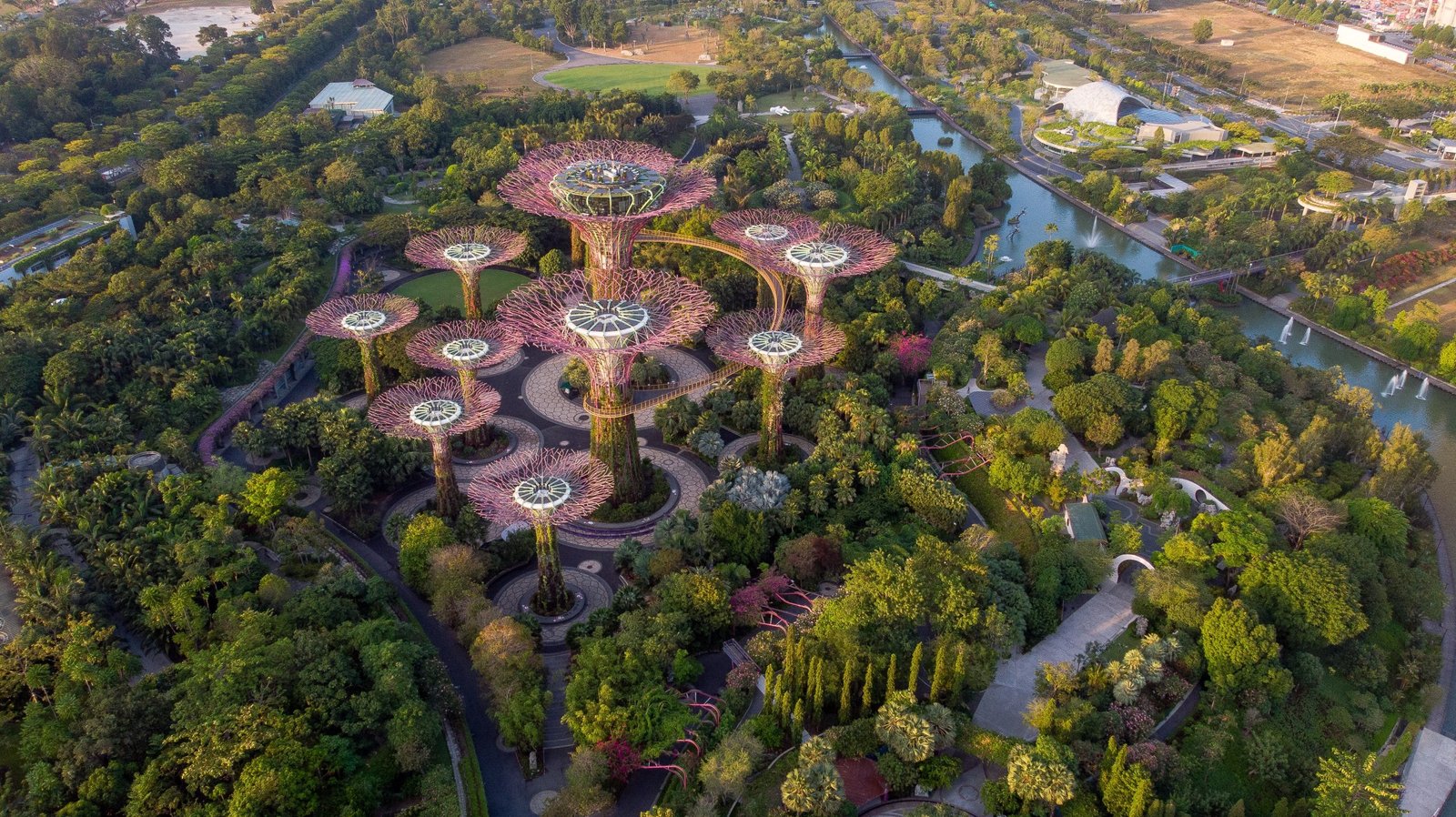 Top 5 Reasons To Visit Singapore In 2023
Singapore is often regarded as a quick layover destination, but this city-state has more than enough reasons to make you reconsider.
From its futuristic attractions to delectable street food, cultural diversity, and lush greenspaces, Singapore has it all and then some.
If you still aren't convinced, look at these reasons to visit Singapore to quickly change your mind.
Getting in is a breeze
In a post-COVID world, many travelers are considering the ease of entry when booking their next holiday. Singapore has very relaxed entry policies with dozens of countries enjoying visa-free entry into the country.
This makes it easy to extend your layover and enjoy a few worry-free days in one of the most entertaining destinations in Asia. The SG arrival card is the only entry requirement for many visitors and it is a simple electronic process that only requires basic passenger and travel information.
The out-of-this-world nature
Singapore is one of the greenest countries in Asia and is constantly ranked among the leaders in the world when it comes to the integration of nature in the city, with the government aiming to make it a "city in a garden."
The Gardens By The Bay might be the first greenspace to come to mind and this 250-acre green spectacle is reason enough to visit Singapore.
The Super Trees have become an iconic part of the city's skyline and their mesmerizing light shows at night are a must-see. You can also get lost in the Cloud Forest and Flower Dome with plants from all over the world creating an Avatar-esque playground that the Navi would approve of.  Even just wandering around the city, you will be mesmerized by the abundance of foliage cascading from buildings and decorating the tops of skyscrapers.
Have you been to the year 3000?
Singapore is living in the future and you don't want to be left behind. From restaurants delivering drinks by drones to 2-dimensional buildings, augmented reality experiences, and futuristic farming, Singapore is at the forefront of development in the region and you get a front-row ticket to see it all.
The ArtScience Museum at the Marina Bay Sands is one of the most popular in the country and brings the combination of art and science to life in mind-blowing and interactive exhibitions.
The Time Capsule is another attraction that offers a digital sensory overload, taking you on a journey through the history of Singapore.
Not everything is super expensive
Singapore has a bit of a bad wrap when it comes to affordability and its shiny, glamorous veneer doesn't do this reputation any favors. But on a second glance, you might be pleasantly surprised to learn how many things are free to do in Singapore.
The most surprising might be that a visit to the Supertrees and their light show as well as the laser and water show at the Marina Bay Sands are free and take place every night. The ethnic enclaves that make Singapore so diverse like Little India and Little China are also free to visit and you can spend hours getting lost in their quaint alleyways and markets.
There are also a few free attractions that bring you closer to nature including the treetop walk at MacRitchie Reservoir, the Singapore Botanic Gardens, and the hill at Fort Canning Park. That's not even mentioning the fabulous things you can do at Changi Airport including a visit to the Jewel and a jog along Jurassic Mile with its life-sized dinosaur exhibit.
Don't forget to snap a selfie with the Merlion station- how else will people know you visited the Lion City?
A cultural melting pot you will want to dig into
Singapore has several ethnic groups and you can find Chinese, Malay, and Eurasian influences and people who identify as Chinese-Singaporean, Malaysian-Chinese, Singapore Tamil, and more. Start discovering these cultures and their various subgroups with visits to various religious institutions and ethnic burrows to eat their food and see their architecture.
The Buddha Tooth Relic Temple is a particularly popular temple to visit and explore the intricacies of the Buddhist Chinese religion.
Little India is a colorful treasure trove with gems like Sri Veeramakaliamman Temple, the colonial remnants of the House of Tan Teng Niah, and the fantastical lights during Diwali. This melting pot also delivers some delectable food offerings and you can look forward to some fierce fusion offerings. Hainanese chicken and rise is a legendary dish of Chinese origin, simple in substance but bold in flavor.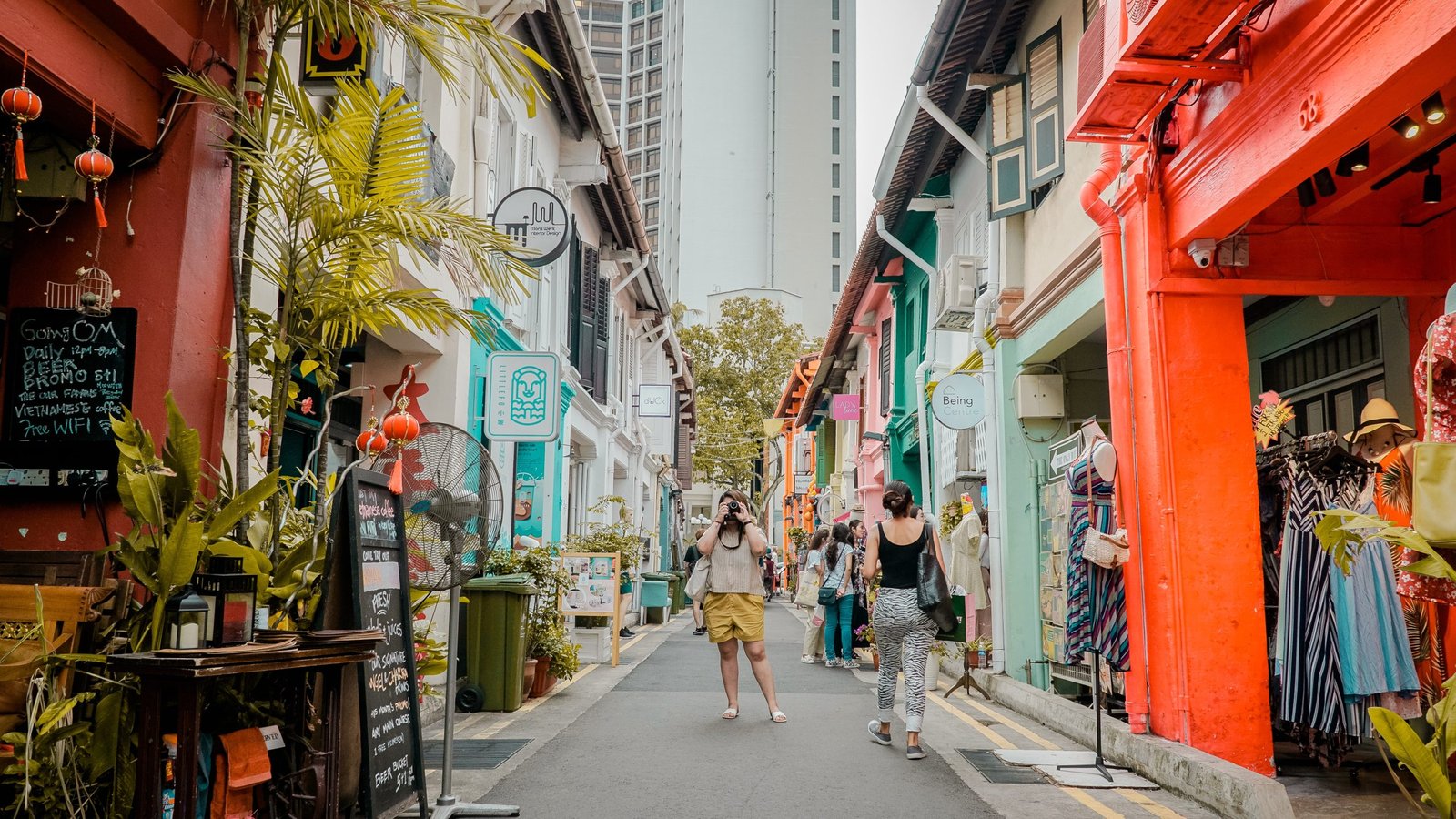 Laksa is another evergreen combination of Malay and Chinese cuisine using a Chinese style of ingredients with lively Malay spices. Scour the hawker markets in search of more intriguing combinations of traditional treats and innovative interpretations.