More Options for Vegan and Vegetarian Travelers Around the World
Travel opens doors to discovering new cultures and lifestyles and there's no better way to become immersed in a destination than through an area's gastronomy.
Learn about a country, a place, its people and their way of life through the cuisine and the flavors unique to that region. Eating deliciously and well for vegan and vegetarian travelers has its challenges, but more and more travel companies are accommodating the needs for special diets.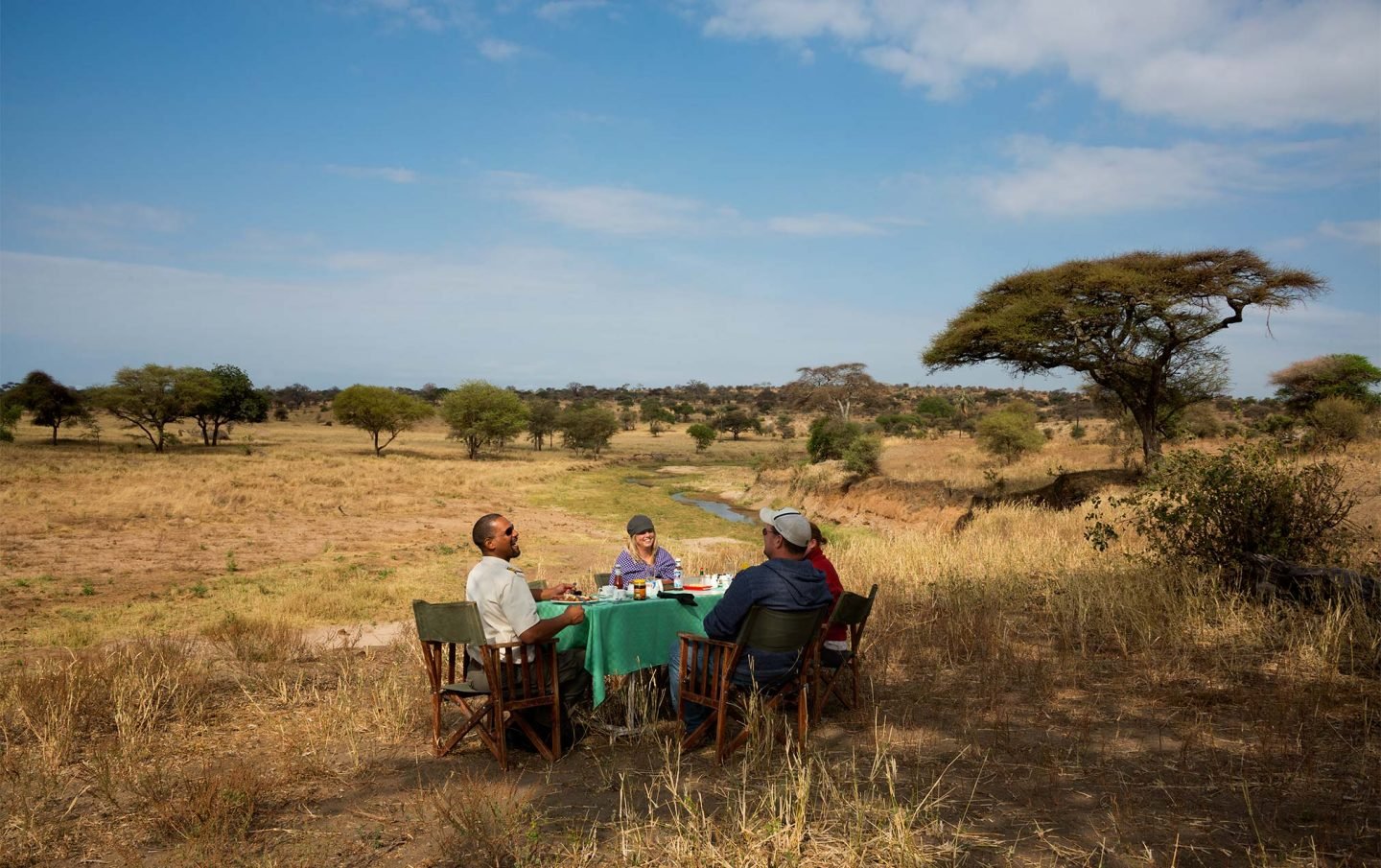 Here are a few travel outfitters and hotels from around the world offering savory options for vegan and vegetarian travelers:
TRAVEL OUTFITTERS
On Foot Holidays
UK-based travel specialist On Foot Holidays just announced three new vegan-friendly routes offering imaginative and creative vegan and vegetarian dishes that reflect the local authentic cuisine. The three vegan-friendly routes have hotels and inns along the route that can provide flavorful and varied vegan dishes, or where there are good vegan restaurants close by.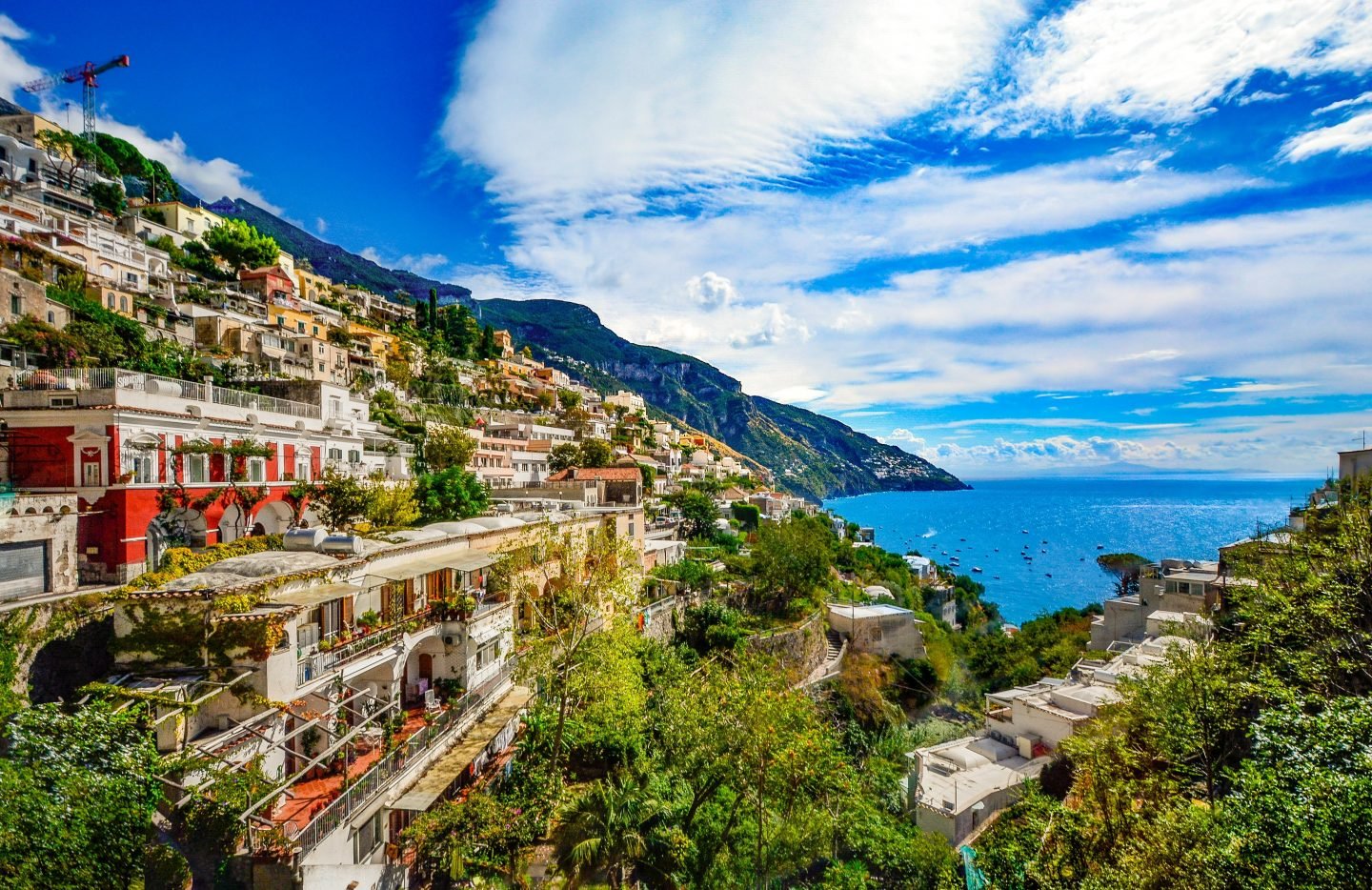 All of the hosts at the properties can also offer suitable alternatives for vegetarians, gluten-free and lactose-free diets.  In Italy's Ligurian Hills, On Foot Holidays' route adviser has secured a varied and inspired diet along the route, although strict vegans will need to miss out a night in Varzi.
The final destination of Camogli boasts several restaurants that specialize in vegan dishes. Some highlighted vegan dishes along this route include; grilled tofu flavored with turmeric on chickpea cream, rustic aubergines stuffed with spinach and mixed vegetables, almond and strawberry pie, and much more.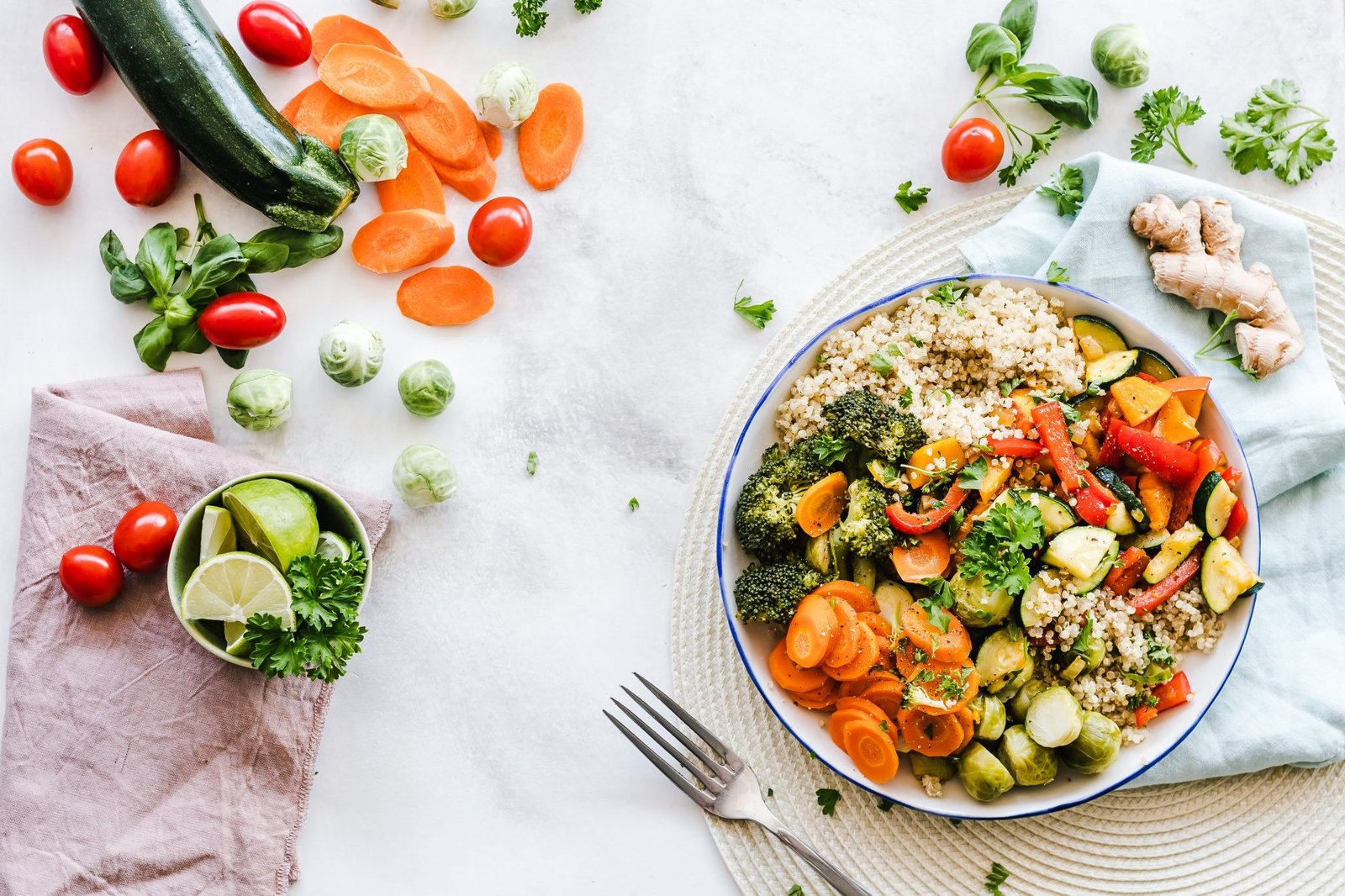 Vegetarians can enjoy delicious dishes including baked crepes with ricotta, spinach and grated parmesan, four cheese pie with vegetables, summer tiramisu with strawberries and more. All properties along this route have gluten-free bread, biscuits, croissants, crackers, breadcrumbs, and cereals.
For lactose-free travelers, all properties have lactose-free milk, cream, yogurt, and cheese. All properties have vegan wine, soya, rice or almond-based milk, soya butter, margarine, soya yogurt, and soya cream. The two other vegan-friendly routes are on the Greek island of Andros and in Lycian Way in Turkey.
Duma Explorer
Preparing for the climb of your life? Duma Explorer has been leading safaris and treks in Tanzania since 2004. As one of Tanzania's only Travelife-certified tour operators and a founding partner of Kilimanjaro Porters Assistance Project, Duma Explorer continually demonstrates their commitment to social, economic and environmental sustainability.
For all of their Kilimanjaro treks, Duma Explorer's "Mountain Menu" includes breakfasts, lunches, and dinners during the trek and can all be tailored for vegetarians and gluten-free and lactose-free travelers.
The vegetarian sample menu includes hot vegetable, carrot or cucumber soup with bread, fresh cucumber, tomato and carrot salad, vegetable quiche with mixed salad and fried potatoes, rice with eggplant sauce, a side of vegetables and avocado salad, spaghetti with carrot and pea sauce, a side of spinach and cucumber salad, African pancake with honey, seasonal fruits, fried bananas topped with chocolate, caramel custard and more.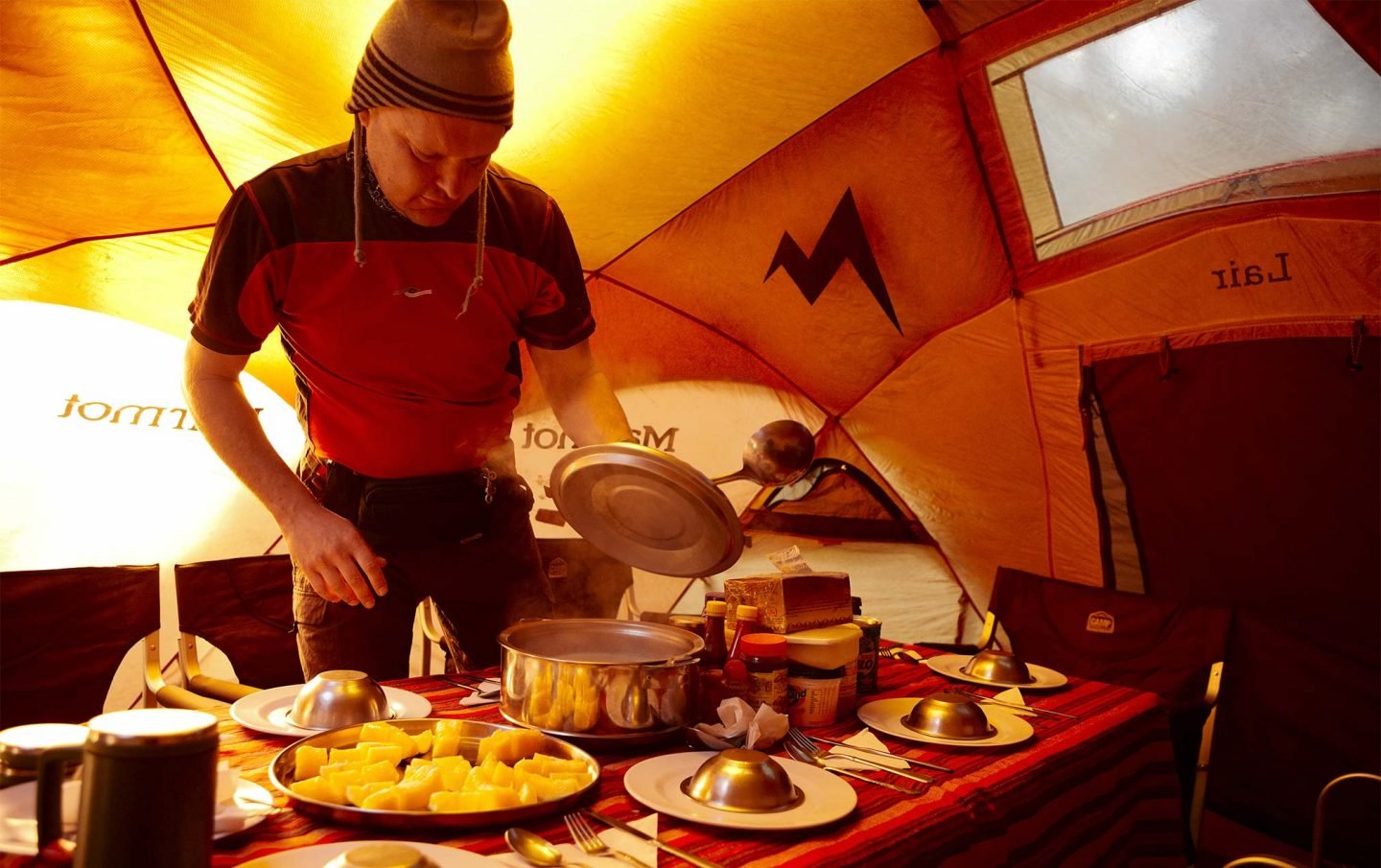 Travelers can request the Tanzanian menu which features hot banana, pumpkin or peanut soup with bread, Ndizi Nyama (cooked bananas mixed with vegetables), Maharage Nazi (beans cooked in a coconut sauce), Kachumbari (Cucumber, tomato and carrot salad, Viazi Mboga (potatoes topped with a vegetable coconut sauce) and Tanzanian pancake topped with honey.
Eat Like a Local Mexico City
For a deeper look at authentic Mexican cuisine, take a tour through Mexico City's secret food stalls, cutting-edge restaurants and street food scene with Eat Like a Local Mexico City. Born and raised in Mexico City, founder Rocio Vazquez Landeta, gives access to Mexico City's dynamic food landscape that could only be experienced through the eyes of a local.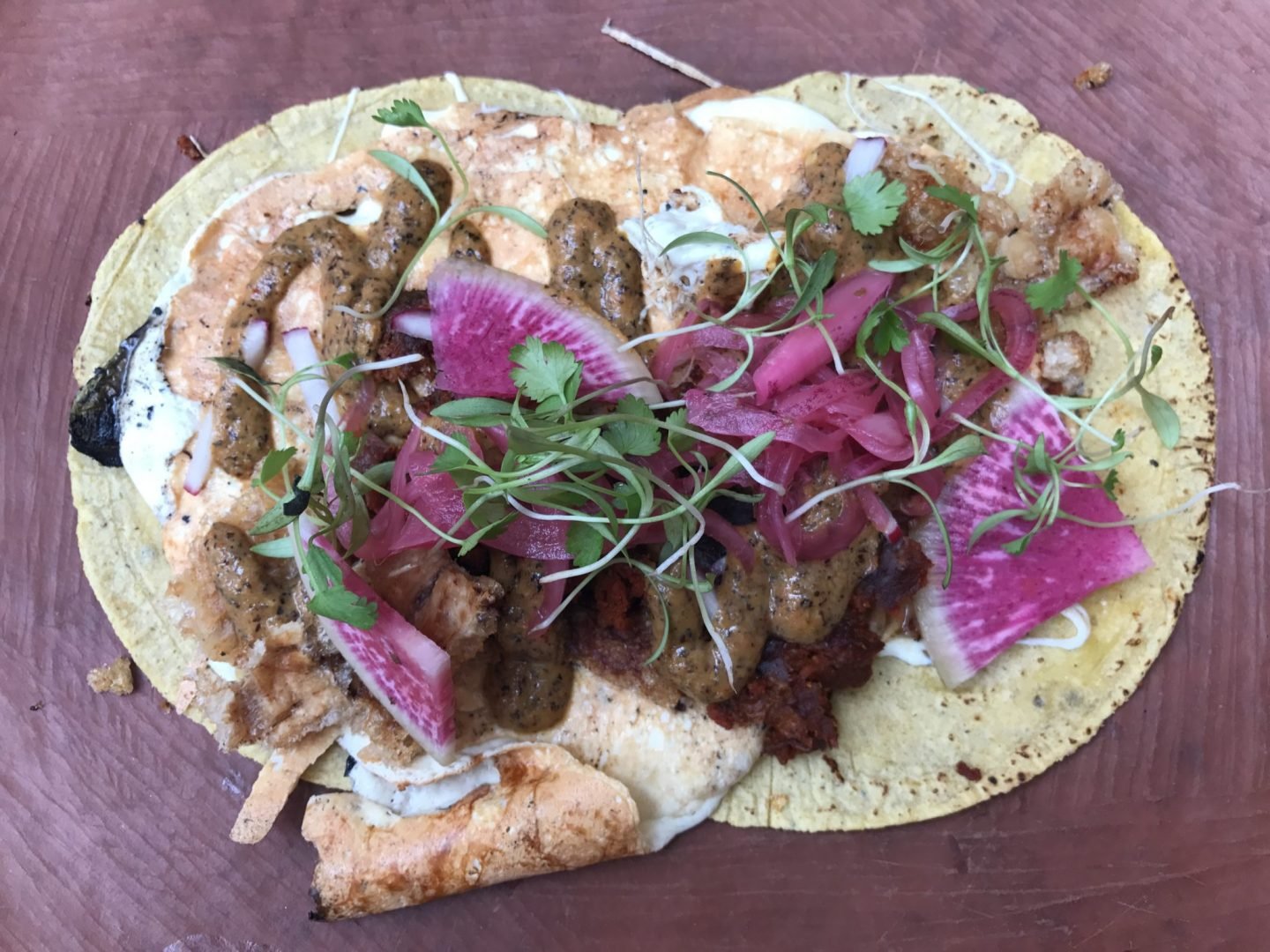 The four-and-a-half hour Mexico City Foodie Immersion tour can be catered to vegan travelers and begins at 10:00 am ($99USD per person) with coffee in hand from the epicenter of the city's coffee culture. Explore the best in street food, visit traditional markets, sample a candy tasting, drop in for a home-cooked meal and end with cocktails at a hipster lounge.
Some highlighted vegan dishes include potatoes sweaty tacos, cactus pad taco, avocado taco, huarache (corn masa stuffed with beans topped with salsa) and fried onions, jícama candy, fruit tasting (more than 10 different kinds), grilled corn with lime and chili powder, squash blossom quesadillas , daba beans tlacoyo topped with huitlacoche (the fungus that grows in corn), fresh pressed pineapple juice, vegan peanut butter cookies and more.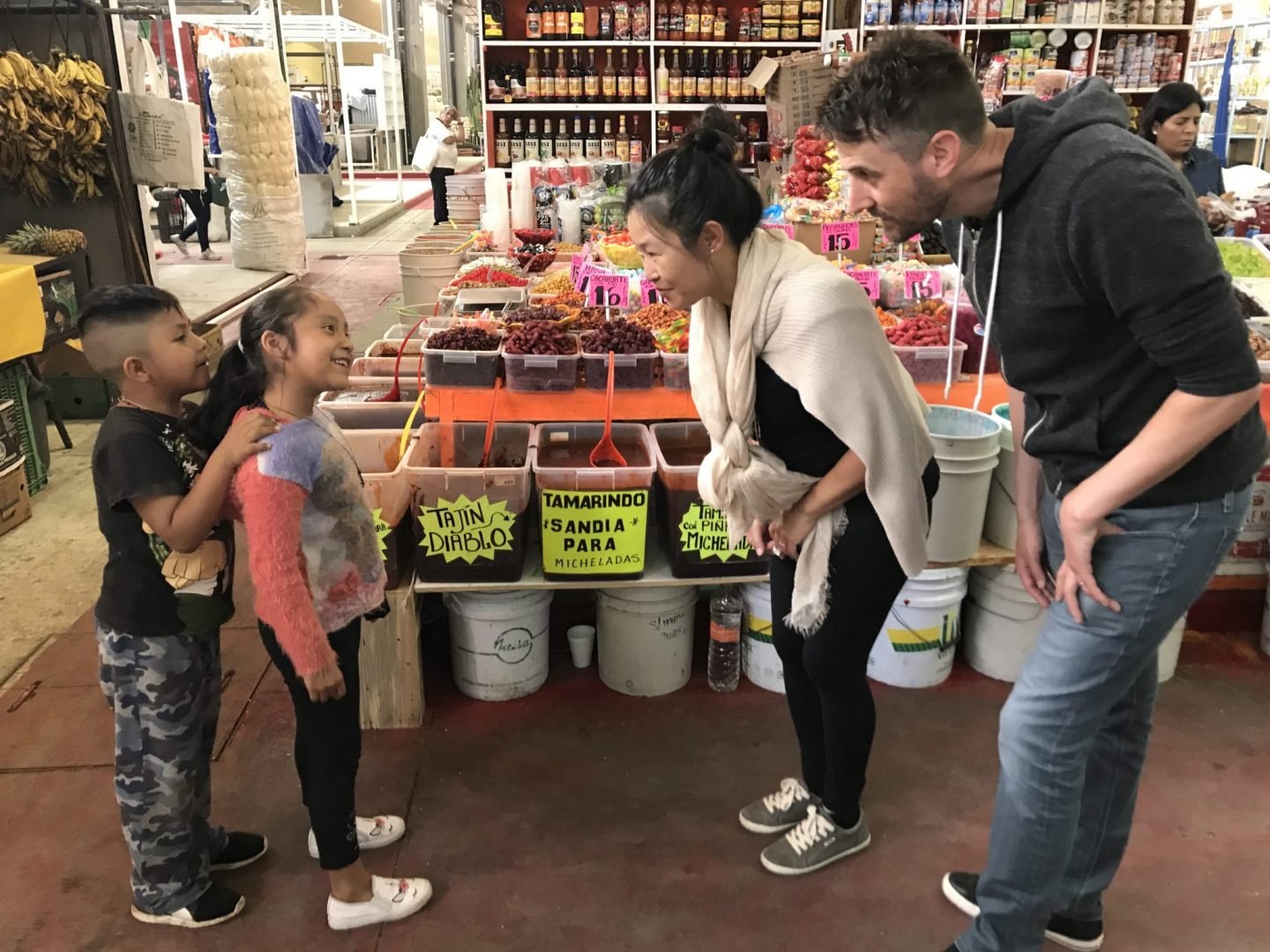 Vegetarians can join the Street Food at Night and Hidden Neighborhoods tour where they'll sample street corn, Oaxaca cheese torta, beans tamal, quelites quesadilla, cheese enmolada, tepache (fermented pineapple juice) tejate (corn, chocolate and cinnamon drink) and chilacayota (squash sweet juice), Chile Relleno taco, churro stuffed with caramel. The three-and-a-half-hour night tour runs daily at 19:30 and 20:00 and costs $110USD per person.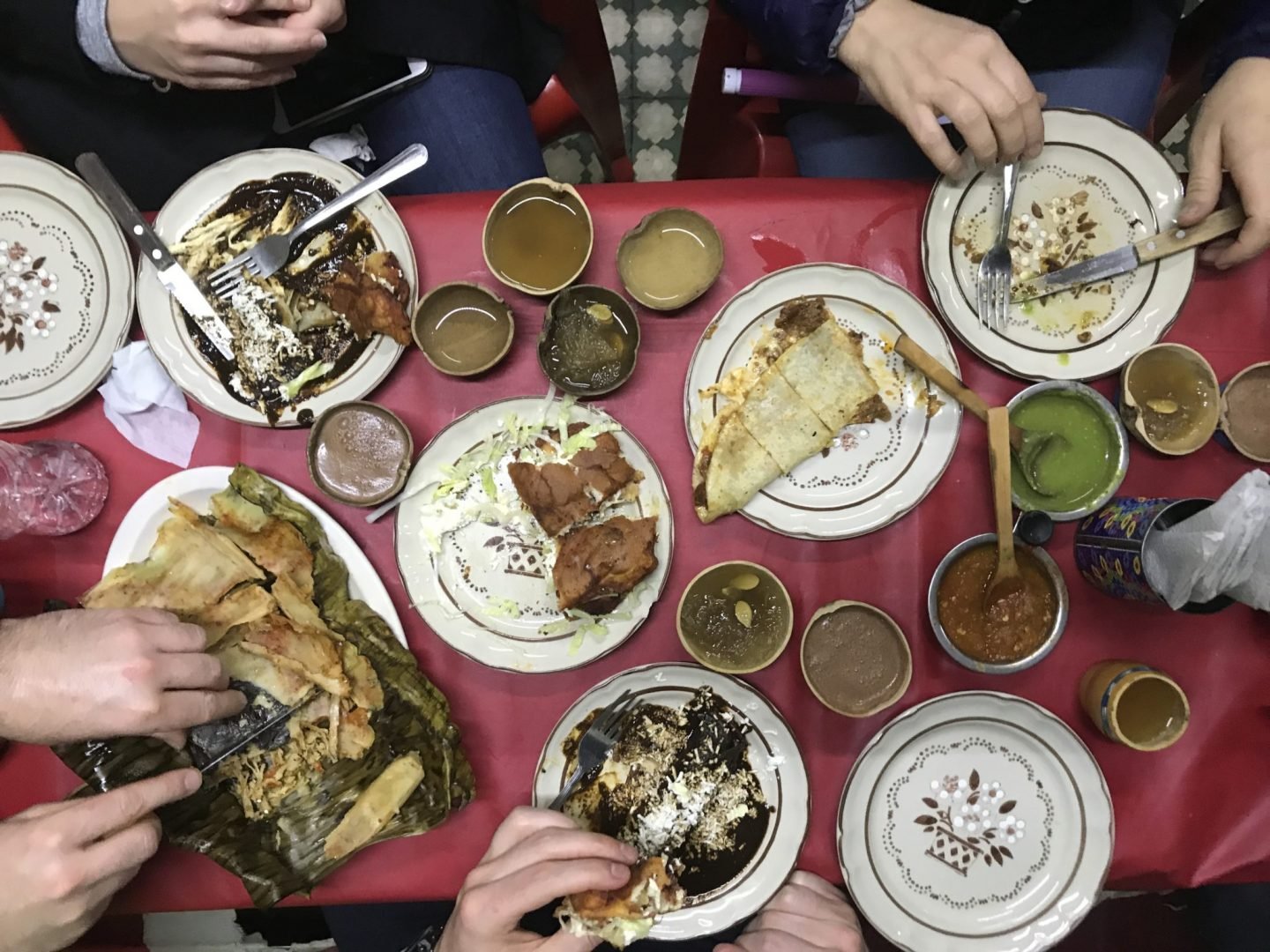 HOTELS
Chaka Camps
Located in Tanzania's best wildlife destinations, Chaka Camps is a collection of boutique tented lodges offering the ultimate safari experience in comfort and style. Its original property, Chaka Mobile Camp, recently completed an extensive renovation in December 2018 and follows the wildebeest migration across the Serengeti.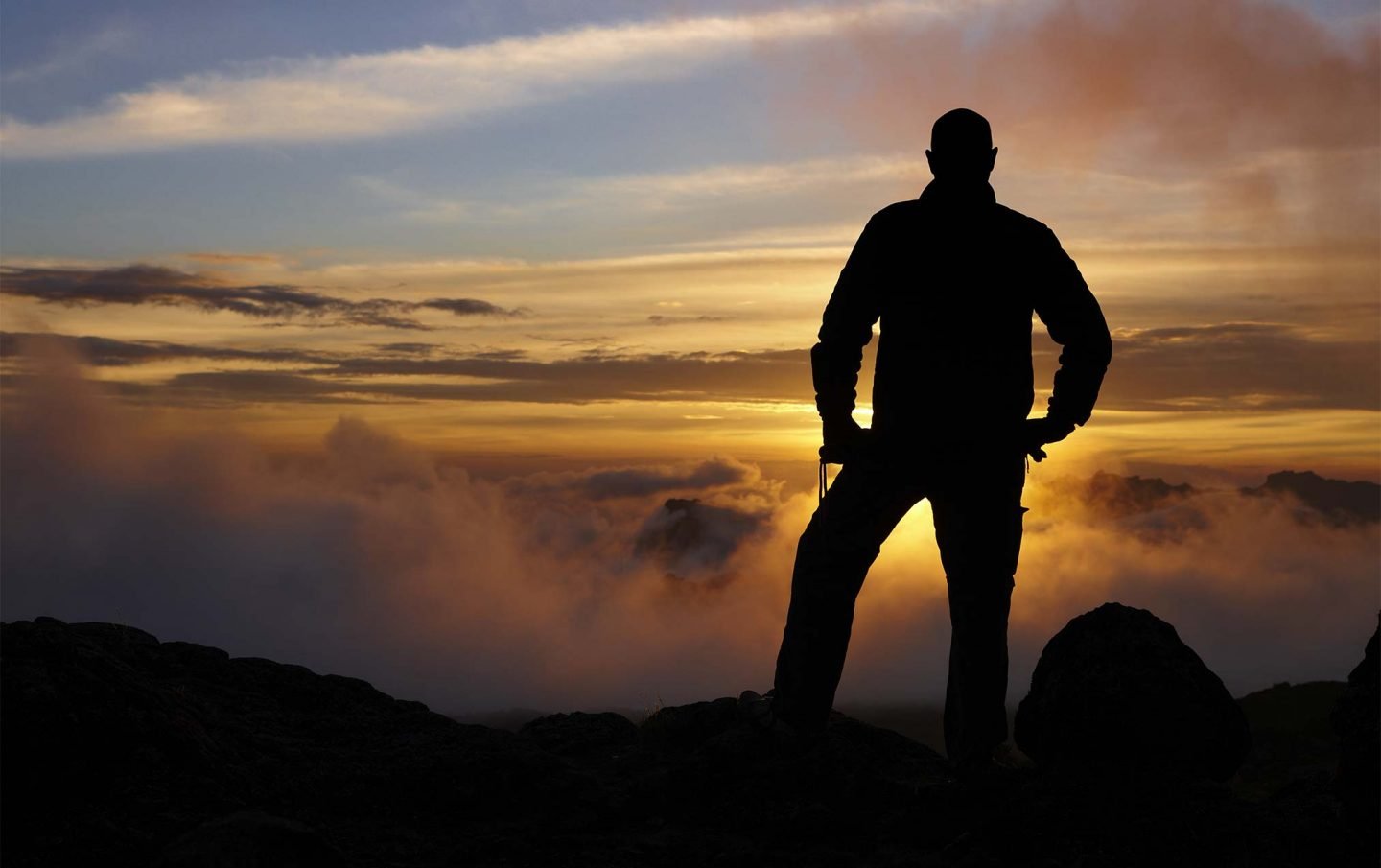 Kiota Camp, permanently located in Central Serengeti, combines year-round game viewing with sweeping views over the Serengeti plains. Opened in June 2017, Kichuguu Camp, located inside Tarangire National Park, features gourmet Swahili cuisine and warm Tanzanian hospitality.
Each property, unique in its style and design, is perfectly situated to deliver extraordinary wildlife experiences. Chef Simba at Kiota Camp at Chaka Camps can prepare a delicious five-day vegetarian menu consisting of the following lunch dishes: mixed vegetables and white beans  samosas served with lemon wedge and shamba side salad, rolled spinach and chickpeas lasagna served with careen spring salad, chickpeas spinach salad served with cous, squash and baked beans pasta salad served with avocados, kidney beans salad served with risotto balls and zucchini spinach balls served with pineapple rice salad.
For dinner, guests can enjoy thai vegetable curry serviced on a bed of coconut rice, cabbage rolls served with quinoa salad, Mama Linda's hot pot which includes Swahili coconut beans, Chapattis', creamed spinach, Palau, sweet potatoes, Kachumbari salad, homemade pili pili, coconut curry served with fried rice.
The Marlborough Lodge
The team of Chefs at The Marlborough Lodge showcase some of New Zealand's best produce in their a la carte restaurant with a wine list featuring an evolving selection of local Marlborough, New Zealand and international wines.
A new berry enclosure recently built on the 16-acre property includes raspberries, blueberries, strawberries, and gooseberries and the expanded vegetable gardens all provide produce for the Harvest Restaurant located in the lodge.
The Chefs take guests on tours letting them pick and taste as they tour and then return to the kitchen to cook. The luxury boutique lodge with just 10 suites can accommodate special diets and guests' preferences including vegans, vegetarians, gluten-free and lactose-free.
The team of chefs recently prepared a special vegan menu featuring warmed, marinated, locally grown olives gazpacho, followed by choice of Kumara (sweet potato) chickpea and hazelnut tart with spinach veganaise (vegetable mayonnaise). Another vegan menu called "An Affair with Auburgence" featured a half eggplant filled with rosemary and olive oil and brushed with basil pesto finished with ratatouille spread over the surface and toasted almonds.
For dessert, guests enjoyed a decadent chocolate coconut mousse topped with cacao nibs, toasted macadamia nuts, and fresh raspberries. Harvest Restaurant carries several organic wines which are from the Marlborough area such as Nautlius, Astrolabe, Spy Valley, Seresin to name a few. Harvest Restaurant is also open to the public for lunch and dinner Wednesday through Sunday.
Hotel Massimo D'Azeglio
Within walking distance from historic landmarks including the Colosseum, Opera House, Forum, Trevi Fountain and Spanish Steps, Bettoja Hotels Collection offers three hotels located in the heart of Rome.
In 1875 Maurizio Bettoja, passionate about wines, good food, and hotels, opened a restaurant just above his wine cellar which, today, offers a unique setting for special candlelit dinners. Located in Hotel Massimo D'Azeglio, Ristorante Massimo D'Azeglio offers traditional cuisine from Piedmont along with international dishes.
The restaurant is recognized for its ancient wine cellar with more than 1800 bottles, including precious labels. The restaurant's vegetarian menu features signature favorites including, courgette flowers stuffed with buffalo mozzarella and organic ricotta with cream of Jerusalem artichoke, chickpea soup with olive oil and rosemary, risotto with tomato, cumin seeds and lemon sauce, stir-fried mushrooms and potatoes with garlic, parsley, sage and marjoram, cereal salad, red rice with vegetables, basmati rice with chickpeas and rocket salad, organic pastas and more.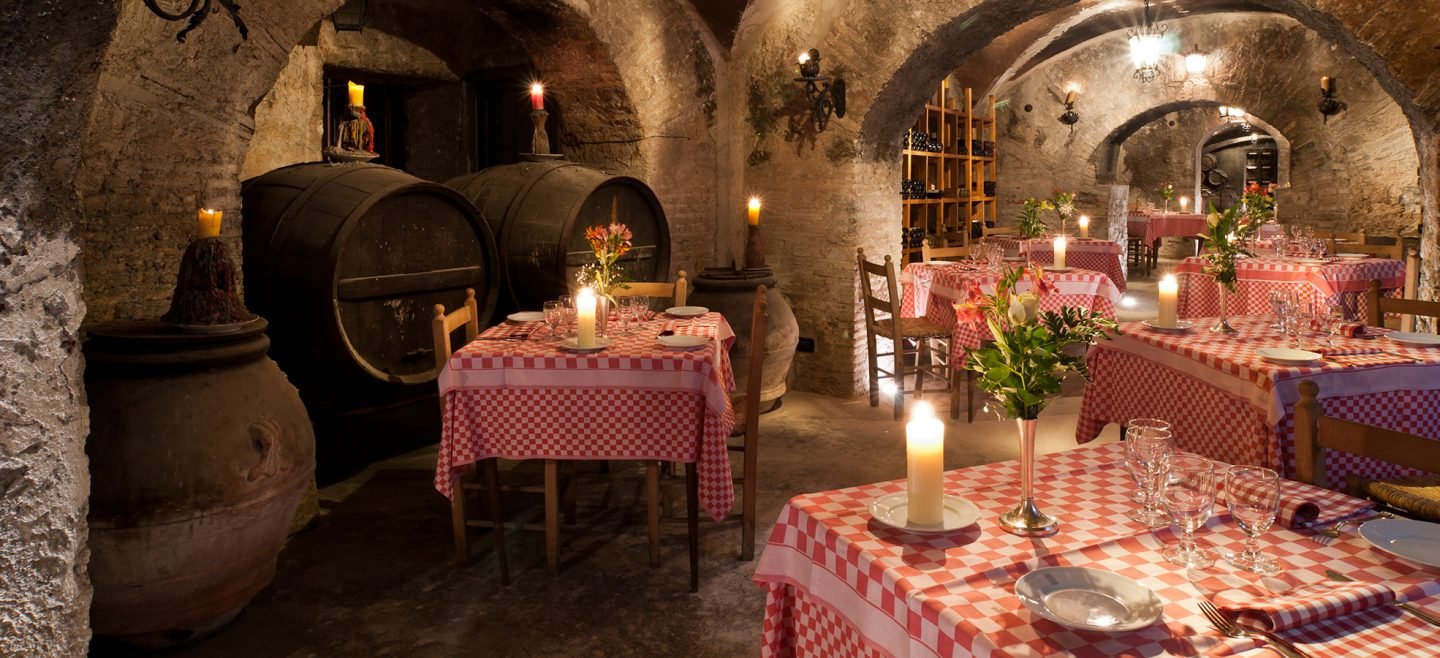 Vegetarian dishes signed by Umberto Vezzoli include Tuscan spelled soup with bread crust and pecorino mousse, sauteed wholemeal fusillone, courgette cream and ginger, toasted vegetable quinoa with potato mousse and grilled radicchio and special desserts including apple pie with mascarpone cream, chocolate mousse with wasabi and raspberry cream and the Chef's tiramisù.
Calabash Cove Resort and Spa
One of the most popular, all-inclusive, adults-only boutique hotels in Saint Lucia, Calabash Cove Resort and Spa is a Caribbean gem offering seclusion, beauty and mesmerizing views at every turn. Its 26 villas feature old Caribbean charm coupled with luxurious resort amenities of today.
Chef Paul Odle leads the culinary team at Windsong Restaurant and can accommodate guests' special diet needs and personal requests. Open for breakfast, lunch, and dinner, Windsong Restaurant offers an eclectic menu inspired by Asian cuisine using the freshest, local ingredients in every dish.
The restaurant offers a diverse vegetarian menu with an international flare. Some featured vegetarian dishes include pumpkin coconut soup with lemon grass, korma curried vegetables with coconut basmati rice, chickpeas and mix of vegetables, pad thai noodles with fried eggs, tofu and plum sauce, christophine and yam pie, passion fruit drizzle and coconut dust, stuffed grilled zucchini rolls with cream cheese, open face ravioli, broccoli, water chestnuts in pesto cream sauce, enchiladas with brown beans, corn, cilantro and plantains, to name a few.