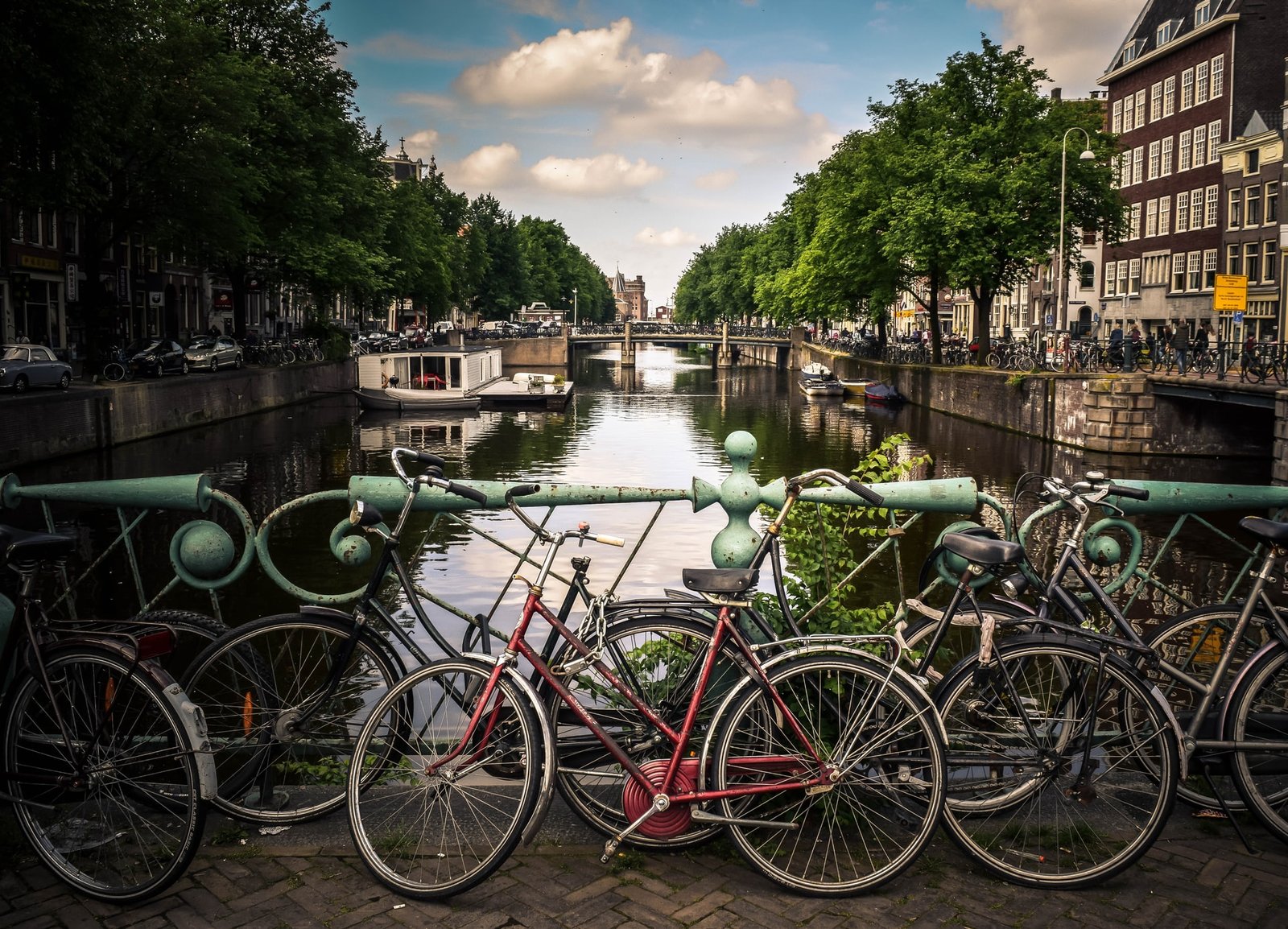 One of Europe's Most Beautiful Cities Is Straight Off A Postcard
Regardless of what you may have heard, it won't take you long to realize that there's so much more to Amsterdam than "coffee shops", red-light districts, and other hedonistic nonsense.
Instead, Amsterdam is one of the world's most beautiful cities. Filled with stunning parks, world-class museums, and rich history, the Netherlands' capital feels like it's straight off a postcard.
From the winding canals that gave it its nickname, the "Venice of the North" to its narrow cobblestone alleys, Amsterdam's beauty has to be seen to be believed.
Fun fact
Why does Amsterdam have so many super narrow houses? Taxes. Back in the 17th century, citizens paid taxes based on the width of their property. As a result, many citizens opted to build tall, narrow homes to save money.
Know before you go
Respect the rules of the road
Bicycles are a way of life in Amsterdam. Everywhere you look, you'll see locals whizzing by as they go about their day. While riding a bike is a terrific way to explore the city, it's important to follow local cycling etiquette to protect yourself and other riders. If you're not confident riding solo, consider joining one of the many cycling tours.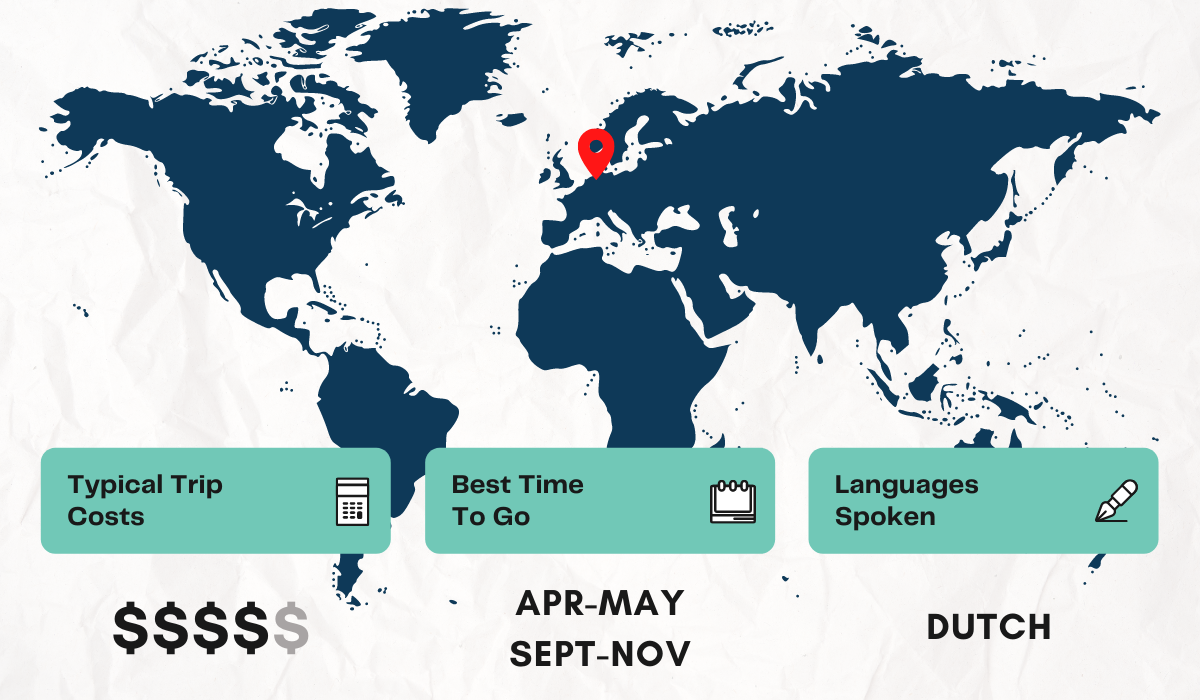 Understand the red light district
The red light district has caught a bad rap locally not for its businesses, but rather for the type of tourists it seems to attract – young, loud, boorish males, mostly.
Whether you're avoiding it like the plague or your curiosity is getting the best of you, there are a few things you should know before venturing to Amsterdam's red-light district (De Wallen).
1. There's more to the red light district than prostitution, including Oude Kerk, the city's oldest church, and several nightclubs.
2. Tourists are strictly forbidden from photographing or recording any of the workers in the windows. Be respectful.
3. The local government proposed plans earlier this year to move the red light district to the outskirts of town to clamp down on rowdy tourist behavior, so it may actually be gone once you arrive.
Save money with the 'I Amsterdam' card
If you're planning on visiting more than 3 attractions, it might make sense for you to grab a discount card like the I Amsterdam card. For one flat price, the card gets you admission to 70+ museums, public transport, bike rentals, and a free one-hour canal cruise.
Things to do
See some of history's most famous masterpieces
Even if you're not an art aficionado, Amsterdam's museums are simply not to be missed.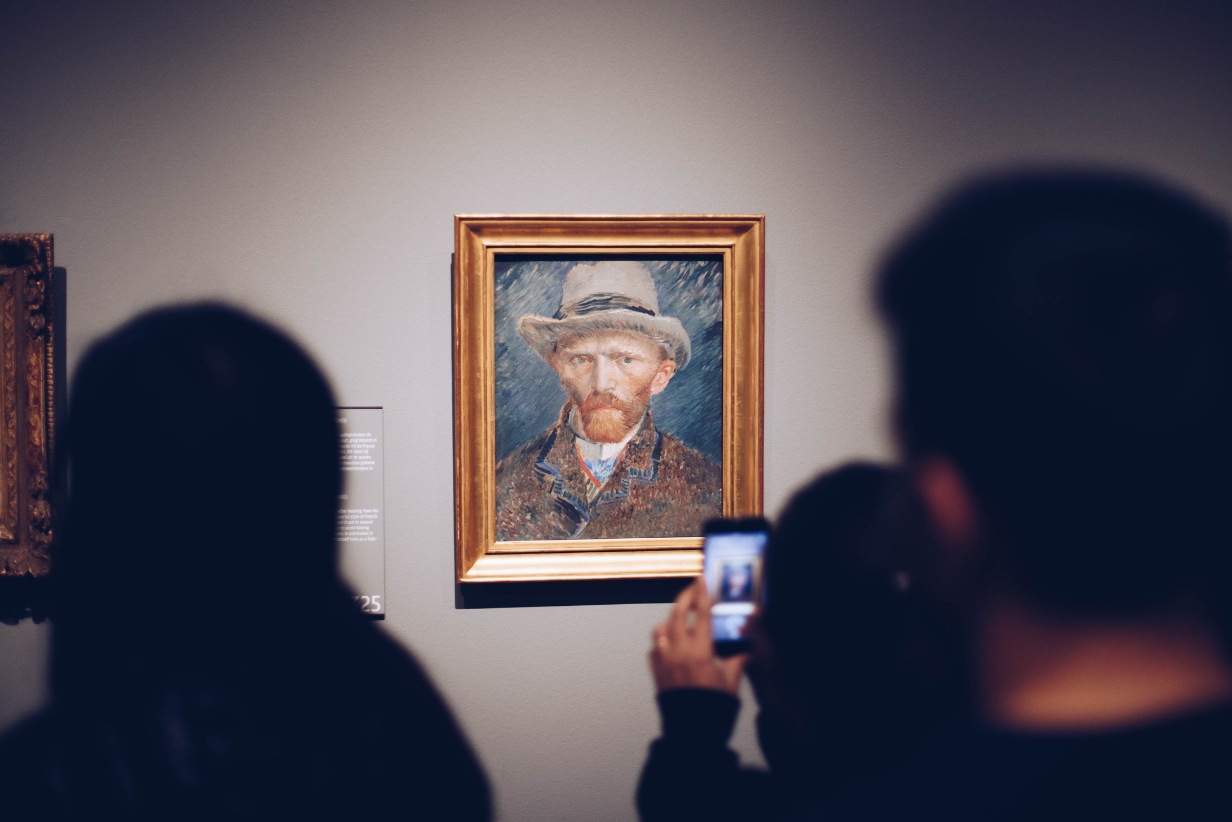 After a 10 year, €375 renovation project, the Rijksmuseum is more breathtaking than ever. The museum is filled with roughly 8,000 pieces from celebrated Dutch artists, the most famous of which is Rembrandt's The Night Watch.
Just a short walk away, the Van Gogh Museum holds the world's largest collection of Van Gogh's works. With over 200 canvases, the museum chronicles the artist's life, displaying everything from letters and early works to masterpieces like Sunflowers and The Potato Eaters.
Visit the Anne Frank house
The Anne Frank House is widely considered to be Amsterdam's most important museum. This ordinary-looking canal house is where Jewish wartime diarist Anne Frank and her family hid from the Nazis for 2 years. The museum tour is relatively short (about 1 hour) but incredibly moving.
Keep in mind that tickets to the Anne Frank House sell out very quickly and the line is quite long, so be sure to buy your tickets in advance.
Stroll through the tulip fields
If you find yourself lucky enough to visit Amsterdam during the Tulip Festival (late march-mid May), take a short day trip to Keukenhof.
Here, you'll be mesmerized by over 7 million tulip bulbs blooming into vibrant shades of orange, pink, red, yellow, orange, white, and purple. Stroll through more than 10 miles of hiking trails, a statue garden, a maze, a petting zoo, and more. You can also rent and ride bikes through the fields outside the gardens.
See the city from the water
It may be touristy but there's simply no better way to see Amsterdam than by taking a trip through its iconic canals.
Fortunately, there are countless options for exploring the city's 165+ canals and waterways. You can choose a large tour company, opt for a private boat, or even treat yourself to a dinner or cocktail cruise come nightfall.
What to eat
Street food or fine dining – take your pick
Amsterdam's attitude toward food is much like their approach to everything else: casual and unpretentious yet effortlessly cool. It's precisely why whether you're after cheap eats or inventive culinary concepts, you're in the right place.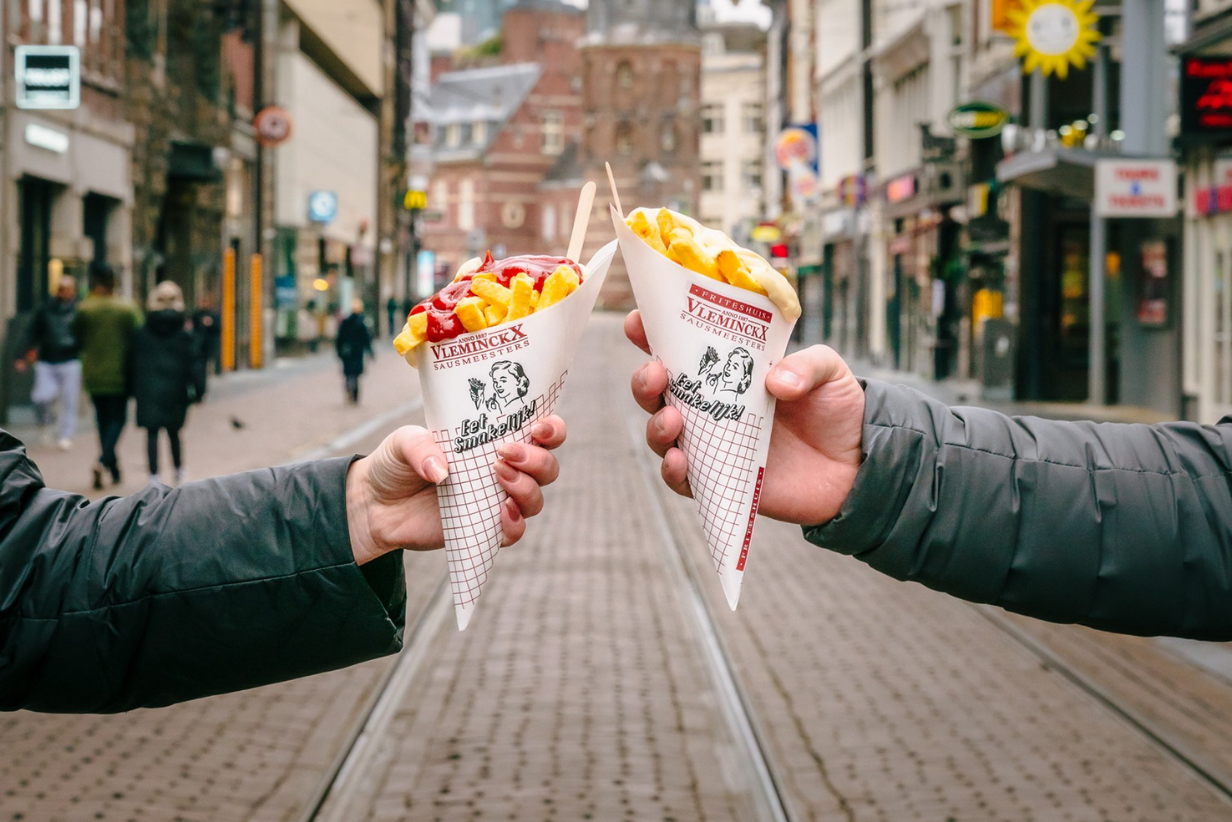 For a quick bite, find your spot in the line (don't worry, it moves fast) outside of Vleminckx de Sausmeester. For over 60 years, they've been serving up thick mouthwatering fries with countless homemade sauce options (go with the truffle mayo or curry ketchup).
If the fresher fare is what you're after, it is flat out impossible to beat De Kas, where "picked in the morning, served in the afternoon, is the house motto. Situated in a decades-old greenhouse, De Kas serves a weekly changing menu based on what their on-site and chef-owned gardens have produced.
A room with a canal view
A stay at The Hoxton provides all of the best Amsterdam has to offer. Situated in historic houses along the Herengracht canal and just steps from the city's picturesque 9 Straatjes (9 streets) district, you'll be close to the city's trendiest boutiques, cafes, and restaurants. Inside, the Hoxton eschews cookie-cutter rooms in favor of a boutique feel, designing each room with features that reflect the history of these old canal houses.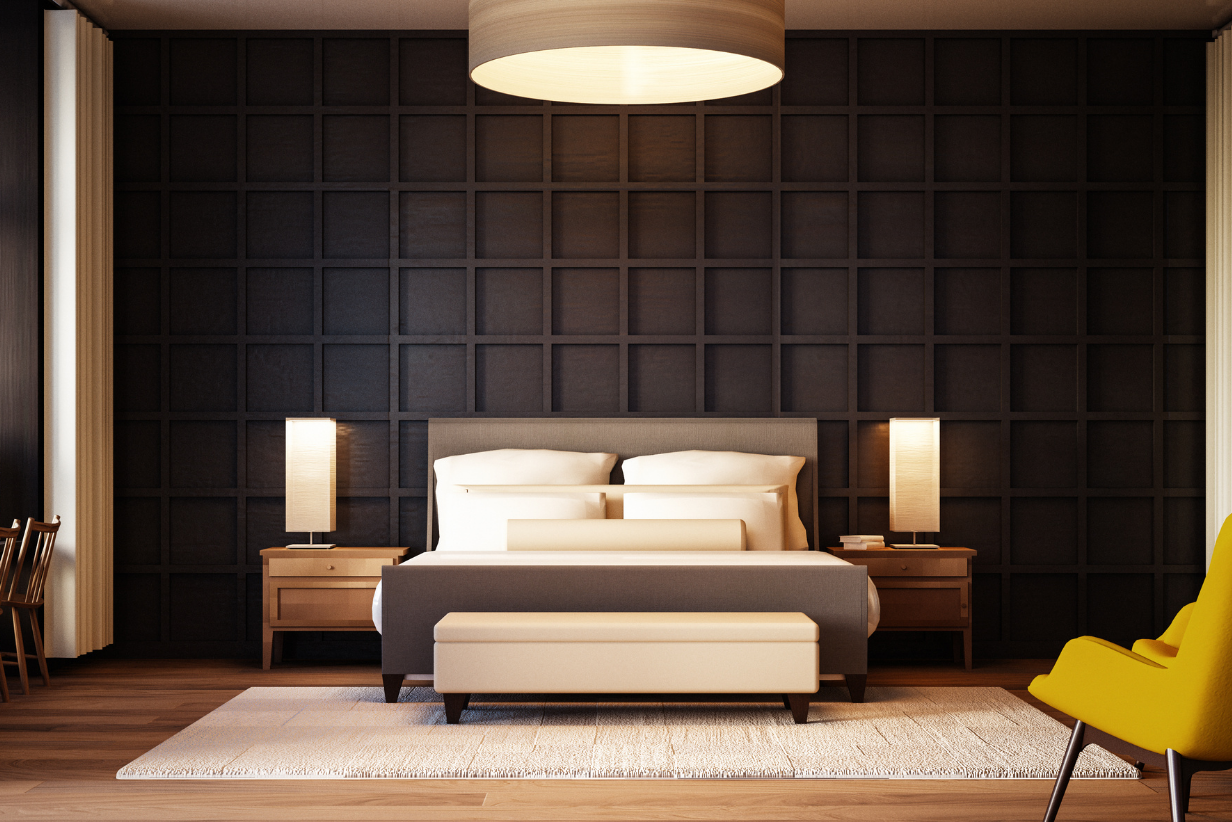 For those looking to level up their stay, it's hard to do better than The Dylan. Situated right on the Keizersgracht canal, this luxury boutique 5-star hotel offers 4 distinct room styles, each complete with a Bose sound system, Frette bathrobes, and James Heeley toiletries.