What To Bring For A Overseas Stargazing Trip
Are you an avid stargazer or amateur astronomer who has seen the constellations and galaxies from every possible angle and vantage point in your locale?
Do you also love to travel to faraway places? Maybe it's time you planned a stargazing trip.
With an overseas stargazing trip, you can explore a place and a culture by day and the cosmos by night. There are many spots across the globe known to be ideal regions for stargazing. But most incredible journeys require preparation and essential supplies to maximize the experience. Where to start?
Do Your Research
Before you set out on your journey, planning is essential. As a starting point, you should take a look at various telescopes and how their features can help you out. There are multiple factors to consider when choosing which travel telescope to bring with you. Details like budget, size, technical specs, and capabilities may play a role in deciding what equipment you pack. Whether you're setting out on your first or — fiftieth international stargazing trip, what you pack can significantly impact your experience.
Here's What Should be on Your List
The Telescope
If you already own one, make sure it's working well and that it is a size and weight that you are comfortable taking on a plane. If you don't own one yet, there are quite a few portable options available to consumers.  American Eclipse USA adamantly asserts that you should bring your telescope onto the plane as a carry-on item and never check it with baggage. You might also consider purchasing or bringing proof of insurance for your telescope and other items.
Accessories
Beyond your telescope, there are various supplemental items to add to your packing list. Spare batteries and binoculars are practical accessories to have on hand. Additionally, specialized items such as a red LED flashlight, a dew removal device, and LPR (Light Pollution Reduction) filter will greatly enhance the technical quality of your stargazing process.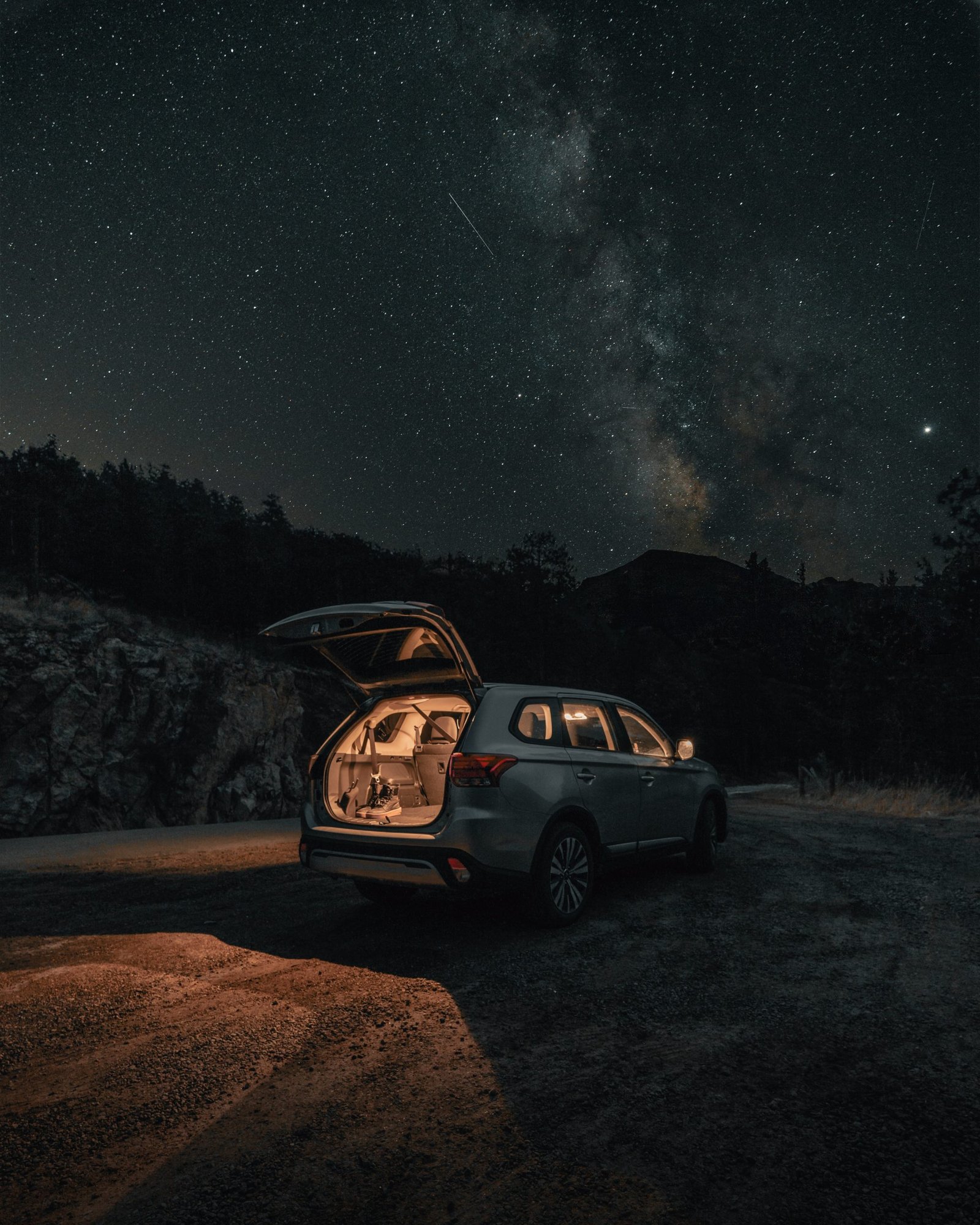 Star Charts, which are comprehensive and detailed reference guides to astronomical objects are also a valuable addition to your equipment. They are especially helpful for beginners. There are paper versions of star charts as well as a variety of smartphone app versions. Finally, depending on which telescope you decide to pack, you may need additional accessories including, eyepieces, a Barlow lens, finder scopes, and a tripod or mount.
Protective Cases
Your telescope and most of your accessories are delicate and valuable items, so make sure you invest in high-quality protective cases. It would be best if you also were mindful of the cases' sizes as you'll want to store them in the plane's overhead compartment. The cases must have plenty of padding on the inside for further protection.
Navigation Tools
Although you'll always know where the stars are, you need to find your way around to each site where you'll be stargazing. It would also be beneficial to plan out your route in advance and have it marked on your digital navigation system or paper map if you are "Old School." In the end, you should use whatever method you feel most comfortable using because getting lost will take away from the whole experience!
Maintenance Tools
It's essential to have tools on hand to adjust or repair your telescope and other accessories if necessary. The tools you'll need will depend on the telescope that you use.
Photography Kit
Astrophotography is very popular for stargazing trips. There are so many exciting and high-tech ways of capturing the stunning night skies you see in your travels. Some standard astrophotography equipment you could include in your kit are specialized batteries, memory cards, a remote shutter release, camera lenses, and a CCD camera. This list is not exhaustive, of course, and whether you want to incorporate photography into your stargazing trip is entirely up to you.
If you are going to do astrophotography, consider how much equipment you are willing to travel with. It could become challenging to lug too many items on the plane and while you are out on your adventure. It may also be preferable for you to be fully present in the stargazing experience and focus on the exploration rather than capturing the image. Astrophotography with a GoPro, however, can resolve this issue as it will leave your hands and eyes free whilst your camera captures everything around you.
A Log
A means of documenting your adventure is also an important thing to consider.  You could bring a notebook, track the sites you visited and what celestial wonders you have seen. This could also be a digital log inputting the data into your smartphone, recording voice memos, or even videos. Capturing your immediate thoughts and feelings upon a new or significant sighting can be a great personal record to have for yourself or share with friends and family.
Proper Clothing
You need to dress comfortably and functionally to enjoy your adventure fully. The attire that you pack depends on where in the world you're traveling and the time of year. It's always advisable to dress as layers and remember that you are doing your stargazing at night when the temperature is generally colder.
Sturdy and comfortable footwear is necessary for various reasons, mostly since you'll stand for long periods while stargazing. Backpacks or belt bags may also help manage your small pieces of equipment or necessities while you are exploring.
Provisions
Yes, you are there for the stars, but you still have to take care of yourself. Don't forget the essentials like first aid supplies, snacks, and a water bottle. Consider a thermal water bottle or thermos since you may want a hot drink for a chilly stargazing night!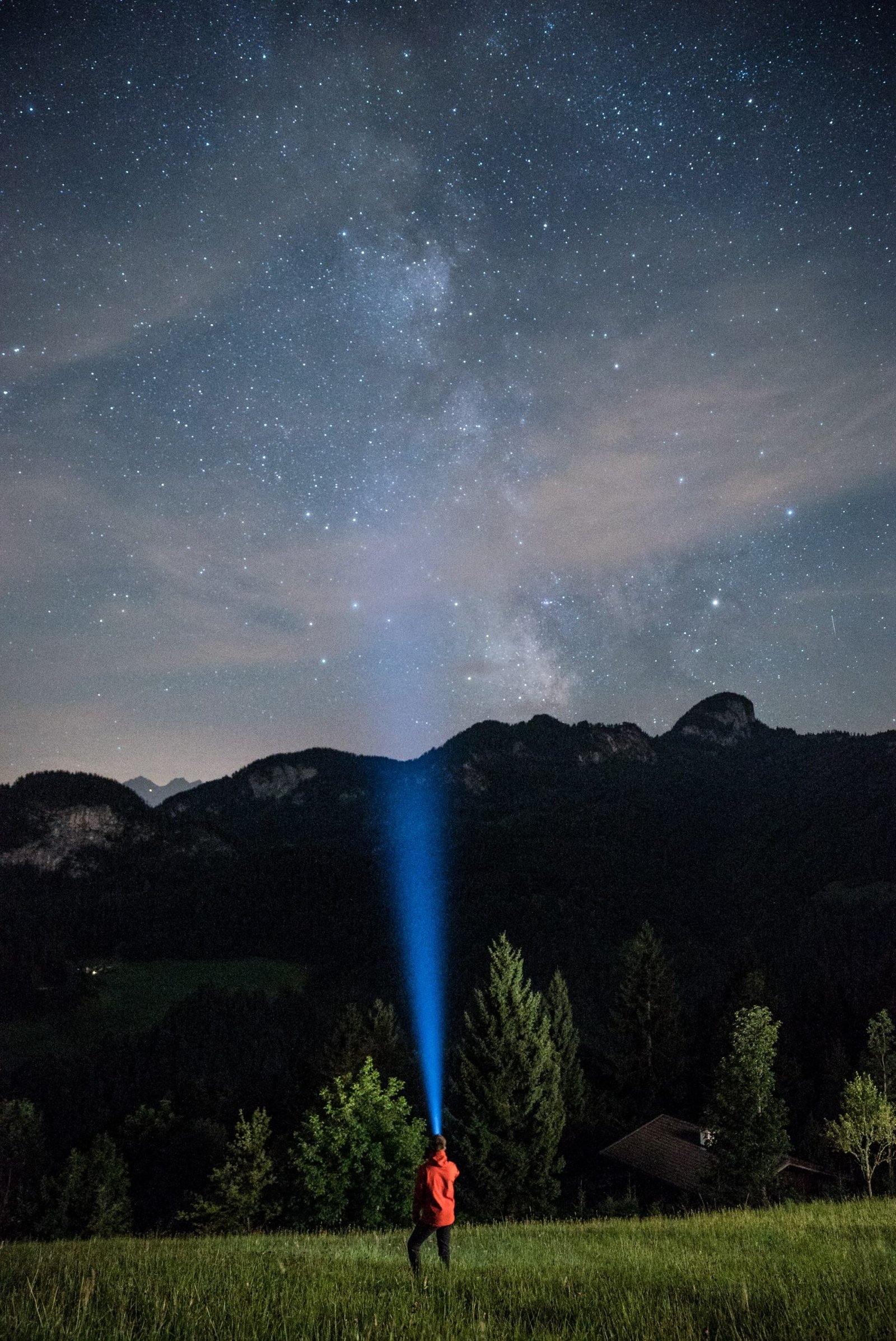 A Companion
While you can't pack a friend in your suitcase, bringing at least one other person on this trip is only a good idea.  It's always safer to travel with other people. You can also benefit from sharing knowledge supplies and equipment. Consider a group trip to share the unique stargazing experience. There are plenty of guided astronomy tours for groups in locations all over the world.
Although the sky has no borders, you sometimes have to cross them to see the stars and cosmos from unique perspectives. Anyone who's taken an overseas stargazing trip would agree that it is both a fulfilling and exhilarating experience. But remember, before you get to see the magic, you need to set yourself up for success. You require useful tools and adequate supplies to make the most of these epic opportunities. You deserve to see these natural wonders in the best way possible.