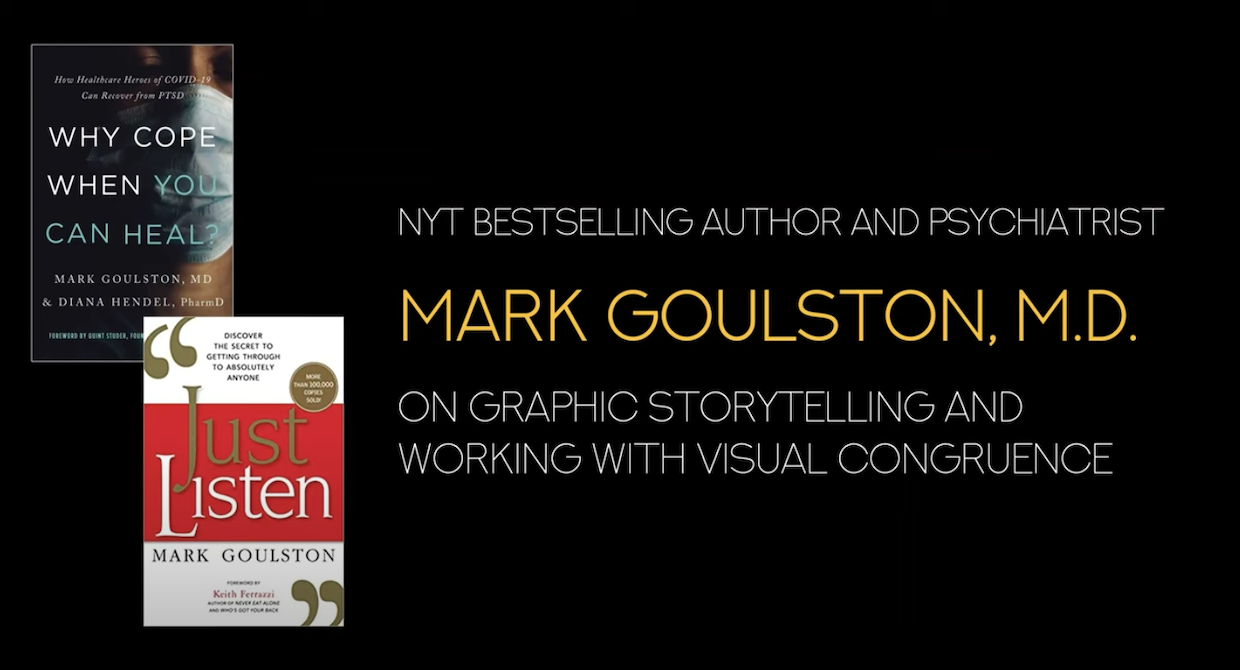 5 Ways To Support The Frontline Healthcare Worker In Your Life
If you love a healthcare professional you know the truth: Work conditions are horrific right now, and stress and burnout are through the roof.
Diane Hendel, PharmD, and Mark Goulston, MD say there's plenty you can do to help them through this difficult time.
Most of us know and love someone working in the healthcare industry. And chances are, we have seen them suffering due to COVID-19. At a time when our loved ones are dealing with the extreme (and traumatic) stress of caring for critically ill patients, you no doubt want to give them the support they need. But you might be unsure of what you can do besides wear a mask, practice social distancing, and wash your hands.
Diana Hendel, PharmD, and Mark Goulston, MD have a few suggestions:
"If you are the partner, family member, or friend of a healthcare professional, the support you give them outside of work may help make it possible for them to keep showing up to do their jobs," says Dr. Hendel, coauthor along with Dr. Goulston of Why Cope When You Can Heal?: How Healthcare Heroes of COVID-19 Can Recover from PTSD

"Maybe you can't understand exactly what they are going through, but your actions will speak volumes about how much you care," she adds. "That goes a long way."
Here are some ways to make your loved one's life easier when they need it most.
Take on extra household duties at home. Chances are the healthcare worker in your life has less bandwidth for focusing on their responsibilities outside of work, so jump in and pick up the slack. Spouses or partners can take over the primary chores of housekeeping, food preparation, and childcare. Your loved ones can still do the tasks they are comfortable performing, but they will feel relieved to know that the burden of responsibility isn't solely on them.
Friends can also find ways to pitch in and help out. Offer to do a grocery run, treat them to delivery from their favorite takeout spot, or mail them a care package with a good book, a weighted blanket, a candle, or an eye mask so they can relax and recharge in their downtime.
Plan lighthearted fun interactions during their time off. Help your loved one unplug after a long work week by keeping things lighthearted and fun. Get outdoors for a socially distanced hike. Plan a lazy day of streaming their favorite movies (think comedies or feel-good classics). If you have kids, plan a fun family project like baking a cake or making crafts.
Ask them what they need (or don't need!) when they are stressed out. Your loved one is facing an unusual amount of stress right now, and they may not respond as they normally would to your well-meaning attempts to help out. So, ask them directly, "What can I do—or avoid doing—to help you when you feel anxious, stressed, triggered, or otherwise upset?" You might learn that something you have been doing isn't helpful at all, but chances are your loved one will have some great suggestions that you can try to lend support when they are struggling.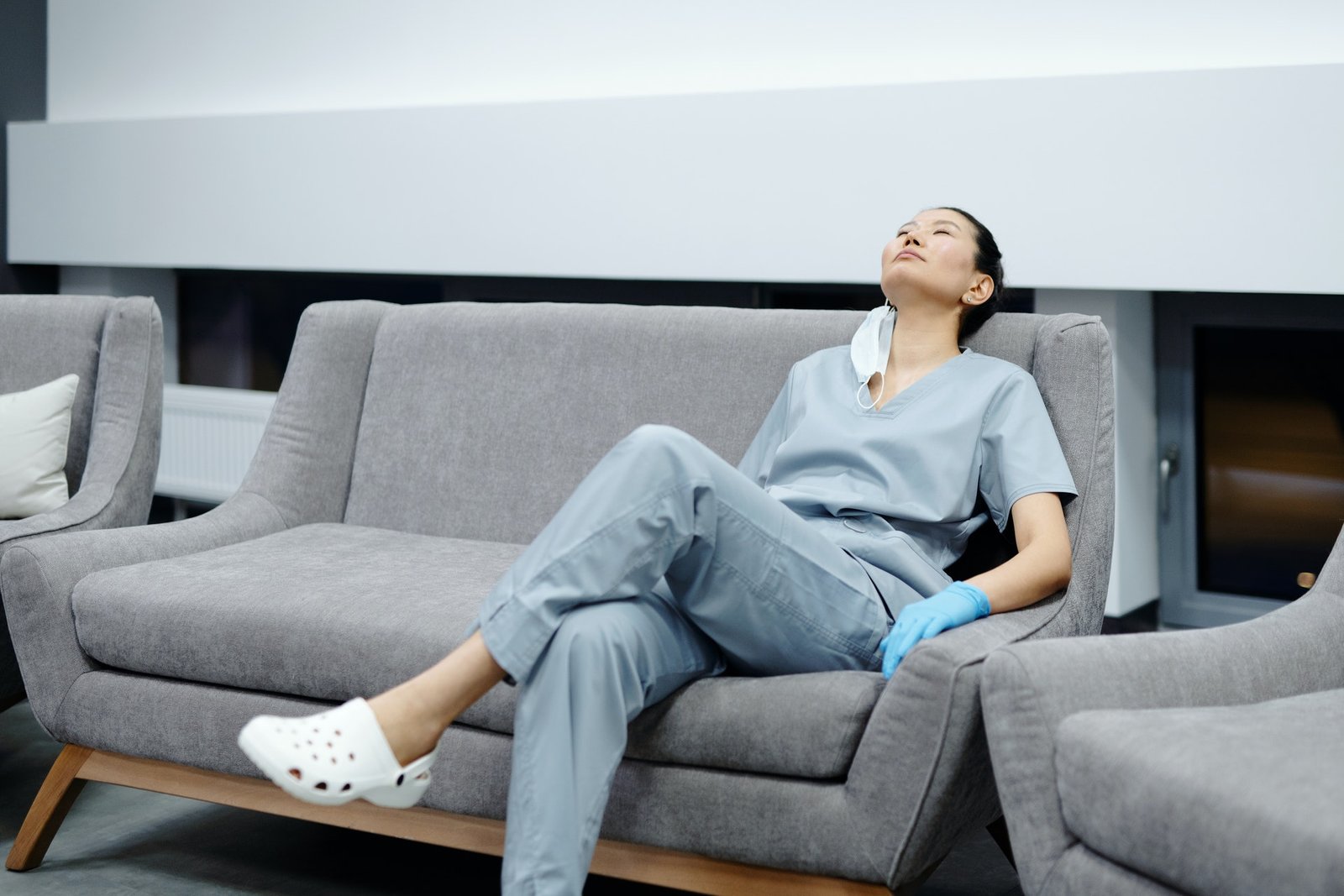 Make a point to really listen to them. Listening is one of the most powerful ways you can support anyone facing the traumatic stress of working the COVID frontlines. They are likely to need an empathetic listening ear more than they need a pep talk. People in healthcare are already incredibly strong and resilient, but they need to feel that they can let their guard down and express what might seem like 'negative" emotions without being talked out of their feelings. Give them a safe space to share whatever, positive or negative, is on their mind.
Be on the lookout for changes in behavior. If your normally optimistic and upbeat loved one is struggling, there may be telltale signals that something is wrong. Some signs to watch for:
They start having angry outbursts or temper flares.
They start crying much more than usual.
They isolate and avoid you and other loved ones.
They keep saying, "I'm fine" even when it's clear they are just putting on a cheerful face.
If you notice these or other unusual changes, encourage your loved one to talk to a mental health professional. Their workplace may have an EAP (employee assistance program) with resources for counseling and support, or they can reach out to a therapist, priest, or social worker.
"During the darkest days of COVID-19, your love and caring is a beacon of light for the healthcare worker in your life" concludes Dr. Goulston. "And the support you offer now benefits not only them, it also enables them to give the best care to their current and future patients. This is one more way you can make a real difference in your community."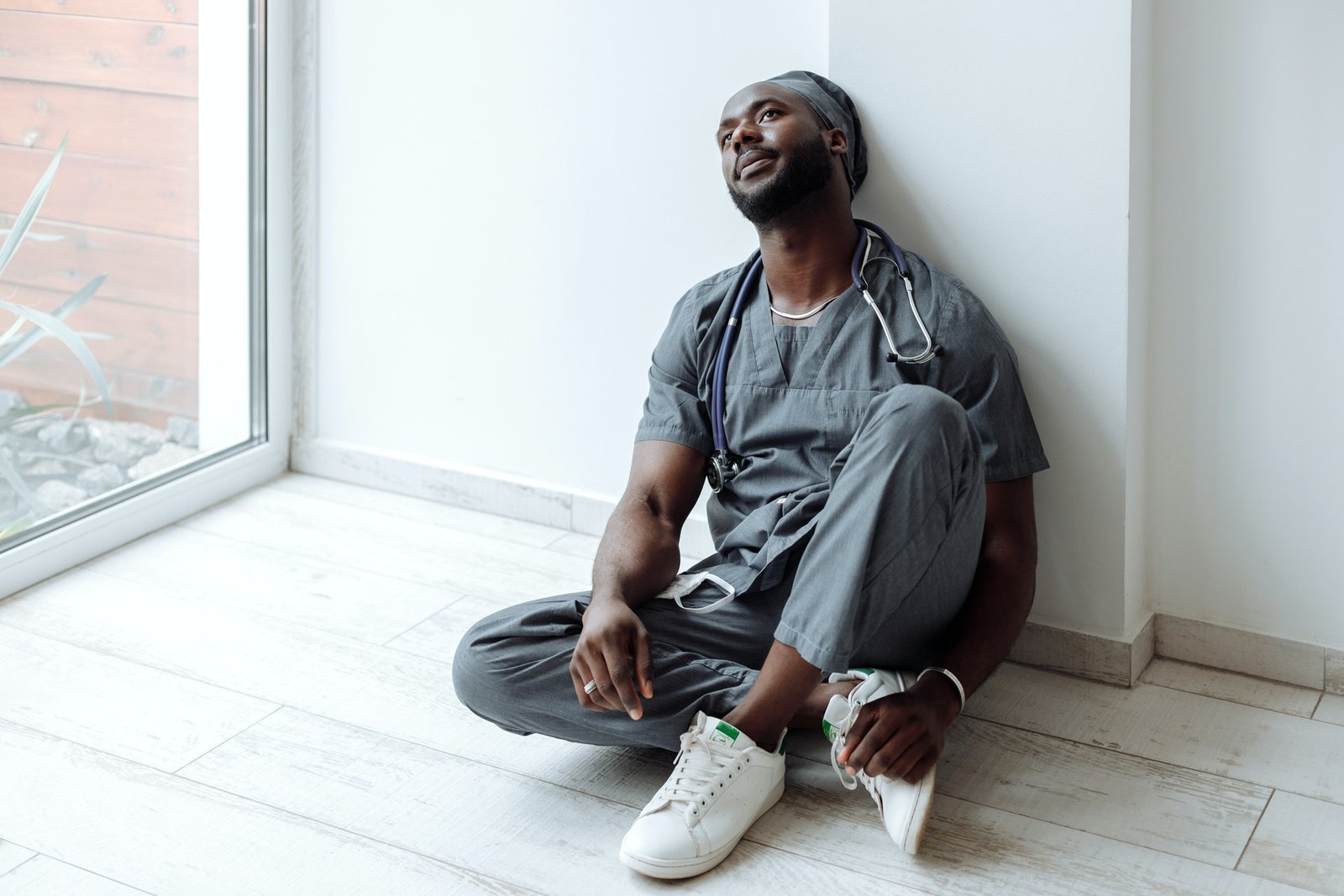 Dr. Mark Goulston is the coauthor of Why Cope When You Can Heal?: How Healthcare Heroes of COVID-19 Can Recover from PTSD (Harper Horizon, December 2020) and Trauma to Triumph: A Roadmap for Leading Through Disruption and Thriving on the Other Side (HarperCollins Leadership, Spring 2021). He is a board-certified psychiatrist, a fellow of the American Psychiatric Association, a former assistant clinical professor of psychiatry at UCLA NPI, and a former FBI and police hostage negotiation trainer. He is the creator of Theory Y Executive Coaching—which he provides to CEOs, presidents, founders, and entrepreneurs—and is a TEDx and international keynote speaker.
He is the creator and developer of Surgical Empathy, a process to help people recover and heal from PTSD, prevent suicide in teenagers and young adults, and help organizations overcome implicit bias.
Dr. Goulston is the author or principal author of seven prior books, including PTSD for Dummies, Get Out of Your Own Way: Overcoming Self-Defeating Behavior, Just Listen: Discover the Secret to Getting Through to Absolutely Anyone, Real Influence: Persuade Without Pushing and Gain Without Giving In, and Talking to Crazy: How to Deal with the Irrational and Impossible People in Your Life. He hosts the My Wakeup Call podcast, where he speaks with influencers about their purpose in life and the wakeup calls that led them there. He also is the co-creator and moderator of the multi-honored documentary, Stay Alive: An Intimate Conversation About Suicide Prevention.
He appears frequently as a human psychology and behavior subject-area expert across all media, including news outlets ABC, NBC, CBS, and BBC News, as well as CNN, Today, Oprah, the New York Times, the Wall Street Journal, Forbes, Fortune, Harvard Business Review, Business Insider, Fast Company, Huffington Post, and Westwood One. He was also featured in the PBS special "Just Listen."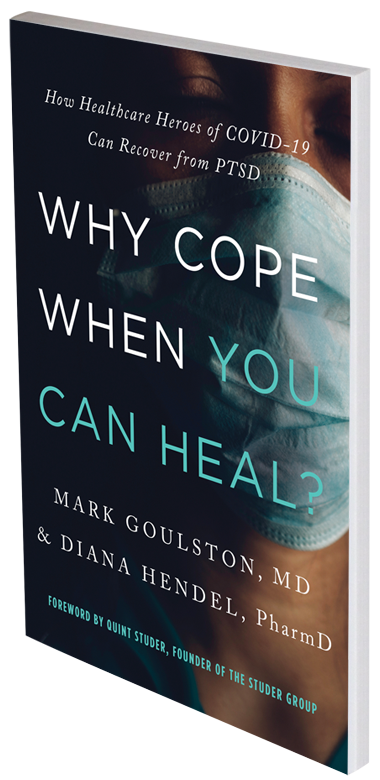 Dr. Diana Hendel is the coauthor of Why Cope When You Can Heal?: How Healthcare Heroes of COVID-19 Can Recover from PTSD (Harper Horizon, December 2020) and Trauma to Triumph: A Roadmap for Leading Through Disruption and Thriving on the Other Side (HarperCollins Leadership, Spring 2021).
She is an executive coach and leadership consultant, former hospital CEO, and author of Responsible: A Memoir, a riveting and deeply personal account of leading during and through the aftermath of a deadly workplace trauma.
As the CEO of Long Beach Memorial Medical Center and Miller Children's and Women's Hospital, Hendel led one of the largest acute care, trauma, and teaching hospital complexes on the West Coast. She has served in leadership roles in numerous community organizations and professional associations, including chair of the California Children's Hospital Association, executive committee member of the Hospital Association of Southern California, vice-chair of the Southern California Leadership Council, chair of the Greater Long Beach Chamber of Commerce, board member of the California Society of Health-System Pharmacists, and leader-in-residence of the Ukleja Center for Ethical Leadership at California State University Long Beach.
She earned a BS in biological sciences from UC Irvine and a Doctor of Pharmacy degree from UC San Francisco. She has spoken about healthcare and leadership at regional and national conferences and at TEDx SoCal on the topic of "Childhood Obesity: Small Steps, Big Change."
Why Cope When You Can Heal?: How Healthcare Heroes of COVID-19 Can Recover from PTSD is available in bookstores nationwide and from major online booksellers.