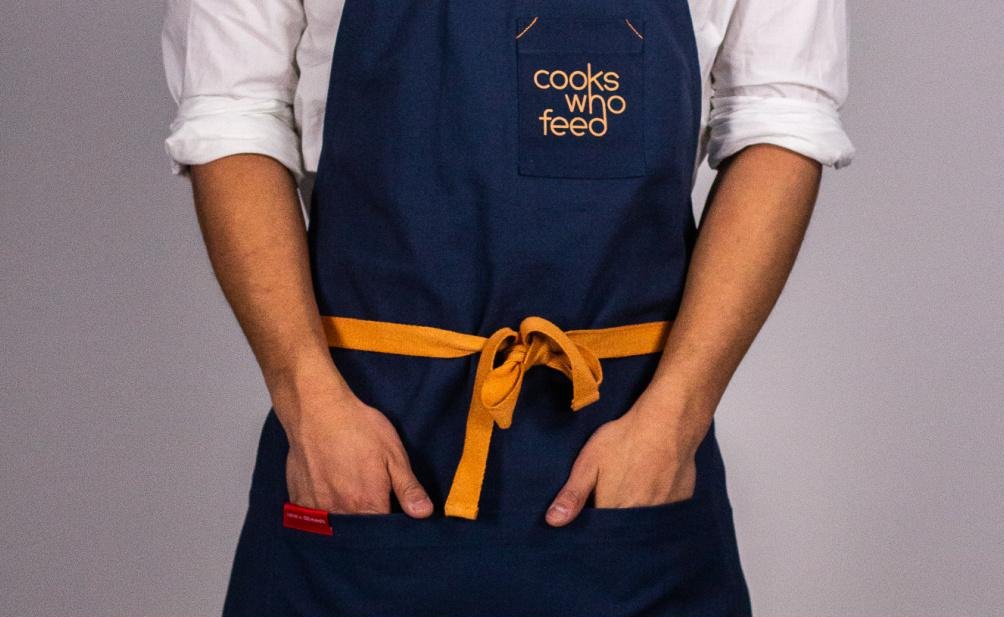 5 Celebrity Chefs Who Are Feeding The Hungry With Aprons
Cooks Who Feed offers celebrity-chef-inspired aprons that help feed the world's hungry.
Chefs love to feed people and take pleasure in knowing that those who are eating their creations are enjoying the food. There are also some chefs who go a step further so they can help feed the world's hungry. That's what five celebrity chefs are doing, as they team up with Cooks Who Feed to help feed the hungry, one apron sale at a time.
"I'm thrilled that these celebrity chefs have teamed up with us to help with such a great cause," explains Seema Sanghavi, founder of Cooks Who Feed. "They can feel good knowing that they are taking steps to help make the world a better place, all through their love of food."
The organization, Cooks Who Feed, offers celebrity chef-inspired aprons, with the purchase of each one providing 100 meals for those who need food assistance. They have already provided over 300,000 free meals to those who need the help. The line of aprons includes those for adults, as well as some for children.
Each celebrity chef has helped design an apron in their honor. The five celebrity chefs who are working with Cooks Who Feed to help provide those in need with food include:
1. Art Smith
Art Smith is the executive chef and co-owner of several restaurants including Blue Door Kitchen & Garden, Art and Soul, and Southern Art and Bourbon Bar. In 1997, Smith became the personal, day-to-day chef to Oprah Winfrey, a position that lasted ten years. Smith now coordinates and cooks for special events all around the world. Art's expertise lies in southern-style cooking. He is well known for his world-famous southern fried chicken.
2. Christine Cushing
Christine Cushing is an award-winning chef with T.V. shows broadcast around the globe. She is a judge on the hit Food Network program, Wall of Chefs, and also won the 2020 Taste Award for 'Best Chef' in a T.V. series for her food, travel documentary series "Confucius Was a Foodie," now airing on PBS across the US/Canada and on Nat Geo across the world. Christine has been showing Canada how to cook with love for more than 20 years, starting with her flagship Food Network Canada show, Christine Cushing Live. She is followed by hundreds of thousands of fans across the globe on her YouTube channel "My Favourite Foods" and appears regularly on The Marilyn Denis Show. Her artisan line of tomato sauces is handmade in Ontario, Canada.
3. Devan Rajkumar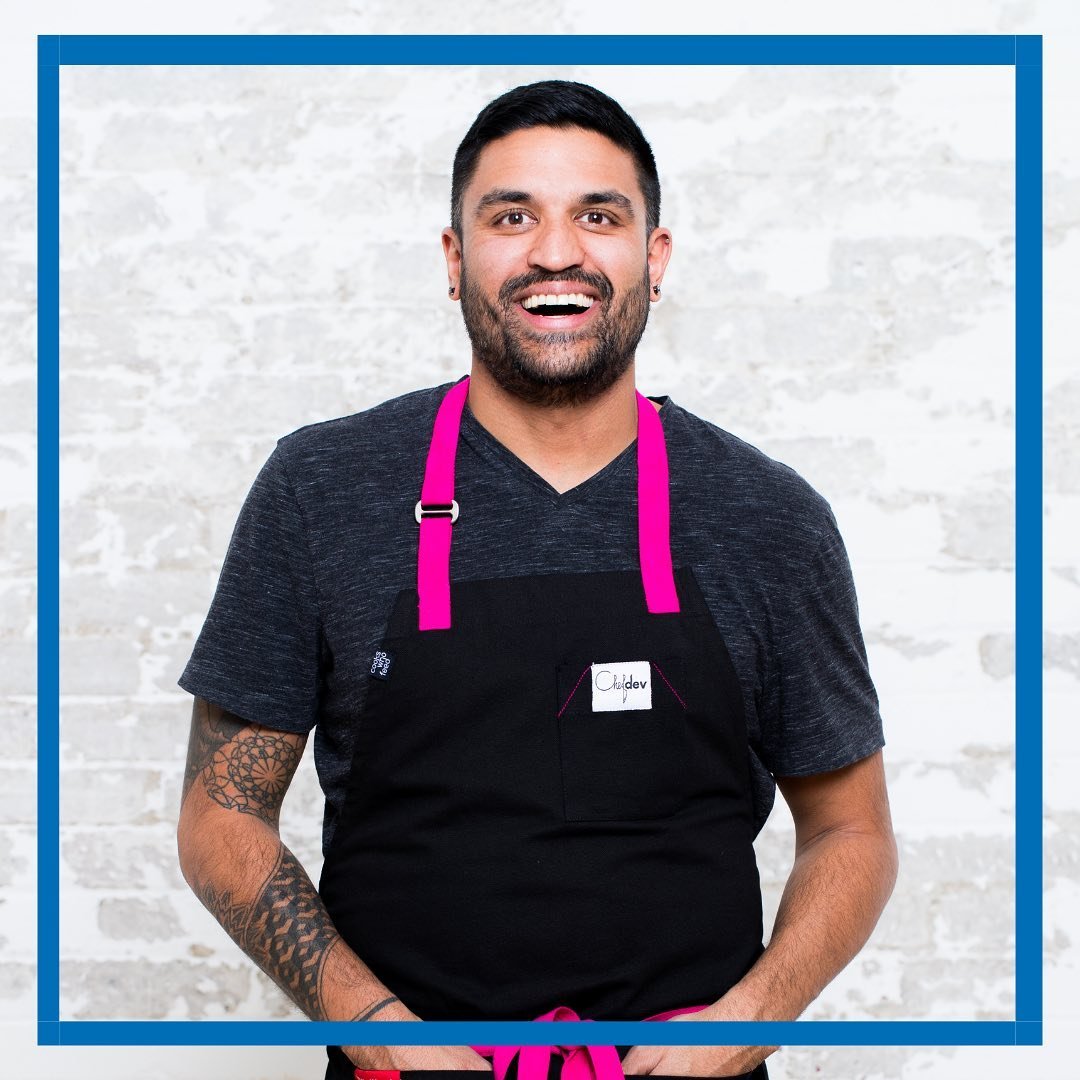 Before his formal training at Toronto's George Brown College for Honours Culinary Management, Chef Devan honed his skills under celebrated local Chef Adrian Niman of the Food Dudes catering company during a time of explosive growth. After several years of high-end catering, Chef Devan parlayed his position as Sous Chef with the Food Dudes into an Executive Chef role at Luxe Appliance Studio, a multi-million dollar showcase kitchen for his favorite brands Bosch, Thermador, and Gaggenau. Between 2012 and 2014, Chef Devan found his flair for live culinary demonstrations and entertained thousands of guests. Someone took to his liking and in 2014, Chef Dev became a regular guest on Cityline, one of Canada's longest running daytime shows, and found his love of the spotlight.
4. Gaggan Anand
Gaggan Anand put Indian food in the fine dining spotlight with his restaurant, Gaggan. Anand is known for what he calls "progressive Indian cuisine." Since its debut in 2010, Gaggan's restaurant was repeatedly placed on The World's 50 Best Restaurants list. Gaggan earned 2 Michelin stars in the first edition of the Thailand Michelin guide in 2018. In August 2018, Chef Anand closed his award-winning restaurant to start something new. In November 2019, Anand opened another restaurant in Bangkok named "Gaggan Anand." Gaggan was profiled in Season 2 Episode 6 of Netflix's Chef's Table.
5. Romain Avril
Romain Avril is best known for his appearances as a judge on Top Chef Canada All-Stars, and as a competing chef on Chopped Canada. He's also recognizable as a frequent guest chef on programs such as Your Morning and Breakfast Television, as well as in media such as Toronto Life, The Globe and Mail, The Guardian, and The Telegraph. Chef Avril discovered his passion for cooking at an early age. By seventeen, he was working at a 1 Michelin Star restaurant, and at 21, he was cooking at a 2 Michelin Star restaurant. In 2010, Chef Avril moved to Canada, making a name for himself as a star chef at restaurants such as Colborne Lane, Origin North, Bar, and La Société Bistro. Chef Avril brings his love of food and dining to everything he does.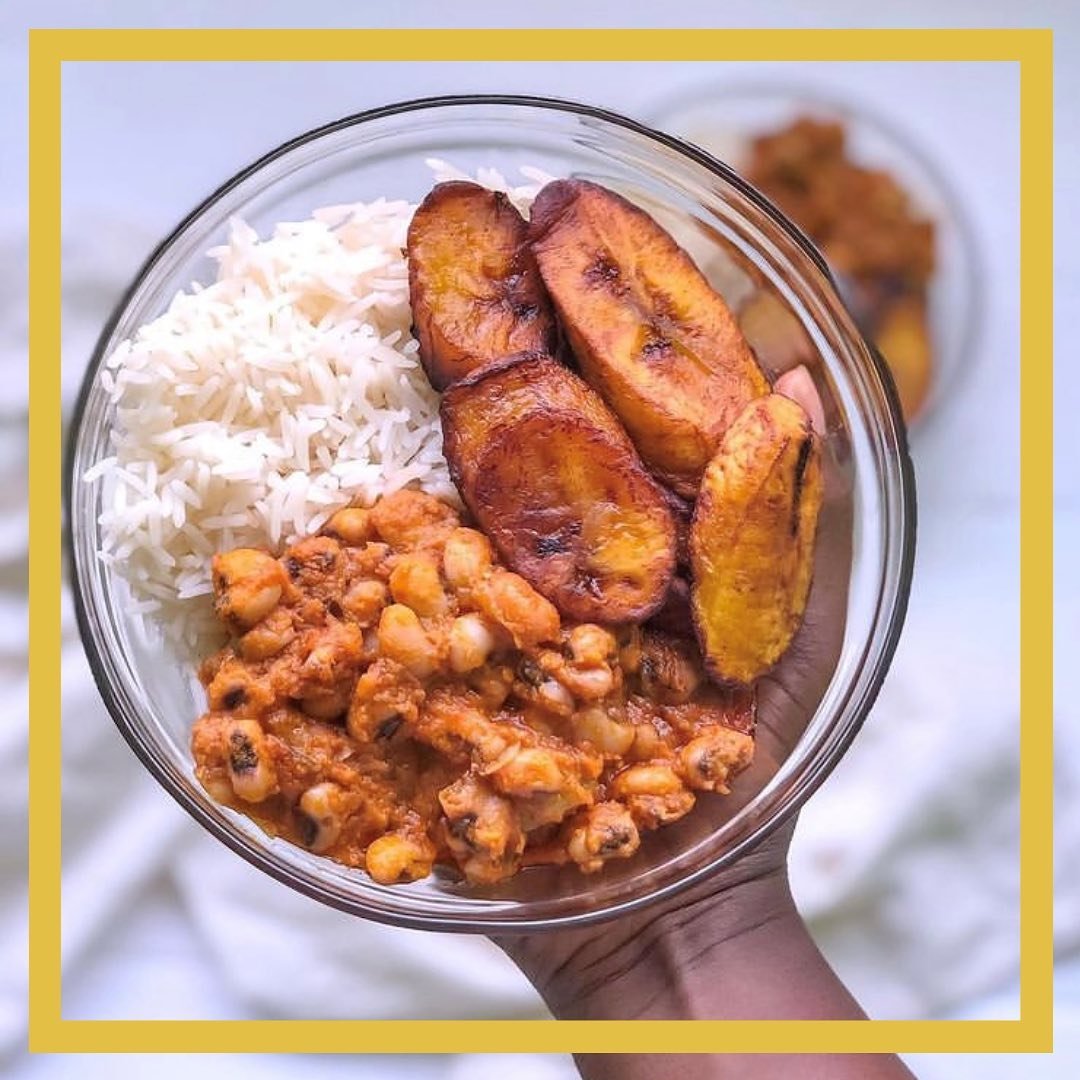 "This holiday season, when people give an apron as a gift, they will also be giving 100 meals to help feed the hungry," added Sanghavi. "We are happy to be working with such inspirational celebrity chefs and for everyone to come together for such a great cause."
The line of aprons that the celebrity chefs are a part of is environmentally friendly, handmade through fair trade, and are sustainable. The aprons for kids match those made for adults. Every time an apron is sold, food waste is rescued and 100 meals are provided to those in need. The company does this by sharing its profits with its charity partners around the globe that rescue surplus food to reduce food waste and provide hunger relief.
Cooks Who Feed has launched a new part of their line of aprons, which are ones for kids. The new aprons come in three color combinations, and two sizes, fitting ages 3-12. They are 100% 9oz cotton canvas, available in one size that fits ages 3-7 and one for ages 8-12. The aprons feature an adjustable neck strap, reinforced stress points, one double pocket below the waist, and a chest pocket. To see the aprons for children, visit the site.
The company offers individual sales online, a retail line, and wholesale/corporate gifting options. The aprons are produced ethically in Dehli, India, where 40 women are employed to make them by hand. To get more information or help support the mission, visit the site here.