Laura Lea Finds Balance In Healthy, Delicious Cuisine
The acclaimed chef and author is bringing unique balance to healthy cooking.
Laura Lea is a trained gourmet chef who refuses to be tied down by categories placed on food, her recipes offer the comfort, taste, and style of gourmet, with ingredients that transcend the healthy/unhealthy binary.
Nashville native Chef Laura shares how she started LL Balanced, branding tips and what inspires her in the kitchen.
How did LL Balanced get started?
I started LL Balanced after I graduated from the Natural Gourmet Institute in August 2013. I had noticed that there seemed to be a gap in the food world between extreme notions of healthy eating—crunchy, hippie, expensive, exotic, raw etc—-and traditional but unhealthy food—refined sugar and flour baked goods, vegetable oils, poor quality meats. I wanted to provide something in between, something free from dogmatic labels, something relatable.
So I began LL Balanced as a way to share those "in between" recipes; food that I believe would help bridge the gap and inspire people to live a healthier life. The Laura Lea Balanced Cookbook is a manifestation of that, through recipes and their stories.
What are your cooking inspirations?
First and foremost my mother, who has a home cooked meal on the table every single night of my childhood. She taught me the importance of fresh ingredients, of layering flavor, and of gathering loved ones around the table.
After mama, Ina Garten is my queen, for her seemingly effortless and always delicious dishes, which seems both approachable but elegant.
In the "health food" world, I am very much inspired by Melissa Hartwig, founder of the Whole 30 program. I was honored to meet Melissa last September at a conference, and she couldn't have been more genuine and humble. She makes a point to connect individually with her readers, no matter the volume, and I admire that so much.
What would be your dream destination regarding food?
Umm Ina's kitchen?! Ok besides that, probably Thailand. I am dying to try all of the exotic fruits we can't access here!
What is your favorite cuisine?
I am smitten with pungent, umami-rich Asian flavors; toasted sesame oil, miso paste, kimchi, tamari. These form much of the basis of my favorite dishes.
The Fox Magazine is all about inspiration, what/who inspires you the most?
See above! Plus, My readers inspire me daily. They may look up to me for recipe creation and food knowledge, but I learn so much from them. They're veterinarians, artists, lawyers, mothers, special education teachers…you name it. Helping them live their best, healthiest lives gives me all the butterflies because they deserve it!
Could you tell the audience more about your experience with branding?
Oh mercy, my experience with branding has been a slow and painful journey. Branding doesn't come naturally to me at all, but it's critically important.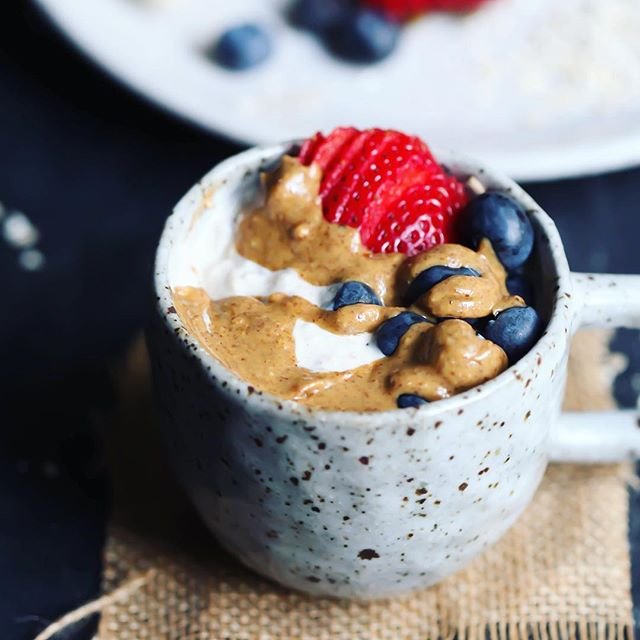 In today's competitive and entrepreneurial world, you have to have sharp and unique branding that sets you apart from the others in your industry, and clearly, expresses the core values and energy of your business.
The two best investments I made into my business were 1) my professional website and 2) my professional camera.
What's your biggest failure ever in the kitchen?
Three words: Tuna. Noodle. Casserole. Never again, ha!
I have so many, but I heard this recently and loved it: "Every Choice is a New Chance" —Elizabeth Benton from the Podcast Primal Potential

---
Follow Laura and start your own cooking journey.