How to Grill n' Chill Safely Memorial Day Weekend and All Summer Long
The official start of the grilling and picnic season kicks off this Memorial Day weekend and there's no better time of year to gather and bask in the sun-kissed weather while you enjoy the delights of the flame and fridge.

While the warmest months are ideal for dining al fresco, they also create the perfect breeding ground for harmful bacteria, contaminants and foodborne illness. That's why Chef Mareya, The Fit Foodie – eatCleaner® inventor and founder of Grow Green Industries, Inc. wants to make sure you have all the right information to avoid attracting these unwanted guests at your next gathering.
The U.S. Department of Agriculture reports that the risk of food poisoning is highest during the summer months, in part because bacteria thrive in warm, moist environments (like those deviled eggs or spinach salad blistering in the sun). Handling food outdoors also means more opportunity for contaminants like dirt, germs, and bugs to infiltrate your meal, and creates a challenging setup for safe food preparation practices, such as thorough and frequent hand washing, proper refrigeration, and using clean utensils to avoid cross-contamination.
Does that mean it's time to pack it in and give up barbecues and picnics forever? No way! While outdoor food handling does require a bit more attention to things like cooking temperature and hygiene, you can save yourself and your guests from harmful foodborne pathogens by following Chef Mareya's simple guidelines:
1. Keep It Clean
Clean everything from hands and preparation surfaces to food and utensils often. Using a high quality, multi-purpose food grade wash like eatCleaner Food Grade Wash, formulated to remove up to 99.99 percent of the residue and bacteria that water can't provides the necessary 'peas' of mind that germs and contaminants are not welcome at your party. Clean the outer surface of melons and other rind vegetables and fruits thoroughly before slicing. eatCleaner Biodegradable Wipes are a great solution for these quick cleaning needs, and do not require rinsing.
2. Separate Your Plate
To deal with the bacteria enemy, draw your lines firmly on the plate. Make sure to keep high-risk foods like raw meat and fish, uncooked vegetables and leafy greens separate from cooked food. Use a clean plate for each new food item, and be sure to avoid potential cross-contamination by cleaning or using new utensils for each new dish. If you are cutting foods, take care to use a different cutting board for each and clean your knives thoroughly. eatCleaner Biodegradable Wipes are food-grade, and can be used on hands, surfaces and utensils.
3. Check Time and Heat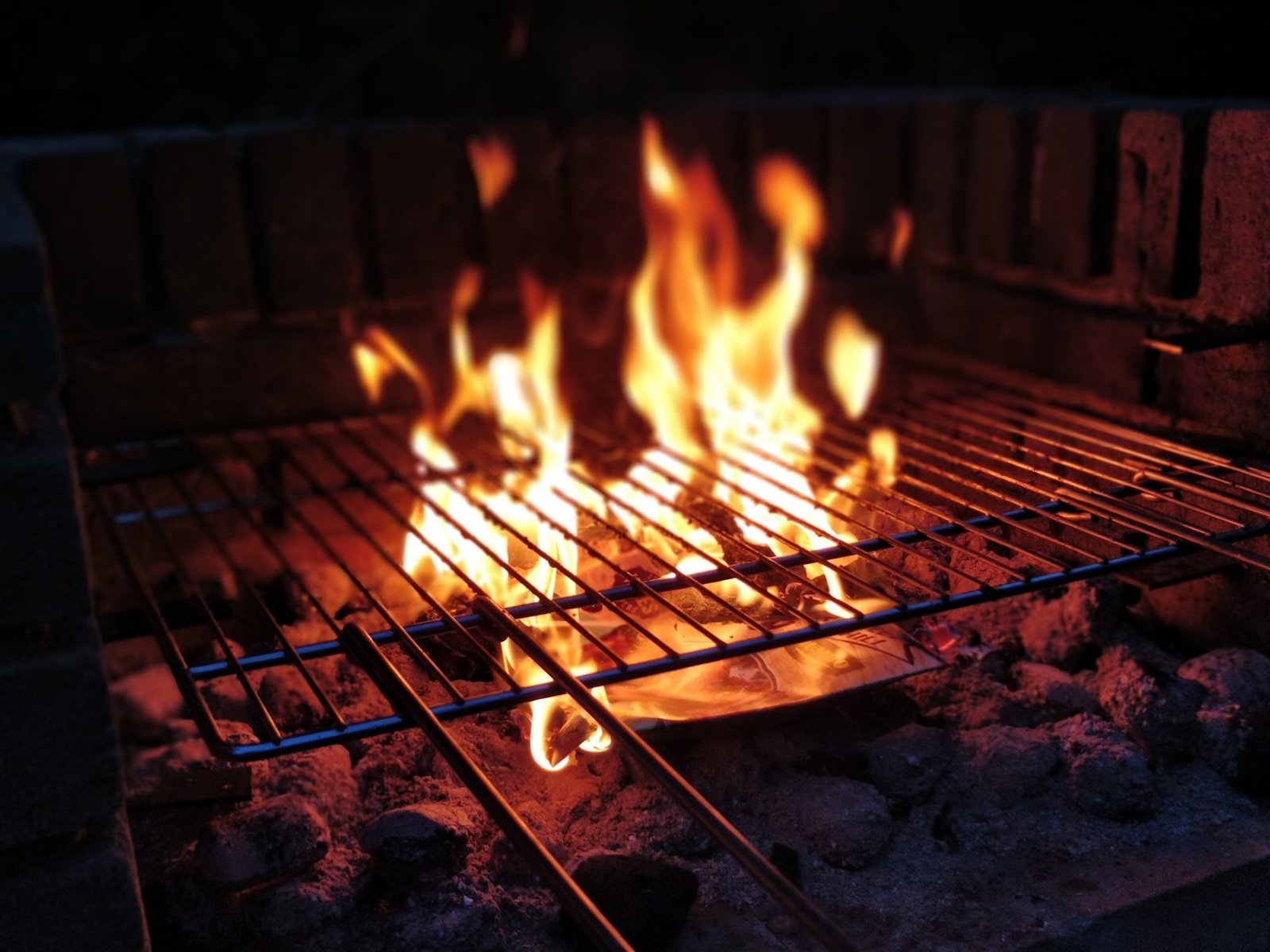 Heat is the enemy of raw and cooked foods, especially those with animal protein. If you're planning a picnic or barbecue away from home, make sure to pack plenty of ice in a cooler and once people are done eating, promptly move perishables out of the sun. Perishable food should never sit out for more than two hours and if the temperature is above 90°F, one hour is the max. You can set a timer on your smart phone to keep track. To avoid exposure to bugs and debris, keep food covered at all times. Pro Tip: To keep food extra chilled, place a baking pan within a larger baking pan and secure with a piece of putty; fill larger pan within 1 inch of top with water and freeze; stack foods within smaller baking pan.
4. Watch the Burn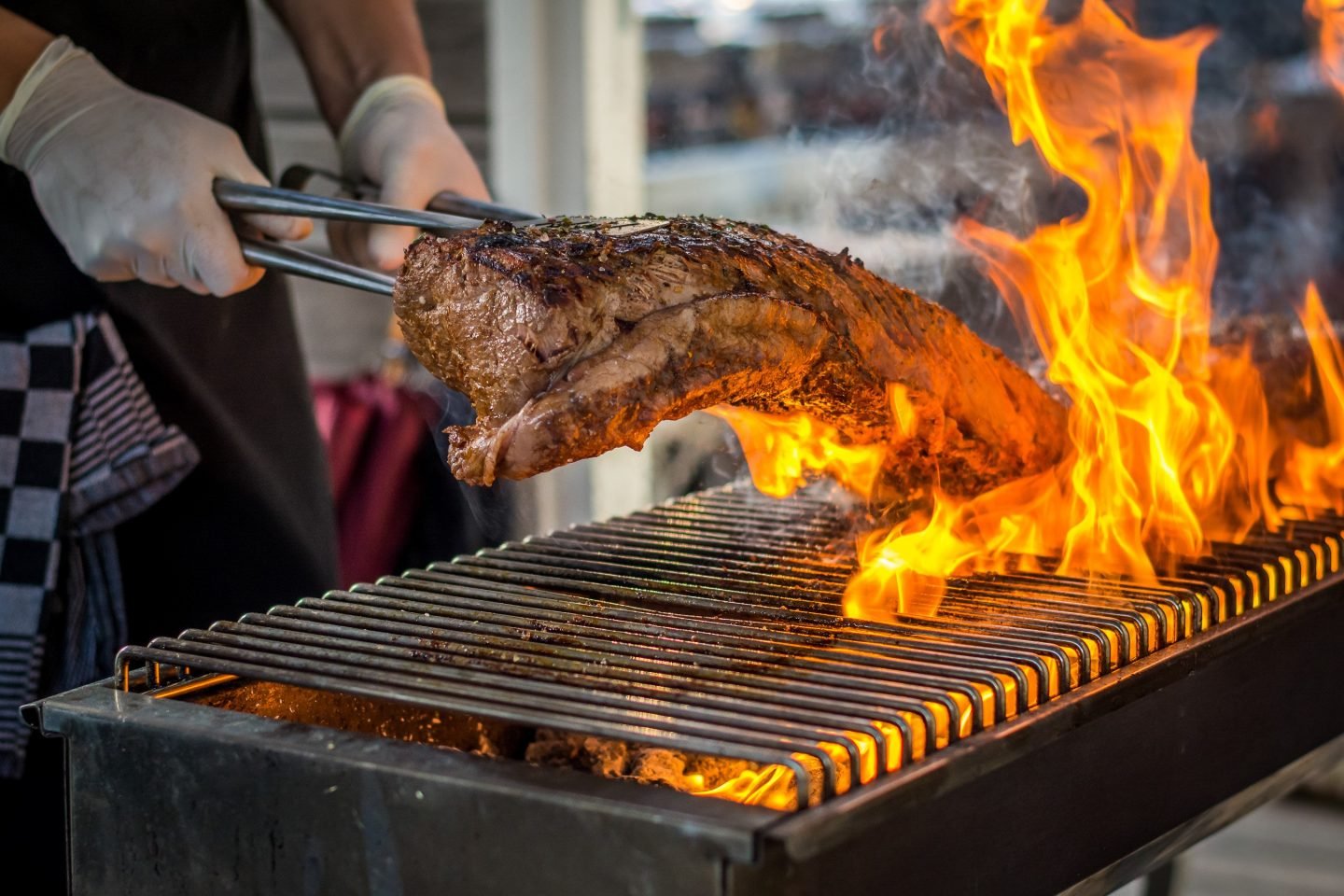 While it might taste good to have a little char on your food, it's not necessarily good for you. Soak rosemary branches in water for 30 minutes and place on top of your cooked meats and veggies. Rosemary can help combat the free radicals created by that char that can also be cancer causing. Adding fresh rosemary can also help with preventing bacteria infection from foodborne pathogens, not to mention infusing fabulous flavor and aroma to foods.