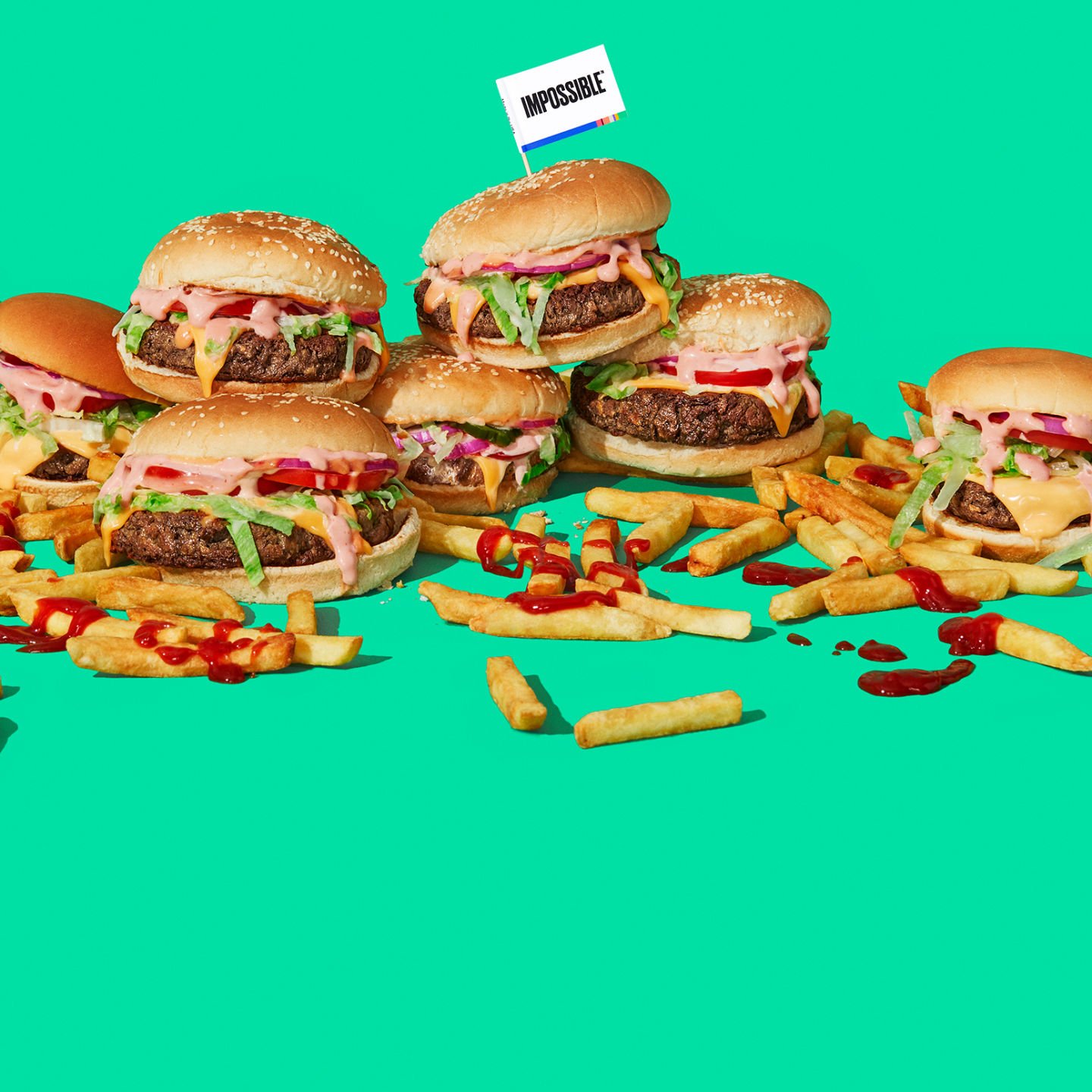 Impossible Burger Adds Possibility For Kosher Foodies
There's a new Burger on the Block, and Kosher Foodies are Swooning.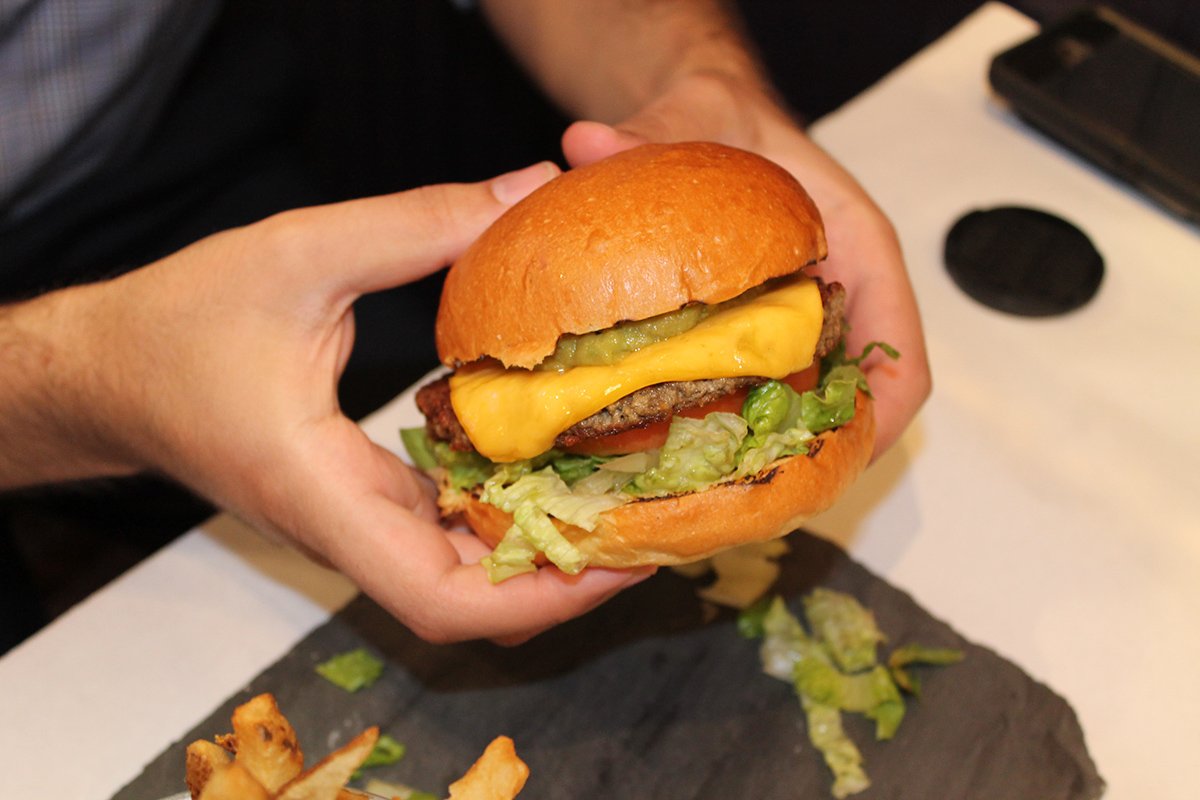 For many people, a nice, juicy cheeseburger is a favorite standby any day of the week. But for Jews who keep kosher, it's something they can only imagine (and maybe even dream about). That's because Jewish dietary laws prohibit the consumption of meat with dairy. In fact, observant Jews are not permitted to eat meat or processed foods of any kind unless it is certified kosher. It's been that way for thousands of years.
But today, Jews – and vegetarians/vegans, for that matter – are going wild for a new kind of burger that's taking the culinary world by storm. Called the Impossible Burger, this meatless patty is as close to the real thing as you can get. And it's popping up on menus everywhere.
No Ordinary Veggie Burger
Impossible Burgers are no ordinary veggie burgers. They look like beef, taste like beef, sizzle like beef, and even bleed like beef. But they're 100% plant-based, which means anyone can indulge in their wildest carnivorous fantasies.
It took five years to develop a meatless imposter that matches the aroma, flavor, and texture of beef. Impossible Foods, maker of the Impossible Burger, says the magic ingredient is heme, a compound that gives meat its meaty flavor and characteristic bleed. The patties are made from wheat, coconut oil, potatoes, and heme from plants (unlike the heme found in animal muscles).
After the Impossible Burger received kosher certification in May, Rivi Landesman, social media manager for Kosher.com, sunk her teeth into one smothered in cheese fondue and other extras. She declared it fantastic. "Texture-wise, it had a nice chewiness, and I could see sort of strands like real meat. There was a good, realistic redness in the center….nothing like soy or vegetable based patties I've had."
Environmentally Friendly
These burgers are more than just a savory vehicle for some sharp aged cheddar, however. They're also a good source of iron and protein – and they're more environmentally friendly to produce than their bovine brethren.
Is there a catch? According to Women's Health, a 3-oz. Impossible Burger has 220 calories and 13 grams of fat (10 grams saturated). Compare that with 3-oz. lean beef patty, which has 124 calories and 4 grams of fat (1 gram saturated), and you may want to consider the numbers before you dig in.
Some die-hard carnivores may refute claims that the Impossible Burger is a dead ringer for the original. And cooking the patties too long could dry them out.
Still, many meat-averse eaters – and Jews who are discovering cheeseburgers – can't get enough. Although Impossible Burgers are not yet available in groceries or online, they're being served in more than 1,000 restaurants across the country.
Kosher.com editor-in-chief Chanie Nayman says, "In general, vegetable-based foods are extremely popular now, with all the different dietary needs, and for people looking for hormone-free foods. The Impossible Burger is extremely innovative and will be helpful to many people. For kosher-observant Jews who have special dietary needs, or are vegetarian/vegan, it will continue to be popular."

Gaining Popularity
Cheeseburgers have long been the ultimate symbol of non-kosher. Can the Impossible Burger overcome that perception to become generally popular in the kosher market?
"I think it will," says Charles Herzog, Vice President of New Business Development at Kayco. "Pareve alternatives to meat for a non-vegetarian are nothing new to a kosher-observant Jew, there's nothing foreign to us about it. We have been eating pareve forever. Interest in plant-based protein has really been growing – we see it in categories from tahini to snack bars. Vegan is definitely making a comeback. While there have been veggie burgers on the market for years from brands like Dr. Praeger's, this burger really mimics the taste, the mouthfeel, and the texture of an authentic meat burger. It has the potential to really disrupt the category."