Joel Serra Is Making Life More Delicious, In and Out Of The Kitchen
Joel Serra aka Papa Serra Jr was born in New Zealand and grew up in Tasmania, Australia's southern-most island and quite literally the end-of-the-world.
He passed eight years working as an Economist in Melbourne, while on the weekends running a supper club out of his apartment, and also enjoying 15 minutes of fame on Masterchef Australia (the videos exist somewhere on the dark web).
Realizing he preferred cracking nuts over crunching numbers, Joel left life as a consultant and moved to Barcelona where he founded Papa Serra Culinary Adventures (named after his Catalan great-grandfather). He launched a Barcelona rooftop supper club, collaborated on pop-up dining tours around the world, and hosted culinary adventures to all parts of Spain.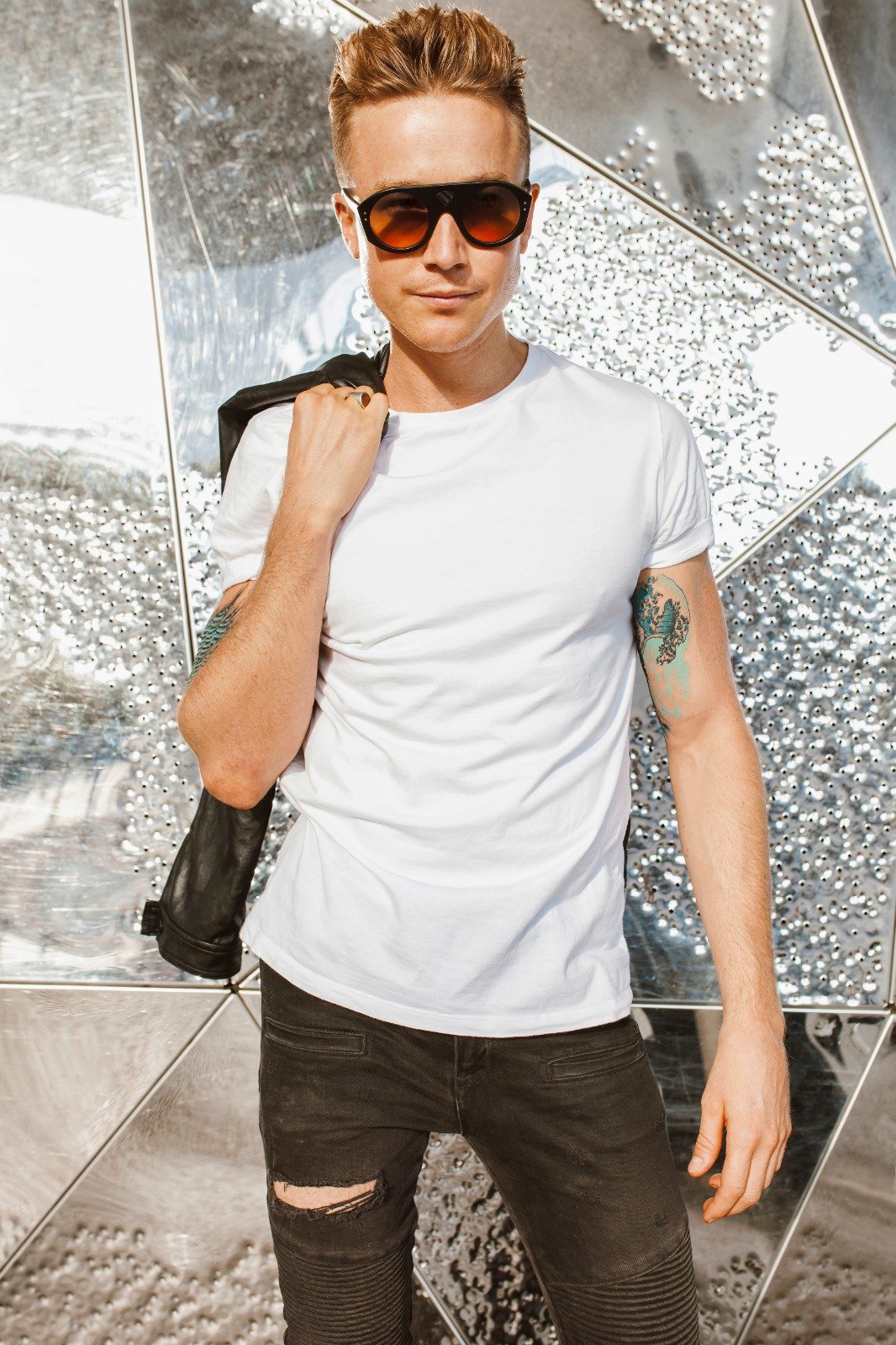 From there, Joel went on to lead the private chef and social dining movement around the world, convinced by the power of food to unite. Combining food, technology, culture, and innovation, he remains driven to make the world eat better and together. With heroes ranging from Hunter S. Thompson to Anthony Bourdain, Joel strives to create work that is original, entertaining, and always delicious.
We interviewed with Joel about his upbringing, sources of inspiration, and of course his favorite dishes.
Where do you consider to be your culinary home; a city or country that helped inform or inspire your love of food?
Where is home?
Barcelona. I can't imagine ever finding another city that is so complete and has everything I need to live my dream life: food, climate, nature and people. It is the city where I built my life around food and remains the most influential in how I cook today. But it was the discovery of Middle Eastern flavours that became my trademark, combining high quality produce with deep rich bases and fresh citrus, vibrant herbs and exotic spice. For example falafel, in all it's simplicity is perfect in the way it blends crunchy falafel with creamy hummus and the zing that comes from tomato, mint, pickles and spicy chili.
Has food always been your career plan?
No! As a child I wanted to be a fireman, then as a teenager I just wanted to grow up and get a job where I could wear a suit and tie, and finally, I realized a chef's jacket was the best fit.
Food is a great way to experience other cultures. What are some things we can learn from other cultures through food?
While it's easy to pick out distinct ingredients, flavours and dishes across cultures, one of the most interesting differences is the act of eating. Where are meals eaten? With whom are they shared? What else is happening during the meal? What time of day are meals taken? How are meals eaten? While what I ate when living in Melbourne, London, New York and Barcelona was quite similar, the act of eating was wildly different, and that's what makes food such a culturally instructive medium.
Do you prefer to cook, eat out or the quick service delivery?
The kitchen is my happy place and I'm much more satisfied sending food out to hungry people than clicking my fingers for a waiter or flicking through an app.
Some say the best way to bring people together is food. What kinds of food bring your audience together?
Food you can eat with your hands! Children grow up eating with their hands and I strive to celebrate this simple pleasure with the kind of food I cook. My food is rough, creative and naturally messy.
I aim to celebrate simple food cooked with passion and flavoured with creativity from around the world. It's food that is comforting, nourishing & familiar but at the same time exciting and new. I cook with punch & flair, combining fresh flavours with exotic tastes and the good life.
Cocktails can liven up the culinary experience. Where are some of your top picks for places to have a nice cocktail?
Cocktails should be daring and exciting and I'm all about the bitters when it comes to cocktails…liqueurs like Cynar (artichoke), Jägermeister, Fernet Branca, Campari or Aperol. The classic Negroni is a winner every night, but for something fresh this last summer I tried a kombucha mojito which is a fermentation dream.
What food and drinks tips can you give our readers?
When I was writing my cookbook I came up with 11 rules for cooking (and living) like a rockstar: http://www.papalosophy.com/cookbook/
What is one thing that you hope your readers take away from your blogs?
What I've learned over my career working as a dishwasher, bricklayer, tomato farmer, barman, economist, journalist, pilates instructor, private chef…is to take the positives from every experience. Because even if it's not obvious at the time, every experience plays a role in making the next project a success.
What are some of the best food apps to have?
Instagram is a food app, right? 😉 Jokes aside, Instagram is the most democratic medium that lets me experience real-time what the world's best chefs are up to, and get inspired by up-and-coming stars not yet in the guide. Other apps on my phone are ChefsRoll, ChefsTalk, and when I travel, EatWith.
What's your favorite food-related motto, quote or words to live by?
"Food is not what you cook, but what you make others taste." It's my own quote inspired by the artist Degas who said: 'Art is not what you see, but what you make others see.'
What's a typical day like for you?
Sport every morning (running, cycling, swimming, weights or yoga) then a big breakfast that always features avocado and toast (hipster that I am). Morning work could be menu preparation, PR tasks or meetings through to lunch. Then I try and spend the afternoons cooking until early evening. I'll then break to read, listen to music or walk and give my brain a chance to process the day. Then dinner which I'll always try to share with someone followed by whatever is still left to do whether it's behind the computer or in the kitchen.
The Fox Magazine is all about inspiration, what/who inspires you the most?
I've always been inspired by artists that are multi-dimensional and flawed in some (im)perfect way. Artists that are able to bend the definition of what it means to be a writer, a musician, a painter, an athlete or a chef. A few of my heroes include:
Anthony Bourdain
Hunter S. Thompson
Salvador Dali
Bill Murray
Action Bronson
Jimi Hendrix
These were people that simply didn't give a damn and carved out their own life.
Do you have any tips or tricks for achieving an aesthetically awesome Instagram page? Any social media tips?
Stay authentic and don't try and build a 'persona' that isn't you.
You can fool all the people some of the time, and some of the people all the time, but you cannot fool all the people all the time. – Abraham Lincoln
What's something people would be surprised to learn about you?
I can't go a day without swimming in the ocean (no wetsuit no matter how cold it gets!). It's an obsession that I've honored with a tattoo I have on my arm of fish scales.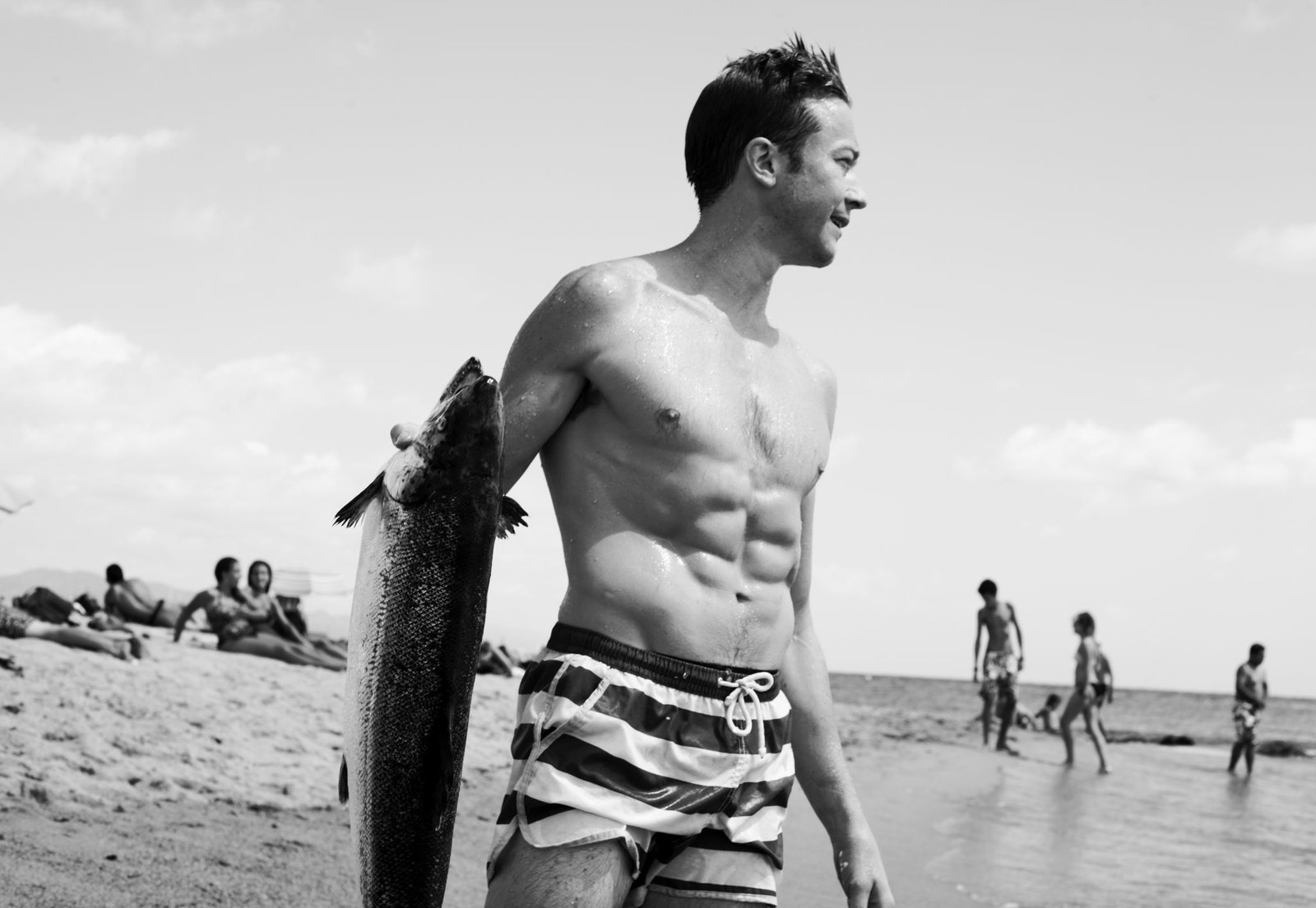 'LLeno de sueños.' Spanish that translates to 'full of dreams' and the state I aim for every day no matter what life throws my way.
Joel also just launched a new venture: Club Haus, a mix of FOOD + ART + PLAY and can't wait to open the doors to a new multi-concept space in Barcelona where all three are celebrated. This will be a next level multi-concept space that celebrates FOOD + ART + PLAY featuring two restaurants, three bars, a private karaoke room, games hall, and members-only Galaxy nightclub.
So stay HUNGRY, stay THIRSTY, stay CREATIVE and stay WILD, because Clubhaus will soon welcome you to satisfy all of those desires. 
---
Follow His Journey!