Olive Oil 101: Tips for Buying and Using Olive Oil for Health and Taste
Whether drizzled over salad, used as a dip for bread or to sauté vegetables, a good olive oil can't be beat.
Chef and author Amy Riolo shares the basics of selecting the best quality (and best tasting) olive oil.
Olive oil is more popular than ever right now. You may know that adding the rich flavor of a good olive oil to your favorite foods makes them taste great. But chef, television personality and educator Amy Riolo says the very best part of eating more olive oil is enjoying its remarkable health benefits.
"There's a reason people call olive oil 'liquid gold,'" says Riolo, author of "The Mediterranean Diabetes Cookbook, 2nd Edition: A Flavorful, Heart-Healthy Approach to Cooking." "Diets rich in olive oil are shown to reduce and protect against numerous diseases and health conditions. And the body's overall ease in digestion and absorption of olive oil – as well as the need for its many nutrients – make it both an ideal cooking ingredient and a traditional medicinal."
Olive oil is commonly associated with the Mediterranean diet, which centers around seasonal produce, seafood, poultry, eggs, dairy and small amounts of meat and sweets, and was recently named the Best Diet Overall by U.S. News & World Report. It is said that 25 to 40 percent of the daily caloric intake of Mediterranean people comes from olive oil. To enjoy the health benefits of the Mediterranean diet, you too can incorporate servings of olive oil into your eating pattern.
A longtime ambassador of the Mediterranean diet, Riolo's "The Mediterranean Diabetes Cookbook" is full of more than 200 delicious, authentic and naturally nutritious recipes from the region. You'll find olive oil among the ingredients of many of these quick and easy diabetes-friendly dishes.
"Now that olive oil has become more mainstream, it's important for people to understand how to choose one that tastes great and offers the most nutritional benefits," says Riolo. "Unfortunately, quality of olive oil can vary, so it is a good idea to learn what to look for and what to avoid."
First, a few health and general facts about olive oil:
Olive oil is a high-antioxidant food. 
Oxidation refers to the complex manner in which cells age. The cells in people following olive oil-rich diets have been proven to be stronger and more resistant to oxidation, which causes the cells to age more slowly.
There are many antioxidants found in olive oil, including vitamin E, carotenoids, and phenols like hydroxytyrosol (known for its anti-inflammatory properties) and oleuropein (known for producing antibacterial effects). Riolo points out that the Mediterranean diet's positive effect on longevity is accredited to its high antioxidant content.
Olive oil has beneficial anti-inflammatory properties. 
The monounsaturated fats in olive oil can help prevent heart disease, lower cholesterol and improve rheumatoid arthritis, as well as reduce the risk of developing Alzheimer's disease, diabetes and various types of cancer.
It may prevent memory loss in elderly people. 
"A study showed that elderly people who eat a diet rich in olive oil show a reduced risk of suffering cognitive decline," says Riolo. "The quantity of olive oil consumed was inversely proportional to age-related cognitive decline and memory loss, dementia and Alzheimer's disease."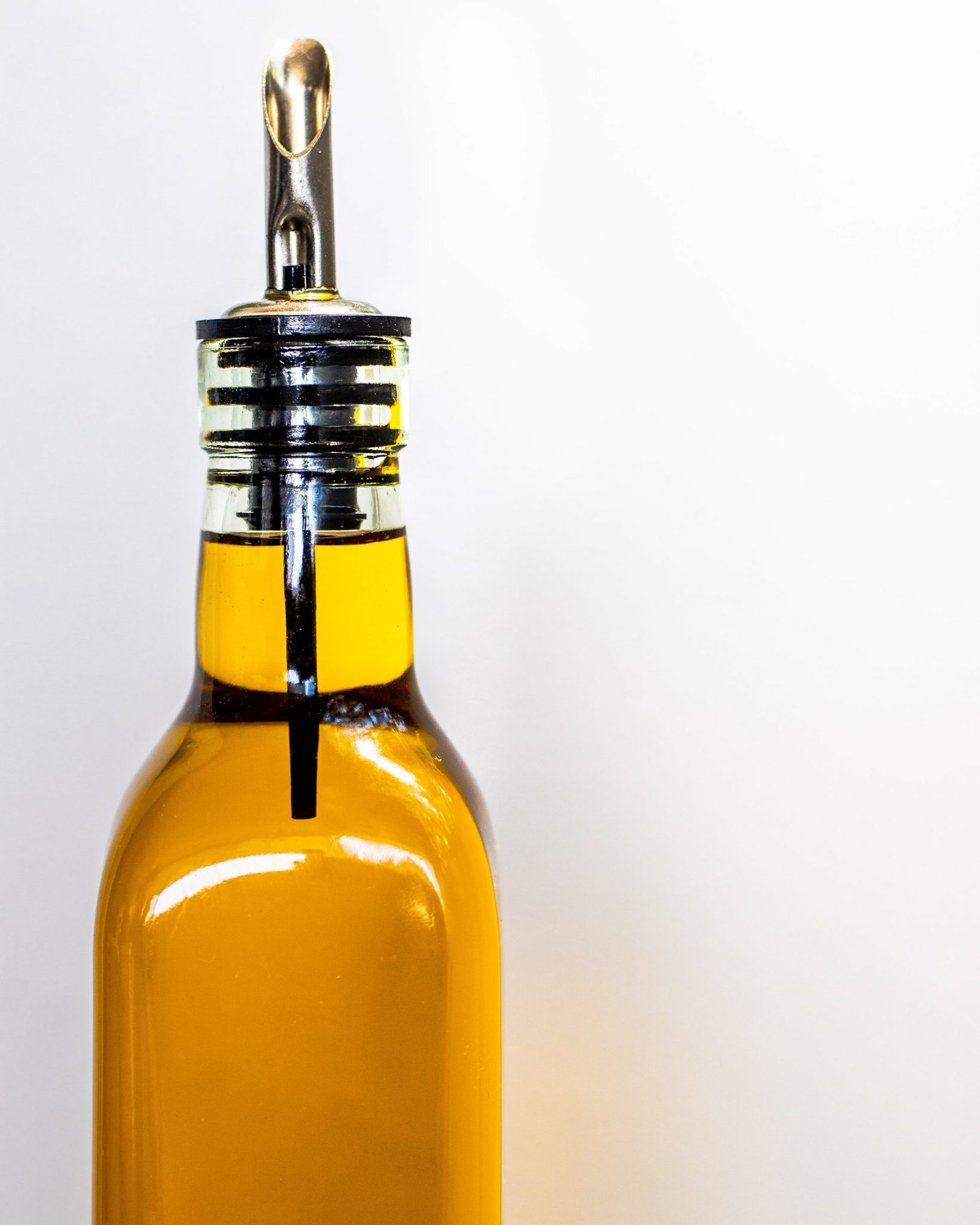 Olive oil is a super-versatile ingredient.
"It's not just for dipping bread," says Riolo. Olive oil can be used in dips, in tomato sauces, on sautéed vegetables and even in desserts like cake, banana bread and ice cream.
Olive oil always tastes best served fresh. 
Luckily, olive oil can keep for a very long time without going rancid, but is still best served fresh. To make sure it stays fresh for a longer period, always store your olive oil away from light and heat.
Yes, you can use it for high-heat cooking. 
Contrary to popular belief, olive oil actually has a high smoke point, 365° to 400° F (185° to 200° C) depending on the type, and is suitable for use in high-heat cooking. In fact, people in the Mediterranean region regularly use it for frying food.
"The digestibility of olive oil is not affected when it is heated, even when it is reused several times for frying," says Riolo. 
What to look for when you're buying olive oil:
EVOO should crystalize in the fridge. 
The International Olive Council has a tip to determine whether an olive oil is truly extra-virgin.
 "Place a small quantity of the oil in a glass bowl and refrigerate it for a few days. If it becomes crystalline, the chances are good that it is a true extra-virgin olive oil. If it forms a block, it is most likely chemically-refined oil that has had some first pressed oil added to it."
Look for quality and authenticity labels. 
NAOOA (North American Olive Oil Association) Quality Seal, Origin/Specialty Seals: PDO (Protected Designation of Origin) in Spain and Greece, DOP (Denominazione di Origine Protetta) in Italy, PGI (Protected Geographical Indication), USDA Organic and COOC (California Olive Oil Council) are all good indications that the olive oil is of a good quality.
Choose an olive oil that's packaged in a dark bottle. 
Avoid buying olive oil that comes in a clear bottle. Clear packaging lets in the light and can impact your oil's flavor and aroma. Instead, buy olive oil that comes in a dark glass bottle, preserving the oil's freshness and flavor.
A good olive oil should have a high polyphenol content. 
Polyphenols are important for your health. It is the variety of olives in an oil that will determine its overall polyphenol level. The antioxidant properties of polyphenols have been widely studied, and they are known to assist in the prevention of degenerative diseases.
"You can discover the strength of the polyphenols in an olive oil at home by taking a sip and then slurping it back," says Riolo. "As you make the slurping noise, the oil will coat your throat. After a few minutes, you should feel a burn. The stronger the burn, the higher the amount of polyphenols in the oil. Many quality olive oil producers will provide documentation on their website regarding polyphenol content, acidity rate and nutrients."
It should also have low acidity.
The term "extra-virgin" is actually referring to the acidity level of olive oil. A good olive oil will have .8 acidity or lower; the lower the acidity rate, the higher the quality. Some bottles include the acidity rate on the label.
There are many different types of olive oil, so make sure you know what you're buying. 
Olive oils are categorized by their acidity level and extraction method. At this time, the U.S. government does not regulate olive oil labels. As a result, there are both domestic and imported olive oils on the market that do not meet the standards of a true extra-virgin olive oil. 
One way to ensure quality when purchasing olive oil is to seek out varieties and brands that come from countries such as Italy, Greece, France, and Spain, which do regulate olive oil labels with government seals of approval. A harvest date printed on the label ensures freshness. Here are further ways to decode the label:
Single variety: These are made from one variety of olives that may come from a single estate or growing area of a particular country or region rather than a more common commercial blend of olives. 
Pure: These oils are the most inexpensive, made out of a combination of refined virgin and extra-virgin olive oils. Many people use this type of oil for frying. 
Light: This refers to a lighter-colored olive oil that has been filtered to remove the olive sediment and may have a less "olive-y" flavor. It does not refer to the fat or calories of the oil. 
Virgin: Virgin olive oil comes from the mechanical expeller of olives, contains 1-2 percent acid, and has not been refined or treated with heat. Along with extra-virgin, it has the largest amount of antioxidants. 
Extra-virgin: Extra-virgin olive oil has the lowest amount of acidity (less than .8 percent). It has the freshest, most fruity flavor, and is considered to be the highest quality. 
First cold pressed: Nowadays, olives are usually put through a centrifuge for extraction—so the "first cold pressed" label isn't as relevant as it was in the olden days when there were several pressings. 
Unfiltered: Unfiltered olive oil contains small particles of olive flesh, which reduces the shelf life of the oil. Many people feel that unfiltered olive oil has greater taste because the olive particles continue to flavor it.
Choose "cold pressed" extra-virgin olive oil for the best nutrition and flavor. 
Extra-virgin olive oil should be made using a process called "cold pressed," says Riolo. "Cold" means that the olives are kept at no higher than 81.9° F. "Pressed" refers to the method of extraction. This method indicates that no heat or chemical additives were used to extract the oil from the olives, which can alter and destroy the flavors and aromas of the olive oil. 
This way, the olive oil also retains its full nutritional value. "First cold pressed" means that the olive juice was obtained from literally the first pressing of the olives. They offer the most nutritional value.
"Olive oil can be a healthy and delicious addition to anyone's diet," says Riolo. "Once you know how to find the highest quality olive oil, you can start discovering tasty and creative ways to incorporate it into your meals. And best of all, you can rest assured knowing that this healthy ingredient will help to provide you with lasting health."
Chile-Infused Extra-Virgin Olive Oil Drizzling Sauce 
Excerpted from The Mediterranean Diabetes Cookbook, 2nd Edition: A Flavorful, Heart-Healthy Approach to Cooking 
(American Diabetes Association, May 2019, ISBN: 978-1-580-40702-1, $22.95) 
Gluten-Free | Vegan
Serves: 8 | Serving Size: 1 Tbsp | Prep Time: 5 minutes | Cook Time: 2 minutes
This fiery liquid is called "olio santo" or "holy oil" because of the additional "blessing" of flavor that the chile peppers add. In addition to their taste, the oil, garlic, and chiles are all anti-inflammatory ingredients that can contribute to a reduction in pain and swelling.
1/2 cup extra-virgin olive oil 
12 cloves garlic, minced 
1/4 tsp crushed red pepper
Heat oil over high heat in a very large skillet until very hot. Add the garlic and crushed red pepper and continue to cook, stirring constantly, until the garlic begins to release its aroma, approximately 30 seconds.
Remove from heat and drizzle over fresh vegetables, seafood, poultry, or meat.
Choices/Exchanges 
3 Fat
Calories 130 
Calories from fat 130 
Total fat 14.0 g 
Saturated fat 1.9 g 
Trans fat 0.0 g 
Cholesterol 0 mg 
Sodium 0 mg 
Potassium 20 mg 
Total carbohydrate 2 g 
Dietary fiber 0 g 
Sugars 0 g 
Protein 0 g 
Phosphorus 5 mg