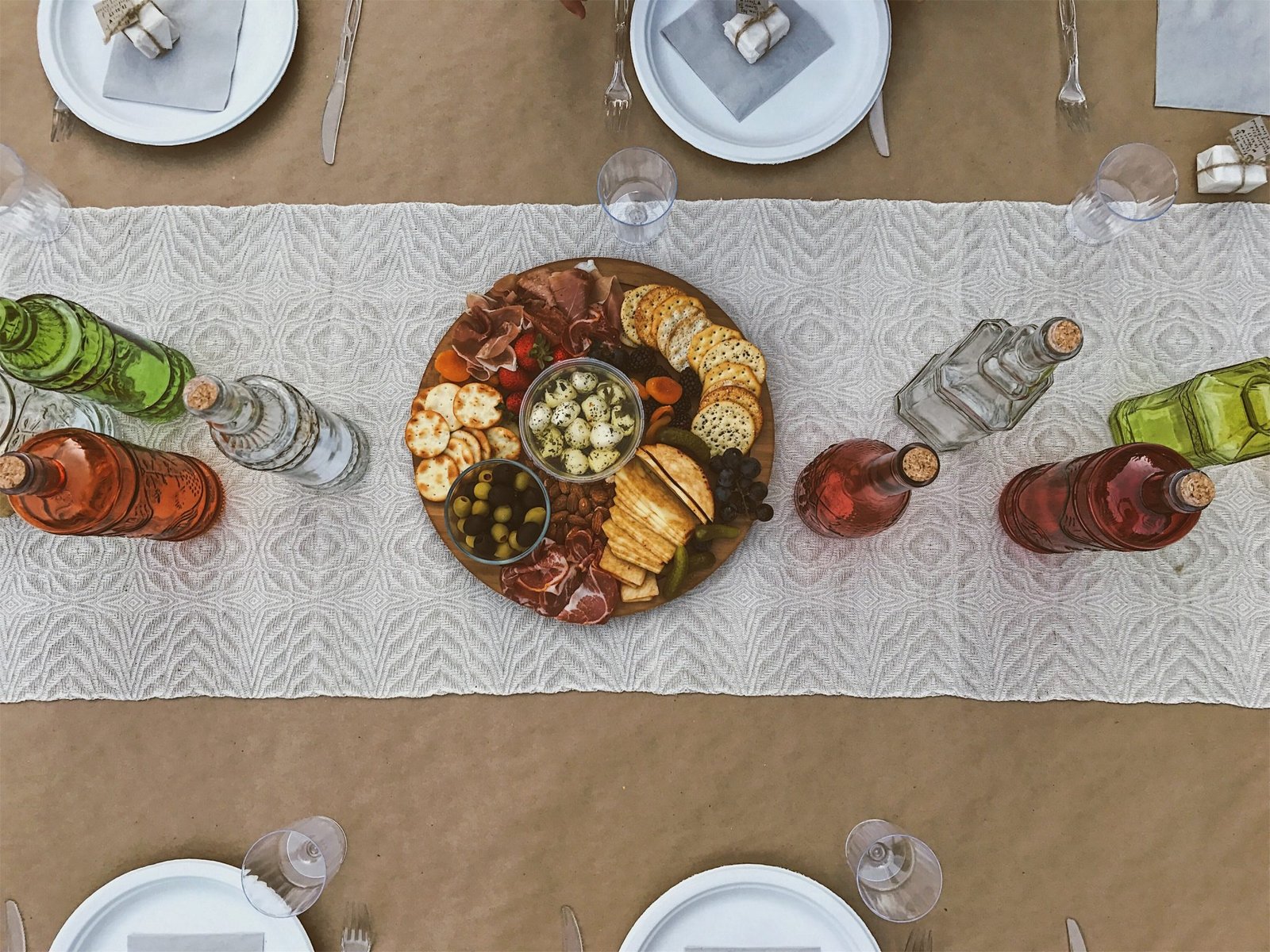 The Millennial Dinner Party Revival: Five Simple Ingredients
Home entertaining is hot again. More and more young people are rediscovering the lost art of the dinner party.
But what's emerging is not your grandmother's formal affair, with perfect place settings, hand-lettered place cards, and an elegant meal that took all day to prepare. We're doing it our way: in smaller spaces, with a focus on fun and laughter, budget-friendly decor, and easy-to-prepare fare.
Entertaining expert Jane Birdwell says a lot of factors have come together to shape this emerging trend she has noticed (call it the Millennial Dinner Party Revival).
"First, people are longing for connection," says Birdwell, founder of Tablevogue, a collection of fitted table covers. "They see that social media created a landscape of shallow, superficial relationships and they've decided it isn't enough anymore. They want real relationships, and it just doesn't get more real than having family and friends over to your house."
Also, the modern dinner parties Birdwell is seeing reflect the lives of today's young people. They're opting to live in cities so they don't have tons of space. They're super-busy and don't have the time or bandwidth to make themselves crazy decorating. And (it should go without saying) they don't have a lot of disposable income.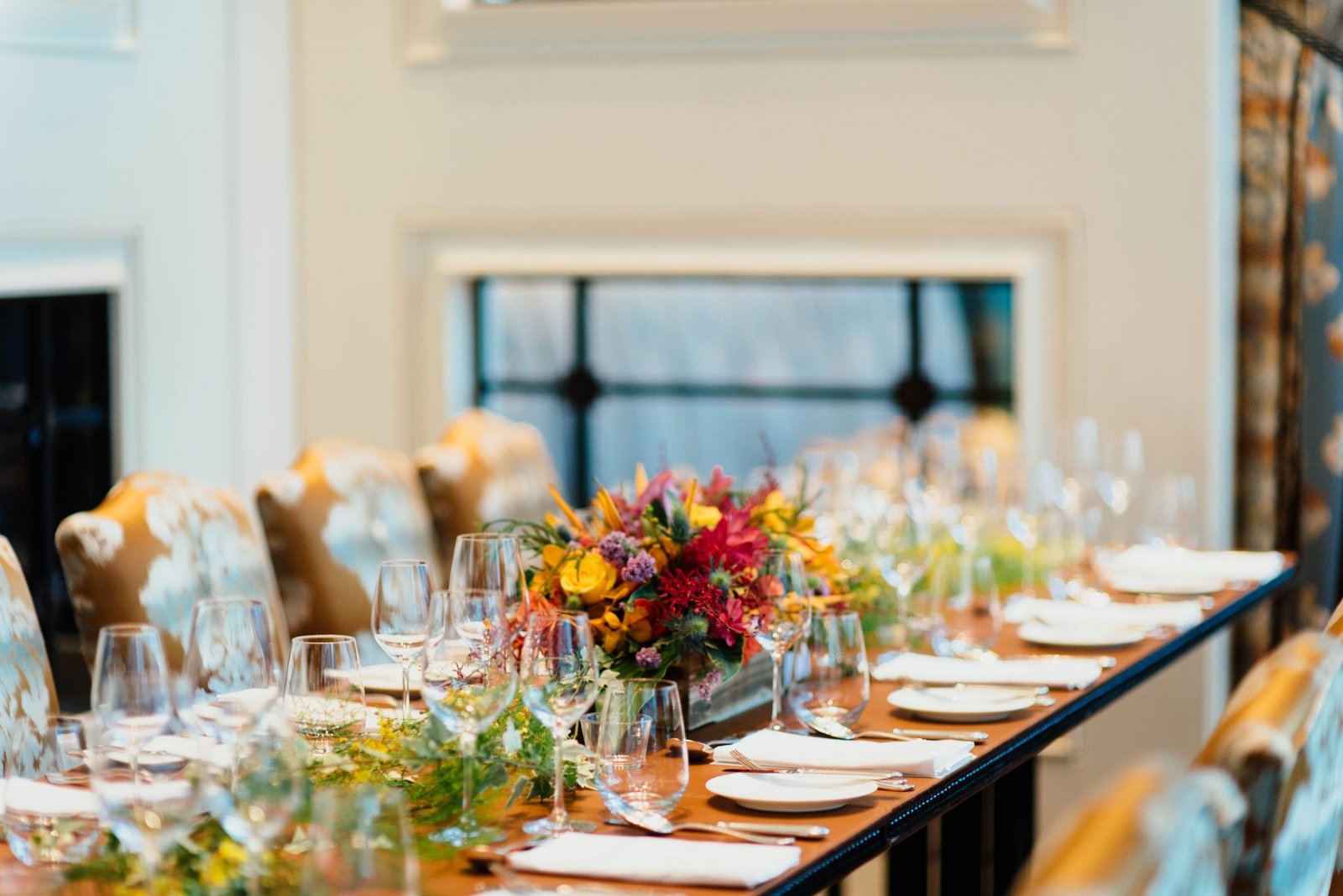 "Sometimes people aren't willing to entertain at home because Pinterest and other social platforms have raised expectations to such a high level," she adds.
"I started Tablevogue because I want people to know anyone can pull off a lovely dinner party when they have a few basic foundation pieces and keep things really simple."
Want to join the Millennial Dinner Party Revival? You can (even if you're a Gen-Xer or Boomer!) without spending a lot of time or money. Check out this (blessedly short) list of essentials you'll need for a lovely, memorable, stress-free gathering.
A beautiful table (or a few small ones).
A beautiful table is not only the social centerpiece of any gathering—our physical cue to eat, drink, and be merry—it's the visual focal point for the room. Get the table right and everything else is easy. And "easy" is the idea behind Birdwell's beautiful, functional, inexpensive table runners. They're made with a patented stitched corner and pleat so they don't require the use of clips, pins, or skirts. They're easy to store. And they come in a lot of colors and patterns so you can quickly switch them out from season to season.
It's fine if you don't have a big fancy house or even a dining room. Many people are ditching the formal dining room in favor of, say, a home office—and plenty of others just choose to live in smaller spaces. That's precisely why Birdwell designed her tailored covers to fit standard size folding and banquet tables.
"Just bring in a folding table, or a few small ones, dress them in a beautiful cloth, and set out some festive dinnerware or maybe some cool mismatched china from the thrift store or perhaps borrowed from your grandmother," she says. "Add some greenery or a few candles, and you're done. You can make yourself crazy trying to make your home look perfect when all you need to do is get the table right. It pulls the whole room together. It's magic, the way a gorgeous table can transform a space."
Some yummy food (homemade or store-bought!).
You don't need to spend hours preparing a home-cooked meal to have a great party and create a memorable experience for your guests (unless you just want to!). When you have a beautiful table, you can get away with store-bought food, notes Birdwell. It's the "stage" that makes the food seem special.
"I always tell people, 'If it makes it home from the store, it's homemade!'" says Birdwell. "Also, keep in mind your friends aren't coming for a gourmet meal, anyway. They're coming to have a great time with you. As long as they don't leave hungry, all is fine."
A group of good friends.
Don't give in to the pressure to invite everyone you know to your gathering, says Birdwell. Invite only the people you truly want to attend (no inviting people out of guilt or obligation). Whether that means you end up with four guests or fourteen, you're guaranteed to have a great time when you can genuinely enjoy all your guests. Finally, don't invite a full group of strangers; make sure at least a few of your guests have met before.
A great playlist.
You can create a fun and festive party atmosphere with some great background music. Feature a playlist of varied musical styles, like jazz, rock, reggae, and folk. If the group is roughly the same age, add some "nostalgia" selections, suggests Birdwell.
"I like to mix in songs I loved from my 20s/30s," she notes. "Chances are my friends will like them too, and the emotional trigger to recall younger years is never a bad thing."
A relaxed atmosphere.
It's normal for guests to be nervous when they arrive at your house—especially if they're the first on the scene. Set them at ease by giving them a task—maybe ask them to chop up veggies or even run to the store for an extra bag of ice. You might even ask them to help you do a quick clean-up when dinner is over. "Laid back and casual is the key," says Birdwell. "This is not Grandma's formal dinner party so don't worry about being the perfect host or adhering to outdated rules."
Above all, remember to enjoy yourself. If it makes you feel stressed and overwhelmed, skip it. When you are relaxed and at ease, your guests will be also.
"Remember, the point of any gathering is to spend time with people you love," concludes Birdwell. "Don't get so caught up in the idea of perfection that you miss out on the gifts of being with those you care about most."