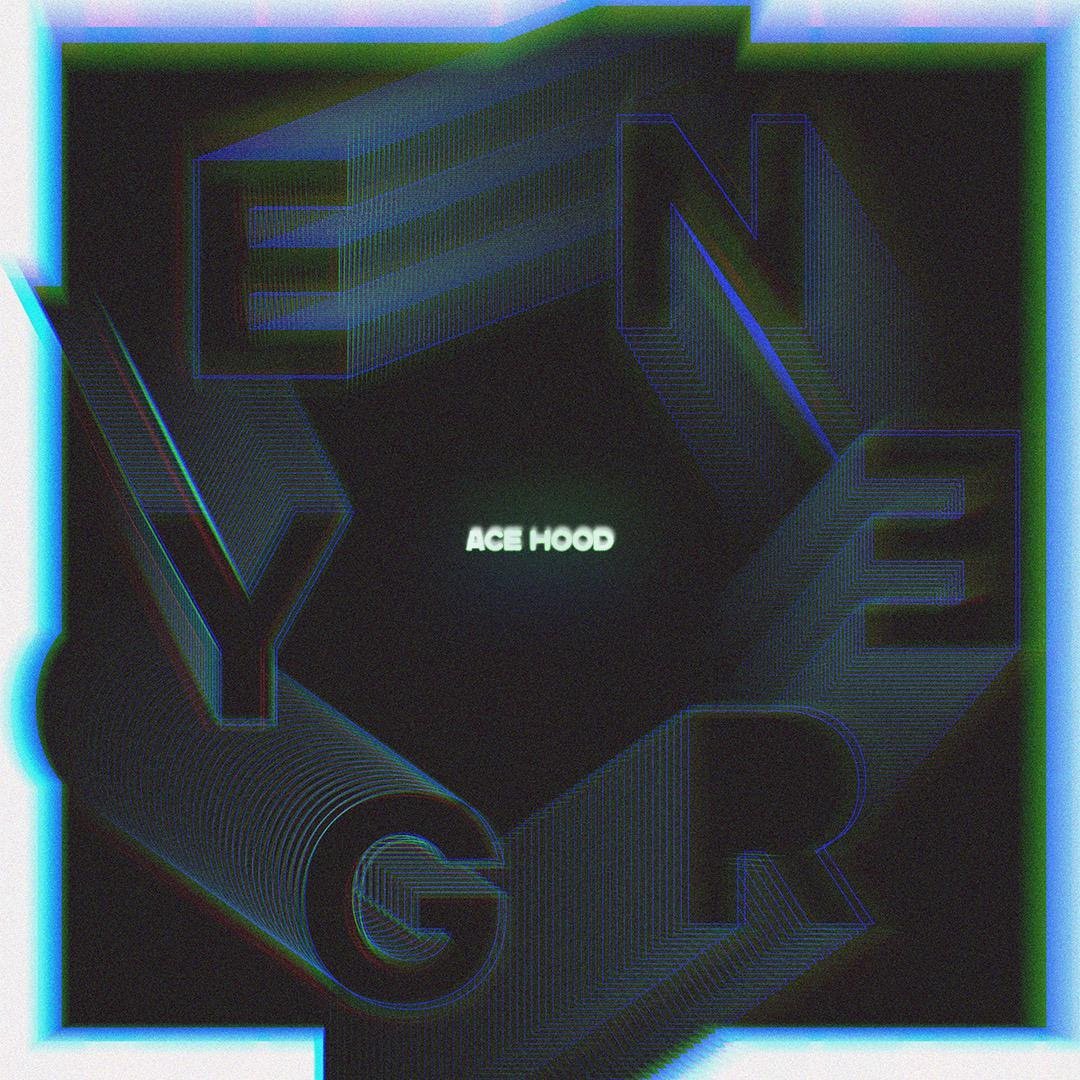 Ace Hood Announces B.O.D.Y. EP, Re-Ignites The Turn Up On: Energy
A master of balancing self-improvement, social consciousness, family life, and artistic independence, Ace Hood knows his energy is worth protecting.
Returning to show that he is more spirited than ever, Ace Hood shares "Energy," the first single from his upcoming B.O.D.Y. EP. Arriving this summer, B.O.D.Y. (Build Or Destroy You) serves as the followup to February's M.I.N.D. EP. Whereas M.I.N.D. (Memories Inside Never Die) aimed to provoke thought in its listeners, B.O.D.Y. focuses on perception and the role of human senses in distilling lived experiences.
Teased on Instagram earlier this week, "Energy" is one of Ace's most charged-up tracks in his decorated career. Highlighted by fresh flows that float over the airy instrumental's booming bass with a renewed sense of drive, the track finds Ace comfortably adorning his crown: "Heads up, the king is here in my ride/When it's right on time and if you do not mind/I'd like a glass of Prosecco wine, I'm with the queen bout to get offline/Wait, scratch that." The uptempo "Energy" indicates the more emotional and melodic approach that Ace takes on the B.O.D.Y. EP.
Directed by Alex Heider, who recently connected with Ace for the powerful "At War" and "Free" videos,  "Greatness" opens with the image of Ace sitting in a home office decorated with antique furnishings, before transitioning to the interspersed portraits of Black historical figures lining the home's mahogany walls. Those immortalized in the portraits include Mae Jemison, the first Black woman to go to space; Arthur Ashe, the first Black athlete to win many of tennis' most prized tournaments; Shirley Chisholm, the first Black woman in Congress and first Black person to run for U.S. presidency; and Young Dolph and Nipsey Hussle, both revolutionaries of independence in hip-hop. After paying homage to the leaders that paved the way for them to achieve their own "Greatness," the last two portraits are revealed, capturing the heroic images of Ace Hood and Killer Mike.
Released this spring, M.I.N.D. marked a fresh, new start for Ace. The EP was animated by a clear social message that dissected the mentality required to triumph over personal and generational trauma. Whether celebrating the spoils of his hard-earned self-sovereignty as an artist on tracks like "Living Legend," or grappling with long-standing structures which serve to deny him that autonomy as a black man on songs like "Free," M.I.N.D. served as Ace's testament to the universal truths found only by looking inward. With B.O.D.Y., Ace aims to uncover the individual truths exposed by experiencing the universe outwardly.
As he prepares to bulk up the sound of summer with B.O.D.Y.,  stay tuned for much more music and mindfulness from Ace Hood.