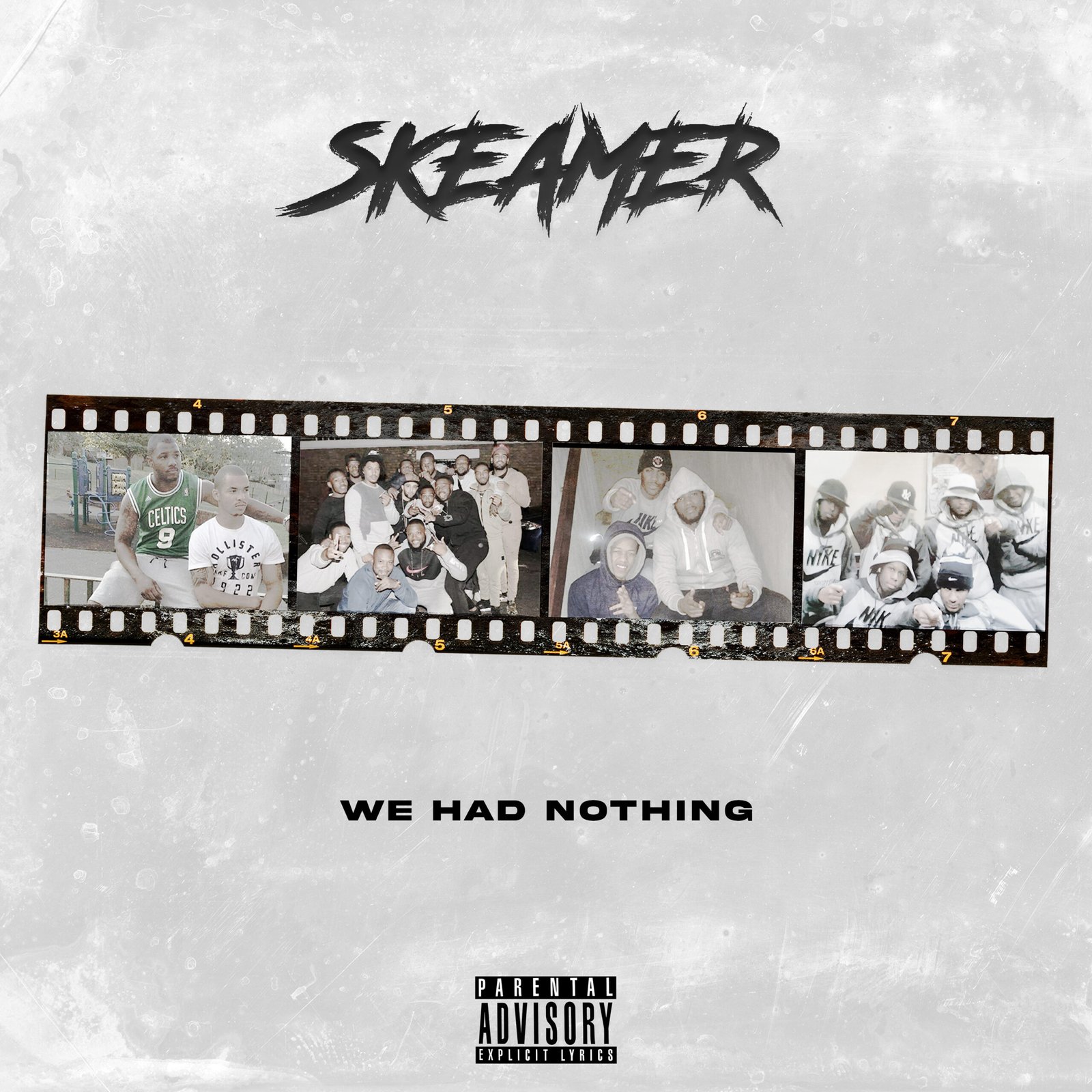 Skeamer Is a Testament To The Evolution Of Uk Rap With New Single: We Had Nothing
Skeamer's evolution as an artist, and rapidly ascending profile, receives another accolade with his new single "We Had Nothing".
Already carving out a space for himself in the ever-competitive UK music stakes, Skeamer's painstakingly honest lyricism, captivating emotion, and engaging topics lie within the fabric of his music, and it is that which is tipping him as one of the genres standout stars of the very near future.
"We Had Nothing" is an exceptional example of his capabilities to allow access to a world that most people scarcely hear of, let alone venture. In a stirring tribute to his lifestyle and circle, Skeamer reflects on a journey that has seen him grow up on the streets of Battersea, West London, marred by criminal conflict and low-income, housing estate living.
Narrating tales of hardship and loss, his current successes and breakthroughs as an artist seem all the sweeter in comparison as he carefully dissects where he came from. Produced by Sharke, the instrumental is laden with soulful samples, mid-tempo, laidback drum beats, and Skeamer's powerful ad-libs, that create poignant results when sewn into such a personal tour of his life and the social commentary he laments.
Tipped to drop a project this year, Skeamer has made exceptional gains throughout the last 18 months. His recent collaborations with fellow OJB member Skore Beezy, as well as Clue, Scorcher, and Snap Capone point towards some potential major named collaborations for the upcoming tracklisting. A buzz surrounds his name within an industry that is fiercely watching for the next big moment and the more Skeamer gives, the more people seem to want to know.
His recent tour of Clapham Junction for No Jumper, alongside his fellow OJB members, has been highly praised, echoed by the surging support across his last single "Stay Real" which saw the likes of BBC Radio 1Xtra DJ's Target, Sian Anderson, Snoochie Shy, and Kenny Allstar all getting behind him, Ellie Prohan makes him her Power Track of the Week at KISS FM and Shayna Marie at Capital Xtra also giving him his props, proving the gatekeepers of the British Black Music scene are holding him in high regard.
With a visionary musical output that is powered by sharp lyricism and honesty, Skeamer is a testament to the evolution of UK Rap.