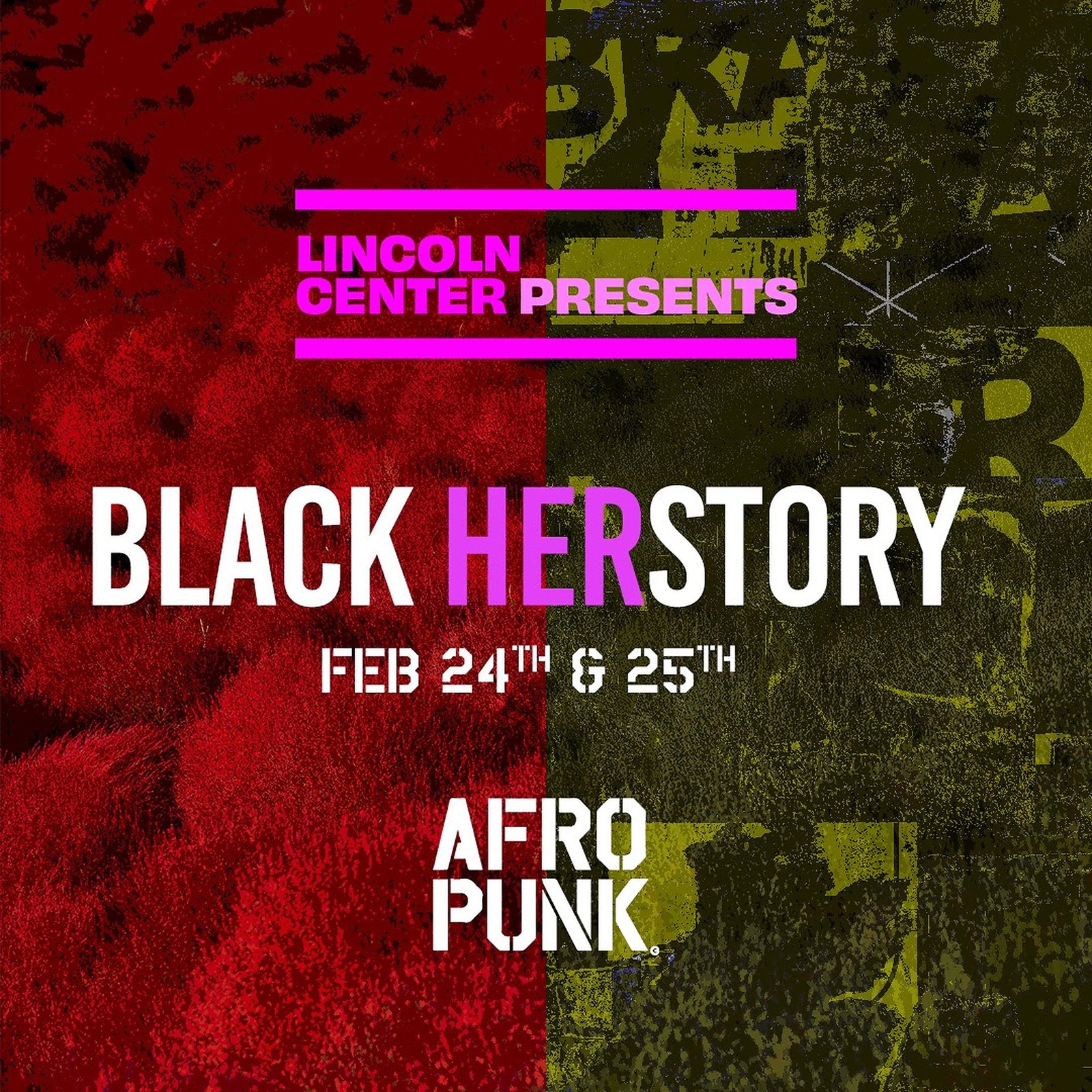 AFROPUNK Announces Partnership In Lincoln Center, Highlighting Black Women In The Fine Arts
With talent to be announced, AFROPUNK's "Black HERSTORY Live" comes to Lincoln Center on February 24-25, 2023.
AFROPUNK's two-day takeover brings icons of audio, visual, and performance media to Lincoln Center's state-of-the-art David Geffen Hall and Alice Tully Hall, highlighting the incalculable contributions by Black women to all cultural art forms. AFROPUNK leads the vanguard of Black music and culture, curating one-of-a-kind events that shine a light on overlooked aspects of the Black experience. Bringing its singular aesthetic into the epicenter of U.S. artistic expression, AFROPUNK announces a new partnership with Lincoln Center for the Performing Arts.
The event is an immersive multidisciplinary experience that includes music, visual art, poetry, dance, performance art, and much more, all featuring Black women and celebrating Black women throughout history. As it continues to redefine the multicultural experience, AFROPUNK has expanded its reach and its mission to include a wide variety of events, partnerships, documentaries, and programs that aim to uplift, educate and create space for marginalized communities. This latest partnership with the Lincoln Center is the epitome of the AFROPUNK ethos. Each activation will educate, entertain, and inspire.
AFROPUNK has also established a legacy as a safe space for Black alternative culture, offering a haven for attendees to show up as their most authentic selves. The end result of which is always a stunning community of people who respect admire and care for one another; it's an experience unlike any other. AFROPUNK creates an anchor for its growing audience of multicultural youth through its annual music festival and other events in Brooklyn, Miami, Minneapolis, Paris, London, Atlanta, Johannesburg, and more. Now, with the new partnership with Lincoln Center, the global brand seeks to remind New York why it's one of the most vital and vibrant cultural institutions in the city and beyond.
AFROPUNK is the Microphone of Thought and a Lens of Perspective
AFROPUNK is an integrated media platform and global music festival platform giving voice to the unwritten, unwelcome, and unseen. AFROPUNK is redefining the modern multicultural experience through its mission to unleash freedom of expression and honor the power of individuality while strengthening our community. AFROPUNK creates an anchor for its growing audience of multicultural youth through its annual music festival and other events (in Brooklyn, Miami, Minneapolis, and Oakland) with past events in Paris, London, Atlanta, and Johannesburg), while continually enhancing engagement and promoting conversation through content, commerce, and community.
AFROPUNK is devoted to creating safe spaces for the expression of Black liberation and a Black Future where we love ourselves and each other without preconception. The AFROPUNK tenets serve as a North Star and remind people to check themselves, ego, and each other when they enter the shared spaces.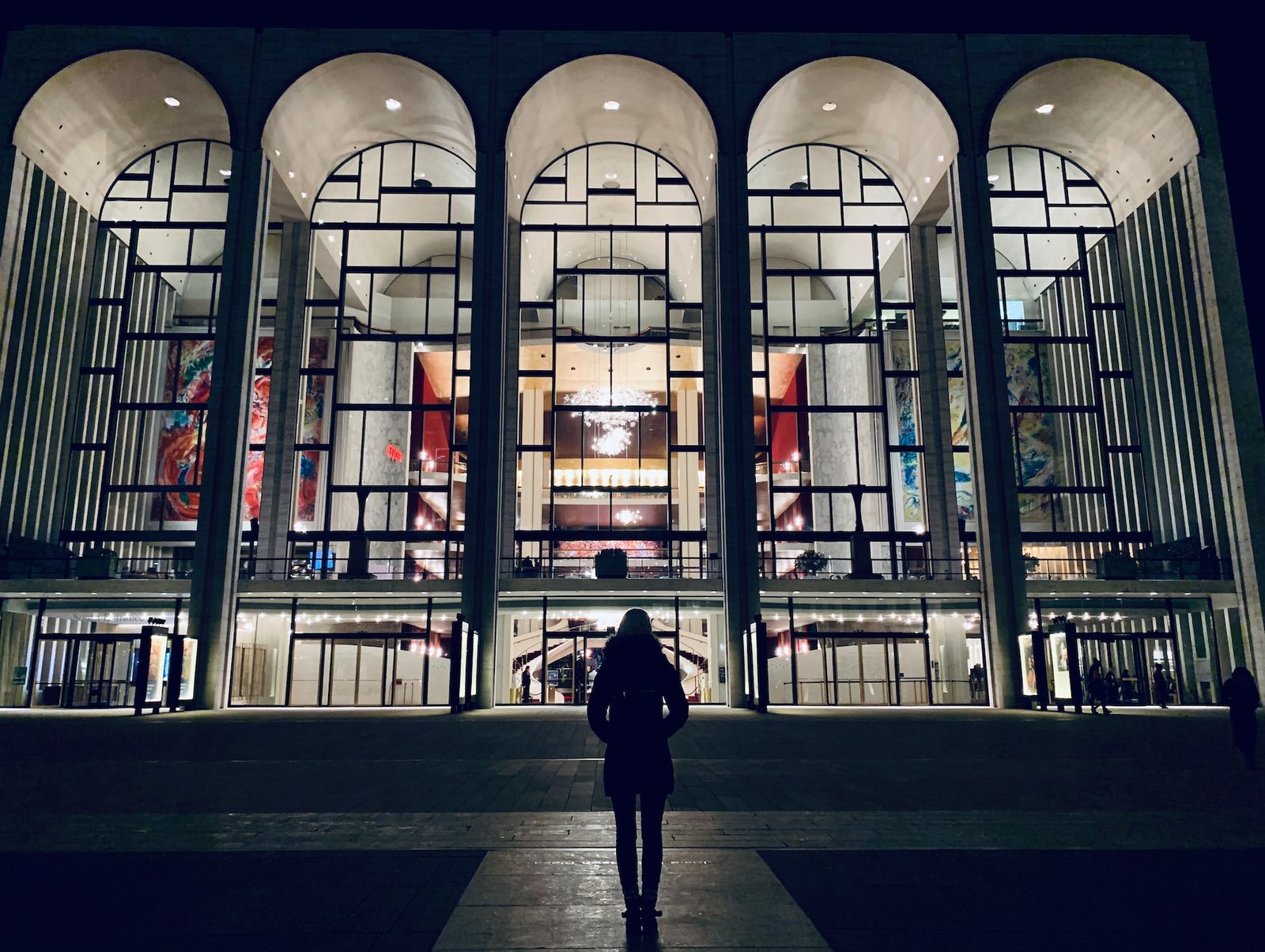 AFROPUNK brought its unique vibe back to where it all started with AFROPUNK Brooklyn 2022, its massively successful return to Commodore Barry Park. Its first Brooklyn event since 2019, AFROPUNK Brooklyn brought astounding headlining sets from Burna Boy and The Roots, plus performances by stars like Lucky Daye, Tierra Whack, Earl Sweatshirt, Doechii, and many more. AFROPUNK is more than a festival, it's a celebration of life, music, food, and culture in the Black community.
About Lincoln Center
Lincoln Center for the Performing Arts is the steward of the world's leading performing arts center, an artistic and civic cornerstone for New York City comprised of eleven resident companies on a 16-acre campus. The nonprofit's strategic priorities include: supporting the arts organizations that call Lincoln Center home to realize their missions and fostering opportunities for collaboration across campus; championing inclusion and increasing the accessibility and reach of Lincoln Center's work; and reimagining and strengthening the performing arts for the 21st century and beyond, helping ensure their rightful place at the center of civic life.