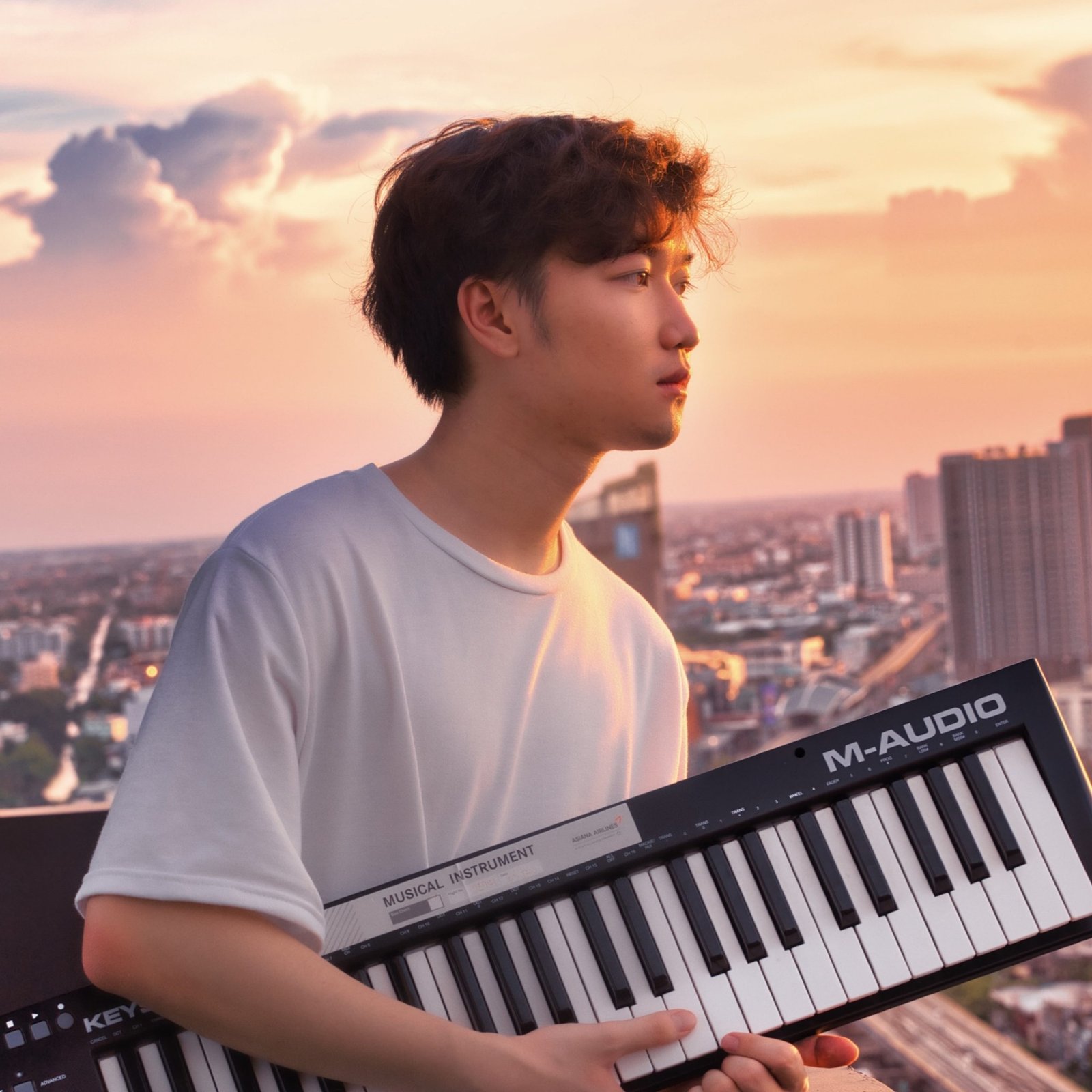 chisun Releases An Emotionally Vibrant Soft Ballad: mint and ocean
Feel the breeze of springtime once again with a new soothing tune "mint and ocean" by chisun.
This is his first release that is distributed through Ada/Warner Music Thailand. "mint and ocean" describes the peace that a person finds after moving on from the things that used to hurt them after losing someone they love. Musically, the song is fully orchestral and dreamy while it also manages to hide a lot of nostalgia within the chords. The smell of mint and ocean together inspired chisun to write this song as it marks the beginning of a refreshing new journey after a rough goodbye.
"mint and ocean" is the first single from chisun's upcoming 2022 EP which is themed to be soundtrack-like. This song is a full reinvention of the singer-songwriter who has predominantly only been making electronic pop music. The song will also be accompanied by a chill travel lyric music video showing the beautiful sceneries of Koh Tao and Phuket, Thailand.
About chisun
Born in a small rural town in Northern Thailand, chisun (aka Chirapat Suninhong) was raised in a Christian school and spent a lot of his childhood around the piano, choir singing, and gospel music. He was immersed into a multicultural society, which affects the way he makes his musical tremendously as it feels like it's made in Asia but also very westernized simultaneously.
chisun's music has been described as "optimistic," "dreamy," and "musical-like" despite it being primarily electronic-based. He writes all of his releases by himself and aspires to create music that not only embraces people's souls but also takes them on a journey to explore ambiguities in feelings.
In 2021, his bedroom-recorded EP wild and nightly has gained over 120,000 streams on Spotify and made its way into the Spotify Editorial's New Music Friday playlists all over Asia including New Music Friday Indonesia, New Music Friday Philippines, and New Music Friday Korea. He then signed a songwriter's agreement/publishing with Warner Chappell Music in 2022.