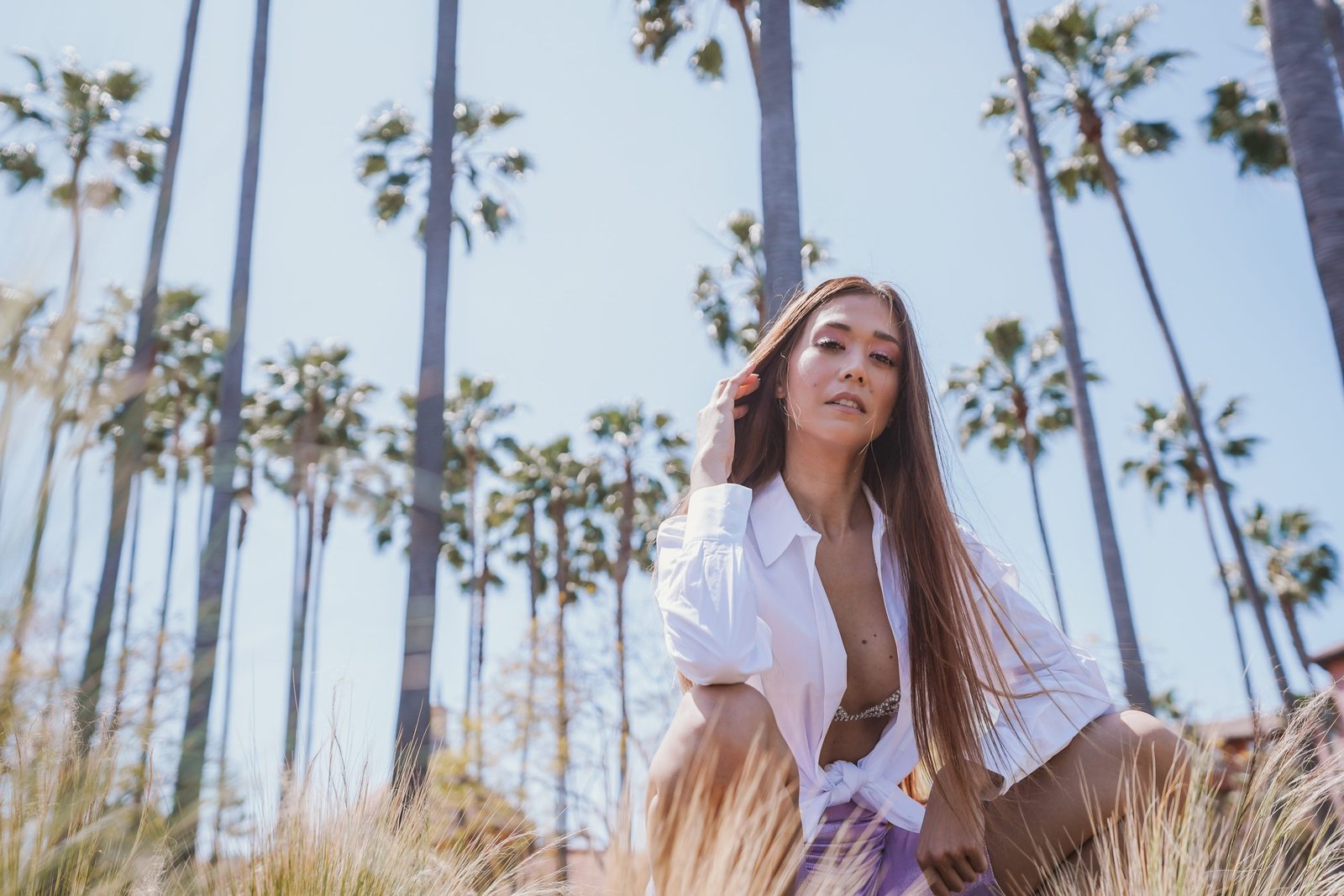 Filipina-American Pop Artist Lisa Danaë Shares Her Story of Musical Growth and Empowerment
Lisa Danaë is a California native, Filipino-American, Recording Academy member that uses music as a platform to narrate her story of growth and empowerment.
Her music is a combination of powerful pop hooks and heartfelt lyrics that draws inspiration from her past and how she intends to conquer her future.
Lisa's mission is to empower others with the powerful message of vulnerability. She leaves no topic or genre behind, from groovy, electro-pop singles with infectious melodies to dark, cinematic pop anthems with strong hooks to haunting ballads with intimate vocals. There will be something for everyone in her music.
Lisa shares her upbringing, inspirations, and how embodying confidence propelled her creative and music career.
Tell us a little bit about you.
My name is Lisa Danaë and I'm a Filipina-American pop artist born and raised in Southern California. I exude cool and confident energy while sipping coffee filled with ice. I also host a podcast called Sound Scrub where I dissect the writing, production, and recording process of a song with the artist and producer.
Where is home?
I'm originally from southern Orange County, CA, but moved to Los Angeles six years ago.
Where is your artistic home? What city, neighborhood or country helped inspire and inform your art?
Almost all of Southern California has inspired me. Between the easy-breezy, laid-back beach towns to the constant hustle and busy streets of the cities, each area gives you different energies that inspire you depending on where you're at in life.
What was the last thing that inspired you?
The last thing that inspired me was a dream. It was extremely vivid and I remember everything. I wanted to continue to sleep just to see how the dream would end. When I woke up, I immediately wrote down the whole dream on my phone and all of the details, so that I could go back and look up meanings of certain things.
What was the defining moment you realized you wanted to do music?
I always knew that I wanted to sing and entertain. When I was young, I would line up my stuffed animals in front of the TV and stand on the couch to perform to them. But,
I remember one day, I turned on the Disney channel, and they were premiering the music video for "Reflection" by Christina Aguilera. In the middle of watching it, I turned to my parents and said, "I want to be like her."
Has music always been your career plan?
Yes. I had other interests like modeling, painting, figure skating, and more, but I ultimately wanted to perform.
The Fox Magazine is all about inspiration, what/who inspires you the most?
Definitely my parents. They both have different stories, but similar general upbringings. They both grew up very poor and with lots of siblings. My grandparents on both sides were hard workers and sacrificed a lot for their children, so that work ethic was instilled in my parents which they passed on to me. They've both been through a lot individually and all of us together as a family. Just like their parents did for them, they sacrificed a lot for me and my happiness.
How much has your style changed since you started doing music?
My style has changed a lot. I've always been into fashion, thanks to my mom, and my hairstyles have changed a lot as well. I am very drawn to the 70s, 90s, and early 2000s, and I'm always down to experiment with trends and what's coming up, but ultimately, fashion is about confidence. Whatever style it is, I can tell when I want to own it and when I am just not feeling it regardless of if it's "in" or not.
What's the best part of being a musician?
Being able to express yourself in many different ways and having artistic freedom.
How do you feel artists stay relevant locally, nationally, or even globally?
Social media helps a lot because you can connect with fans around the world and come up with unique ways to market your music.
What medium or instrument is your favorite to work with and why?
I love playing the piano. I started playing when I was 7, so it's home base for me and easy to navigate.
What sets you apart from other artists?
My openness. I've been through a lot, I've seen a lot, and it doesn't scare me when I share everything. It also helps me when I'm able to be open and honest because I dwell a lot, so music is a safe space where I don't feel like I'm being judged.
As an emerging artist today, what would you say are some of the challenges you face?
I think finding yourself is the most challenging thing not only as an artist, but as a human being. The more I became comfortable in my own skin, the more I grew as an artist. It can also be challenging because you end up realizing you may need to let go of people that are no longer serving you and your purpose.
Music is all about expression, what do you like expressing in your work?
My music is very personal and tends to be about emotions that I'm too afraid to say out loud, so no subject is off-limits. Lately, it's been a lot of confidence and self-love, but I've expressed loss, grieving, change, hope, and more.
Name a few artists you would love to do a song with and why?
Post Malone, because I think he's really creative and appreciates his love for mixing dark sounds and trap like myself. Doja Cat, because I've loved watching her grow into this empowering superstar and I think our chill demeanor and sense of humor are compatible.
What's something people would be surprised to learn about you?
My first music industry job was as a merch girl for bands. I toured all over the US and Canada and loved that I was able to experience the life of touring, being behind the scenes, and learning how everything works. It helped me realize how much I wanted to be an artist and tour the world.
What's your best advice for aspiring musicians?
Don't let anyone dim your light. Find your voice, stand up for what you believe in, and trust your gut.
---
Connect with Lisa Danaë!