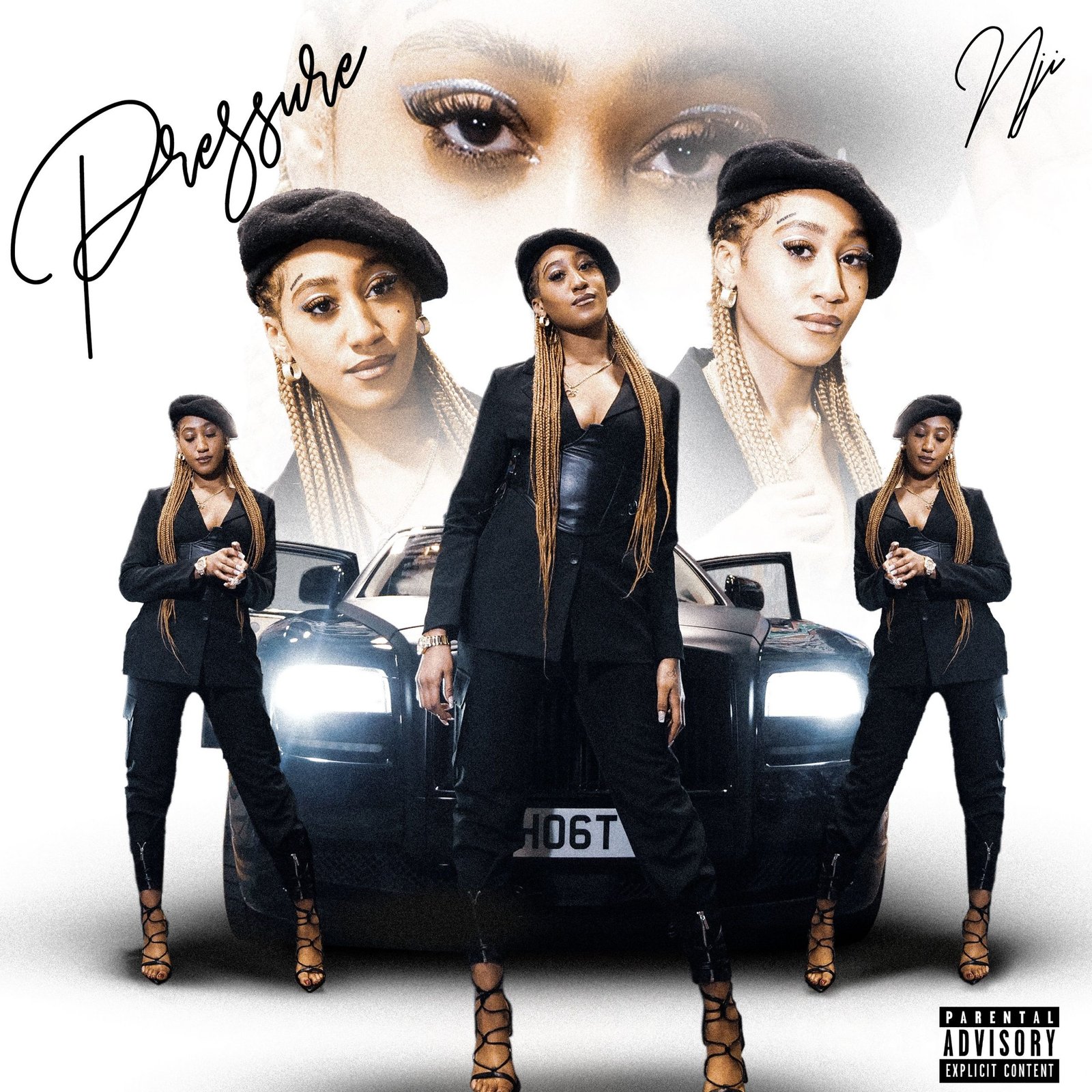 Nji Demonstrates Her Versatility As A Lyrical Queen With New Release: Pressure
In an industry where musicians grapple for a similar sound, London-based artist Nji breathes a fresh new life into her music!
Releasing "Pressure," as her latest single, the track is a masterclass in her lyrical ability and showcases exactly why Nji is set to have a very exciting year.
Nji is the queen of versatility as she fluidly moves between crafting high energy, fiery tracks before effortlessly gliding over laidback, soul-stirring, heart-led rap ballads. "Pressure" leans on the latter as Nji delivers an insightful rap anthem filled to the brim with deep lyrical content.
Teaming up with SpiiceyBeats for the production, they find the perfect canvas for Nji to showcase her skills. With undertones of Afrobeat percussion, an infectious melody, and spacy synths all wrapped together with soulful vocal chops and adlibs, they manage to blend the different elements to create a masterpiece.
The London-based artist clearly takes pride in her technical penmanship, delivering an avalanche of metaphors, similes, and wordplay, as well as displaying a real knowledge of the fundamental pillars of rap. This track demonstrates the hard work and pressure you feel whilst trying to achieve perfection, speaking on this topic Nji tells us, "No heat. No pressure. No diamonds!"
Taking influence from her Nigerian heritage, Nji has also grown up on hip-hop and afrobeats. The multitude of influence and inspiration is starkly apparent in her work as she blends sound, style, and culture intricately into the work she produces. Working tirelessly since the age of 14, performing anywhere she could to showcase her talent, her hard work has already started to pay dividends, awarding her with performances across different platforms including Tim WestwoodTV, Pulse88 FM, Reprezent Radio, and many more.
With a striking and intriguing stage presence, tasteful sense of fashion, creative direction, and writing, Nji is a star shining in every direction and with the brand new single "Pressure." she shows her cloth is cut differently from the rest.