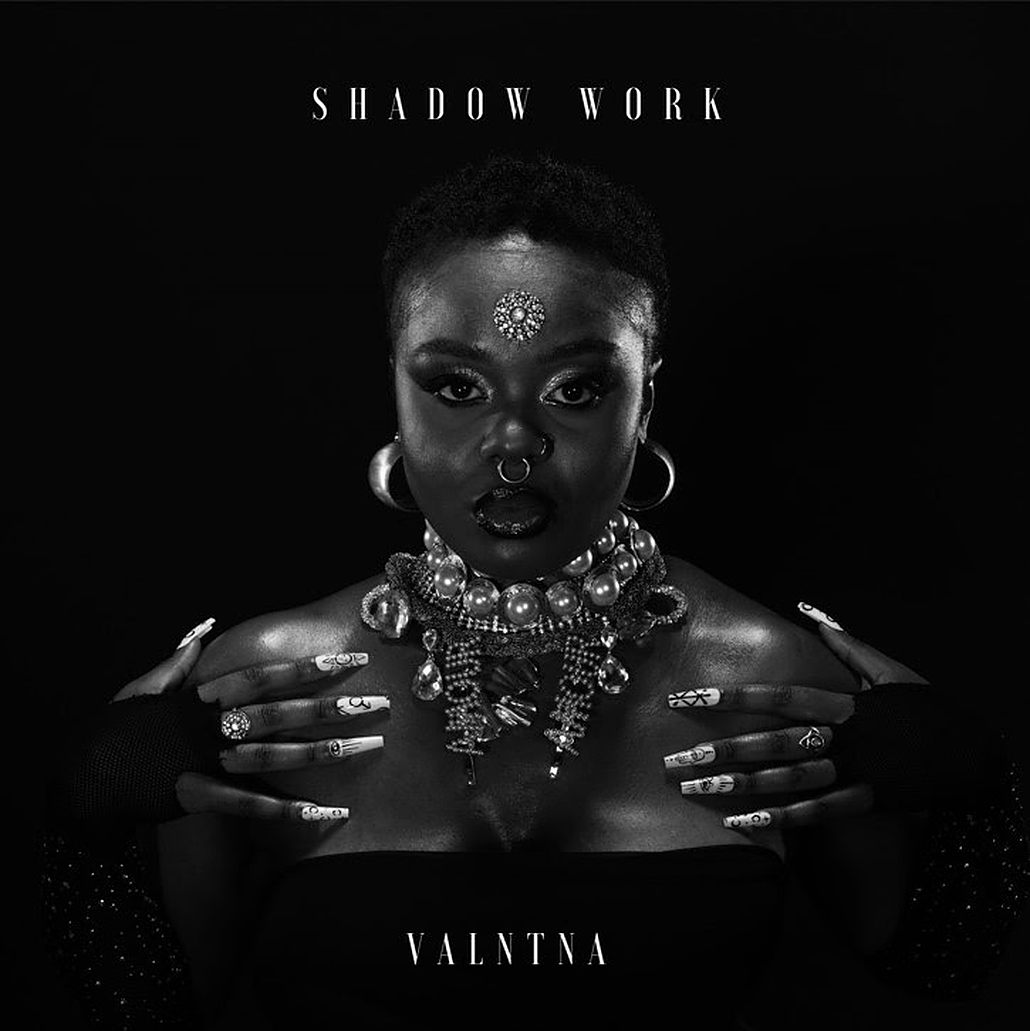 Valntna, The South London Soul Singing Extraordinaire Returns With Powerful New EP: Shadow Work
Valntna has been captivating the music scene since her breath-taking debut in 2018, renowned for her one-of-a-kind, compelling vocal tone, her unique rock and goth styling, and her charismatic stage presence.
She's now ready to release her next ensemble of musical greatness via her latest EP 'Shadow Work', executively produced and co-written by Pink Mayne.
'Shadow Work' consists of 6 heartfelt ballads, with this project the South London singer decided to strip everything back and wear her heart on her sleeve. Leaning on her passion for 90's R&B and soul music, she uses her knowledge to create unparalleled soulful harmonies and heart-warming melodic hooks.
While taking influence from timeless musicians such as Aaliyah, Mary J Blige, Lauryn Hill and many more, Valntna has managed to construct her unique, standout sound blending elements of R&B, Trapsoul, Neosoul and Pop. The first track on the project 'Adrenaline Rush' see's the soulful singer working with guitarist 'William Bui', as she bares her soul over the smooth acoustic chords, we get a demonstration of her powerful vocal range.
The next track 'CCW', also played by 'William Bui', speaks of a very relatable message of dealing with people who are confidentially constantly wrong, her use of sultry, smooth harmonies really drives the message of the song. 'No Face, No Case' continues the stripped back, acoustic feeling of the project, courtesy of Titus Maz; giving us another showcase of her vocal skills and deep musical content.
In the track 'Notice Me' Valntna gives us an insight into her love life, with the use of addictive melodies, deep bass lines (Immanuel Simeline) and unrivalled harmonies she is able to clearly paint the picture. 'Vivid Dreams' has a backing track that is reminiscent of the 90's R&B style, she delivers dynamic vocals and then has a unique musical breakdown at the end, setting this track apart from the others.
The final track 'Camouflage' has beautiful vocal riffs, topped with an unforgettable chorus and a soothing background track, yet again proving the unique talent of the South London singer Valntna has been consistently building up her reputation within the music industry, with previous releases being picked up by notable platforms including BBC 1Xtra, Pulse88, Represent Radio as well as inclusion in Spotify's exclusive editorial playlists.
All of this has put her in a perfect position to deliver her next EP, speaking on this project Valntna tells us
"Shadow Work is about facing your trauma's & uncovering the parts of yourself that you've repressed, disowned & rejected. The Process of exploring your inner Darkness , diving deep into the subconscious, and allowing yourself to truly feel & face life in the understanding that with light comes darkness."

"Shadow work allows you fully show up as your true self, you no longer fear the shadows that reside around the corner of your own decision."
As she gets ready to take the R&B scene by storm, Valntna is quickly becoming a name you won't forget anytime soon!