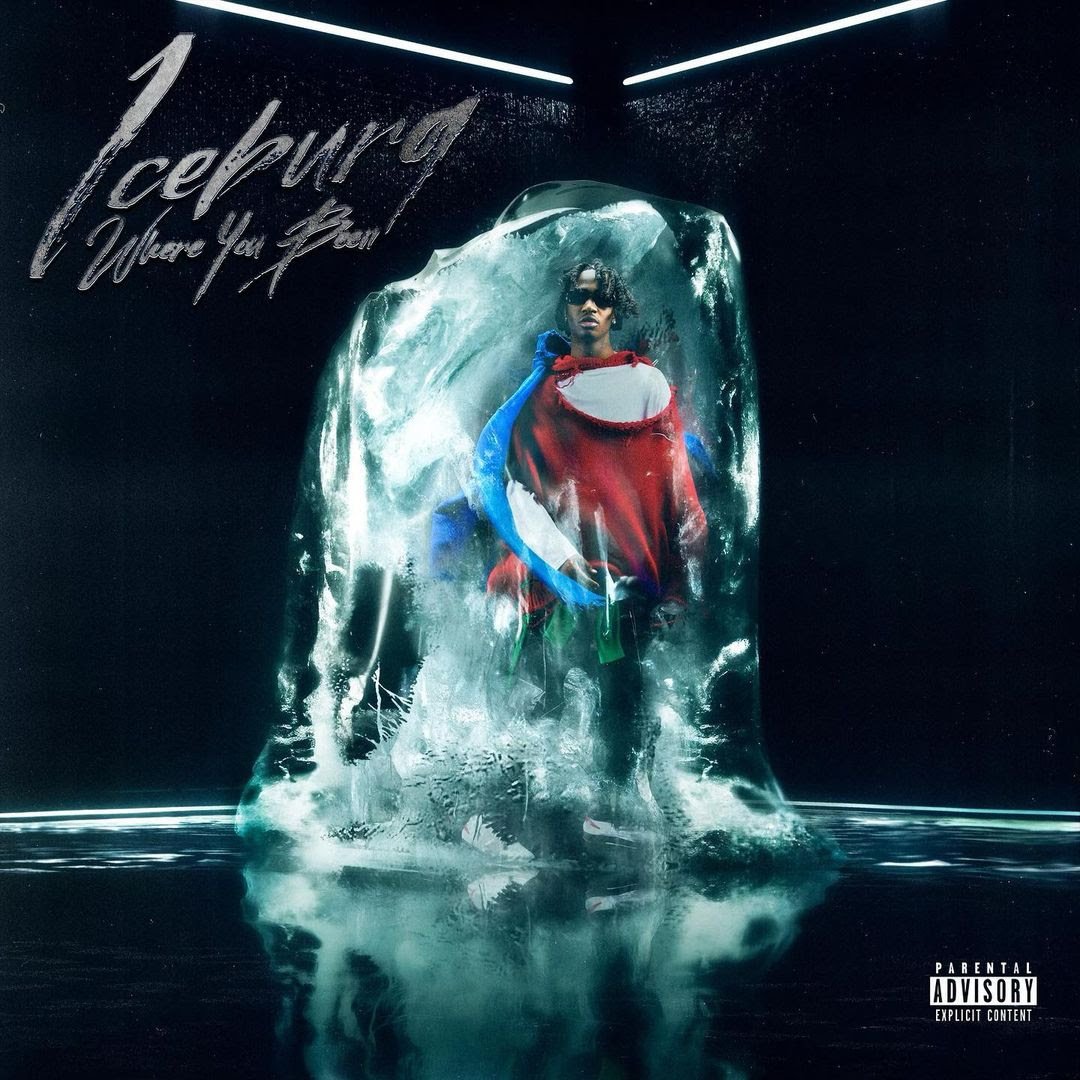 ATL Stunna Yung Mal Announces New Mixtape: Iceburg, Where You Been?
Yung Mal announces his new mixtape since 2021: "Iceburg, Where You Been?" Spanning 13 tracks, the mixtape shows a different side of the Ice Cold ATLien.
With an inimitable flow and hustle-hard mentality, there's no stopping Yung Mal from speaking his truth. Returning to the scene with aplomb, the East Atlanta rapper announces Iceburg, Where You Been?, his next mixtape.
Over the tape's 13 tracks, Mal does his best to answer the titular question, chronicling the victories and losses that accompanied his rise from public housing to prominence. Though he can still flex like few others can, he spends much of the album looking inward, reflecting on his brothers lost to the legal system or the streets and resolving to  better himself for the benefit of his family and his neighborhood: "I'm a young n****, but I'm an OG," he spits on album highlight "No Stylist." Mal unveils a variety of flows, alternating his signature syllable-rich tumbling delivery with languid auto-tune, clipped flows, or patter inspired by the legendary Bankroll Fresh on "Bankroll Flow." With production from trap sound architects like TM-88, Cashmoney AP, Go Grizzly, DY of 808 Mafia, and more, Yung Mal's mixtape Iceburg Where You Been? arrives.
The upcoming Iceburg, Where You Been? is Mal's triumphant return from a turbulent two years. He started his comeback last summer with the release of "Right Back Out," a furious First Day Out statement that earned praise from the likes of Offset and Swae Lee, who posted videos with the snippet, and notable names like Young Scooter, The Honorable C-Note, and DY from 808 Mafia who showed love in the Instagram comment section. The love that the rap world showed Yung Mal upon the release of "Right Back Out" is a testament to his stature in the Southern scene, the product of years making street hits on his own and as part of a duo with his frequent partner Lil Quill, and collaborating with the likes of G Herbo, Pooh Shiesty, BIG30, and more.
Now firmly back in the game, Yung Mal is determined to prove he's one of the hottest in the trap capital. Stay tuned for the mixtape, coming this week.
Instagram | Twitter | Facebook | Spotify | YouTube | Soundcloud