Is Your Business Ready For The IoT Revolution?
The Internet of Things (IoT) now has a market of its own.
In 2018, the value of the IoT market was estimated at $164 billion and is still increasing every year. It's not a surprise that most companies would want to integrate a revolutionary idea into their own system.  However, to capitalize on such a great tech trend, you must execute it correctly, which can only be done if your business is well prepared for this new revolution.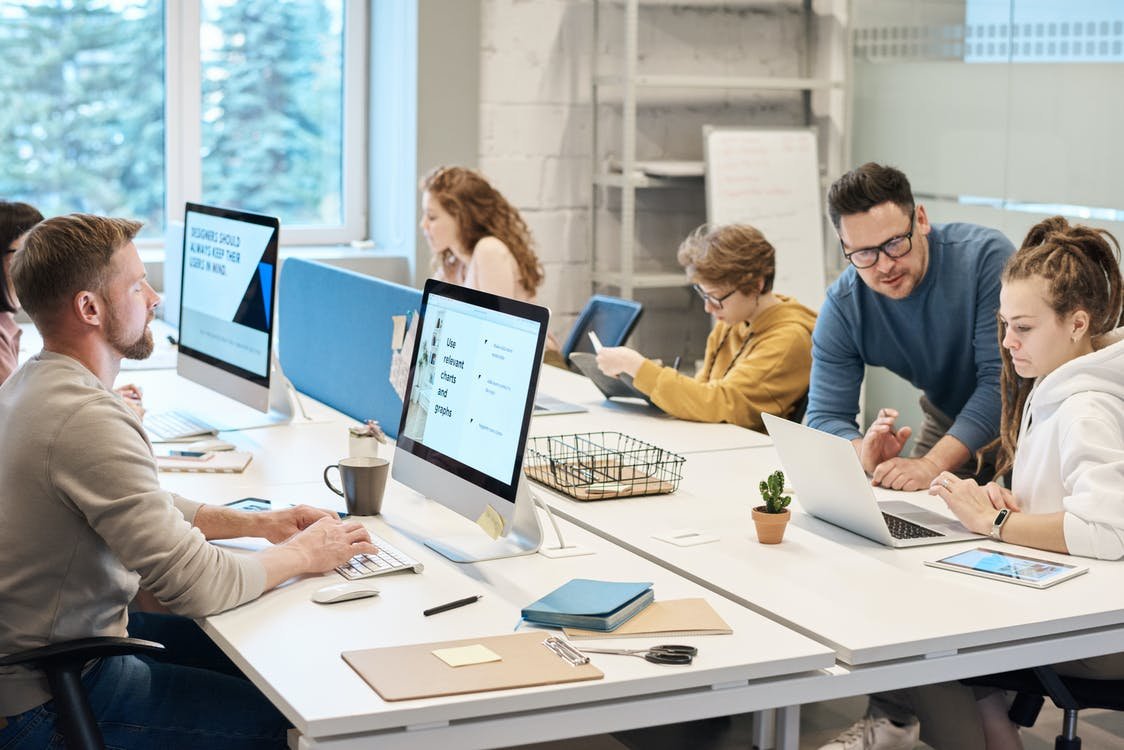 To know more about this, here are some tips to help you out.
Reconsider Your Business Strategy
If you're serious about implementing IoT in your company, you might need to do some alterations in your business strategy in order to get the full advantages of this tech trend. An overarching business strategy that covers everything that you're trying to achieve and integrates IoT can help you achieve these goals.
For instance, if one of your goals is to improve your strategic output, you'd better consider some IoT gadgets, like smart sensors, smart manufacturing equipment, and monitor machine performance to manage maintenance issues right away. You can also use predictive maintenance, which has often helped companies that use IoT tech.
Data Storage and Analysis
Another thing that you'll need to prepare for is the humongous amount of data you'll have to process. Naturally, IoT comes with a large data load that will need a computer that has enough power to store it, and you'll also need to effectively analyze this data to make sense of it. The IoT specialists over at IoT hardware solutions explain that there are a couple of methods to help you with IoT data analysis.
For example, you can use Microsoft Azure Stream Analytics, or you can find IoT services that offer exceptional analytical tools that can be tailored to your needs. You must also keep in mind that you'll have to share this data with a number of people. For instance, if you want to enhance manufacturing outputs, you'll probably have to consider who should have access to this data within your company.
Security Improvements
Although the IoT revolution is offering smart tech solutions to most companies' problems, they can still have their weaknesses, like security, for example. To ensure that your business is ready for IoT technology, you'll need to cover your company in this regard. IoT has been drawing a large number of hackers for a while now. Therefore, you'll need to think of innovative methods to secure your IoT data to ward off any future security breaches.
If you can't establish security for the magnitude of data you're about to store, don't hesitate to outsource cybersecurity in your company. There is a large number of cybersecurity services that have experience related to IoT security breaches, so make sure to hire one of them.
Analytics Platform
As mentioned earlier, IoT data cannot be used in its raw form and, therefore, must be thoroughly analyzed. This is where analytics tools come in. With these tools, you should be able to make sense of your data and help identify any area where your company might be short-staffed.
By testing this platform, you'll be able to tell whether or not you need a specialized data analyst, increase the resources of your IT department, or expand your IT team to employ people with new skills to handle this new type of data. In any case, you must make sure that your analytics tool works perfectly for your business and that it's covered by your budget.
Smart Products
Once you see to it that the previous steps are implemented, integrating smart tools into your company will be an easy endeavor. For example, you'll be able to automate your office maintenance with a range of smart appliances or accessories, such as smart locks or lightbulbs. You will also be able to invest in tools like smart RFID tags on items, so you can facilitate inventory tracking and ordering. Using commercial IoT products, like Amazon Echo devices or any other equivalents can prove useful both for you and your employees. For example, mundane tasks such as scheduling a meeting will be done in a second, so you won't have to go through the trouble of doing them manually.
There are different methods with which you can stay up to date with various tech advancements, and integrating IoT tools and data is the first step to achieve that.
Considering that the Internet of Things is evolving at such a rapid pace, any business owner should expect their company to make leaps and bounds in terms of productivity once IoT is integrated into their system. Thus, if you want to know whether or not your business is ready for the IoT revolution, you can make a checklist of the points mentioned here.