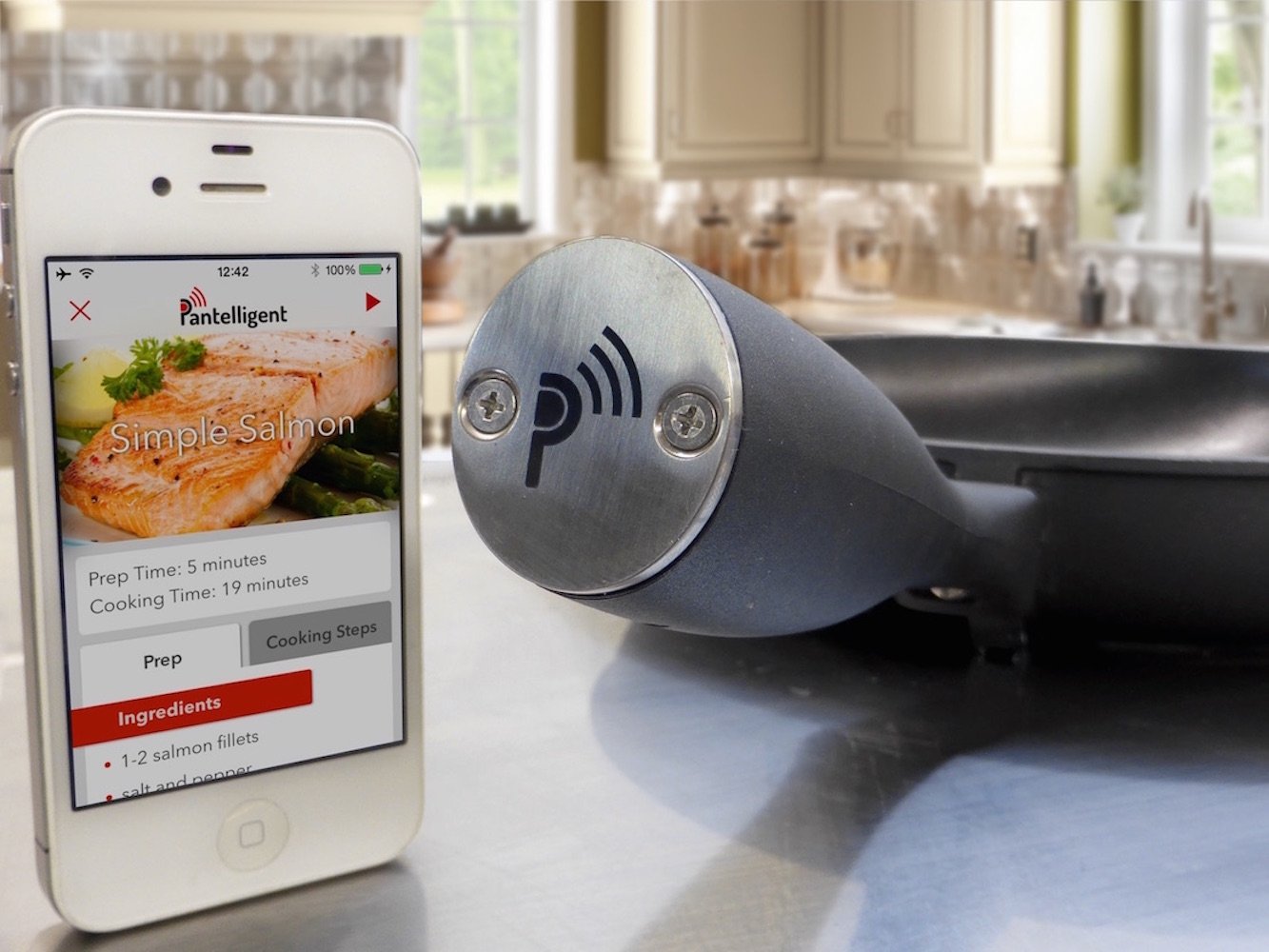 Have a Handsfree Cooking-Spree with Pantelligent
We've all cooked an unfamiliar dish, chances are you've asked yourself one or more questions about the dish or had to google it, right?
Pantelligent aims to answer them all. Once you select a recipe from its smartphone app, the pan uses Bluetooth and a special heat sensor to offer real-time instructions on your screen, so now you'll know exactly when to flip a steak. Either way, dinner is a snap because you cook better when you control the temperature. The app works on most iPhones, iPads and Android phones and tablets.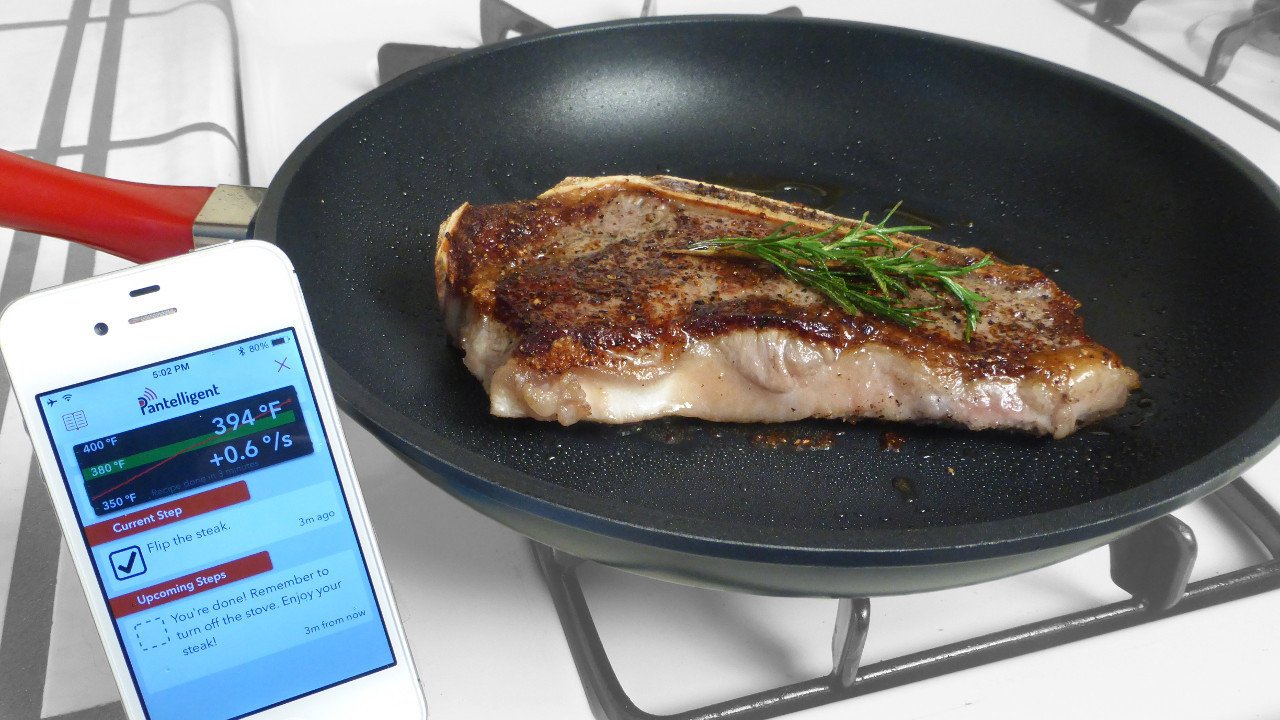 Pantelligent also works on all gas and electric stovetops, which represent more than 95% of households in the US, although it is not compatible with induction stovetops. The batteries and electronics in the handle are waterproof and stay at room temperature during stovetop cooking.
The best part is that Pantelligent's app asks you to adjust the heat up or down as needed for cooking perfection. If you need to connect optional third-party accessories, the autopilot will control a compatible heat source automatically!