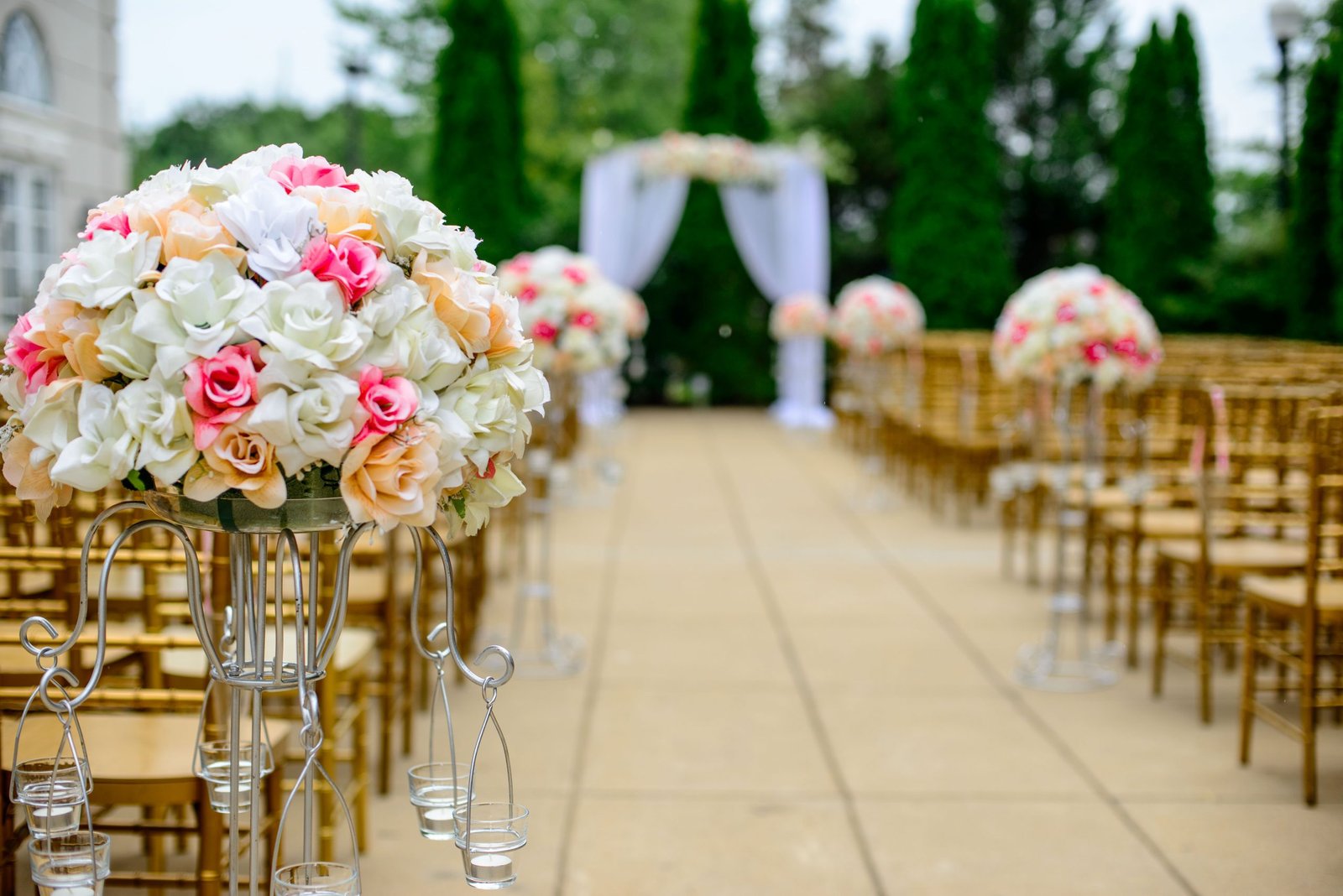 2022's Best Places To Get Married
To help couples find the most wedding-friendly destinations, WalletHub compared more than 180 of the biggest U.S. cities across 28 key indicators of cost-effectiveness, convenience, and enjoyment. The data set ranges from average wedding cost to venues and event spaces per capita to wedding vendors.
Best Places to Get Married in the U.S.
1. Orlando, FL
2. Las Vegas, NV
3. Miami, FL
4. Knoxville, TN
5. Tulsa, OK
6. El Paso, TX
7. Tampa, FL
8. Laredo, TX
9. Atlanta, GA
10. Charleston, WV
11. Tucson, AZ
12. Boise, ID
13. Albuquerque, NM
14. Las Cruces, NM
15. Fort Lauderdale, FL
16. Rapid City, SD
17. Fayetteville, NC
18. Houston, TX
19. Chattanooga, TN
20. Oklahoma City, OK
Brownsville, Texas, has the lowest average wedding cost, $13,071, which is 2.6 times lower than in Bridgeport, Connecticut, the city with the highest at $34,241.
Washington has the most event planners per capita, 91, which is 13 times more than in Baton Rouge, Louisiana, the city with the fewest at 7.
San Francisco has the most musicians per capita, 20, which is 76.9 times more than in Wichita, Kansas, the city with the fewest at 0.26.
View the full report and your city's rank HERE.
Expert Commentary
What factors should couples consider when setting a budget for their wedding?
"In my premarital counseling practice, I tell couples to determine what they can afford for their wedding without sacrificing their future. In other words, do not mortgage your future to splurge on your wedding. No research indicates an expensive wedding leads to a happy long-term marriage. In fact, the opposite seems to be true. Know what you can afford, set priorities, and keep to your budget."
Bill Walkup – Assistant Professor, Southwest Baptist University
"Couples need to have realistic and honest conversations about the type of wedding they want and can afford. As appropriate, they also need to talk with parents or others who will also be involved with planning and paying for the wedding. Many potential costs are surrounding the event. Major ones can include the dress for the bride as well as apparel for the groom and the attendants, the reception location and food, the photographer, flowers, wedding rings, and the honeymoon. Additionally, there may be travel and lodging for some of the guests. It is important to have a full picture and plan for the day and a detailed timeline for when each of these expenses will be incurred. Always consider who will be paying for these expenses and carefully consider and discuss the expectations from the source."
Paula Tripp, Ph.D – Teaching Professor, Oklahoma State University in collaboration with Sissy R. Osteen, Ph.D, CFP® – Associate Professor, Oklahoma State University
How should a couple decide where to get married?
"This is a discussion point where emotions and reasoning will undoubtedly both be present. Sometimes, the couple will choose a spot where they share a meaningful experience. Other times, the location is determined based upon where most of the relatives live. Another common option is to get married in the area where the bride and/or groom is from. Before the final decision is made, the couple should investigate to determine if the products and services they want to be included in the wedding and reception are available in that locale or can be obtained elsewhere while also staying under budget. Making the location convenient to as many attendants and probable guests as possible will cut costs for guests and family. Make sure that adequate housing is within driving distance, as well."
Paula Tripp, Ph.D – Teaching Professor, Oklahoma State University in collaboration with Sissy R. Osteen, Ph.D, CFP® – Associate Professor, Oklahoma State University
"If they want their hometown friends and families to attend, it should be there. Destination weddings look great on Instagram but are often a financial burden on the guests. So think about who you are inviting and what makes sense."
Bahira Trask, Ph.D. – Professor, University of Delaware
Weddings can often be an economic boost to local businesses. What measures can local authorities undertake in order to stimulate weddings in their respective communities?
"[Local authorities should] encourage wedding-related services (catering, florists, etc.) to locate in their jurisdictions so they are seen as wedding-planning friendly; use social media to advertise the advantages of their location; perhaps even set a special tax rate for wedding-related service (might be hard to enforce)."
Naomi R. Cahn – Professor, University of Virginia
"They can promote some more 'unconventional' venues – museums, parks, large public spaces like meeting halls, etc. If they offered incentives, couples would be inclined to use a place they may not have considered previously."
Bahira Trask, Ph.D. – Professor, University of Delaware