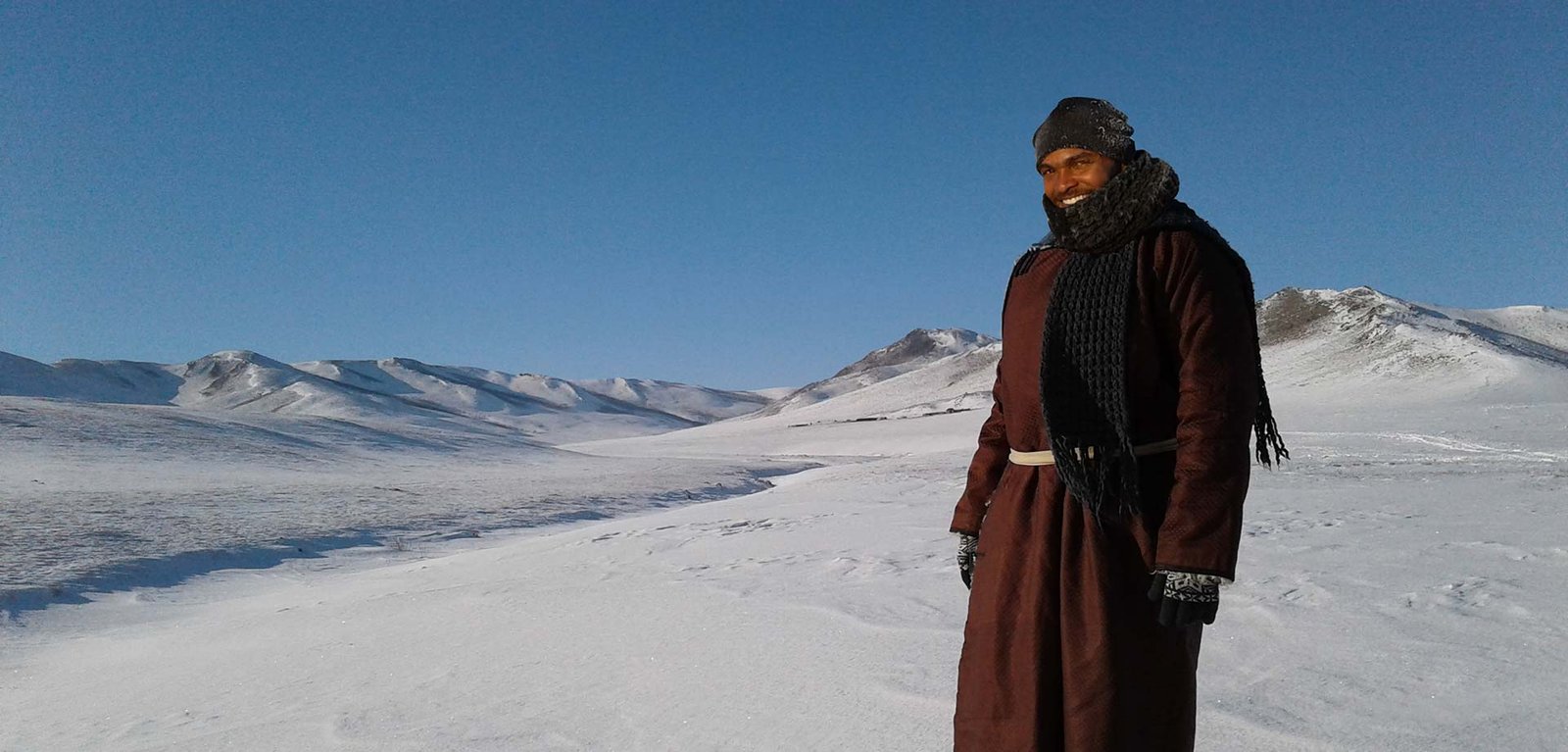 FLY BROTHER With Ernest White II Premieres On Public Television
Season One, comprising eight episodes, is available on Public Television Stations nationwide beginning in May 2020 (check local listings), and streams globally in the Fall of 2020.
In this time of great transition and uncertainty, the concept of global connectivity has never been so urgent and necessary. FLY BROTHER with Ernest White II is set to transform hearts and minds through friendship, cultural exchange, and impactful experiences.
Hosted by storyteller and explorer Ernest White II, FLY BROTHER with Ernest White II is a television travel docu-series centered on friendship and connection around the world. Season One of FLY BROTHER with Ernest White II follows Ernest as he visits his friends, both old and new, in eight exciting destinations: São Paulo, Tbilisi, Toronto, Northern Namibia, Stockholm, Mumbai, Addis Ababa, and Tajikistan. In each locale, Ernest's friends bring him and the audience into their communities, show him what they love about the place, and they, in turn, show the audience that the whole world is our tribe. 
Over the course of each half-hour episode, Ernest gets to bring the audience on the journey with him and his diverse, vibrant group of friends as he dances 'samba' and eats fire, rides the rickshaws and meets a king, engaging as much with the people as with the place itself. At a time when the desire for human connection has never been stronger or more necessary, FLY BROTHER with Ernest White II brings viewers into a global community of their own.
"Humans need other humans. They—we—need to travel to each other, even when we can't travel to each other. FLY BROTHER is about bridging the physical and mental barriers that separate us and that, no matter what we look like or where we're from, we all want the same things in life: to be seen, empowered, and loved." … says Ernest White II, Executive Producer, and Host. 
"Northern California Public Media is delighted to partner with storyteller and explorer Ernest White II to bring his unique travel series to public television viewers nationwide. Ernest is the perfect series host, combining enthusiasm, curiosity and a warmth that jumps off the TV screen. The locations and local guides he has chosen for his debut series are diverse and worthy of viewers' attention. We look forward to a long co-production relationship with FLY BROTHER with Ernest White II." … says Stan Marvin, National Program Distribution, Northern California Public Media.
FLY BROTHER with Ernest White II is a production of Fly Reckless LLC in association with Rio de Janeiro-based Do Rio Filmes. The series executive producers are Ernest White II, Denise W. Barreto, and Yvette McQueen, MD. The series co-executive producer is Olivia Balsinger. 
About Ernest White II 
Ernest White II is a storyteller, explorer, and transformational lifestyle designer who has circumnavigated the globe six times.
He is the executive producer and host of television travel docu-series FLY BROTHER with Ernest White II, host of the travel- and culture-focused Fly Brother Radio Show, and publisher of multicultural travel portal FlyBrother.net.
Ernest's travel writing has been featured in Time Out London, USA Today, Getaway, Skylife, Ebony, National Geographic Traveler's Brazil and Bradt's Tajikistan guidebooks, and at TravelChannel.com. He is also nonfiction editor at Panorama: The Journal of Intelligent Travel, and former assistant editor at Time Out São Paulo. Ernest has appeared on the Travel Channel television series Destination Showdown and Jamaica: Bared, as well as in the 2013 documentary film, Gringo Trails.