Chase Your Passion With Amber Flyawhey
Amber is wanderlust from a gem in the southeast called Kentucky.
Her passion for travel is honestly still fairly new. Growing up, Amber never really had the chance to really travel, or even go on vacations for that matter. She just never really had much of a chance, but still, even as a kid she had a passion for learning cultures. That passion will never die. Her goal is to just see the world, no matter how many countries!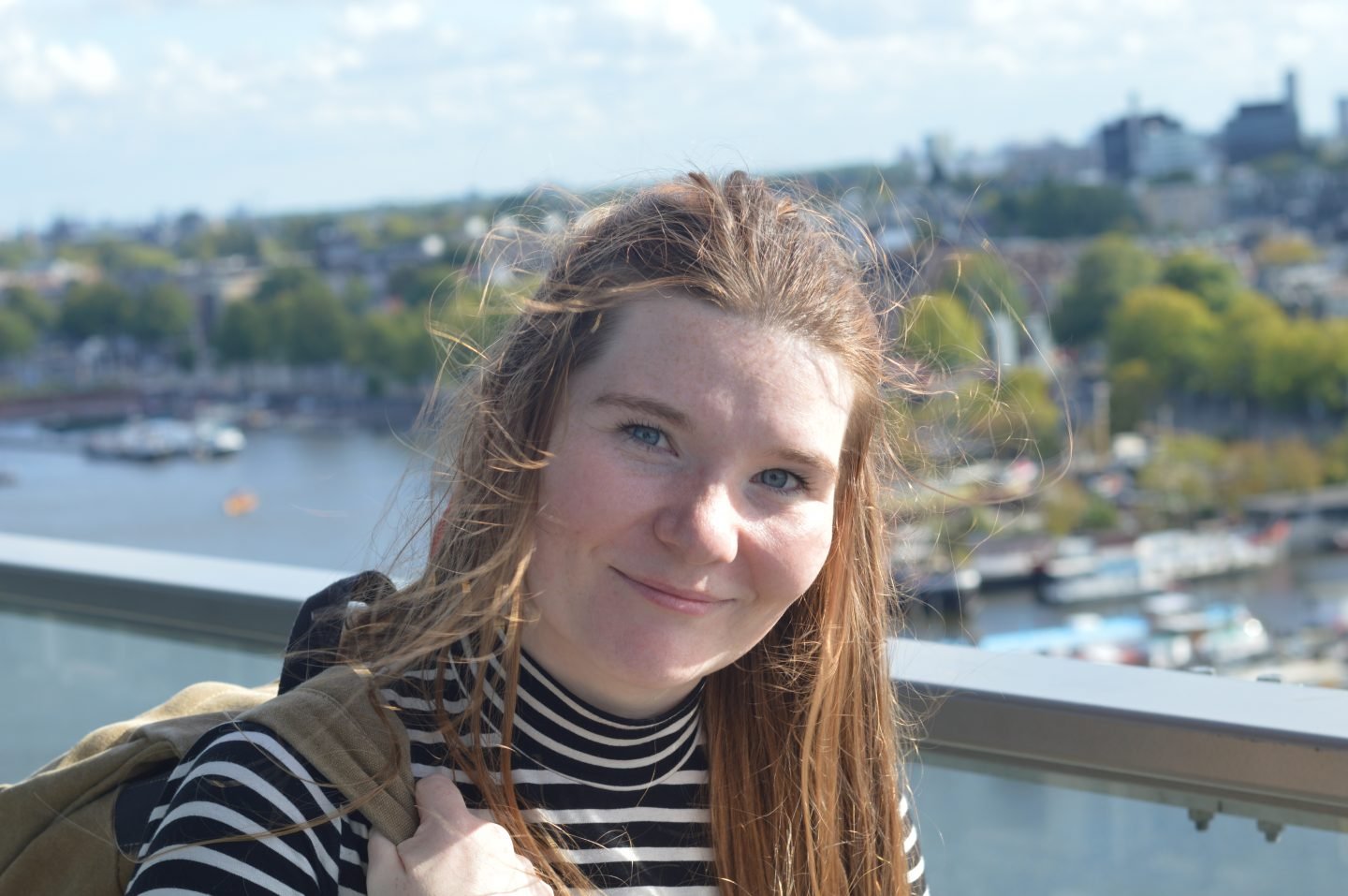 We interviewed with Amber about her best experiences a person could get would be through traveling, what enlightens her,  and domestic + international, travel.
What is one of the worst travel experiences that you have encountered?
I can say with confidence that I have never had a bad travel experience. I've had minor inconveniences while traveling such as a flat tire, a flight being delayed, and maybe some bad weather. Other than that, my experiences have always been wonderful. Though there was one time I was visiting Bremen, Germany and I managed to get food poisoning, while it did put a major damper on my day, I tried my upmost best to not let it ruin it.
Fortunately, I've never experienced what other travels experienced on their trips such as getting pickpocketed or missing their flight. I have been pretty lucky so far!
What part should travel play in our lives?
While this answer varies from person to person, I think travel should play a huge part. What I've learned about myself throughout the years was the willingness to keeping learning and the how to adapt to changes. Traveling Is a great way to have a fun vacation, but when you really step outside the boundaries and your comfort zone you learn about yourself and the world.
In my experience I've learned how to budget my money much better, becoming independent, patience, and the willingness to be social. I was always (and still am) a very shy person, but my social skills have drastically improved since my first ever trip.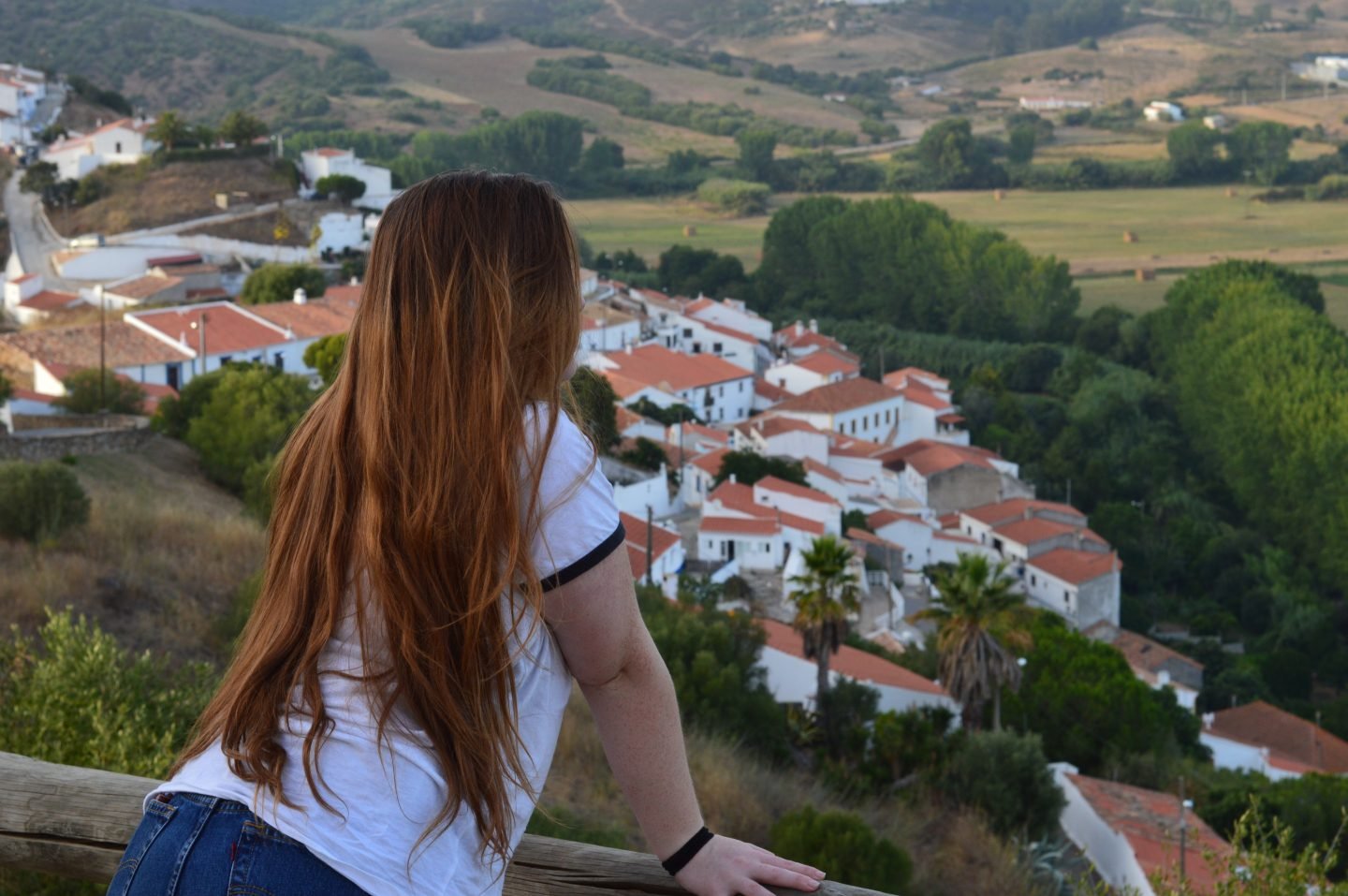 How do you determine where you travel, and do you research the places you visit before you immerse yourself in that place?
This may be a very silly answer, but I just determine my next destination from photos my friends share on their trips or their recommendations. I really enjoy talking to my friends about their experiences in a location and it's a great way to encourage me to visit. However, another factor would be the prices, I am a very frugal person both when I'm traveling and when I'm not traveling. I want to get as much as an experience as I can with my money, so If a city is known for being fairly expensive and I can't find ways from my research to visit there on a tight budget, than I'll push it off for another time.
When researching online "what to do", "where to eat", etc., I always take it with a grain of salt. While I enjoy reading travel blogs and articles, I don't want to be influenced by them too much and I want to pick my own route and itinerary for my trip. I'm certainly not dissing these types of post (I've even wrote a few) but as travelers we sometimes become a little too reliant on other people's suggestions on what to do or see rather than take our own path and just discover.
When you travel do you look more at the affordability or comfort?
This is something I am sometimes so conflicted about. When it comes to transportation you can bet that I'll stick to the affordable route, and even when it comes to food. But for accommodation, I do lean more towards comfort. I've had some negative experiences in hostels (haven't we all?) and Airbnbs that I now prefer a 4 or 5-star hotel. Why not a 3 star? Well, I've had some negative experiences from those as well. When I'm traveling, whether its long term or short term I heavily rely on good accommodation. I work and I'm still in school (online classes) so I need a steady internet connection, somewhere peaceful to get work done, and most importantly a good night's sleep to tackle on the next day.
Spending the extra money on comfort is definitely worth it for me, I would rather feel well rested and stress more over my budget than have a less stressful trip with little to no sleep. I probably sound crazy, don't I?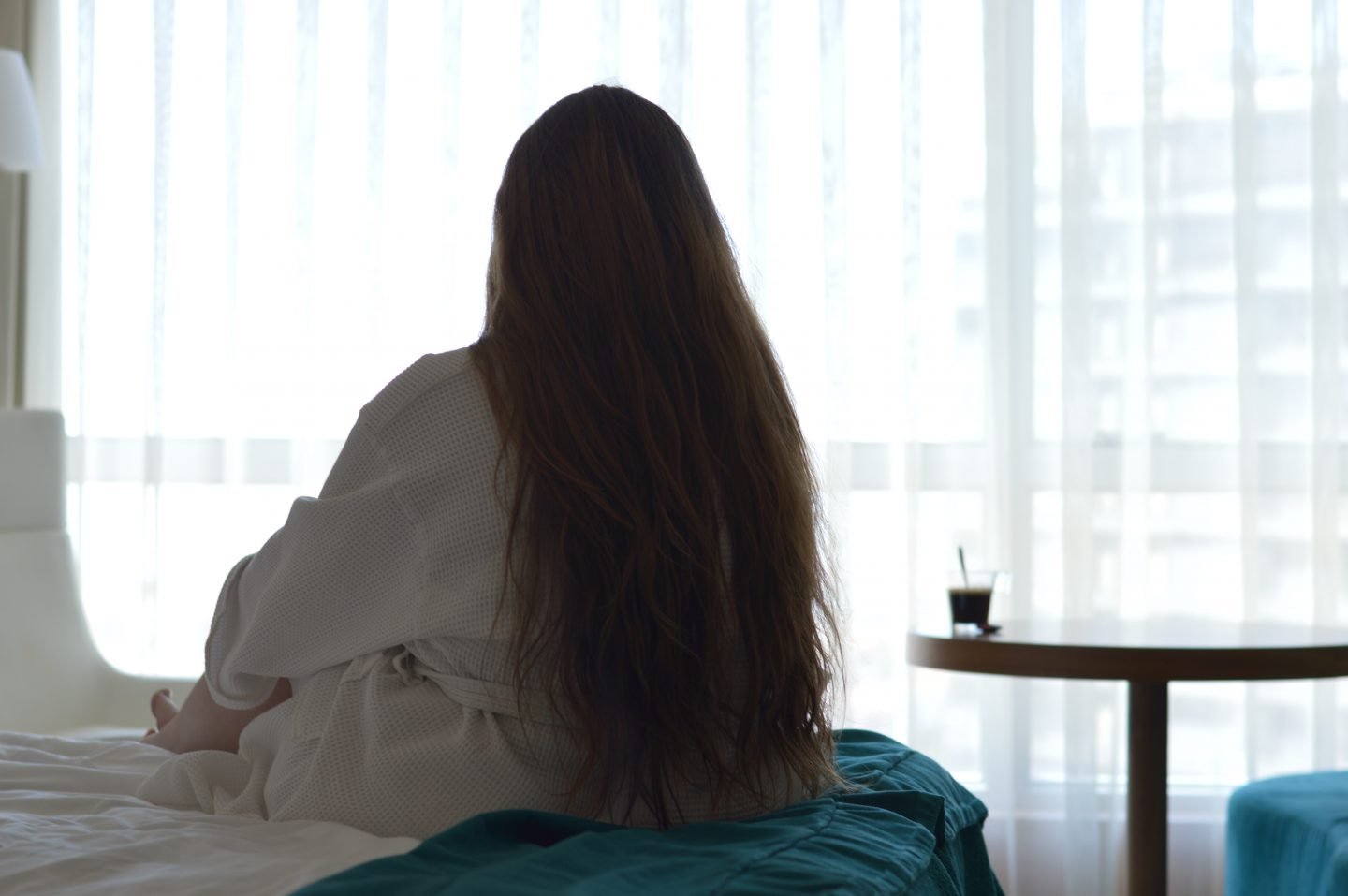 What do you enjoy or appreciate most about traveling?
My answer will probably be super bland, but it would be seeing something with my own eyes and not through pictures or videos. Growing up, my family never traveled. The closet thing to a vacation for us was going to my grandpa's farm that was two hours away. When I was a kid I would just sit in front of the TV and watch the Travel Channel for hours. I loved that, and I would love to check out travel guides at the local library. When someone told me, they went out of Kentucky or even out of the country my eyes would light up and I would ask so many questions about their experience.
As a child it was something that I always wanted to do but figured I would never be able to. Even as a teenager I figured I would just stay stuck in Kentucky. So, it always just amazes me thinking back to all the photos, all the destinations I could only dream of visiting, and now I can actually be there experiencing it all and seeing all of it with my own eyes.
Road trip or stayaction? Which is your favorite and why?
It would definitely be a staycation. My staycation is always in the Netherlands. I think with a staycation you really get to learn the culture you're being surrounded by, you learn things that no book or website will tell you about. Staying long term gives you the opportunity to meet people, make friends, and you pick up on learning the language better. While road trips are fun, you typically have a strict schedule so by the time you get to one of your destinations you can't enjoy it for very long and its already time to head out for the next destination. While for a staycation you can really take your time, get comfortable, and you still have the opportunity to travel more.
So here would be an example from me: my staycations are always in Groningen, The Netherlands. I know the city very well, I have friends there, I've been to surrounding areas (such as villages), I've really immersed myself in the culture. Since my staycation is there, this gives me the opportunity to visit other cities and towns within the Netherlands.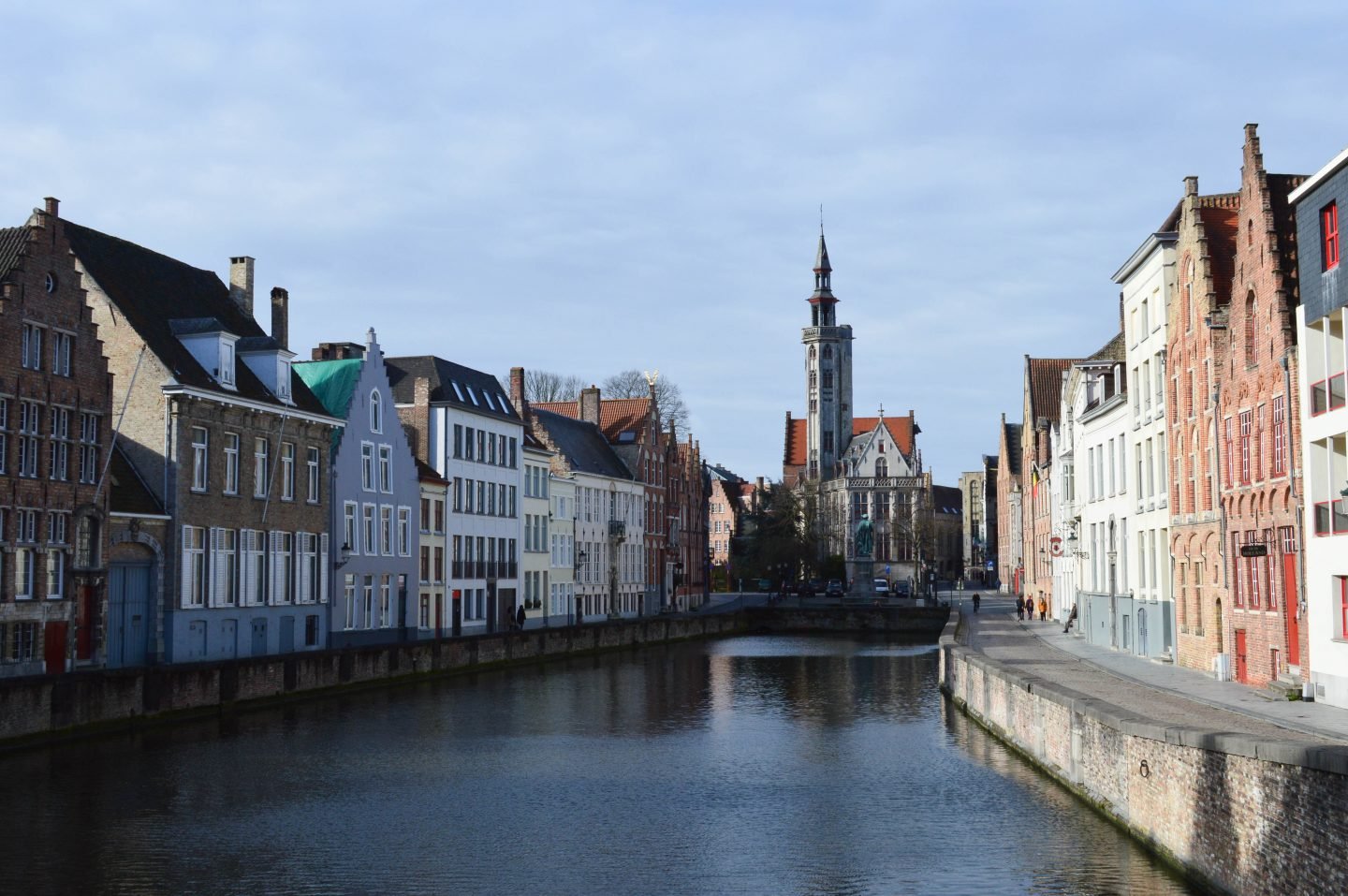 What are some of the travel necessities that everyone should have?
-Laundry Bag: After wearing the same things a few times, it's best to separate them from your clean clothes. I also suggest one for your shoes. These don't even have to be those specially made bags, just some bags to separate everything.
-Water bottle with a filter: Sometimes the water will have a funky taste when you're in a new location. This has helped me a lot (especially during my time in Spain and Portugal).
-DSLR Camera: Camera phones aren't so bad, and point and shoots aren't either. I used to use both of these before I bought my first ever DSLR. I have to say that it was a game changer. Even if you're not into travel photography but just want to capture the moment, a DSLR camera is still the best way to go. Also, make sure to get multiple SD cards and batteries.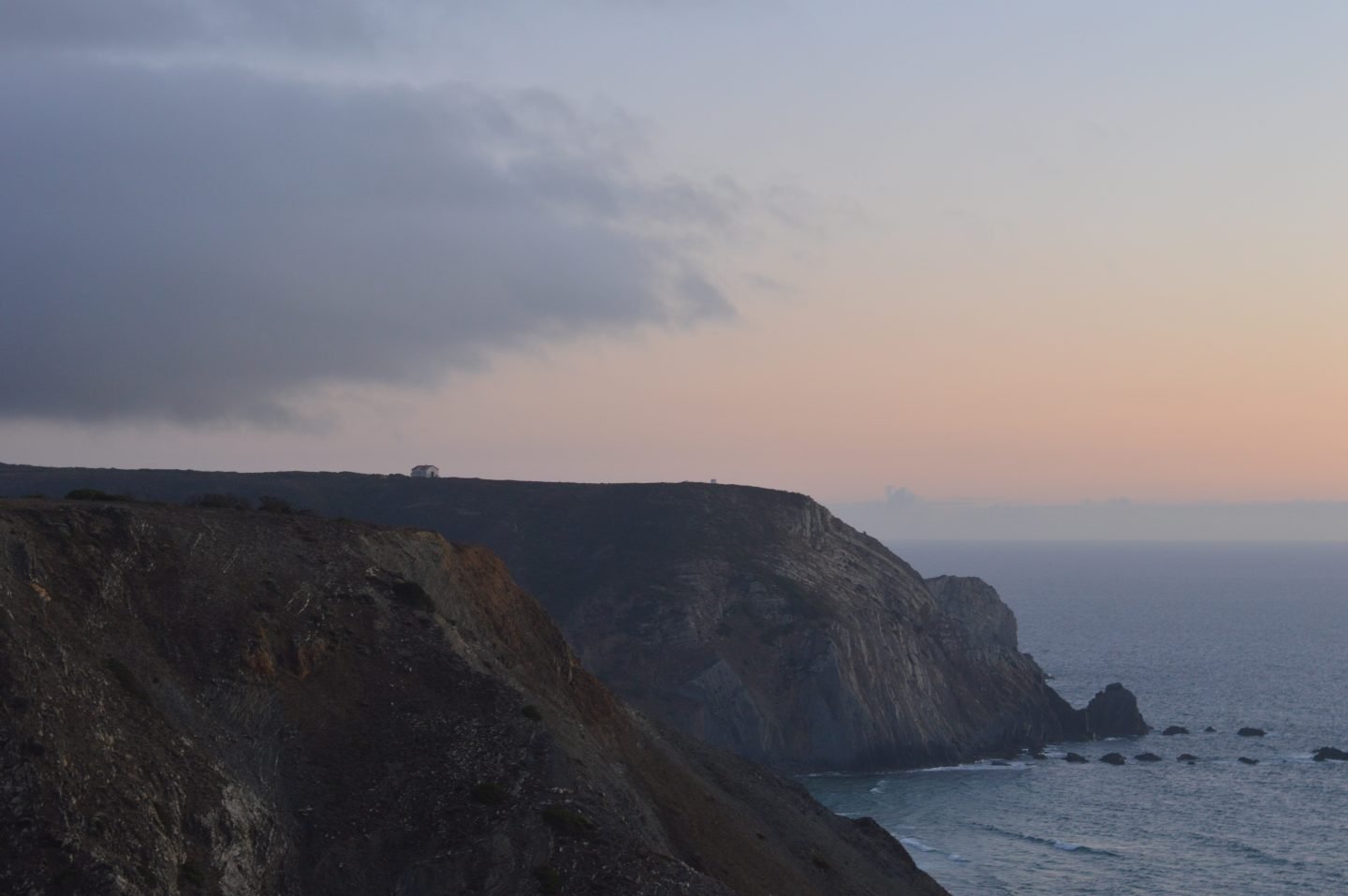 -Universal Plug Converter: I STRONGLY recommend getting more than one, get two or three if you can. You'll definitely be using this on a regular basis.
-VPN: Public Wi-Fi isn't the safest, and sometimes a website might be blocked in the country you're currently at. It's best to have one of these. Also, just a little tip; you can sometimes find big price changes on flights from using a VPN and setting your location somewhere else.
This one is little more specific to ladies:
-Get a menstrual cup! Tampons are sometimes impossible to find, and pads can be surprisingly expensive.
Do you think the role of a travel blogger will change or evolve as technology expands?
Technology is slowly expanding, becoming more affordable, and traveling has become more affordable as well. So, there are more opportunities for people who want to become travel bloggers to finally do it. I am all for anybody becoming a travel blogger. The industry is however slowly becoming oversaturated and this may make people go to greater lengths to stand out and be known. I guess my fear would be people putting themselves at harm or just flat out risking their lives to stand out. You're already seeing that right now and I am worried it will only rise.
What travel tips do you have to offer readers?
My first travel tip would be bringing extra underwear. You think you packed enough, but you haven't. Also, make sure to pack extra socks.
Try your best to learn the local language, even just some simple phrases like "thank you" and "hello" can go a long way. Of course, the locals aren't expecting you to be fluent but from my experience they really appreciate it when you make an effort to speak their language. Always try to go off the beaten path, while tourist spots are sometimes great, you're not really learning much about the culture and you're certainly not interacting much with locals that way either. Just try to go outside of the touristy spots and you might come across some hidden gems along the way.
My final two tips would be getting travel insurance and have 2 photocopies of each important travel document such as your passport.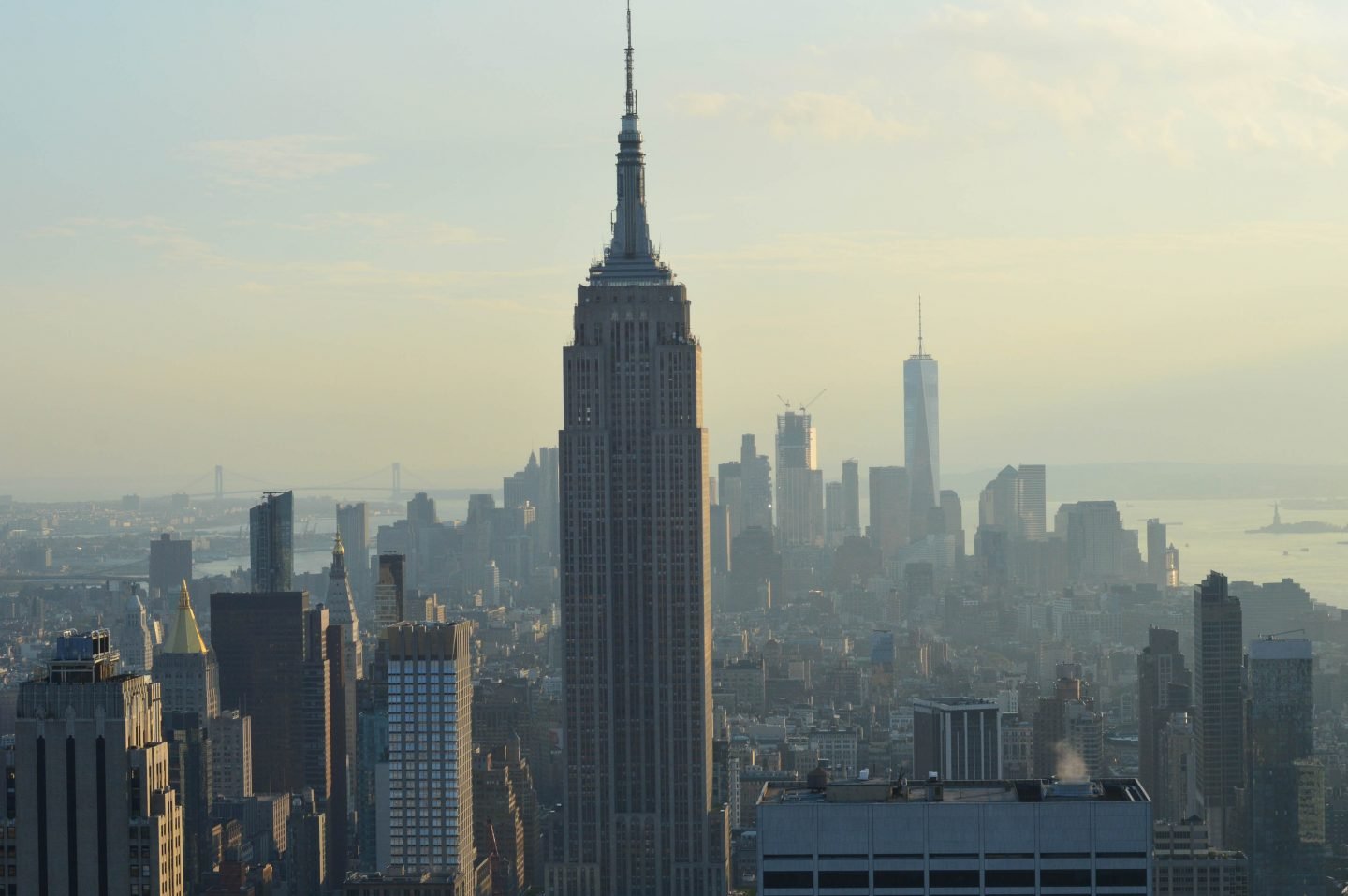 When did fitness become a huge part of your life?
So I have Crohn's Disease, there for a two and a half to three months I was really sick and I lost around 40 pounds. While it was unfortunate that I was sick, it was the first time I ever lost that much weight in my life. Once I felt better, I changed my diet around, I began exercising, and I began to love myself and feel confident. I lost 60 pounds from changing my life style to become healthy, so in total I lost 100 pounds.
I'm still working on myself, and I'll even admit that over the course of 4 years I gained 40 pounds and its something I'm on a journey to lose again. But in general, my goal is to continue to live a healthy life, make good choices for my body, and push my body because I know if I can push myself I would have amazing abilities.
Why fitness and travel?
The first time I moved abroad, it was for an exchange program with my college. I moved to Liege, Belgium, this was around a year after I lost 100 pounds. I gained 15 pounds during that time I was there. I did do a lot of walking and I relied mostly on walking to get to point A to point B. But I really indulged in the fantastic beers, the waffles, the chocolate, and everything in between.
Once I lost those 15 pounds, I was going on my first vacation to Greece, during that time I gained a little over 5 pounds. This again was from over indulging. I told myself that if I'm going to be travel, I can't constantly treat my trips like a vacation (because I am away from home 6 months out of the year If not more). And this is something that a lot of us have a problem with, we indulge too much when we travel. It really is hard not to do, if I'm in a new area I want to try the local cuisine.
But the goal for me is to enjoy my travels, still continue to eat healthy, exercise on a regular basis, and just in general try to live a healthy lifestyle.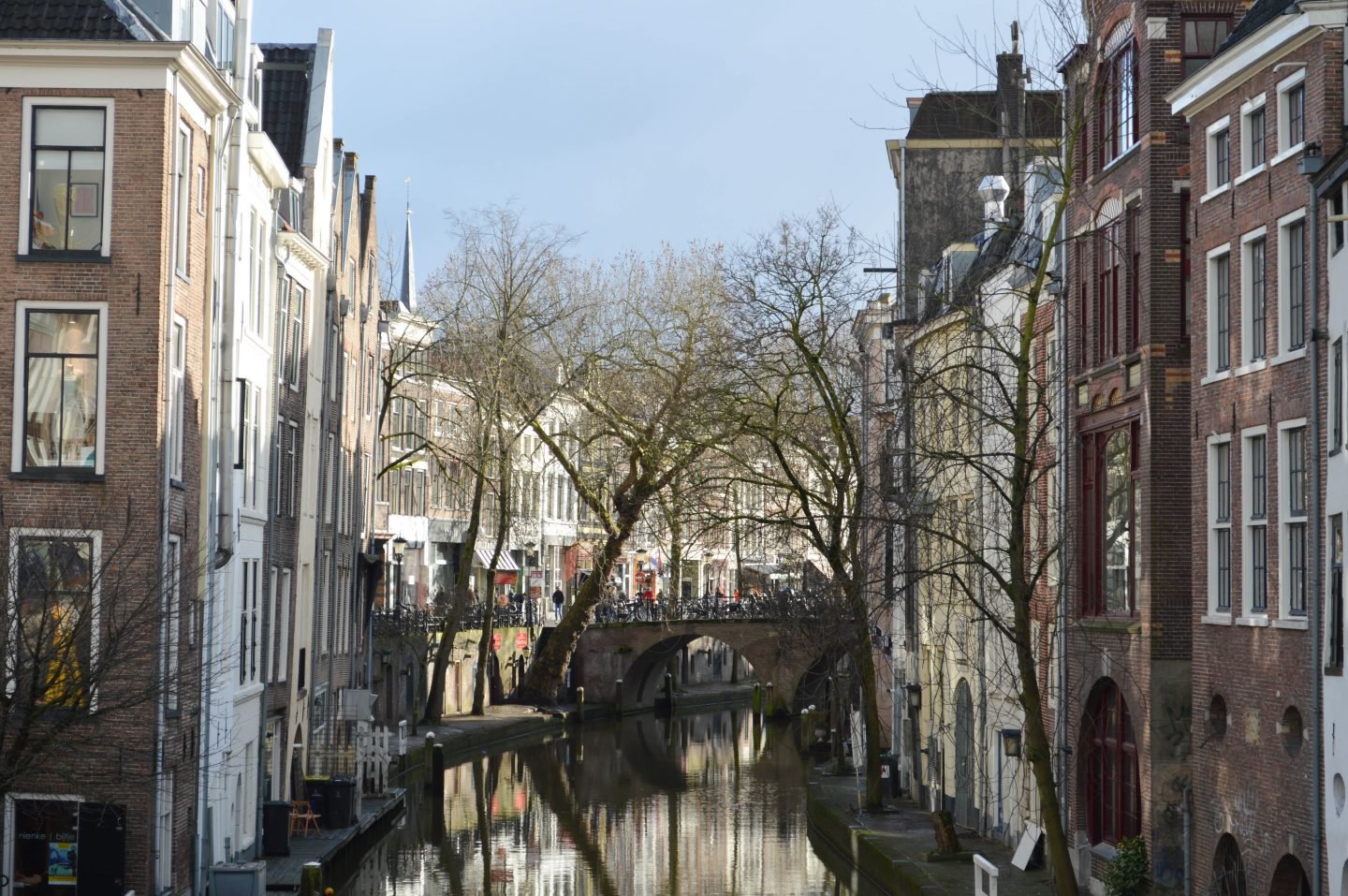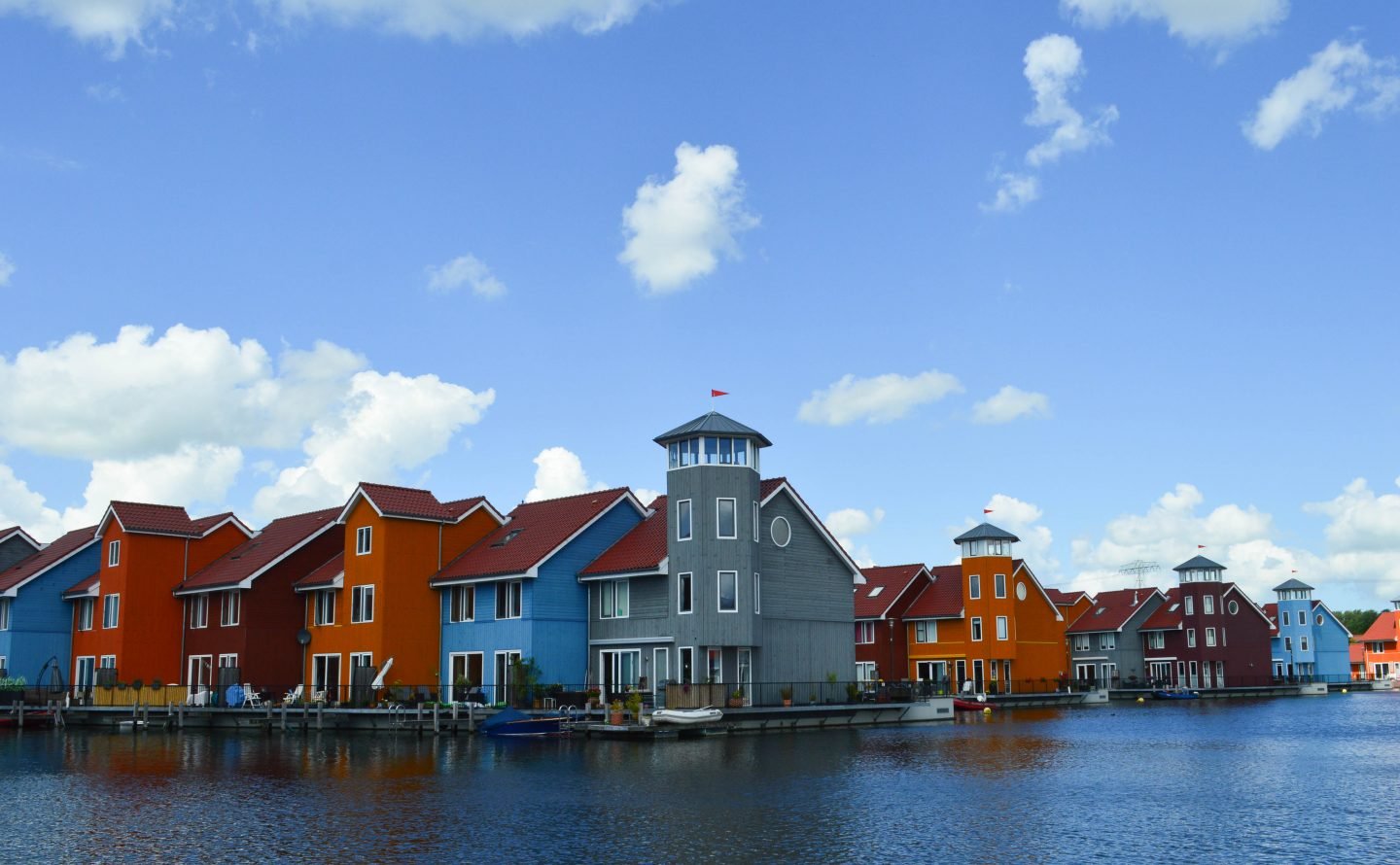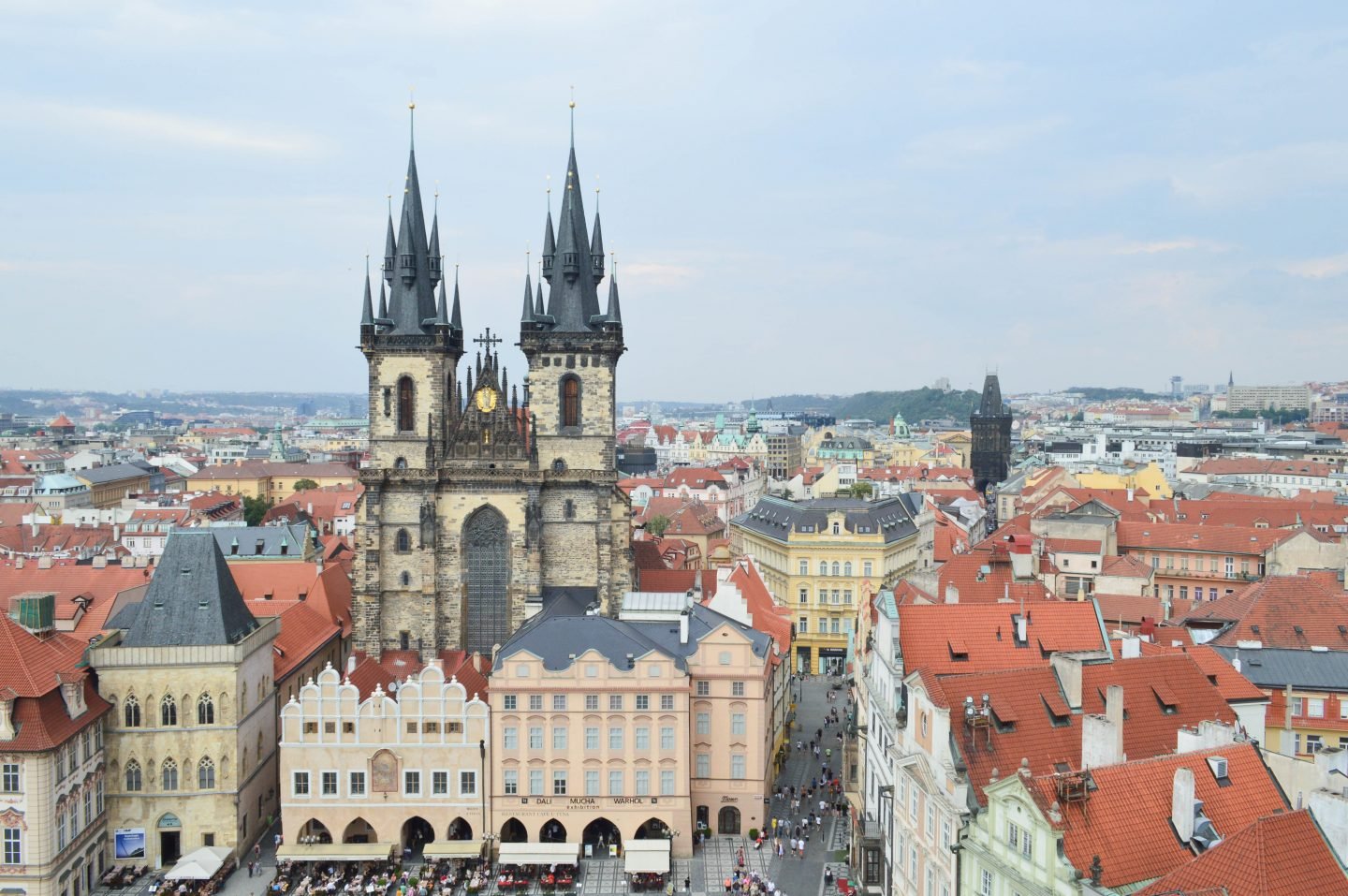 What is your favorite travel-related motto, quote or words to live by?
"Remember that happiness is a way of travel – not a destination." – Roy M. Goodman
---
Follow Her Journey!