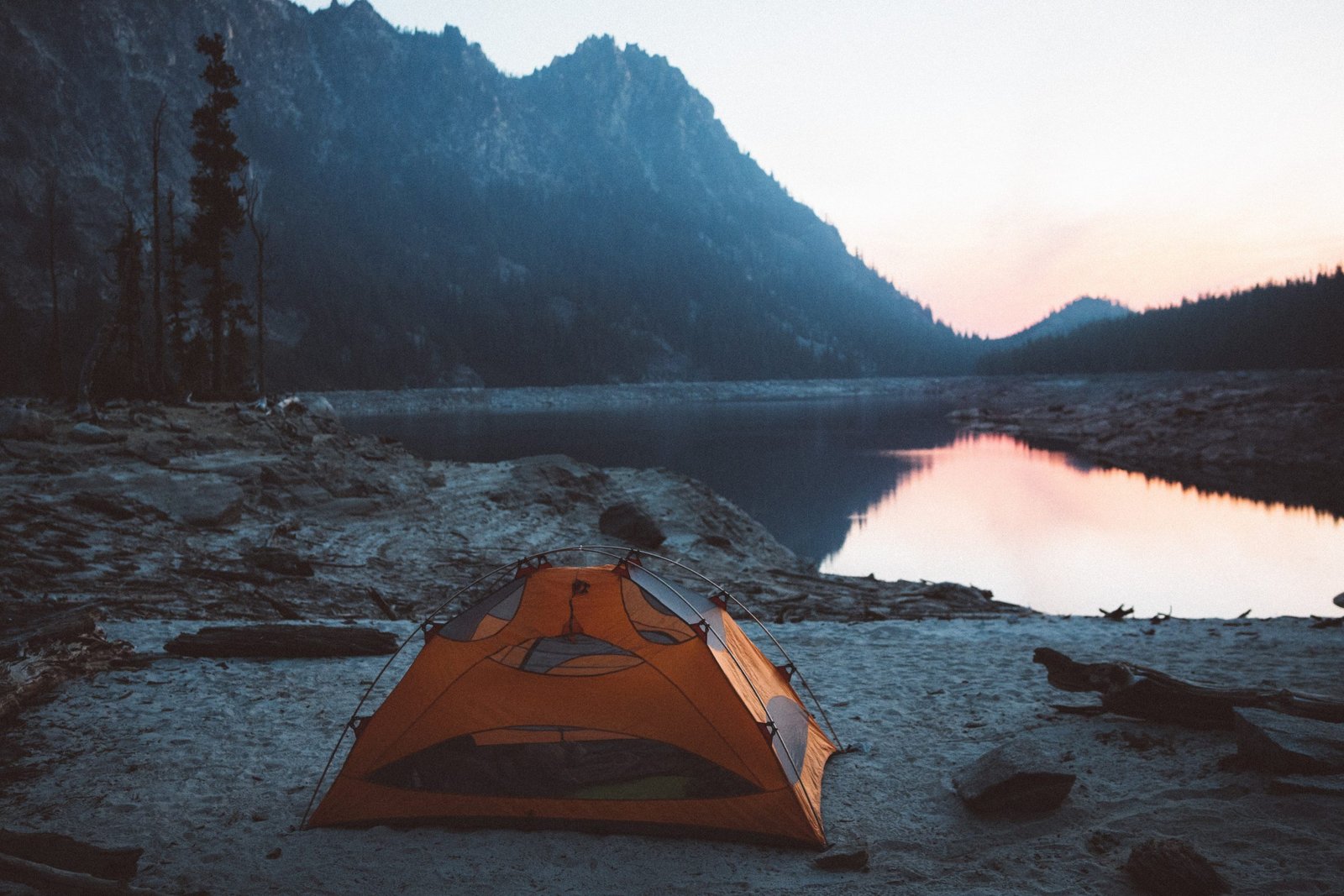 Tired Of Tents? You Should Learn More About Swags
If you are a big fan of outdoor activities, like camping or hiking, you are probably familiar with that feeling of panic while packing.
How to bring all that you need without bringing too much? You'll have to carry everything on your back for most of the trip, so how to make the load as light as possible? And what to do if you have one of those durable but bulky tents that take up most of the space?
A tent, along with sleeping bags, first aid kits, and extra clothes is one of the most important pieces of equipment, so you can't just leave it at home. One of the solutions comes from Australia in the form of swags. But what are they, and what are their benefits?
What Are Swags?
Swags, swag tents, or as they are commonly called in Australia, bush beds, are portable sleeping units that are designed to serve as a more efficient version of a common tent. They look like common sleeping bags when they're rolled up, but they serve a much bigger purpose. They are durable, lightweight shelters that can sometimes also be used as backpacks. Depending on the model, they have different functions and styles. Modern swags have strayed from their original purpose of carrying the entire load rolled up inside of them, but some types still allow you this function.
Look for Convenience
As you can see, swags can be more efficient and convenient than common bulky tents that will take up most of the space in your luggage. However, there are many different types and models, so you need to carefully examine your needs and choose one accordingly. When you look up swag tent reviews online, it will be easier to choose what you really need. There are many different options, and each model has different functions. If you get carried away, you'll be paying a bigger price for something that you don't really need and that could potentially even be inconvenient.
They're More Durable
Let's start with the benefits of a swag. If you are an experienced camper or hiker, you probably know that durability of your equipment is the key. Going for a hike often can have numerous health benefits. However, to the state of your gear, it's a completely different situation. After you carry it too often, it will wear out and lose some of its benefits and function that made you invest in it in the first place. Swags are made in a way that allows even the most passionate outdoor enthusiasts to carry the same model for years.
They're Warmer Than a Tent
Every experienced camper knows the importance of insulated equipment. Most of the professionals advise that you should prepare the equipment that can protect you from the temperature of at least ten degrees Celsius less than the temperature the weather forecast announced. Swags are made to do just that. They offer great insulation because of the type of material and canvas they are made of. Also, they are smaller than tents, which means that they are better at keeping your body warmth inside of them.
There's No Need for Additional Equipment
Tents can often be extremely uncomfortable, especially if they're placed on rocky surfaces. This means that you'll have to carry extra sleeping bags or mattresses to get that perfect night of sleep. And you'll need to get as much rest as you can because most outdoor activities require you to have as much strength and energy as you can. Most, if not all, swags have built-in foam mattresses that can make you comfortable even in the most unpredictable of terrains.
They Take Up Less Space
We've already talked about how swags require much less space in your luggage than a common tent. However, even when you spread them out, they will still be less bulky and voluminous. This can be especially convenient if you are camping in smaller campsites, or if you are hiking in a forest or some other type of cramped space. Camping will be ten times less of a stressful experience if you don't have to look for a big enough space to spread out your bulky tent in a crowded campsite.
They're Easy to Set Up
An average swag can be set up in less than a few minutes. Also, there are no rods, pegs, and ropes that you would usually need to set up a tent properly. It can save you so much time and energy that you won't even think of going back to tents anytime soon. They are especially convenient if you're just a beginner in the world of outdoor activities. You won't have to bother with complicated instructions and hours upon hours of finding the right way to connect everything together without it falling apart.
They Can Usually Withstand Any Type of Weather
Unpredictable weather is always something for which you should prepare beforehand. And swag tents will provide you with protection without a fault. They are made from waterproof material, so you don't need to worry about any unpredicted rainfall. Also, this can be especially significant if you plan on going on a winter hike. Additionally, they have windows that can be opened for better ventilation. And there are no worries from insect attracts, as they have built-in mesh material that will prevent them from entering and making your experience the stuff from nightmares.
Natural and Simple Camping Experience
People often get so excited about camping that they forget its original purpose. It's all about focusing on nature and enjoying your time outdoors the best you can. However, it's very common nowadays that campers bring too much gear and gadgets they don't really need. They end up serving as distractions from the original purpose of camping. Also, investing in oversized, technologically advanced tents will make it seem like you never even left your home. And where's the fun of that. A swag will give you the simple and natural experience of camping, and also provide you with enough comfort to keep that experience in your best memories.
Unfortunately, swags haven't reached the level of popularity they deserve yet. However, things are certainly moving in that direction. Many experienced hikers and campers have already thrown out their tents and replaced them with these efficient portable outdoor shelters. If you are looking for a way to improve your outdoor experience, this may be just the thing you need.