From A Small Town In Lanxi, China To New York City: Jiaci Yan Captures Visuals That Stand Out
Jiaci Yan is from a small town Lanxi in China and is now a professional videographer & photographer based in New York.
Jiaci has been doing video production for four years since he graduated from Northeastern University in 2019, specializing in video production that includes events, fashion, product commercials, real estate, food & cuisine, etc.  
As someone who has worked in marketing for years, Jiaci has seen firsthand the impact that high-quality visuals can have on a brand's success. They can help tell a brand's story, showcase its products or services, and create an emotional connection with customers. In today's fast-paced digital world, where attention spans are short, eye-catching visuals can make all the difference. Also, high-quality visuals are critical for building trust with customers. It will help convey professionalism, attention to detail, and a commitment to quality.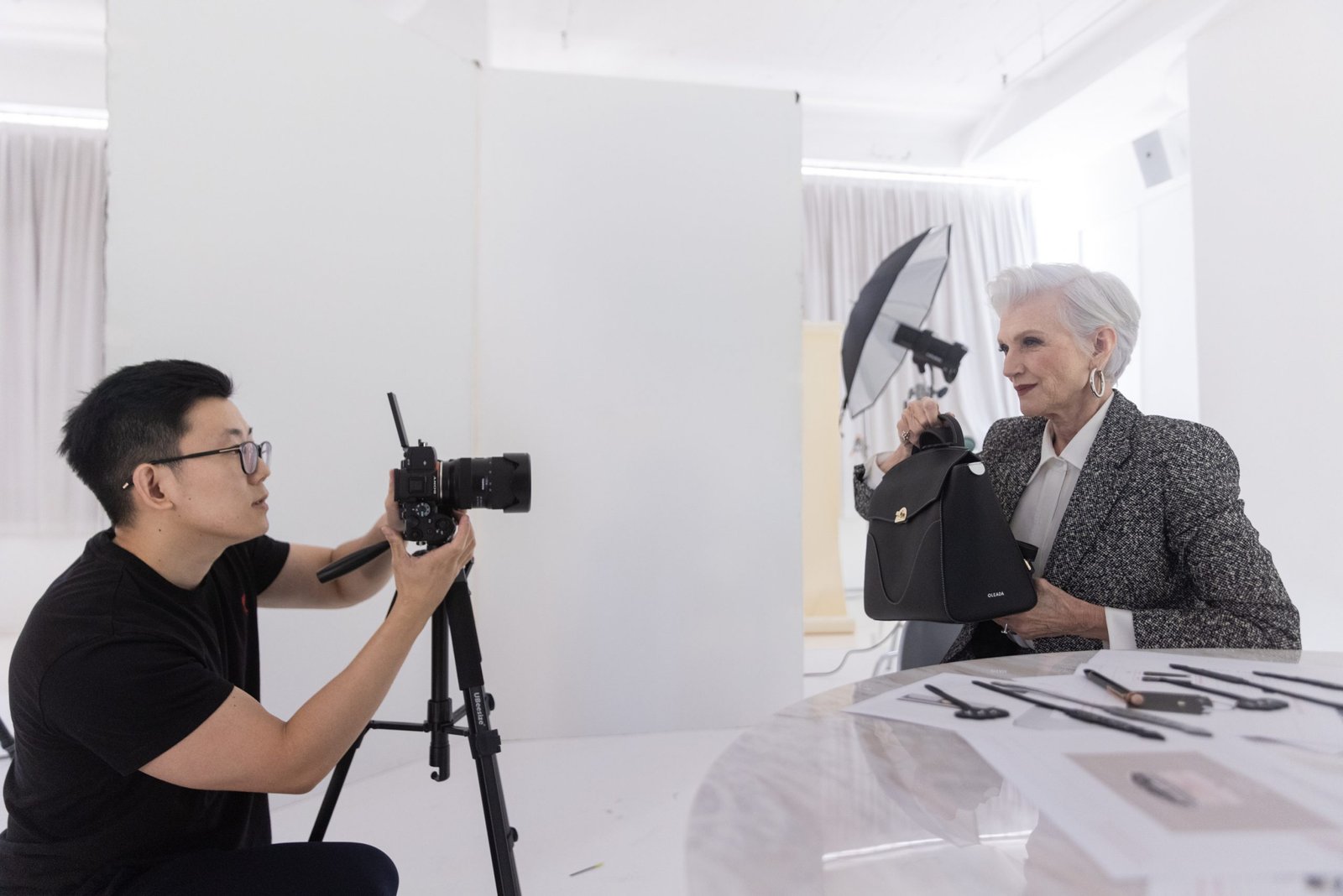 We interviewed with Jiaci about his upbringing, moving to NYC, main inspirations, one camera lens he would use forever, and more!
Where do you consider your artistic home? Is there a city, country, or neighborhood that inspired you to get into visual arts?
Speaking of my artistic home, I believe it is my hometown Lanxi in China. This is the place where I grew up and inspired me and gave me the vision, the sensitivity to beauty that has shaped my artistic style. Growing up in Lanxi, I was always fascinated by the colors and textures of the world around me, and I found myself constantly imagining the best angles to capture the moment. Even before I had a camera or a phone that could take any pictures, I would use my mind to create vivid images of the streets I walked, the people I passed by, and the scenes I saw, and this was my very first inspiration for art. From the vibrant colors of the cultural atmosphere to the intricate patterns of traditional architecture, there is always something special to discover and capture in this town.
What brought you into photography and videography?
As a young boy, I was fascinated by movies and the ability to showcase human emotions, strengths, and vulnerabilities in a captivating and inspiring way. This love for cinema led me to pursue videography as a profession. I studied coding at first because it was the most popular major at the time and most of my peers chose to code, but the further I learn, the more I feel lost since it was not the thing I love to do. There was one time I was helping the school casting team set up their gear and prepare for filming, I found I love everything they were doing. So, I quit coding and started learning about videography and editing, and soon I discovered my true calling in life. With every project I worked on, I just loved more about my work.
Did you go to school to study them?
Yes, my major in video production in graduate school at Northeastern University gave me an entry into the industry and a ladder to keep climbing to higher levels. Also, my major in public relations in my undergraduate school at the University of Alabama gave me a sense of marketing so that I could use my skills to work with people and get more work these days.
How would you describe your visual style?
My visual style can be described as modern, fast-paced, and information-packed, with a preference for bold and vibrant colors. I enjoy creating a cinematic feel in my work using strong color palettes. However, when it comes to photography, my style can vary depending on the subject matter. For example, when capturing urban landscapes, I tend to opt for a colder, more desaturated style to emphasize the industrial textures of the city. Overall, my visual style is dynamic and adaptable, allowing me to create a unique aesthetic for each project I work on.
How has being a photographer in New York impacted your career?
New York City is such a special city, especially when it comes to its impact on my art and filming style. For me, New York City has everything I need, the inspiration of art, and the width and depth of businesses that allow me to show more people my work and get opportunities to work together. The city's energy, diversity, and constant movement inspired me the first time I came here.
For me, the city's urban landscape, iconic skyline, bustling streets, and vibrant neighborhoods provide endless visual inspiration. New York City has been home to a diverse range of cultures and communities, which provided me with rich material to draw from and explore. With so many artists and creative people living and working in the city, I just had more inspiration, collaboration opportunities, and a network for artists to showcase everyone's work. Also, New York City is home to some of the world's most prestigious museums and galleries, offering me the chance to see and learn from the work of other talents and masters in the world.
The Fox Magazine is all about inspiration, what/who inspires you the most?
Roger Deakins. One of the things that I admire most about Deakins is his ability to create stunning visuals that serve the story. He never sacrifices substance for style, and his work always feels authentic and emotionally resonant. I strive to emulate this balance in my own work, ensuring that every shot I capture serves a purpose and contributes to the overall narrative.
Another aspect of Deakins' work that inspires me is his attention to detail. He is known for his meticulous approach to lighting, composition, and camera movement, and his work is full of subtle visual cues that enhance storytelling. I am always looking for ways to improve my own attention to detail and find new ways to create impactful visuals that are true to the story.
What are you trying to translate in your work to those who see your photographs?
In my work, I aim to translate a sense of wonder and inspiration to those who see my photographs. Whether it is an urban landscape or a portrait, I want to capture attention with the stunning beauty of the subject matter. Through my images, I hope to convey a sense of awe and amazement, showing the audience the power and potential of the world around us. For example, if I am capturing an urban landscape, I want to show how magnificent and breathtaking the view is, highlighting the grandeur of the architecture and the vastness of the space. I want viewers to be amazed by the whole picture and then realize how the small dots of people in the scene play a vital role in creating the wonder of the architecture.
Ultimately, I hope that my work inspires viewers to appreciate the world around them and to recognize the potential for greatness in themselves. Through my photographs, I want to show that there is beauty and wonder everywhere and that by opening our eyes and hearts to it, we can find the inspiration to achieve great things.
What are some camera secrets that you can share with our readers?
It is not really a secret, but it is something important that people would usually ignore when they are using the camera. A camera is just a tool, and the idea behind the photograph or video is what truly matters. While the quality of the camera can affect the image, it is not the most important aspect of photography or videography. It is essential to remember that the camera is simply a tunnel or exit through which your creative ideas can be expressed.
Many beginners and even experienced photographers and videographers can become overly focused on the technical aspects of the camera, such as the settings and equipment. However, it is crucial to remember that the world around us is full of inspiration and potential.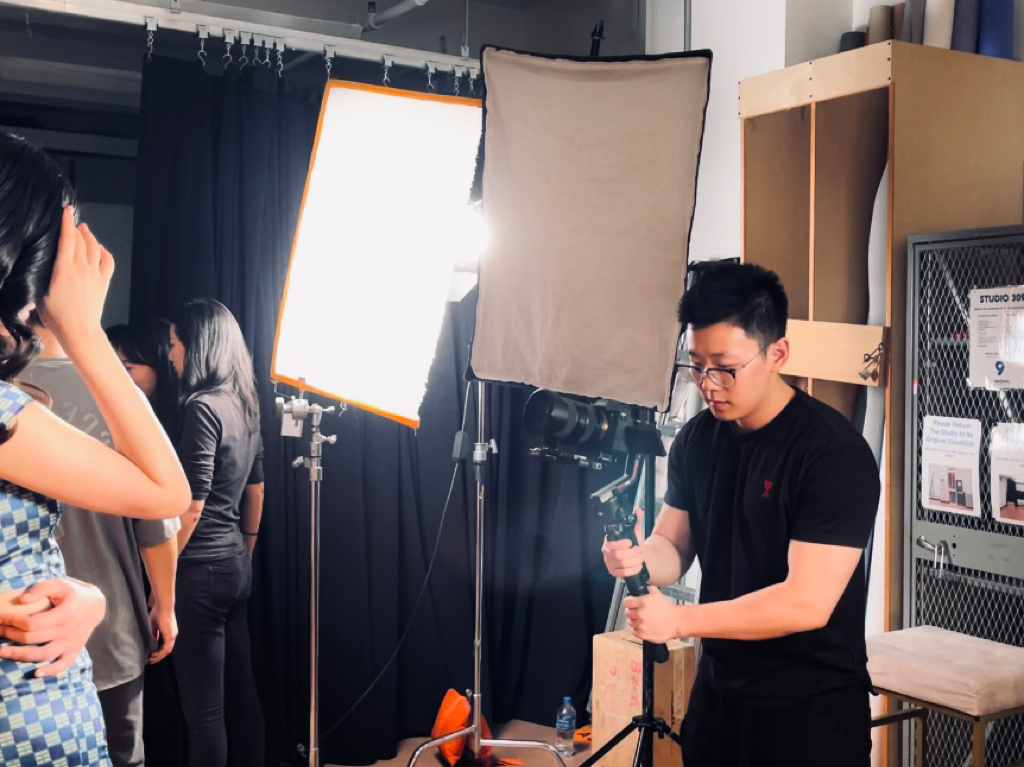 If you had to choose one lens to use forever, which one would it be and why?
If I had to choose one lens to use forever, it would be the Tamron 28-75mm lens. This is a lens that I have used for a long time, and it is very affordable. It has a high enough quality for professional use, and the focal length covers most of the scenes used in daily work, without the need to spend time changing lenses. For me, I don't want to deliberately pursue the best lens, but I want to use a lens that can capture great images that people will appreciate.
What's your best advice for aspiring photographers and videographers?
Firstly, practice makes perfect. It sounds old-fashioned but it is the most useful way. Take every opportunity you can to practice and experiment, and don't be afraid to make mistakes. Secondly, learn from others. Watch tutorials and seek out mentorship from professionals in the field. Thirdly, find your own style and voice. Don't simply copy from others but add your own interests and perspectives to make it unique and meaningful. Finally, be patient and persistent. Building a successful career in photography or videography takes time, dedication, and hard work.
Keep learning, improving, and pushing yourself to grow.
What art-related motto, quote, or words to live by helps keep you inspired?
For me, the quote "Art is not a handicraft, it is the transmission of feeling theorist has experienced" by Leo Tolstoy is the motto that most match my concept of creating. It reminds me that the essence of art is not just the technical skills, but the ability to express and convey emotions and experiences in my own way.
My goal is not only to create something visually appealing but also to communicate a message or evoke a certain emotion in the viewer. This quote inspires me to always strive to create work that has meaning and emotional depth, and to use my artistic abilities as a way to connect with others on a deeper level.
---
Connect With Jiaci!