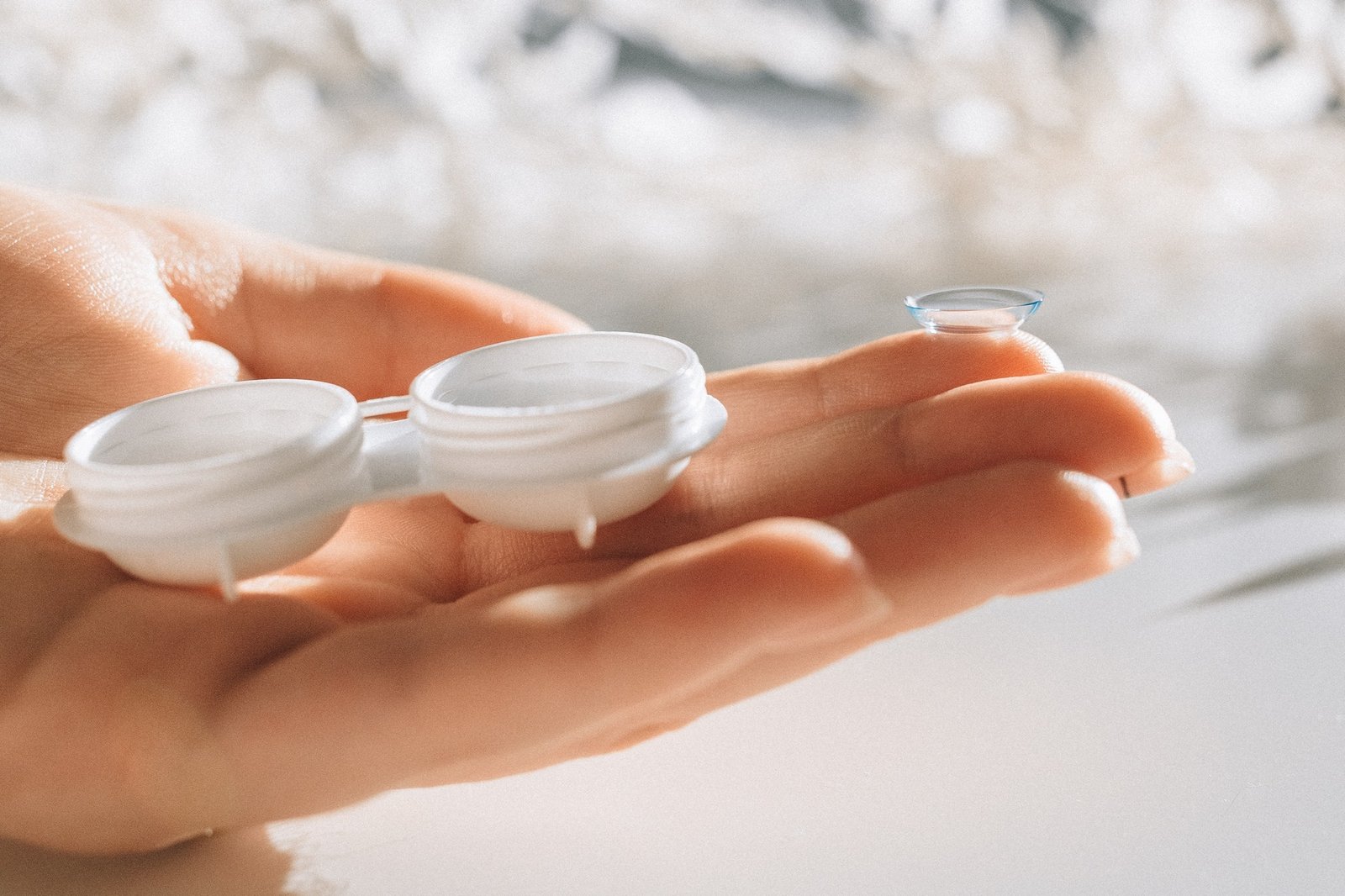 Contact Lenses: The Pros and Cons
Contact lenses are a viable option for those who want to be able to have healthy, beautiful eyes, but do not feasibly want to get glasses or need glasses for their line of work.
However, contact lenses and the occasional "rough patch" that comes with them, are not suited for everyone and it is important to know the pros and cons before deciding on an option.
Pros of Contact Lenses
Contact Lenses Give You Excellent Vision
The most obvious and primary advantage of wearing contact lenses is that they give you the ability to improve your vision. Many people find it difficult to focus on close objects, and this can have a profound impact on their ability to carry out day-to-day tasks. By improving the quality of your vision, contact lenses can make it easier for you to read the small print. This can be helpful whether it's when you're at work or sitting at home.
With Contact Lenses, You Can Get Creative
Today, there are many different types of contact lenses to suit every lifestyle. Also, countless lens designs and colors that people use in order to express their own style. There are now design-conscious wearers that have colored lenses, lenses with patterns, 3D lenses, and even special effects lenses with the likes of stars and animals associated with them which you can get at the contact lenses uk.

Contact Lenses Give You Freedom to Lead an Active Lifestyle
When you wear contact lenses, you can have the same freedom as people who do not wear corrective lenses. Contact lenses give you the freedom to live your life as you want. The fact that you have the option to wear them anytime, anywhere makes such a difference! You can also partake in sports and outdoor activities without having to worry about your glasses falling off or getting damaged, and no more glasses sliding down your nose when you are sweating. This is one of the greatest pros of contact lenses.
Contact Lenses Are Comfortable
One of the best things about wearing contact lenses is that as compared to wearing glasses they are more comfortable. Glasses can get heavy after extended wear, but contact lenses do not. A big problem with most prescribed glasses is that they are not comfortable to wear. The frames feel heavy and awkward when you put them on. The prescription may also be too strong which sometimes worsens headaches. This is not the case with contact lenses which are very light to wear and do not cause any headaches.
Contact Lenses Correct Most Vision Problems
Myopia, hyperopia, and astigmatism are all eye problems that can be corrected with contact lenses. Myopia, also known as nearsightedness, means the focal point of sight is in front of the retina. This can cause many problems with central vision; wearing corrective lenses or contact lenses will compensate for this problem.
Cons of Contact Lenses
Contact Lenses Require More Care and Maintenance
Although it may be easy to overlook given the many benefits of contact lenses, taking care of your lenses is essential. Even if wearing lenses feels more convenient than getting your glasses, many people aren't aware of how much more work contact lenses require. If you aren't thorough with the cleaning and handling of your contacts, they can cause eye infections and other health issues. Even worse, wearing contact lenses improperly or ignoring instructions may even cause irreversible damage to your eyes.
Contact Lenses Carry More Risk
Deciding between contact lenses and glasses involves a balancing act between the pros and cons of both. Contact lenses are more convenient than glasses because they are lighter, don't require frames, and are always on your eyes. However, contact lenses can also be linked to an increased risk of eye infections and this is because they rest directly on your eyes.
Contact Lenses Are Expensive
Contact lenses may save you the hassle of wearing glasses, but they don't come cheap. There is an initial cost that most people aren't aware of which is contributing to the idea that contact lenses are cheaper than glasses. In the long term, contact lenses can cost you a decent penny. How much? If you wear disposable contacts then you are looking at changing them every two weeks on average. If you wear daily disposables that have a 2-month life span, then that would be some decent amount each month for each month of wear.
As with most things, there are advantages and disadvantages – contact lenses are no different. When deciding to make a purchase, understand what comes with each product, and most importantly, be sure to choose carefully and trust your eye doctor to recommend these for you in the first place.