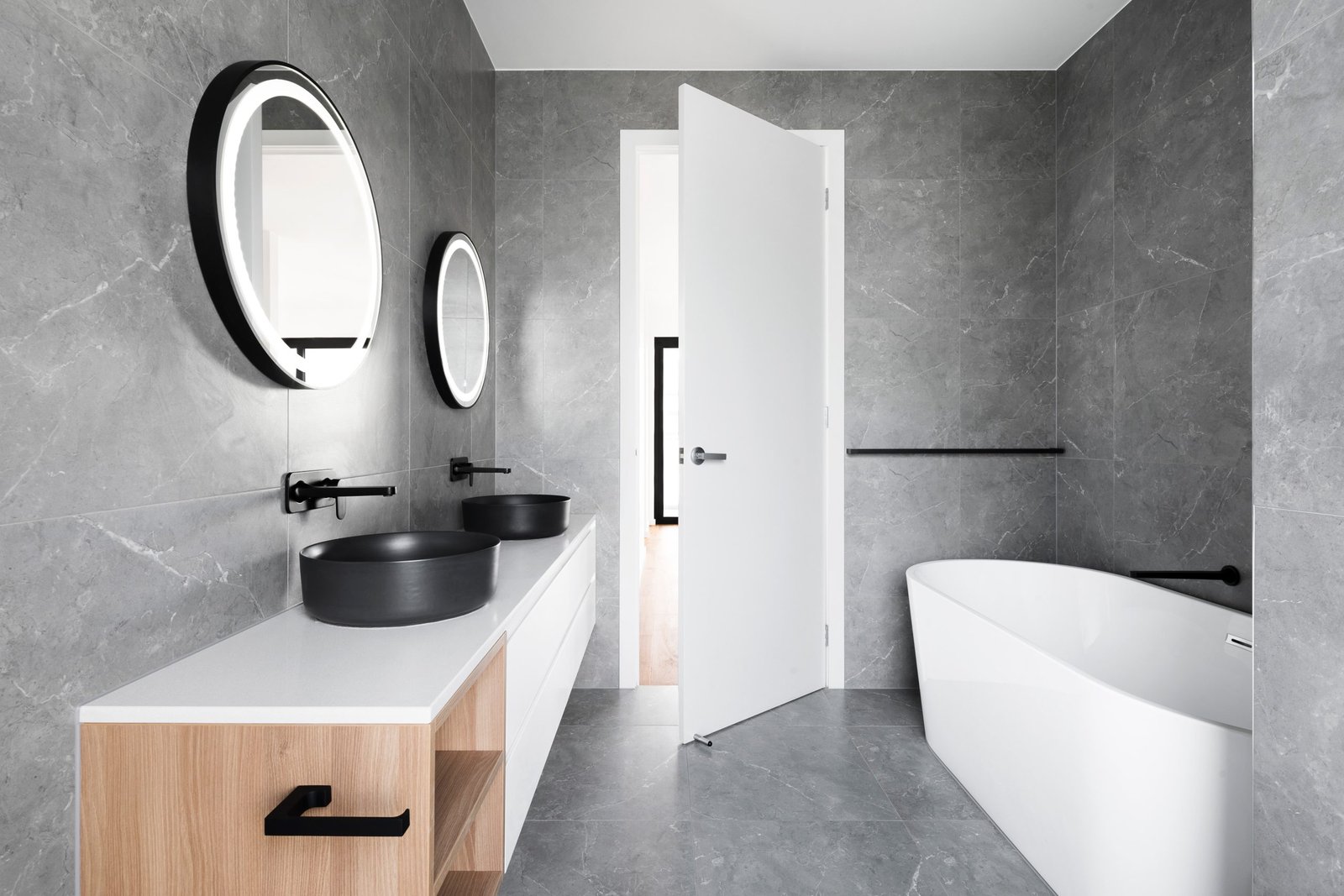 4 Creative Ideas For Decorating Your Bathroom
Bathrooms are often one of the most overlooked rooms in the house when it comes to decor. But there are endless possibilities for making this space your own.
With a little creativity, you can turn your bathroom into a relaxing oasis or a stylish haven.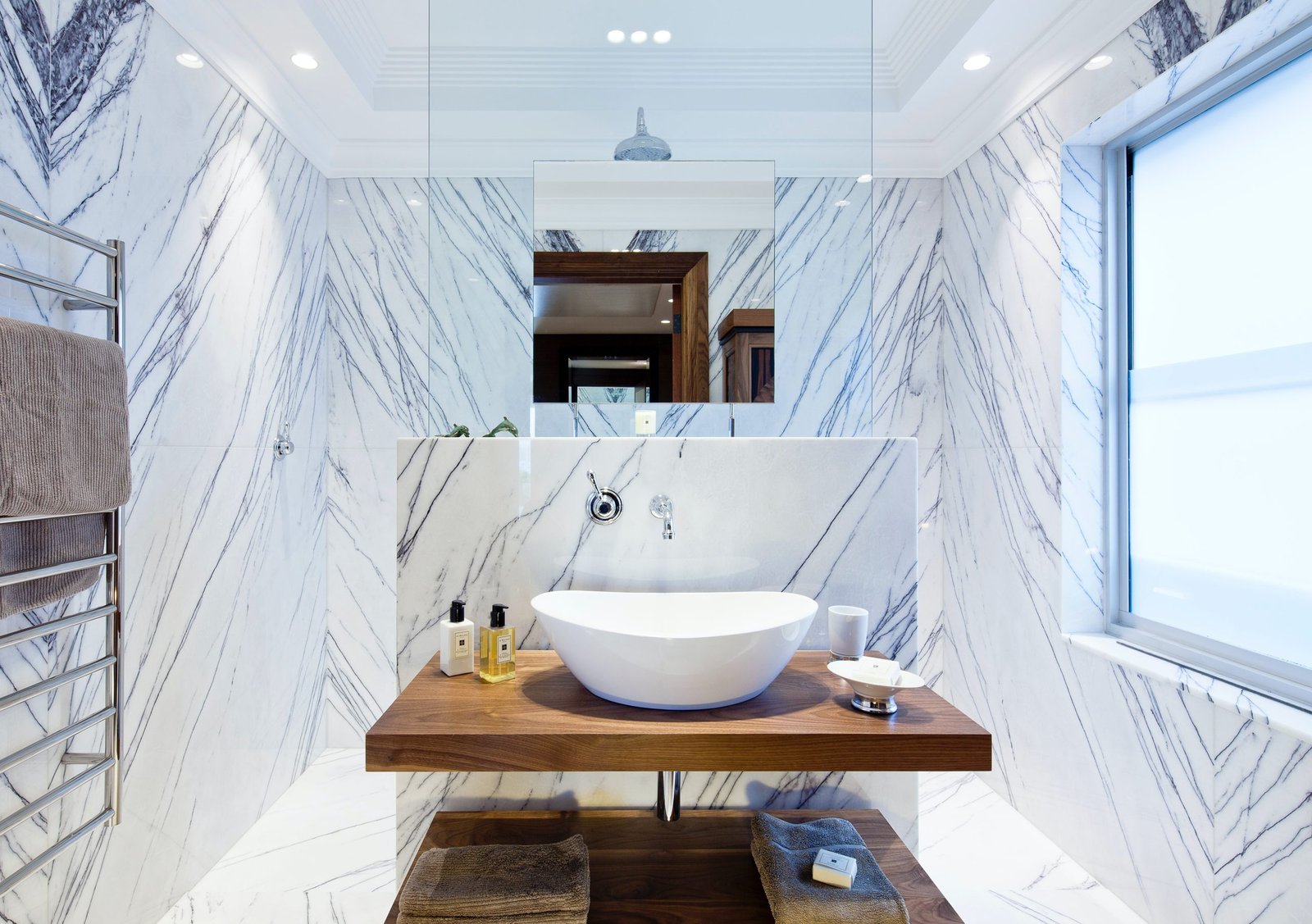 Here are four ideas to get you started:
Wall tiles
When it comes to modernizing the look of your bathroom, one of the best investments you can make is in wall tiles. Wall tile has a long-standing tradition in bathroom decorating and it can easily become the crowning glory of your bathroom's look. Whether you opt for classic marble or ceramic tiles in a neutral hue, or you decide to have fun with vibrant patterns and bold colors, there are literally thousands of bathroom wall tiles available that will work for any style and budget. With modern advances, you can even find wall tiles that come with antibacterial protection or textured surfaces that stand up better to hard water. So take your time, explore all your options when it comes to wall tiles, and shine up your space with a fresh, new look!
Add some new towels, rugs, and shower curtains
A bathroom makeover need not be expensive– there are countless ways to add some fresh vibes to your space, starting with new towels, rugs, and shower curtains! With a wide array of colors, patterns, fabrics, and textures to choose from, you'll find the perfect combination of accessories to match your décor. Towels made with natural materials like organic cotton are both beautiful and very durable while providing lasting comfort when drying off after a relaxing bath or shower.
Adding new area rugs will bring warm and inviting energy into the room as well as give you a tranquil spot for your feet as you step out of the tub. Rugs in dark colors will hide dirt while bright ones will brighten up the room. Last but not least, adding new shower curtains creates a modern look by introducing texture and color. Make sure to measure your tub size before buying so that your curtain fits perfectly! Upscale all three of these items with special detailing such as unique tassels, textured stripes, or fun fringed edges for an extra layer of fun and creativity!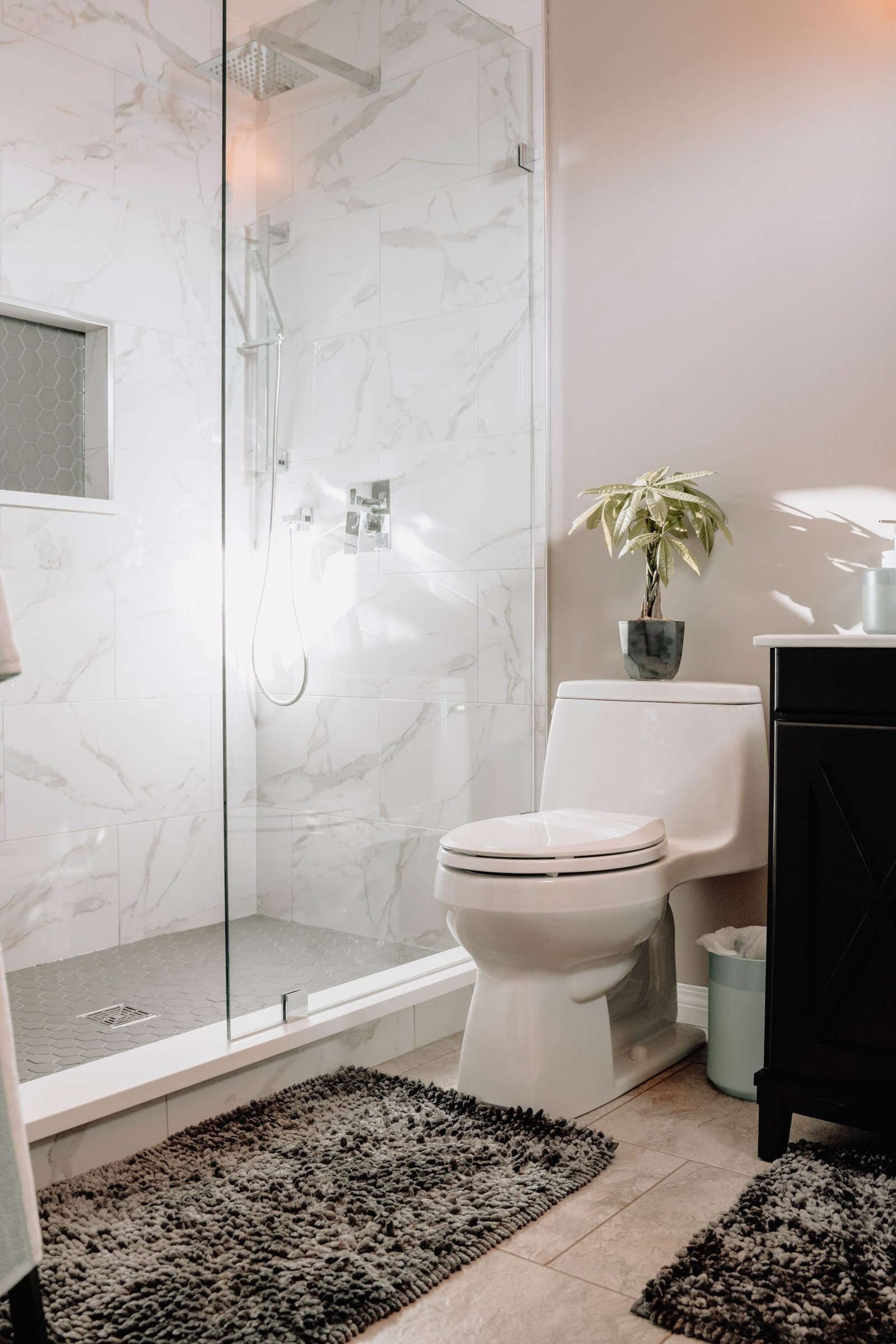 Hang some artwork or photos
Adding artwork or photos to your bathroom is a great way to add some personality and style. Hang some pieces that you enjoy looking at on the walls, or simply choose an image you connect with – maybe a print of your favorite vacation spot, a print of iconic architecture, or a local artist's work. You could go for framed prints that fit well with the style of your bathroom or try something like magnetic frames for family photos. Either way, hang art that you love so that every time you enter you can have a moment of appreciation and connection in this special space.
Additionally, if you want to go for a more eclectic look, try incorporating some vintage finds. Hang some old-fashioned wall sconces for a candlelit atmosphere or add an antique mirror for a rustic touch. There are so many creative and inspiring ways to make your bathroom one of a kind. Plus, you'll get to relish the compliments from friends and family each time they come for a visit!
Get rid of any clutter around
A cluttered bathroom is never a calming oasis –  and if you're ready to create a tranquil, spa-like experience for yourself, it's time to get rid of the clutter. Make sure to take everything out of drawers to get rid of anything that hasn't been used in months or isn't necessary. Take everything off the countertops and double-check the cabinets. Doing this housekeeping project can go a long way toward making your bathroom feel light, airy, and roomy. This will help determine what interior decorating decisions you need to make next so you can enjoy the space you have available.
Also, try to find organizational tools that are both useful and stylish. Choose shelves with a modern finish or even some wire baskets if you want an industrial look. You don't have to sacrifice style for sanity when it comes to organizing your bathroom!
Decorating your bathroom can be a great way to add some personality and warmth to the home. There are so many creative ideas and options to choose from, including wall tiles, towels, rugs, shower curtains, artwork or photos, and of course getting rid of clutter. Take your time when picking out décor for the bathroom- it should reflect your taste and style.
It's best to invest in pieces that you can use for a long time as well; this will save you from having to purchase new items later on down the line. Whatever you decide on, make sure that it's something that speaks to you and makes you feel relaxed each time you enter the bathroom.  Hopefully, these four creative ideas for decorating your bathroom have made finding the perfect look for your space easier – happy decorating!