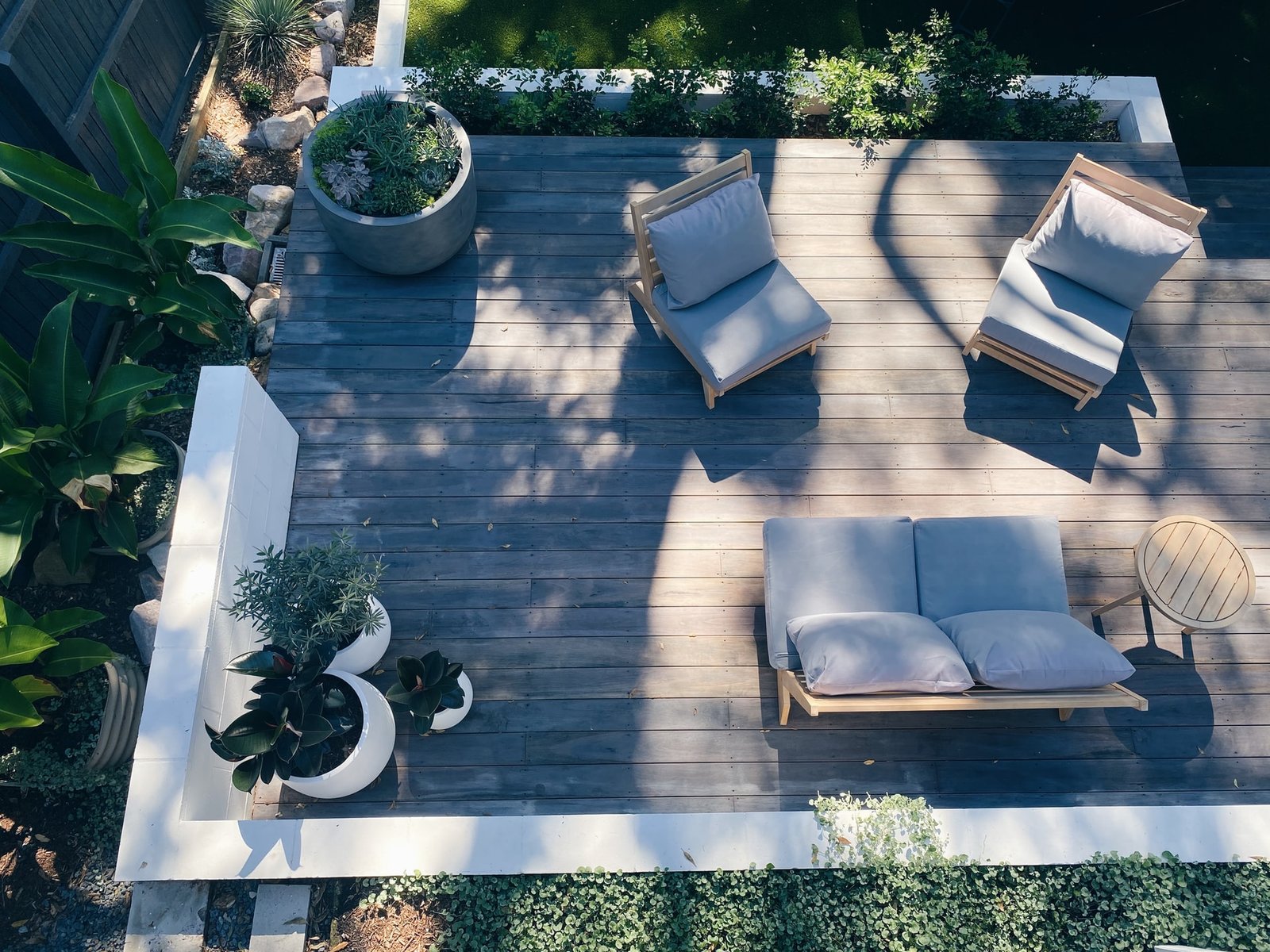 Pretty Up Your Patio With These Clever Gardening Ideas
Does your patio look a little bit tired and uninviting?
If it doesn't seem like an area you find yourself wanting to spend a lot of time in, perhaps it's time for a little refresher or even a full make-over. Here are several ideas to help you "pretty up" your patio, whatever your budget.
The Important Stuff Before You Begin
It is important that you set yourself a budget and that you don't deviate too far from it. Once you have it, break it down into individual parts and allocate it accordingly. Allocate the most to what you want the most focus on – this can be plants, furniture, paint, backdrops, trellises, etc. It is advisable to spend the most on patio furniture, as you want this space to be comfortable and enjoyable for you and your guests. Next, you can focus on either plants or décor, whichever is of more importance to you.
If your focus is on plants, there are endless options to the magical little yard you can create. If you are hesitant to have plants in your space, don't fret. There are plenty of beginner how-to guides out there to help you choose the best plants for you, as well as how to look after a garden. Remember, you don't need to have grass to have a beautiful garden. Vertical gardens are exceptionally popular these days, and super convenient. You can also stick to pots, raised beds, or go the extra mile and excavate an area and plant a few choice plants in the ground.
If you are on a tight budget and would rather spend it on things other than plants, you don't have to completely cut plants from your design. Ask friends for cuttings and propagate them. Look for seeds and try your hand at growing something from scratch. If that doesn't appeal to you, take a look at social media pages for discounted and even free plants. You don't have to abandon your green dreams because you spent a little too much on cute pillows.
Garden Aesthetic and Ideas
The Veggie Garden
When you think of a veggie garden, you don't typically feel very inspired. You probably think of hard work and bunches of leaves protruding from the ground, but it has the potential to be so much more than that. If you are looking for a useful and pretty garden, look no further than veggies. Cover trellises, or metal arches in climbing vine vegetables like beans, tomatoes, squash, or even cucumber. Also, feel free to play with herbs that smell great and produce beautiful little flowers. Make it a feast for the eyes and a feast for your belly when it comes time to harvest.
Outdoor Living Room
To head in the completely opposite direction, this option focuses on décor and furniture rather than plants. Extend your indoors outdoors. Make a lovely outdoor entertainment area that feels as welcoming and as comfortable as your living room indoors by buying or thrifting good-quality outdoor furniture. Be sure to scatter a few plants around as this creates a sense of warmth and makes the space more inviting to guests.
Jungle Oasis
If you want to do something completely out of the box, build yourself a jungle oasis outback. This is for those who say you can't ever have too many plants. Go crazy! Get plants of varying heights to complete the illusion of being in a jungle. Palms, strelitzias, and other similar plants are great to throw in for this effect.
Also, consider vertical wall planters for your green masterpiece. This allows you to add more green into the space without compromising on the floor space. For a small patio, it's a good idea to keep your plants potted so that you can move them around if you need to.
Green Minimalist
For the minimalists out there, here's an option. A simple trellis with a creeper or vine, as well as a few choice spots here and there, can make your small space look really sophisticated. Add a few choice furniture items to the mix and you have yourself a beautiful outdoor area.
The Faux Plant Oasis
If your thumb is not green but you still want the effect, don't worry, you can. Look for good-quality faux plants that can be placed outdoors. We don't recommend doing this with every plant out there, but for something like a huge greenery wall, if you know you'll just kill, go for it.
You should incorporate a few real pots here and there, as they are good for you, but there's nothing wrong with making things a little easier on yourself with some faux grass and a faux plant wall.
As you can see, there's something for everyone. Go out and mix things up with a few of these ideas.