Dominique Renée is a sassy line of handmade accessories that are inspired by personal experiences and brought to life by music.
We ALL know how important accessories are. With that in mind, Dominque decided to acquire her certification in Nail Technology and to develop her own line of hand-painted nails. After premiering the first couple of nail collections, she expanded the line to offer other handmade accessories.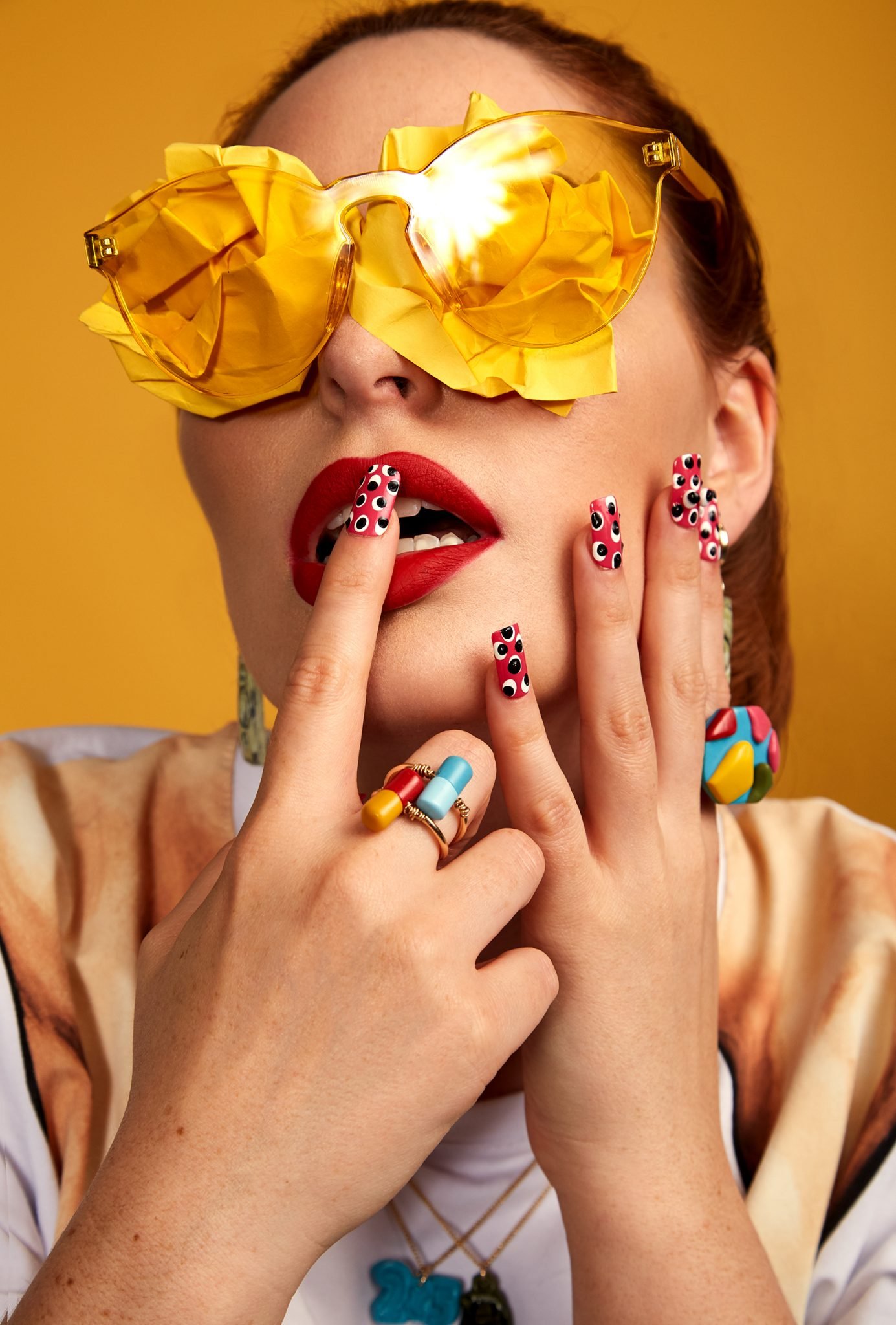 Born and raised in Connecticut, Dominique grew up in an environment where creativity and individuality were strongly encouraged. At a young age is when she discovered that she had a love for music and art and that she wanted to create. Since then, DR has been featured in magazines all around the as well as gone on to create multiple collections + playlists.
For this cover story, we interviewed with Dominique regarding her journey in fashion, favorite inspirations, and advice for aspiring fashion entrepreneurs.
The Fox Magazine: Where is home?
I was born and raised in Connecticut and currently still reside there.
Has fashion always been apart of your career plan?
No, but I never wanted to do anything traditional. I always knew that doing something creative was a part of my plan. When college came around I settled for graphic design but had dreams of doing something bigger. I kind of fell into Dominique Renée before I even graduated, and here I am.
When did you start designing products?
I started designing products about 10 years ago.
What's a typical day like for you?
A typical day for me starts with a nice nutrient-rich breakfast and a trip to the gym. Once I'm back home I usually check and respond to emails, check my social media accounts, post, fill orders, plan and work on my new collection (depending on the time of the year).
Can you tell us more about your brand + lookbooks?
Dominique Renée seeks to empower women by creating pieces that are real and relatable. Past collections have explored everything from heartbreak to loving again, nostalgia, alienation, self-love, and relationships.
My latest collection titled 'I betcha think this collection is about you' (inspired by Carly Simon's hit 'You're so vain') explores my feelings post-breakup. My SS20 Collection titled 'XXX' will explore lessons I've learned in my 30 years of life.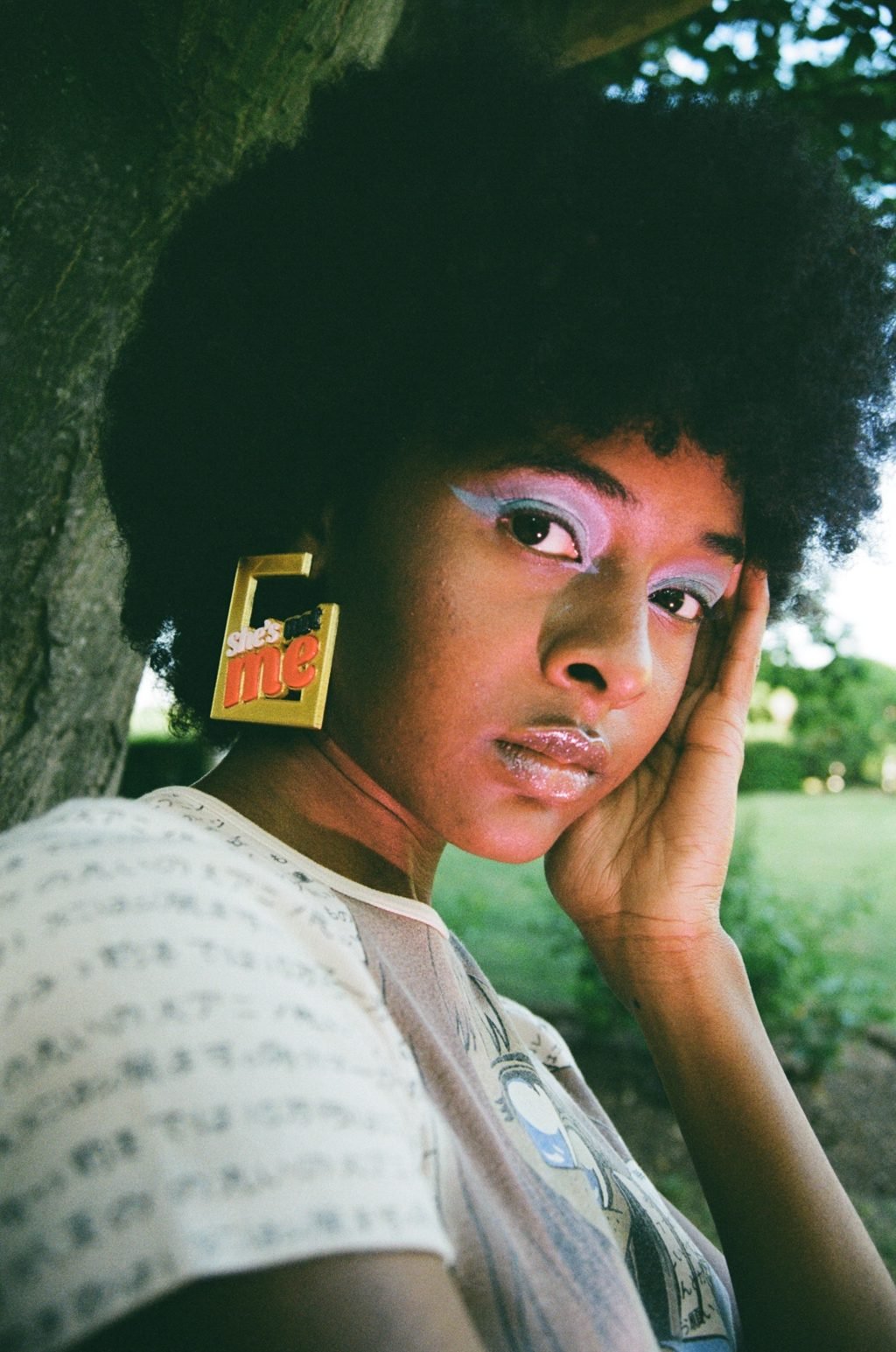 The Fox Magazine is all about inspiration, what/who inspires you the most?
I am inspired by authenticity, transparency, perseverance, faith, and defying the odds.
What's something people would be surprised to learn about you? 
I lost about 100 pounds (naturally).
What's your best advice for people looking to get into fashion?
My best advice would be to learn the balance of staying true to yourself while still creating products that will sell. And stay the course, everyone's journey will be different!
Where do you find the most inspiration? Celebrity culture, or what's trending?
I do pay attention to celebrity culture because I think it's super important to, but in terms of creating I feel like I let my emotions lead the way and then music brings those ideas' to life.
What is your favorite fashion-related motto, quote or words to live by?
If the shoe fits, BUY IT! Haha!
---
Connect With Dominique Renée!