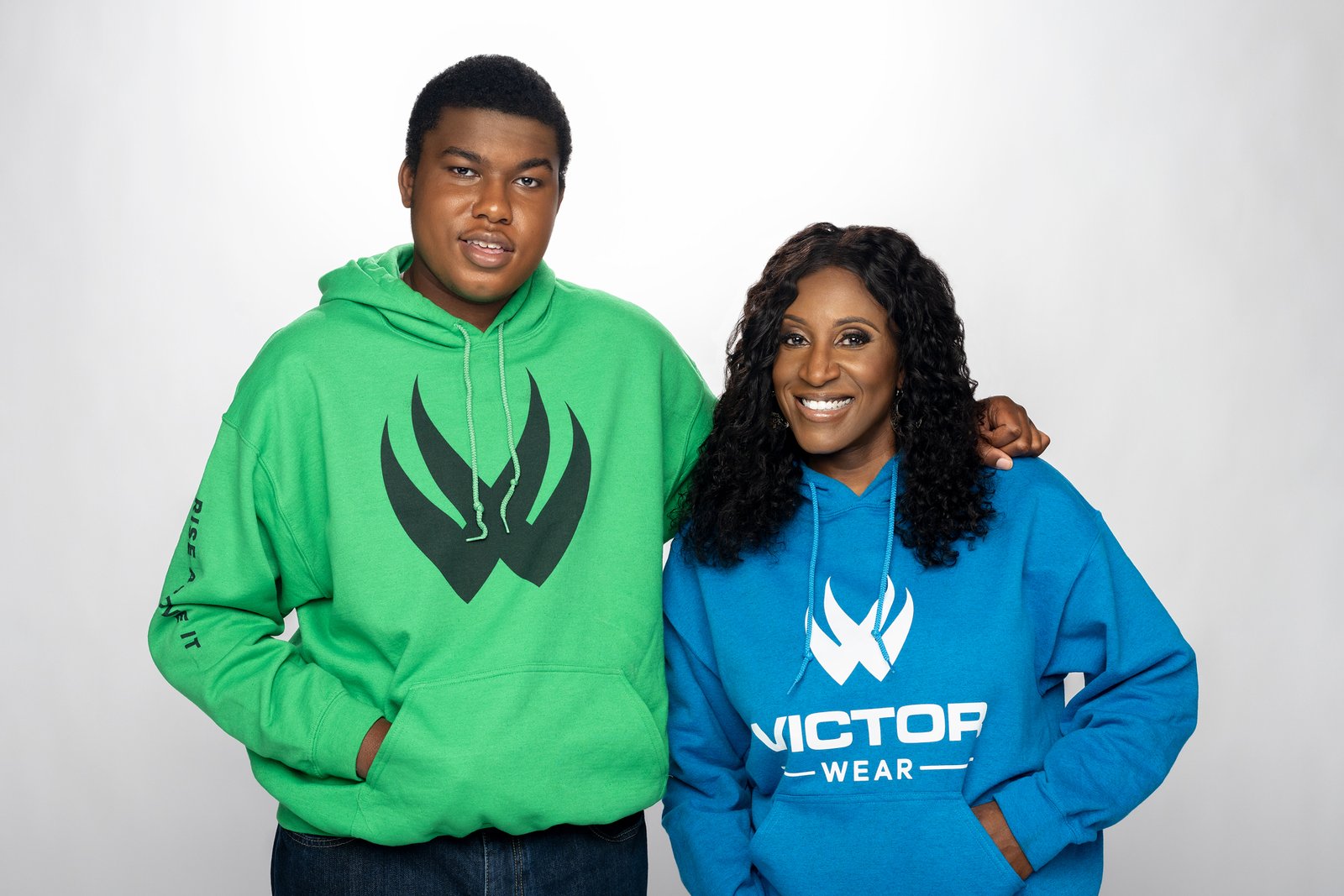 Entrepreneur and Mother Tiffany Hamilton Creates Incredible Apparel Brand: Victor Wear
Mom-trepreneur Tiffany Hamilton launches the new brand, Victor Wear, with her son Isaiah.
With 15 years of experience in marketing and storytelling, Tiffany decided to put her heart and soul into the creation of her new project, Victor Wear. Fueled by her love for her family, Tiffany started the brand in honor of her son Isaiah who has high-functioning autism. The brand's main goal is to ensure that people with similar disabilities to her son Isaiah are provided with economic and empowerment opportunities within the workforce.
We had the chance to interview Tiffany and get the inside scoop on her successes, inspirations, and future goals.
Where is home?
Lol, I have to go with the cliche. It's "where the heart is." And my heart is first and foremost with my family. That includes my 16-year-old son Isaiah, my partner, Norrin (who really needs to put a ring on it), and his two children Ty and Tierra, my niece, Kairah, who is like a daughter to me. Most of them live in the North VA (DC metro) but wherever they are in the world, is where I will consider my home to be.
What was the inspiration for the development of Victor Wear?
My amazing son, Isaiah was the inspiration. He has high-functioning autism. And now that he's growing up, my priority is to ensure that he can survive and thrive in the working world. And that's not easy for folks with disabilities. 85% of adults with developmental disabilities are unemployed. But they're far from unemployable. So, I created Victor Wear with Isaiah as a means to ensure his financial future and also provide economic and empowerment opportunities for people just like him.
The other thing that inspired me was just my desire to uplift others. So much of our autism journey together has been about overcoming obstacles and just pushing through – no matter how hard things got. We pushed through bullying. Pushed through developmental and academic challenges. Pushed through feelings of social alienation. And today, Isaiah is absolutely thriving. But it wasn't easy and I was always inspired by real stories of folks who have risen above obstacles – against all odds – through determination and grit. We call those folks "victors," and we want to tell their stories. And we want to empower everyone to realize their potential as victors through the inspiring slogans on our clothes.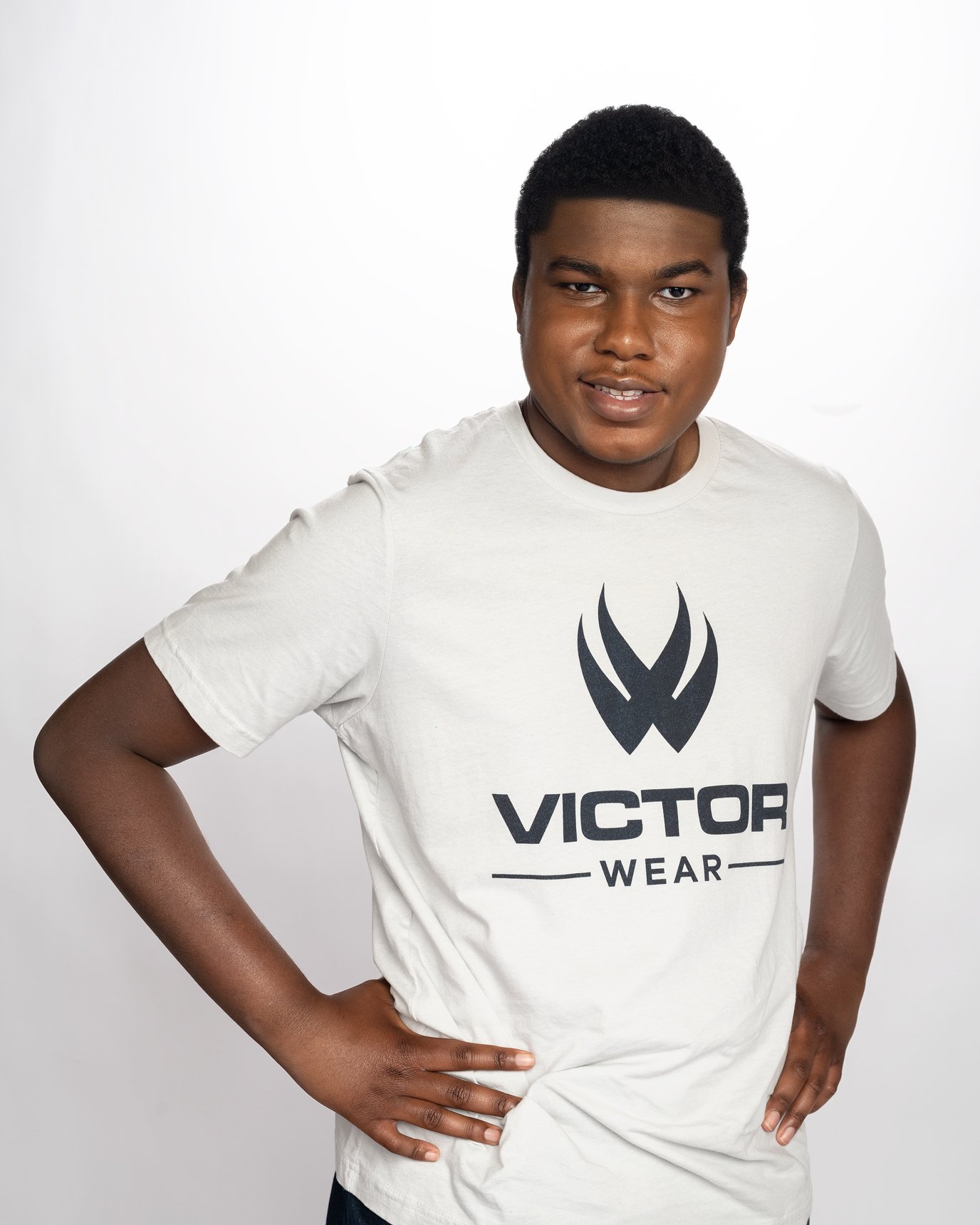 What was one thing you did that exceeded your expectations when you began developing Victor Wear?
I'd have to say it was a local TV interview with Fox 5 in DC. Isaiah and I appeared on the morning show for a 3-minute segment. And the segment resulted in about a dozen new followers, several sales, and a referral to the DC Chamber of Commerce, which ultimately led to our nomination for the Young Entrepreneur of the Year Award – an award we ended up winning. So that really showed me the power of the media. Those three minutes were game-changing for our business.
The Fox Magazine is all about inspiration, what/who inspires you the most?
What inspires me most is what the brand is all about – overcoming obstacles. That's the one thing in life we all face. I know I've faced my fair share. But how we deal with our challenges really defines who we are and what we are made of. So when thinking about people who embody that kind of resilience, I'd have to say, Isaiah. He is so strong and always seems to defy expectations. No matter what he faces, he always seems to persevere.
My niece, Kairah, is also an inspiration. Her mother (my sister, who was a teenage mother) died when she was just 12 years old and she's never known her father. And that trauma really affected her. But, she has never given up. For years, she held down a full-time job while also going to college full-time and raising three boys, and she just graduated from college a couple of weeks ago. And finally, my mother, may she rest in peace. Her unconditional love is the reason for everything I am and everything I have today. She always put us first and through her example and showed me how to do the same for Isaiah.
How do you handle comparisons between Victor Wear and that of other companies? What is one way you continue to distinguish your brand and stand apart?
I'd say that our story makes us unique. Lots of families are impacted by autism. But few start companies to secure their child's future and combat the challenge of unemployment for folks with differing abilities. Most people know or love someone with autism and that makes our story powerful and relevant, something folks can connect with.
I also think our brand is visually unique. The tribal style logo is a V and W. Folks say it makes them feel like a warrior when they wear it. Others say it looks like a flame. And both are great references because you need that power and fire and strength when you're trying to rise above challenges.
And finally, unlike brands like Nike, Puma, Under Armor, and others, sports isn't the main part of our narrative. Our models don't have chiseled perfect bodies. They are real people with real stories that people can relate to. Victor Wear is all about self-acceptance. And unlike positive brands, like Life is Good, our brand isn't about optimism. Hey, life isn't always good. Sometimes it's really fuckin hard. But you gotta push through, live it, and find a way to love it. So our brand is much more about resilience.
And the final thing I would say is that the brand revolves around the idea of being a 'victor' and celebrates the ordinary people in this world who are doing extraordinary things against extraordinary odds — folks with disabilities, teachers, nurses, veterans, activists, and single parents. Our brand celebrates the everyday heroes among us – to inspire all to be their best selves.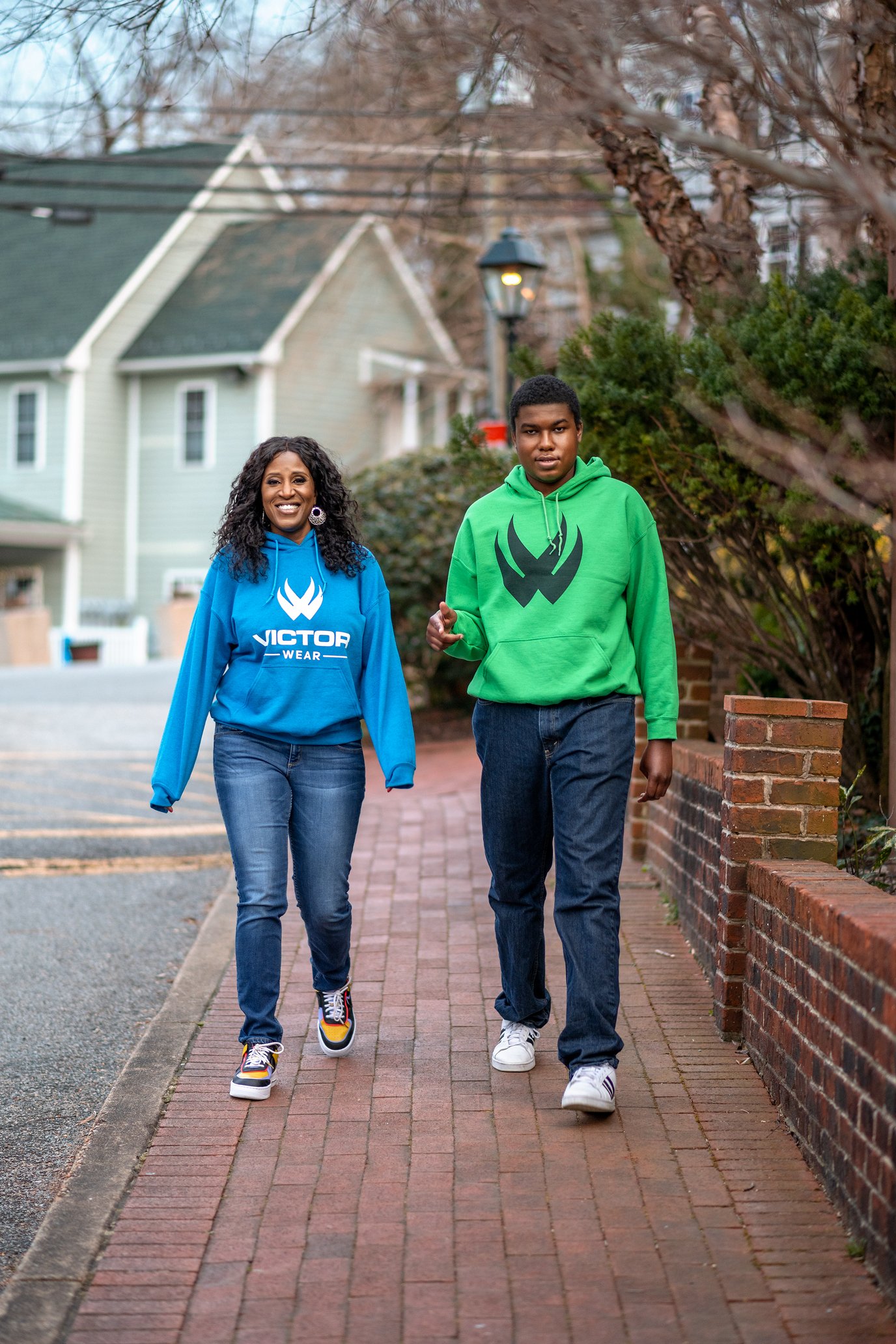 How do you translate trends to your audience?
Victor Wear isn't so much about translating trends. We want to be trendsetters.
What do you see as some of the economic and design challenges of the industry?
As far as economic challenges, as a women/black-owned business, I would love to see more support for us out there. And as far as design challenges, in general, I'd love to see more emphasis on bright, bold colors, which look great on people of color. A lot of colors in popular brands are muted or standard, so they look flattering on lighter skin tones. But those colors do nothing for a chocolate sista like me. So I'd like to see more brands take chances with colors and also design with inclusivity — of all colors, figures, and curves — in mind.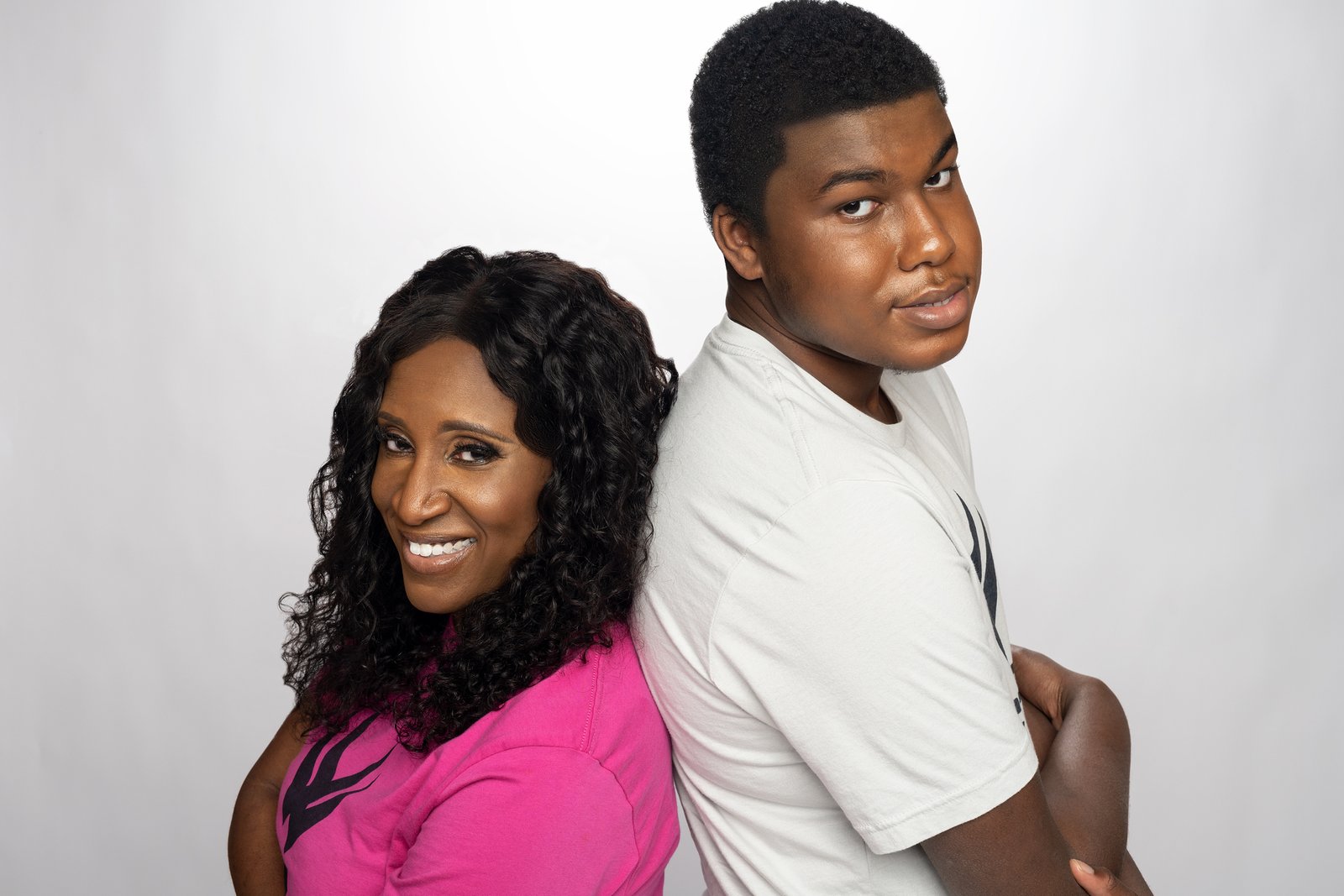 What does success mean to you? What are your rules for success?
Success for me is about being happy and content with who I am, where I am, and what I have – and ultimately achieving that contentment just boils down to gratitude. Also, as a mother, I feel successful when my son is successful.
So, my rules for success – work hard, be grateful for all you have and never give up on your dreams. Persistence makes all the difference.
What is your favorite fashion-related motto, quote, or words to live by?
Wear what makes you feel good.
For me, that's comfortable clothes in bright colors and inspirational clothing. I feel that clothing ought to inspire. It's so important to feel comfortable and confident in what you're wearing and clothing should be an expression of that and an expression of you.
---
Connect with Victor Wear!