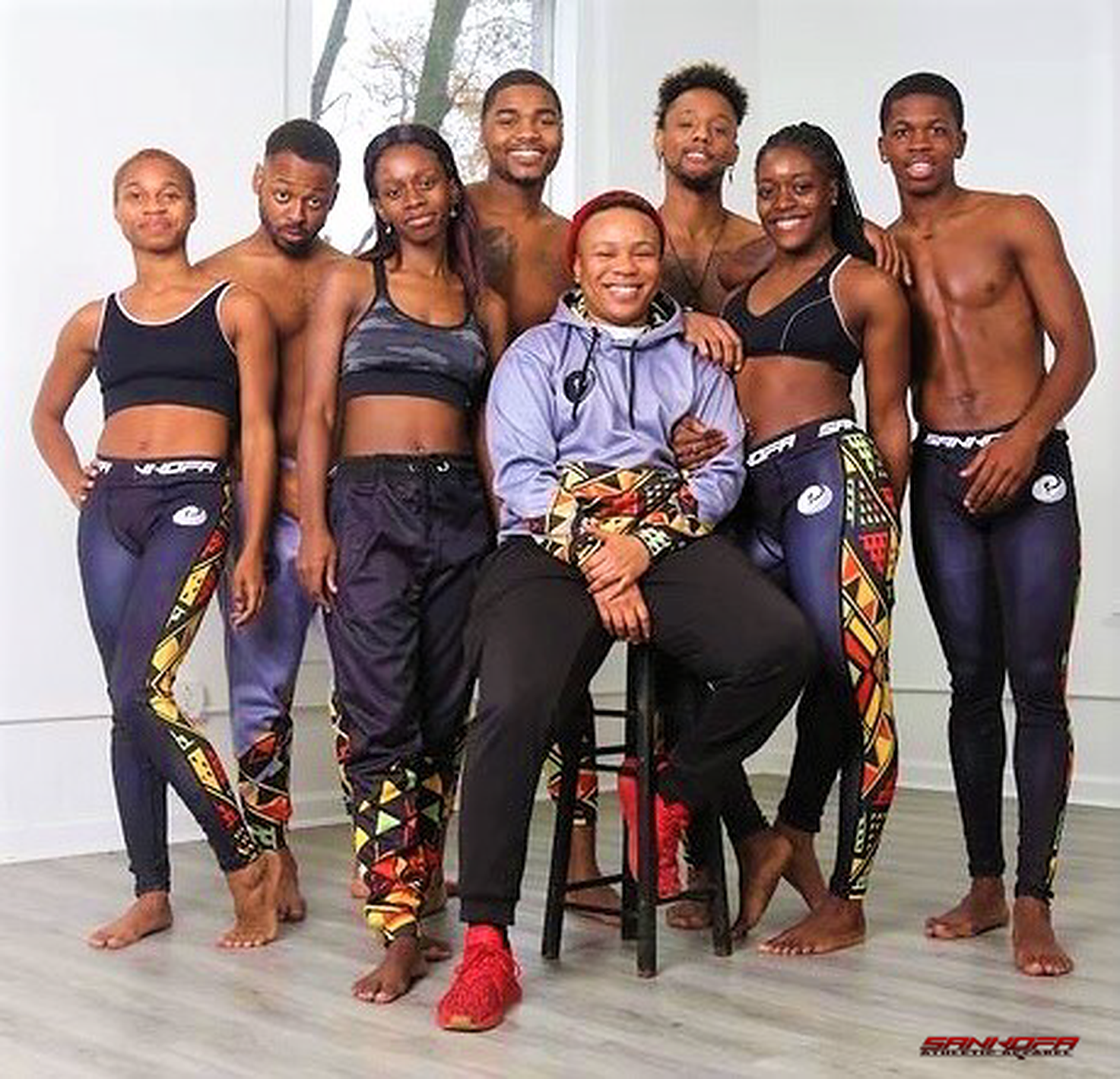 Meet Khalia Ervin, Founder Of Unity And Community-Focused Brand: Sankofa Athletics
Sankofa Athletics was founded in Los Angeles, CA by Khalia Ervin on May 1st, 2019.
The brand's name Sankofa is a word that originates from the Akan people of Ghana. The logo is an interpretation of an Adinkra symbol known as Sankofa. The symbol is designed with the bird's head facing backward signifying the importance of looking to the past. The egg represents useful knowledge. Therefore, the bird is looking to the past in order to retrieve useful knowledge to bring forth to the future. This signifies the brand's mottos "Future Movement, Look Back Give Back, and Purposeful Drip."
We interviewed with Khalia to discuss her upbringing, journey of starting a rising fashion brand, biggest inspirations, and advice for aspiring entrepreneurs.
Tell us a little about you…
My name is Khalia Ervin, I am originally from Cincinnati Ohio, moved to Los Angeles at the age of nine, and currently reside in Atlanta, GA. My life's journey has been one of trials and triumphs that I am very grateful to have experienced. At the age of 15, I found myself in and out of juvenile hall, and by the age of 16 I was placed in the system after my mother decided to give up her rights as my guardian. During this period of my life, I was dealing with coming to terms with my sexual identity, abandonment, and so many other issues teens deal with at that age. At sixteen years old, I was placed in my first group home for LGBTQIA+ youth called G.L.A.S.S. (Gay Lesbian Adolescent Social Service), and there was when I was given the opportunity to find my identity.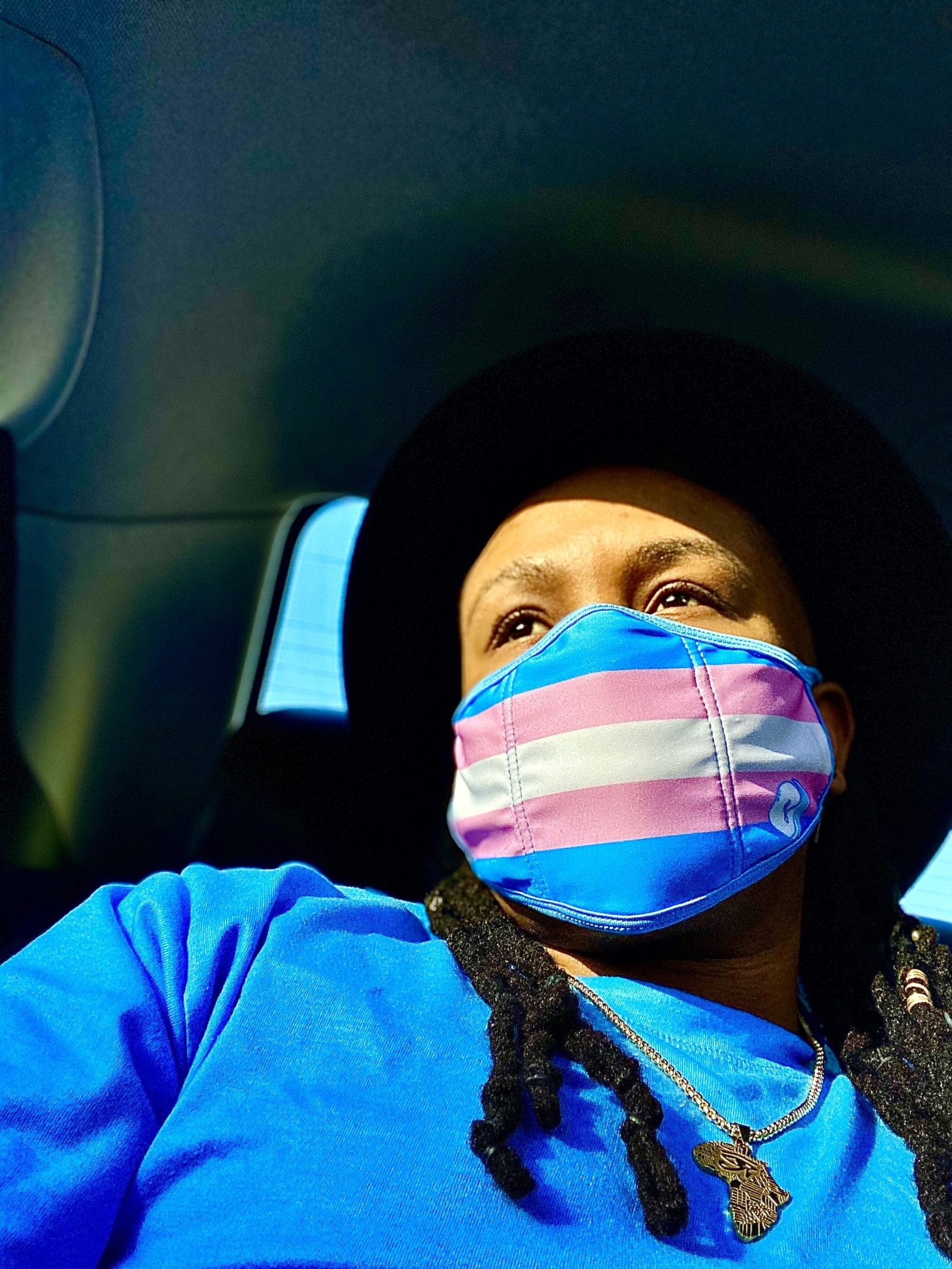 At the age of eighteen, I emancipated (aged out), and was forced to return to my mothers' home, and under those circumstances. I found myself homeless at the age of eighteen for my very first time. Fast forward to 2018, I lost both my parents, my father to diabetes, and my mother to breast cancer. Unfortunately, both had transitioned by the time, I graduated from California State University, Northridge, and when I started my first business. This sometimes saddens me to this day, but I know that they are here in spirit. Through all of my struggles, I am proud to say that I became the first graduate amongst my siblings obtaining my Bachelor's Degree in Social Welfare and Social Justice with a minor in Africana Studies.
This journey has led me into exploring entrepreneurship, thus the creation of Sankofa Athletics, LLC was born May 2019, and SK Manufacturing born October 2020. My life's experiences have equipped me with the necessary skills, character, and more to be the best business owner that I can be. I've pulled lessons from all of my life's experiences, and have utilized them to push forward. 
Has fashion always been your career plan?
Not at all, growing up my dream career was to become a homicide detective. My life's journey has led me to become a Behavioral Specialist working with youth who are on probation, or in foster care. January 2019, I was given my vision, and did a whole career change within a blink of an eye. Now, I find myself in the realm of fashion, and I love every aspect of it. When you find your purpose, the vision is given, and then the mission follows. 
What's a typical day like for you?
A typical day for me is waking up at 7 am, meditating or praying, utilizing social media to forward my brand awareness, and responding to any messages on social media. Around 9 am, I work out, groom, eat, and start my day completely. It varies on a day-to-day basis as to what needs to be done, so I make sure that I have a to-do list for each day to keep me on track. I also have a calendar to make sure I meet all deadlines and appointments.  I am in constant communication with my graphic designer, and manufacture(s). 
How do you separate fashion and style?
Fashion is a collective and style is individual. For example, I create unique athleisure wear that many people are attracted to, and are motivated to buy, this is fashion. Every person who buys the same pieces will wear it how they see fit, and to me this is style. Fashion is timely, it changes every season and style is timeless. 
What style item is a must-have that you can never go wrong with?
In my opinion, you can never go wrong with some dope joggers no matter if you are a man or woman. Joggers are one of those items you can use to work out in, lounge in, or even dress up!
Do you have any fundamental fashion tips for young professionals?
I would advise young designers to always create pieces that come from a place of passion, strive to remain unique to who you are, and allow that uniqueness to shine through each design. 
The Fox Magazine is all about inspiration, what/who inspires you the most?
My inspiration stems from my purpose and my why! That is rooted in wanting to create change, I seek to see in this world before my time is up, and to help change the lives of economically underprivileged youth domestically and abroad. I am able to do all these things by the will of the Infinite Divine Source, and my Ancestors. 
How do you translate trends to your audience?
I'm not really into fashion trends, every piece that I create comes from a place of passion. When I present pieces to my supporters they understand that the garments are a reflection of them. This translates to my supporters as them being represented through Sankofa Athletics, and that alone is empowering.
On the subject of trends, we can discuss how Sankofa Athletics is making it trendy for more businesses to intertwine humanitarian work within their brand.  
What do you see as some of the economic and design challenges of the industry?
Funding was one of the biggest struggles, I had to start off as a business owner, and what I did not realize about the fashion industry. Is that this industry is expensive, to start, and maintain. This industry is not as easy to navigate through, but if this is your calling. You will find solutions to your problems.
Designing is not a challenge for me, but finding a solid team was one of my hardest challenges. I am beyond grateful to have the team that I have now, and I look forward to continuing building with them.  
What's something people would be surprised to learn about you?
I identify as Trans – Non-Binary, and I practice polyamory.  
What's your best advice for people looking to get into fashion?
The fashion industry is not easy, the best thing to do is remain true to yourself, your brand, your vision, and always remain humble. No matter how hard things may get, KEEP GOING!
What is your favorite fashion-related motto, quote, or words to live by?
My motto: Purpose + Vision = Your Mission
Always lead with your purpose or why, followed by your vision, and accomplish the mission(s) you were sent here to accomplish. – Khalia Ervin
---
Connect With Khalia!