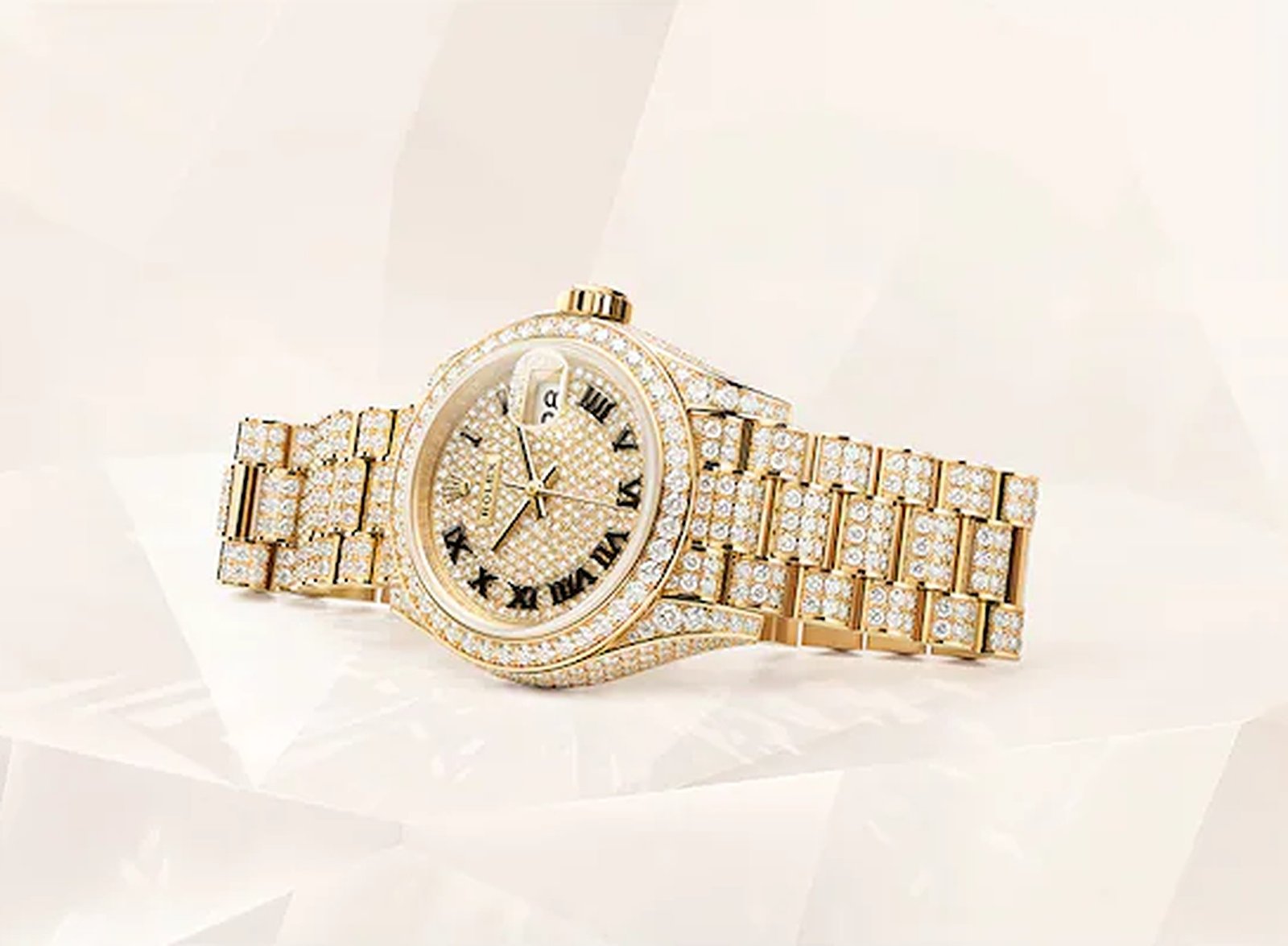 Most Expensive Rolex Ladies' Watches
Rolex is a Swiss luxury watchmaker that produces state of the art watches that are recognized as a status symbol all over the globe.
Rolex has maintained high levels of creativity and innovation in the production of its watches. Besides inventing watches that automatically change dates, it also advanced the waterproofing technology and invented the first watch that shows time in two time zones at the same time. Rolex was also the first watch brand to be awarded chronometer certification.
The high levels of innovation and the exquisite designs of Rolex watches or Rolex replica make them a favorite of many. They are an exceptional accessory for ladies that not only completes their outfit but also gives them a touch of sophistication. Below is a list of some of the most expensive Rolex watches designed for ladies.
1. Rolex Datejust Ladies White Gold Diamond Pave
This is an exceptional timepiece that features a 26-millimeter diameter case. 18k white gold is used on the case and is endowed with 150 diamonds. It also has a chic band that is made 18k white gold with a diamond setting. The watch blends perfectly with a diverse range of outfits. It boasts of automatic movements with an accurate second, minute and hour functions. Its diamond-paved bezels complete its gorgeous look. The timepiece costs $109,350.
2. Rolex Datejust Ladies Yellow Gold Diamond Pave Watch
The case of the Rolex Datejust Ladies Yellow Gold Diamond Pave Watch is made a 150 diamond beset 18k yellow gold and has a diameter of 26 millimeters. Its beautiful band is made of 18k yellow gold that is also set with exquisite diamonds. The watch has automatic movements with impeccably accurate minute, second, and hour functions. The watch retails for a price of $105, 950 and can be worn to both casual and official occasions.
3. Rolex Oyster Perpetual Lady Datejust Pearlmaster White Gold Watch
Nothing blends beauty and efficiency better than this outstanding timepiece. It is one of the most expensive Rolex watches designed for women and is worth every penny. Endowed with a case of 29 millimeters in diameter, the watch features a case and band that are both crafted of 18k white gold. Its stunning bezel has a 32 diamond setting while the white-colored dial holds diamond hour markers. The bracelet of the Pearlmaster set with a stunning 174 diamonds. The must-have wardrobe accessory costs $66,900 and has automatic movements with date, minute, second and hour functions.
4. Rolex Oyster Perpetual Lady Datejust Pearlmaster Yellow Gold Watch
If you are looking for a timepiece that perfectly unites innovation, beauty, and brilliant functionality, this is definitely the watch for you. Meticulously crafted to ensure elegance, the watch features a case that is made of 18k yellow gold and measures 29 millimeters. The band is also made of the same extravagant material. The gorgeous timepiece has a bezel that is set with an astonishing 32 diamonds while the bracelet is set with 174 diamonds. The hour markers that don the white bezel are diamonds. The watch costs $64,000.