The New Line of Footwear Announced by Guy Harvey Enterprises and Jack Schwartz Shoes Inc.
Guy Harvey Enterprises and Jack Schwartz Shoes Inc. to Launch New Line of Casual and Boating Footwear.
Guy Harvey's popular apparel and merchandise brand expands to include a full line of footwear for the first time JSSI and Guy Harvey Enterprises will donate a percentage of all profits to the Guy Harvey Ocean Foundation.
Guy Harvey Enterprises and Jack Schwartz Shoes Inc. (JSSI) announced a global licensing agreement to launch a new line of boating and coastal casual footwear featuring the iconic artwork of world-renowned artist, conservationist, scientist and entrepreneur Dr. Guy Harvey. The licensing agreement begins in time for the 2018 holiday season.
Founded in 1986 by Dr. Harvey, Guy Harvey Enterprises creates apparel and merchandise that reflect his love of the ocean and marine life. With this launch, the Guy Harvey brand is expanding its line of performance and leisure apparel to bring the familiar color and action of Dr. Guy Harvey's artwork to a wide range of comfortable, versatile and high-quality footwear.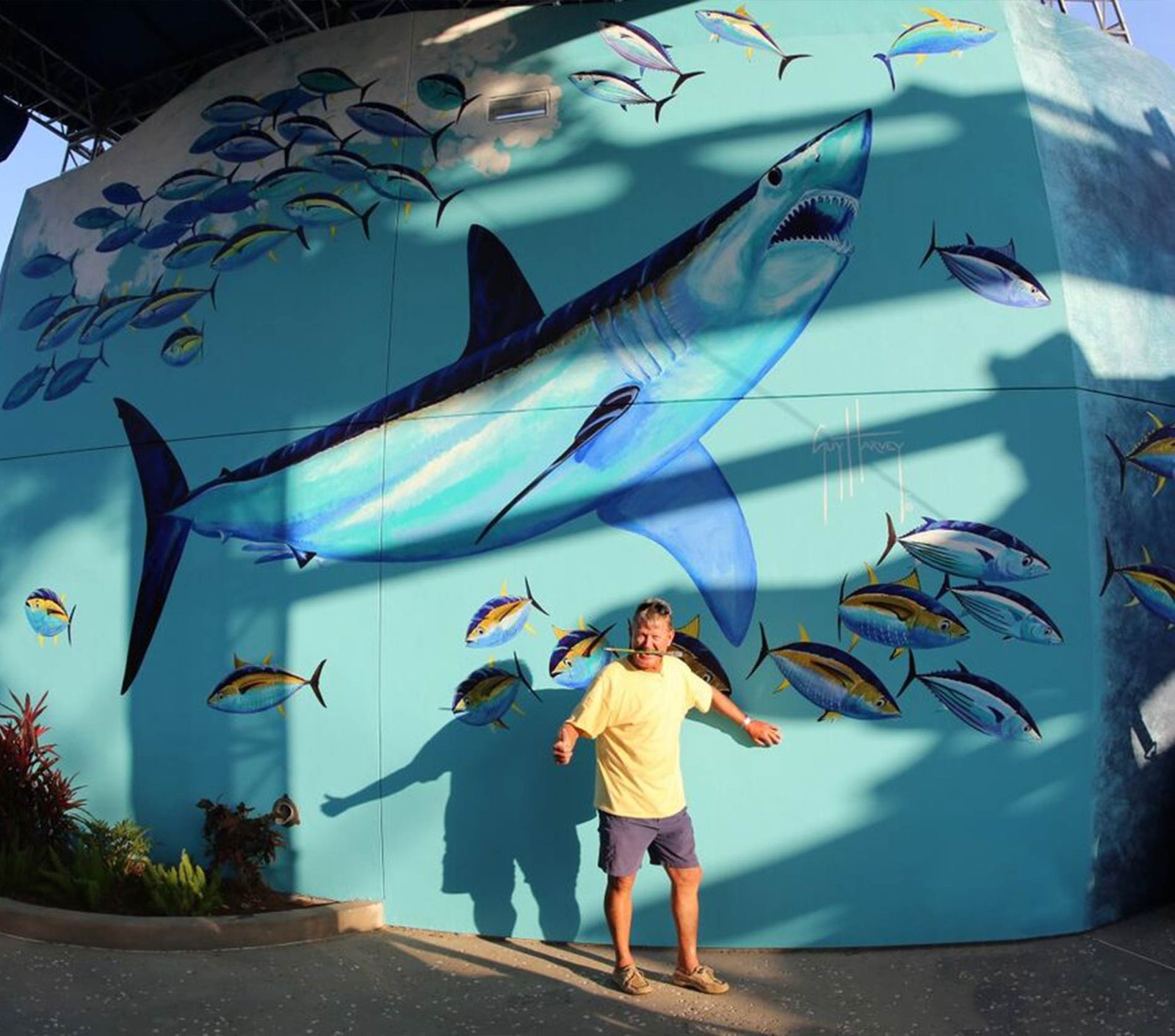 A percentage of profits from shoe sales will be donated to the Guy Harvey Ocean Foundation (GHOF) to fund scientific research and educational initiatives, to ensure that future generations will enjoy and benefit from a naturally balanced ocean ecosystem where fish and other marine wildlife flourish.
"We're proud to be partnering with JSSI to create comfortable, colorful, quality shoes that can take you from the boat to the beach to the barbecue," said Dr. Harvey. "This is an incredible opportunity for both Guy Harvey Enterprises and the Guy Harvey Ocean Foundation. We truly appreciate the support of JSSI in our efforts to create a sustainable marine ecosystem."
The launch of this new footwear line marks an expansion of JSSI's licensing business, coming on the heels of JSSI's agreements with Andrew Marc, Marc New York and Emeril Lagasse. As a family-owned business, JSSI has always dedicated itself to providing fashionable, comfortable and durable products that take people through any path, creating and distributing everything from street sneakers and all-weather boots to no-slip shoes for restaurant professionals. With Guy Harvey, they will be expanding into warm weather footwear with sandals, boat shoes, and casual canvas shoes.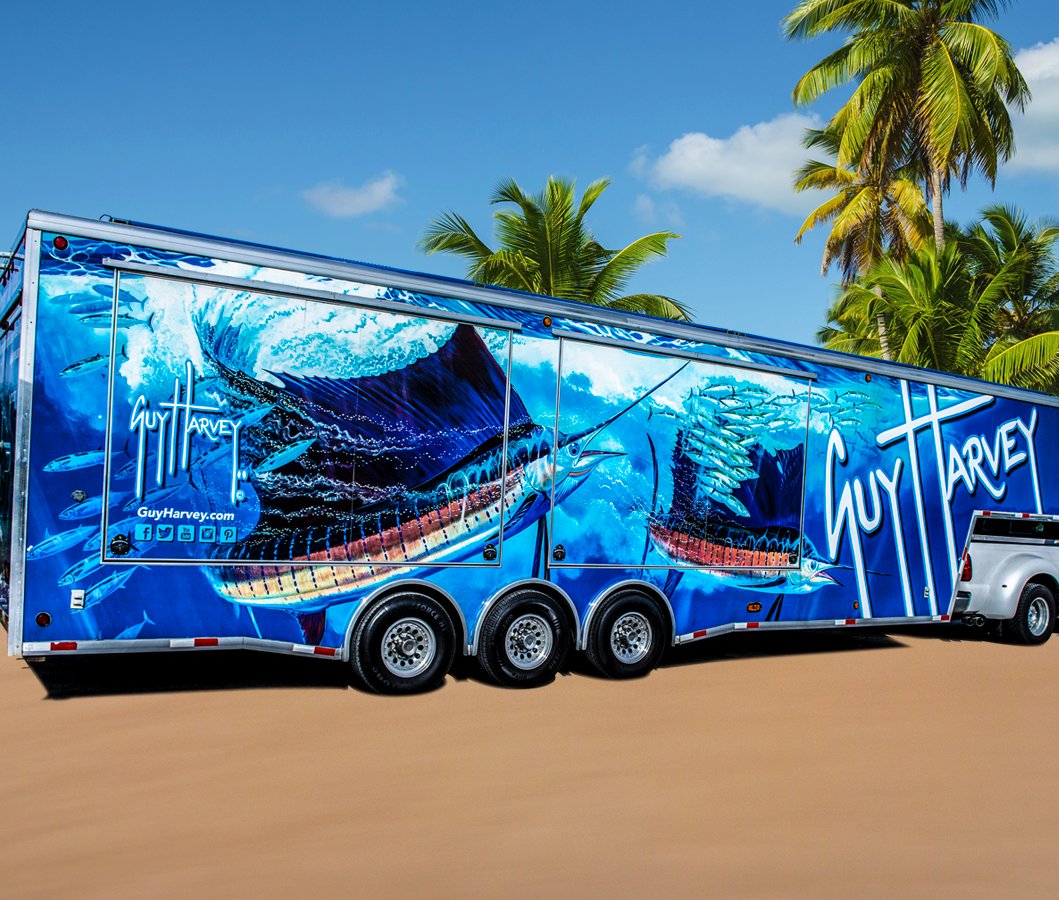 "We are excited to be coming into the Southeastern United States market with such a beloved and well-respected partner as Guy Harvey, expanding our footprint to states where boat shoes are better suited than boots," said JSSI President David Schwartz. "Sandals and sock-less footwear are growing everywhere, and having spent his life in and around the ocean, Guy Harvey knows better than anyone the value of a comfortable, versatile shoe that can transition from land to sea."
Guy Harvey footwear will be distributed throughout the Southeast Region in retailers that have been carrying the brand for years, along with key footwear retail partners starting the 2018 holiday season.
About Jack Schwartz Shoes Inc.
JSSI is an American family-owned business that's been a manufacturer, wholesaler and retailer of footwear for almost 80 years, through four generations. Their mission has always been to provide fashionable, comfortable and durable products. JSSI's versatility and unparalleled perseverance are the keys to its success.
About Guy Harvey
Guy Harvey is a unique blend of artist, scientist, diver, angler, conservationist and explorer, fiercely devoted to his family and his love of the sea. His childhood passion for the ocean and its living creatures not only inspired him to draw, but fueled a burning interest that prompted a formal education in marine science.
After graduating with honors in Marine Biology from Aberdeen University in Scotland, Guy returned home to Jamaica to resume his education, earning his Ph.D. from the University of the West Indies. Though he gave up a budding career as a marine biologist for that of a highly acclaimed artist, Guy has continued his relentless pursuit to unravel the mysteries of the sea, traveling the world to better understand the habits and habitats of the marine wildlife he paints.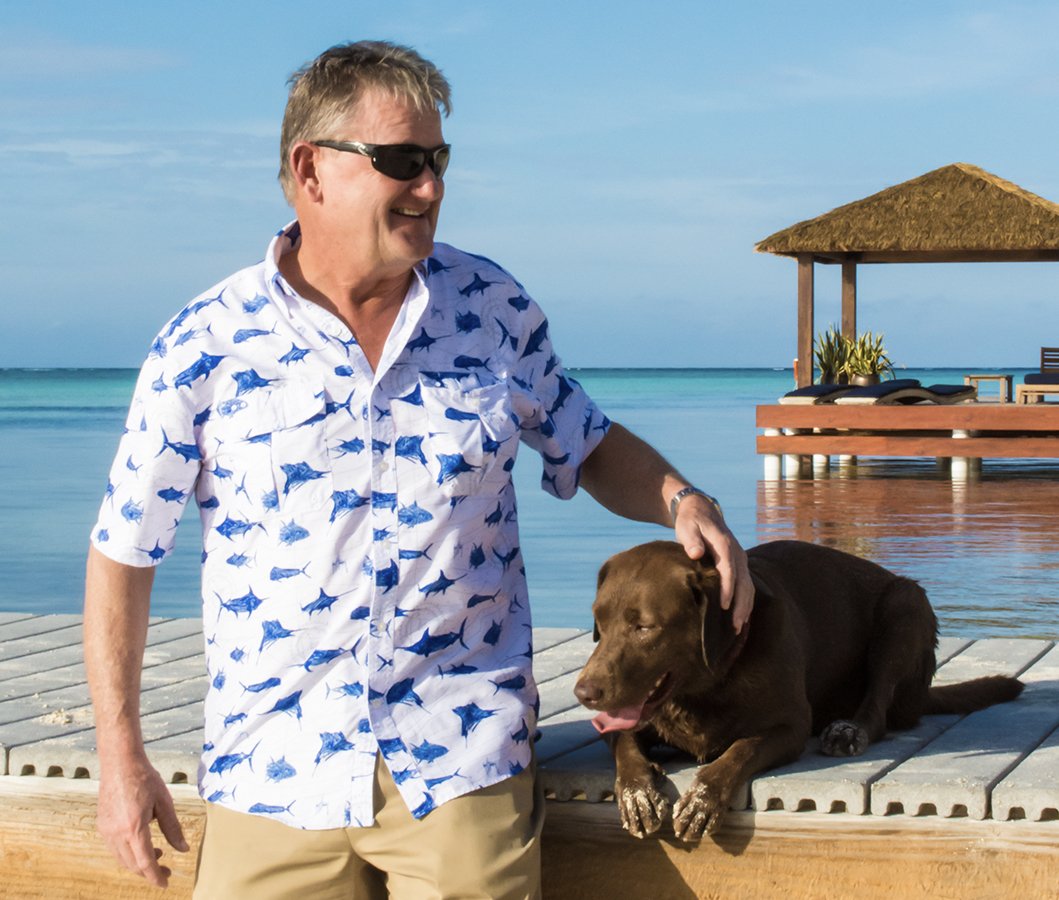 The Guy Harvey Ocean Foundation (GHOF) conducts scientific research and hosts educational programs aimed to conserve the marine environment. The GHOF also funds affiliated researchers working on better understand our ocean ecosystem, and educators helping to foster the next era of marine conservationists. The GHOF will help ensure that future generations can enjoy and benefit from a properly balanced ocean ecosystem.