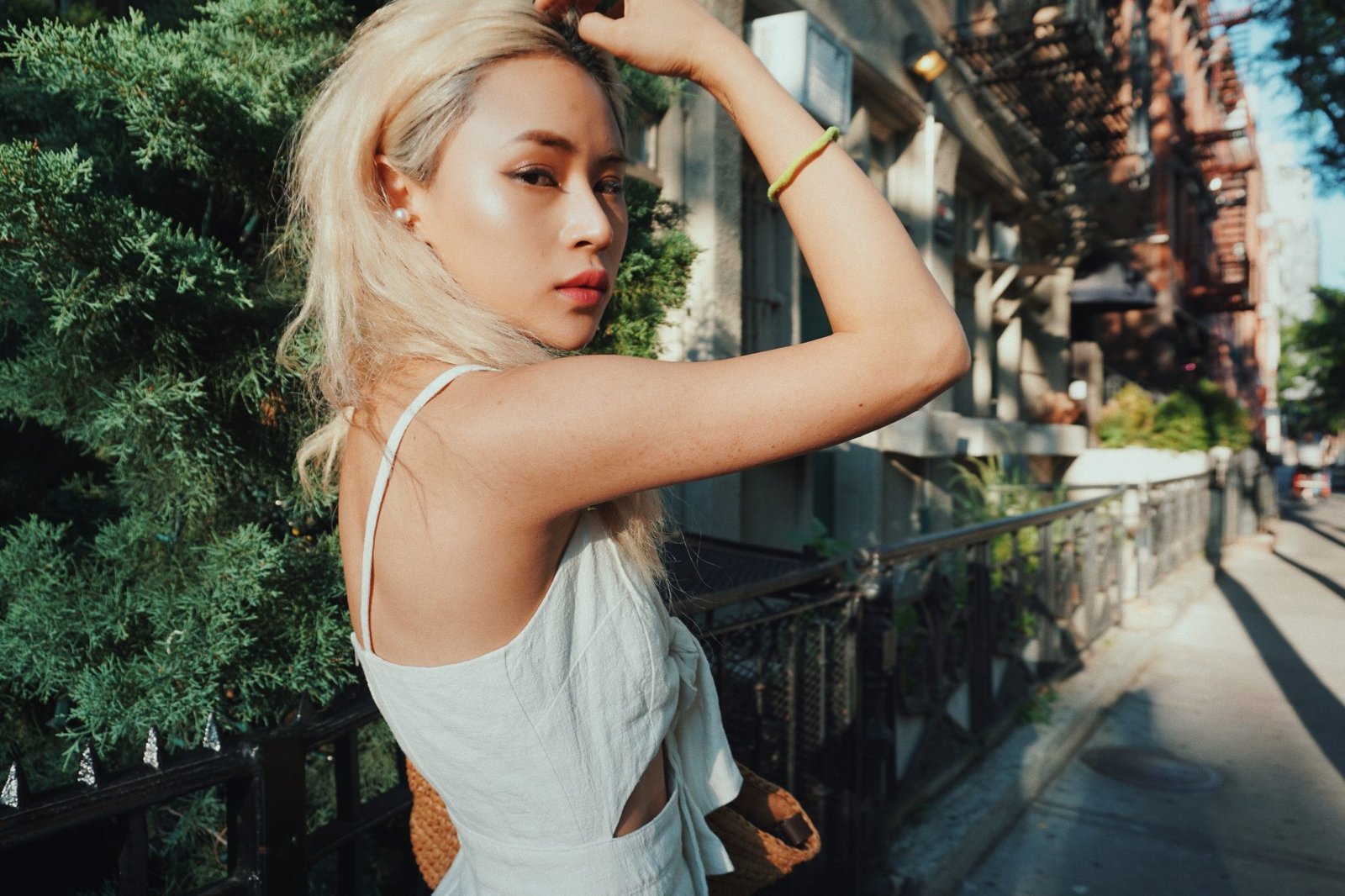 Vera Wang Discusses Building Her Empire
Vera Wang is the celebrated Chinese fashion blogger based in New York City.
She founded WG Empire, a lifestyle and fashion PR company helping connect China and the U.S.
We were thrilled to speak with Vera about her passions, a day in the life of a style sensation and her best advice for fashion blog hopefuls.
Where is home?
Xi'an and Beijing.
Has blogging always been your career plan?
Not quite. Although I majored in Chemistry in college, I am passionate about styling and putting on different kinds of clothes. Like many others in my generation in China, always been following my parents' guidance. I didn't know what I wanted. So when I first came to New York, I got a chance to express myself and to show my own personality. Also, I feel there was nobody stands for Chinese youth power in New York. Talking about their dreams, their struggles, their passion, So I did. I am willing to speak up. Then, starting from writing my first WeChat post, my blogging career begins.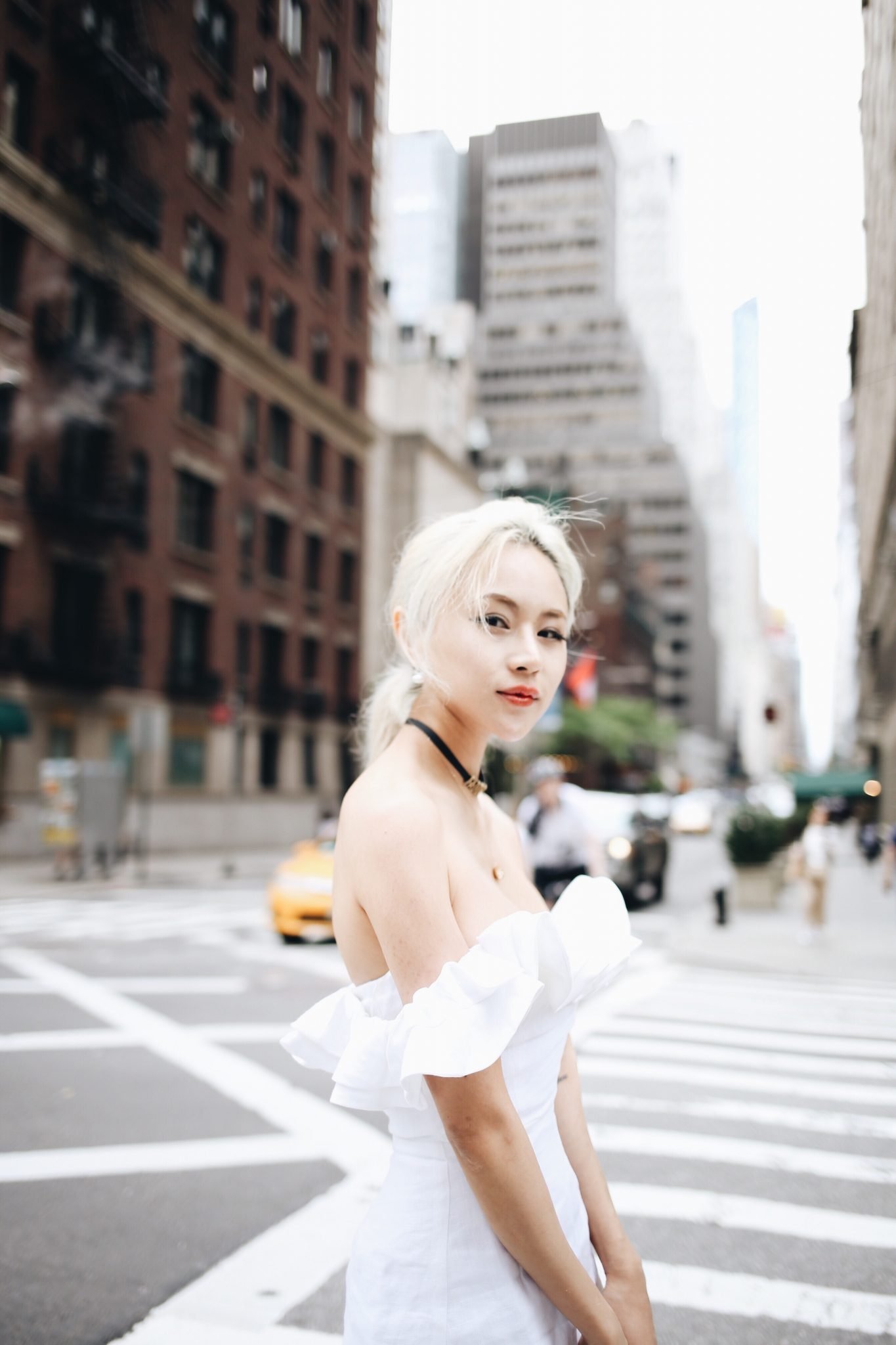 What's a typical day like for you?
I am not really a morning person. I get up at about 10am, then I will make some coffee, listen to the morning jazz and check my phone and emails. My meetings are usually scheduled after 1pm so the afternoon time is filled with meetings and running around in the city. In the evening if there are parties or events, I will be there till 8 or 9pm.
If I am free at night, sometimes I will go on dates. Try to keep work-life balance, lol. When I get home, it will probably be 9 or 10pm. Then I will write my blog, pour myself some wine and enjoy this quiet night. My day usually ends at about 2am and that is when I get everything done and go to my bed.
Tell us more about WG Empire…
I founded WG Empire trying to build a platform to connect bloggers and brands from China to the US and the other way around. It provides services to the brands including branding, social media marketing, and event planning services.
What trends are you most excited about for summer/fall?
Recently I love the effortless chic, Parisian style with a little bit vintage.
The Fox Magazine is all about inspiration, what/who inspires you the most?
Victoria Beckham. From a singer to a designer, she changes her career path and she is always ready to challenge herself. Although she has already a successful professional career, she can still keep a balance between her life and work. She is not just a good designer, a successful celebrity but also a smart woman in life. Additionally, she is always in a good shape and always looks pretty, has not aged a day. So she is my idol at all times.
Do you have any tips or tricks for achieving an aesthetically awesome Instagram page? Any social media tips?
I get many ideas and inspirations from looking tons of magazines, especially net-a-porter's THE EDIT magazine. Another little trick I use, I try to keep consistency in color within every six posts.
What's something people would be surprised to learn about you?
Changing my career path from Chemistry to a fashion blogger, and now started my own company, even surprises me. I could have a life ending up working in a laboratory or in a financial institution, but now I am working in the fashion industry and become a fashion blogger.
What's your best advice for people looking to get into fashion?
You can't just like it, you have to love it. A lot of people say they love fashion, but fashion is not just about shopping in a boutique. You need to have your own style. And in many cases, fashion is simply a love-hate situation. It is hard to define which one is better and which one is worse—it is all up to you.
"There is no time for cut-and-dried monotony. There is time for work. And time for love. That leaves no other time." — Coco Chanel
---
Follow her journey!