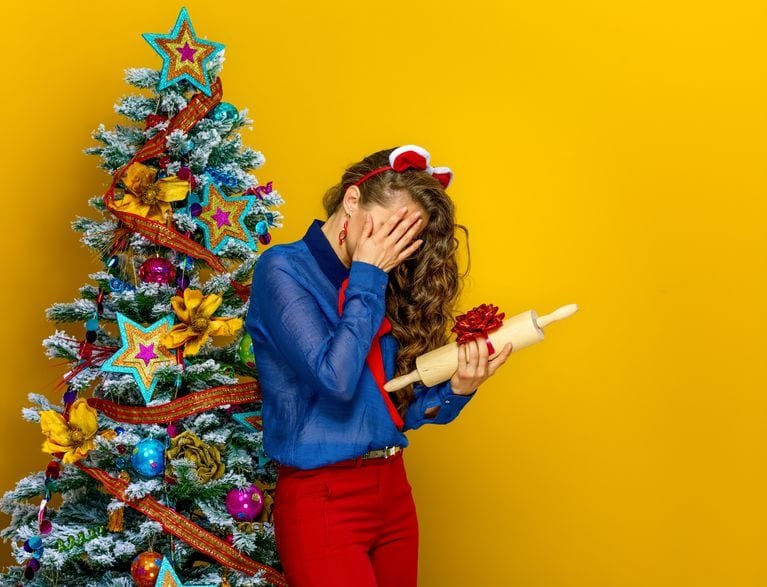 2019 Unwanted Christmas Gift Confessions
Americans are expected to drop almost $15.2 billion on unwanted presents.
Finder's research found that 60.8% of Americans don't like the gifts they receive, leading gift-givers to waste 15.2 billion dollars this holiday season. At the top of the pyramid are women, more likely to dislike their presents but in fewer quantities. 54.2% of women reported they weren't thrilled about an average of 2.9 presents compared to 45.8% of men not wanting an average of 3.5 presents they receive.
When it comes to getting rid of these unwanted gifts, research consistently showed that people would rather keep these lame gifts over any other option. In fact, 31.4% of Americans reported that they'd rather keep the unwanted gift over any other option with 42.7% of those unwanted items being clothes and accessories.
What not to buy for someone in 2019
You know when it's an unwanted present: Your loved one opens it, smiles, stares at you wide-eyed and gleefully says, "You shouldn't have… "
To avoid the awkwardness in 2019, consider steering clear of clothing and accessories. Of those surveyed, 43% said that clothing and accessories were gifts they least like to receive, followed by household items (20%) and cosmetics and fragrances (12%).
Who gives the worst gifts?
Friends remain the biggest culprits of unwanted gifts. Approximately 23% of American adults state that their friends give them the worst presents. Coming in second place are mother and fathers-in-law, with 14% of adults stating their in-laws give the worst gifts.
Surprisingly our mothers and fathers aren't the best at gifting, considering 10% of adults reported their parents give the worst gifts. Following parents as the worst gifters are partners (7%) and sons and daughters (6%).
Women have taken the lead this year for most picky
When it comes to who's getting those unwanted gifts, the sexes aren't exactly split evenly this year: 54% of women say they receive at least one unwanted gift during the holidays while 46% of men do.
Gen X really doesn't like your gifts
Gen X receives far and away more unwanted gifts than any other generation, with 44% saying they've received a gift they didn't want. They're followed by baby boomers (31%) and millennials (26%).
Gen X also has the most spent on them for unwanted gifts, averaging a whopping $121.90 each. That's almost 2 times more than what's spent on baby boomers ($66.98) but only $23.05 more than what's spent on millennials($98.85).
What happens to all the unwanted gifts?
What are people doing with their unwanted gifts? Open the nearest closet or check under the bed, and you're bound to find out.
According to our most recent survey, 31% of people just hold on to the unwanted item, followed by another 31% who plan to regift their sour-patch-present and another 20% who plan to exchange the unwanted item.
Check the full report here.