Beyond The Streets Is An Art Oasis In The Heart Of Los Angeles
BEYOND THE STREETS (BTS) is the premier exhibition of graffiti, street art and beyond, celebrating the soaring heights to which the world's most recognizable modern art movement has risen.
BTS is a groundbreaking multimedia showcase of paintings, sculpture, photography, installations and more in 40,000+ sq ft of industrial indoor and outdoor space. The exhibition debuted in Downtown Los Angeles in May 2018 and extended until August 26th with $25 general admission tickets.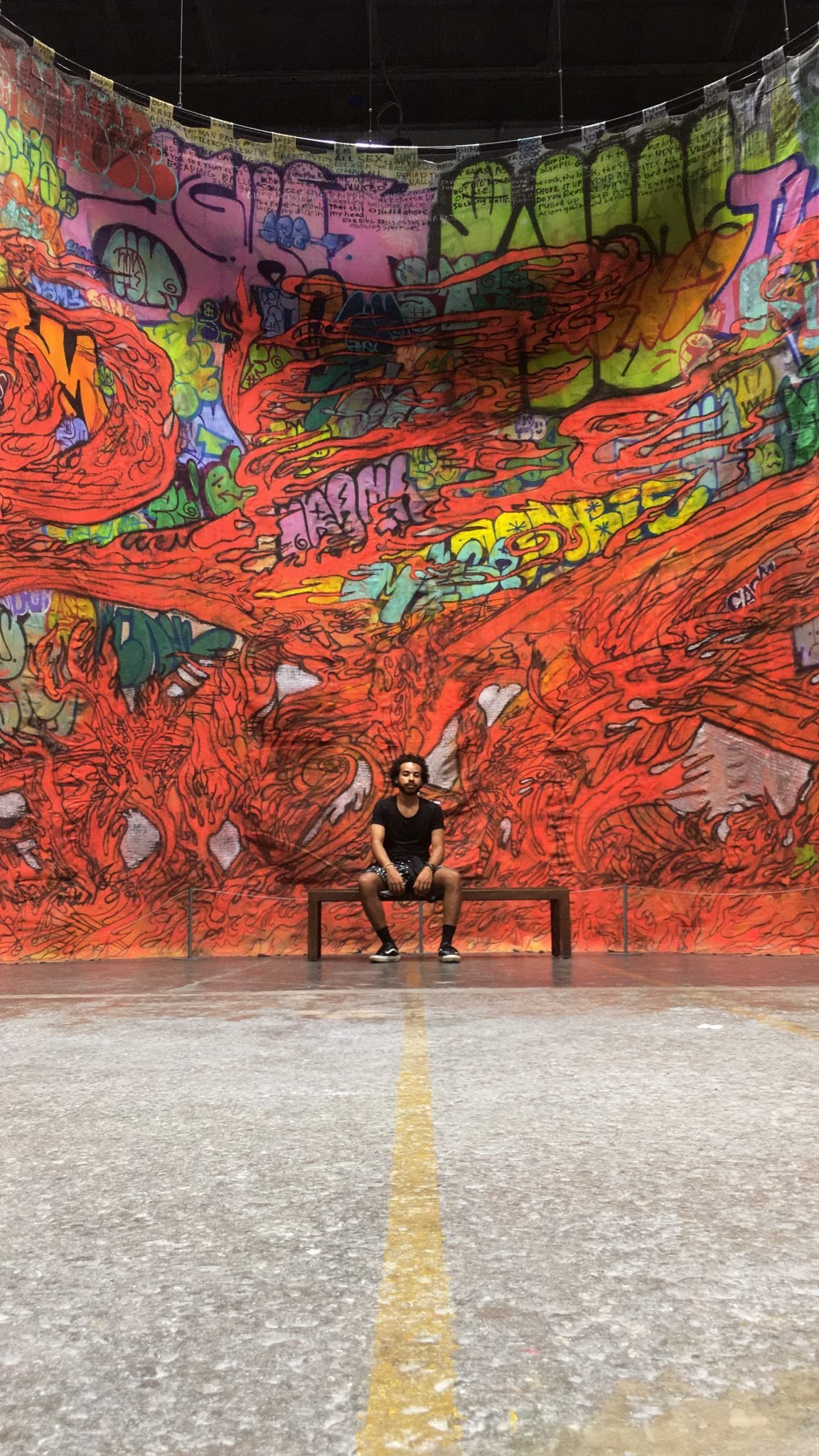 BEYOND THE STREETS is curated by Roger Gastman. He is a graffiti historian, urban anthropologist and collector. BTS is Gastman's dynamic follow-up to Art in the Streets, the U.S.' first-ever graffiti and street art retrospective which broke MoCA Los Angeles' attendance record with 220,000 visitors. Known for founding and co-publishing Swindle magazine with Shepard Fairey, Gastman co-authored The History of American Graffiti and co-produced the Oscar Award-nominated Banksy documentary Exit Through the Gift Shop.
Additional curation by Editor in Chief of Juxtapoz Magazine Evan Pricco, author and historian Caleb Neelon, and legendary NYC graffiti writer and historian David "Chino" Villorente. Adam Lerner, Director of the MCA Denver serves as a curatorial advisor. The exhibition is produced by Ian Mazie.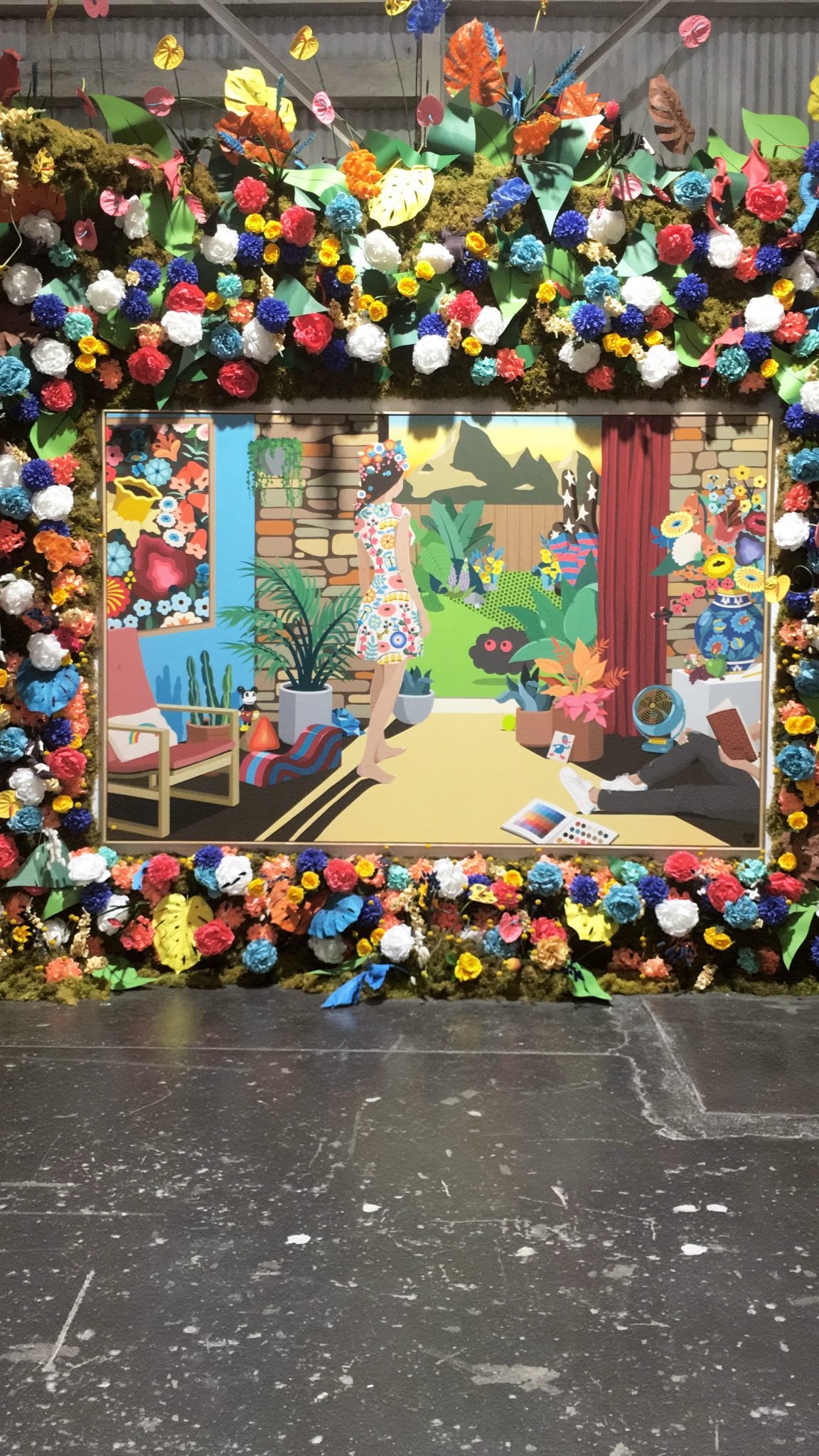 The exhibition included a variety of different art experiences including:
Faile's Temple
Faile's Temple, a highly interactive, life-size construction of ceramic, steel, mosaics and prayer wheels that re-conceives historical references from sacred structures that invite play and contemplation from the audience.
Mister Cartoon Cathedral
Mister Cartoon creates a cathedral-like installation that reflects his relationship with religion; questioning the spiritual and religious iconography that is prevalent in Chicano art and creating a body of work that reflects his un-spiritual awakening.
Aiko Strip Club
Aiko brings her perspective on sexuality, eroticism and female empowerment within a strip club styled room, inspired by Western red light districts and Japanese Shunga (16th-century erotic art).
HuskMitNavn's Drawing Room
HuskMitNavn's drawing room is packed with art supplies, instructions and comfortable chairs, giving you an opportunity to rest your back and have a go at creating your own 3D paper drawing, HuskMitNavn style.
Guerrilla Girls Feminist Banners
Large-scale graphic banners from renowned feminist activist artist collective Guerrilla Girls.
Check out some of our favorite highlights below.