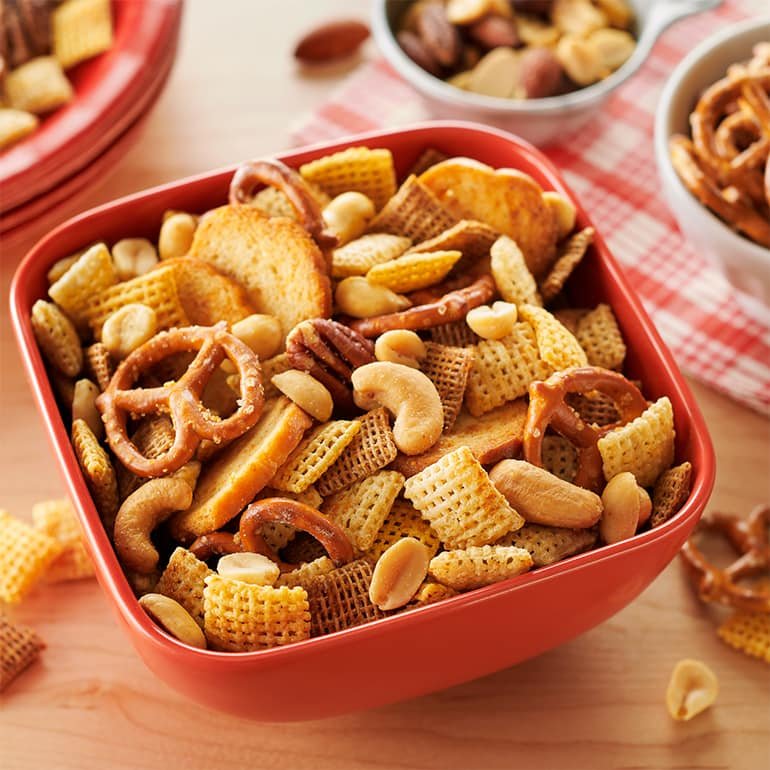 Chex Is Full Of Possibilities
Chex Cereal may look simple and straightforward, but if you take a closer look inside you'll see every piece is a new place to dream, to play and to enjoy.
Whether it's rice, corn or wheat, blueberry, cinnamon or chocolate, each one offers you a blank canvas to let your imagination run wild. So grab a spoonful, handful or baggyful and get to munching, mixing and making. Stir up your creativity and shake things up, at breakfast, at snack time, dessert and everywhere in between. Because inside these simple little squares you'll find a world full of possibilities.
Everyone knows mornings can get chaotic. Between packing lunches, getting ready and making sure the kids don't miss the bus there is no time to waste. Breakfast needs to be simple, delicious and something the whole family will enjoy.
Chex Cereal is a simple solution sure to put smiles on the whole family's face. With kid-favorite flavors like Honey Nut, Cinnamon, Blueberry and Chocolate you can make breakfast a breeze with Chex.
Looking for an easy win at your next family gathering? Chex has hundreds of simple recipes that can help get the party started! With traditional favorites like Original Chex Party Mix and Gluten-Free Muddy Buddies or new flavors like Blueberry Lemon Muddy Buddies or Pumpkin Spice Chex Mix, your guests will be reaching for more and asking you for the recipe.
The best part is that most of Chex's recipes can be made in 15 minutes or less, so you will spend less time cooking in the kitchen and more time celebrating with your family and friends. With Chex, you can put a simple twist on some of your favorite snacks and mix things up!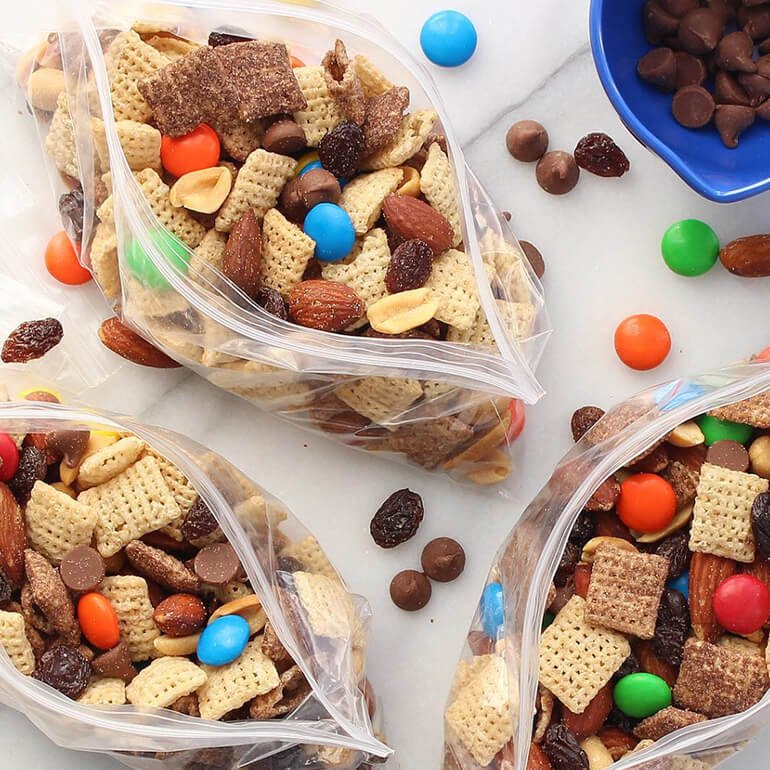 All of Chex's snacks don't require any baking and are made with simple ingredients you probably already have in your pantry! Whether it is a traditional favorite like Classic Chex Monster Trail Mix or a new idea like Chex Crunchy Apple Rings, they've got snack time covered.