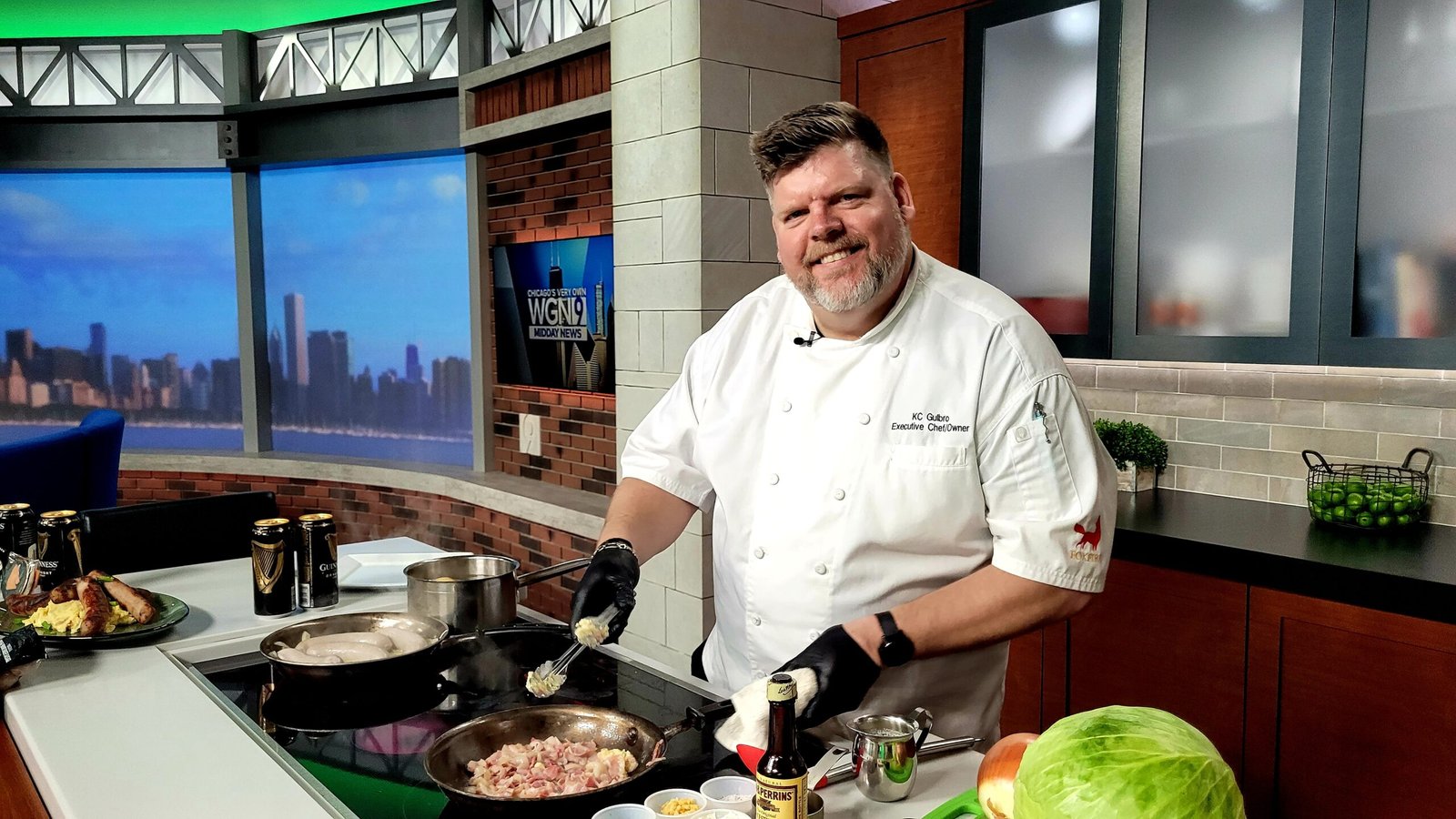 Meet Nationally-Recognized Chef, Restaurateur and Chef Ambassador for Certified Angus Beef ® K.C. (Kristopher) Gulbro
Nationally-recognized Chef, Restaurateur and Chef Ambassador for Certified Angus Beef® K.C. (Kristopher) Gulbro's passion for food came at an early age, working in the restaurant industry since he was sixteen and holding every position from dishwasher to line cook.
After years of mastering his skills in the restaurant and hospitality industry, K.C. and his father Curt opened the doors of FoxFire restaurant in 2003.
Being in business for over 18 years, the FoxFire family prides itself on investing in its employees and community, while being able to adapt and persevere through difficult times. He feels FoxFire's longevity has blessed him with the best of guests along with adopting the Geneva community as their home and lending a hand through various charity, chamber, and city events. Gulbro is full of life with a fun and vibrant personality!
In April of 2021, despite the previous year's closures and lockdowns, K.C. and his award-winning team persisted and opened his second venture, Copper Fox, a pub and banquet hall. Gulbro continues to incorporate his own style, creating unique savory dishes, and offering an exceptional dine-in experience — now a hotspot for fun local events.
Gulbro has been recognized by Northwest Quarterly, naming FoxFire the "Cheers" of Geneva. FoxFire has been a pinnacle staple in the community, earning recognition in the Daily Herald's Top Ten New Restaurants, the Kane County's Chronicle's Best Steaks, and West Suburban Living's Best in the West, and recently celebrated in Splash Magazine with an outstanding feature and review. K.C. was recently featured on WGN's Lunchbreak. FoxFire is a hub for everyone, including celebrities like Stevie Nicks, David Jones, Kenny Chesney, and Mr. October himself, Reggie Jackson.
Get to know K.C Gulbro, his passion for the culinary arts, and the scoop on the best steaks in the business!
Where do you consider to be your culinary home, a city, or a country that helped inform or inspire your love of steak? 
My culinary home would be in the kitchen, but much of my inspiration came from growing up outside of Chicago. It is such a culinary gold mine with so many options. Growing up it was the Mortons, Gibsons, and Benny's Chicago, and they were the restaurants my family would frequent for big occasions. A night at the steakhouse meant birthday celebrations or a good report card. The steak was also the center point of summer cooking — more so the gathering family part of cookouts. Spending time with my parents learning how to grill a steak or make mom's famous potatoes, was about us getting together as a family.  Growing older, dad would always grill out or take us to a steak house when we came home from school, etc.  I think that is why I am always drawn to it.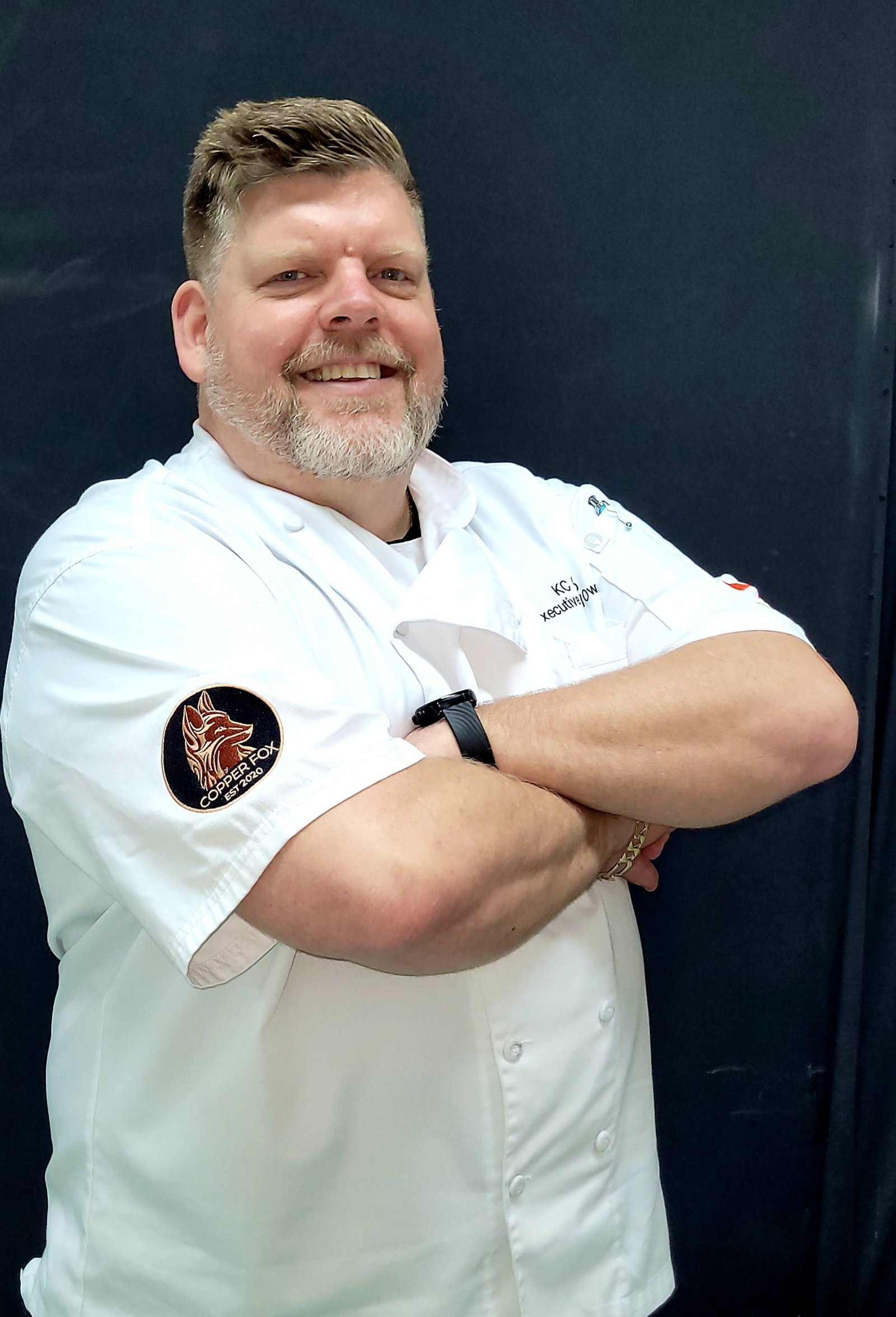 How did your business model lead to your two successful restaurants in Illinois, Foxfire and Copper Fox?  
Our business model is selling more than just food. We sell an experience, in a way, like a mini vacation. We also sell ourselves, as Curt (my dad) and I am always at one of the restaurants. The guests know this — they are drawn to it.  If one of us is away on vacation, they will ask where we are.  We are addicted to our customers and appreciate them.
June is National Steakhouse Month, how are you celebrating? 
We are offering a few unique cuts on special days, as well as some traditional and unique dishes that are staples at steakhouses. Being an official Licensee since 2017 of Certified Angus Beef ®, we want to celebrate this month and focus on their brand. We are offering our Famous Certified Angus Beef ® Putter Steak – a Bone in Ribeye, Certified Angus Beef ® Bacon Wrapped Manhattan Center Cut Strip Steak with Bleu Cheese sauce, and a Certified Angus Beef ®  Sirloin cap strip which we offer in a Steak Frites offering, and as a sandwich.
Other features are a Colossal Surf and Turf with a 22oz Certified Angus Beef ® Porterhouse with twin lobster tails, a seafood combo, and more. The menu gives the guests a chance to try something new but also has some less expensive cuts that they may have never tried before.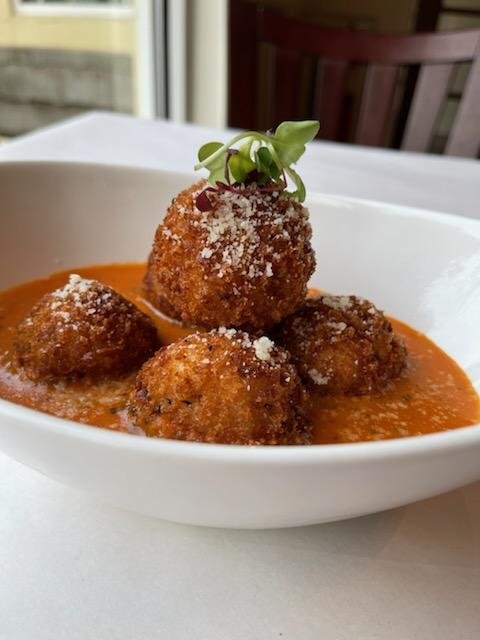 Can you tell us more about being chosen to receive the coveted title of Chef Ambassador for Certified Angus Beef ®?
Being chosen was a huge honor, and a surprise! I have worked with Certified Angus Beef ® since 2006 and featured the brand on my menus. I feel they have played a huge role in our success. I believe it is the best cut of beef out there. I also believe that they do not just stand behind the chefs that serve their steaks, but also the ranchers and farmers that raise the meat. Thanks to Certified Angus Beef ®'s website, I can see where some of my local farms are where my beef is raised. I plan on visiting a few of them before this summer ends.
The Certified Angus Beef ® Brand Ambassador program is an exclusive club that includes a few select chefs and restaurateurs who are at the top of their craft and use the Certified Angus Beef ® brand on their menu.
The Brand Ambassador program has created a network of the country's top chefs who are dedicated to serving the highest quality ingredients and impressing their diners every meal. These chefs represent the Brand on their menu, through media appearances, and get access to special events with the brand.
Certified Angus Beef ® hosts a yearly Brand Ambassador Summit at their Culinary Center in Wooster, Ohio where this group of powerhouse chefs comes together to get creative with great quality beef cuts, share ideas, and visit a working family Angus farm and see first-hand how cattle are raised to higher standards.
Brand Ambassadors have an in-depth understanding of Certified Angus Beef ®, including the strict standards the beef must meet to receive the brand's logo. Additionally, Brand Ambassadors have an appreciation for the family farmers and ranchers who raise the best Angus beef.
How do you pair different steak cuts with the perfect wine? I would say wine and steak are the perfect pairings — no matter the cut.  I would say that the bigger the tannins, the fattier the steak.  
With a lovely Bordeaux or dry Cabernet, I would suggest a Ribeye.
A spicy Shiraz or Zin pairs well with roast beef and short ribs.
For a Filet, a nice red blend or mid-tannin Cabernet.
Sometimes the style and the sauces play a role in it as well.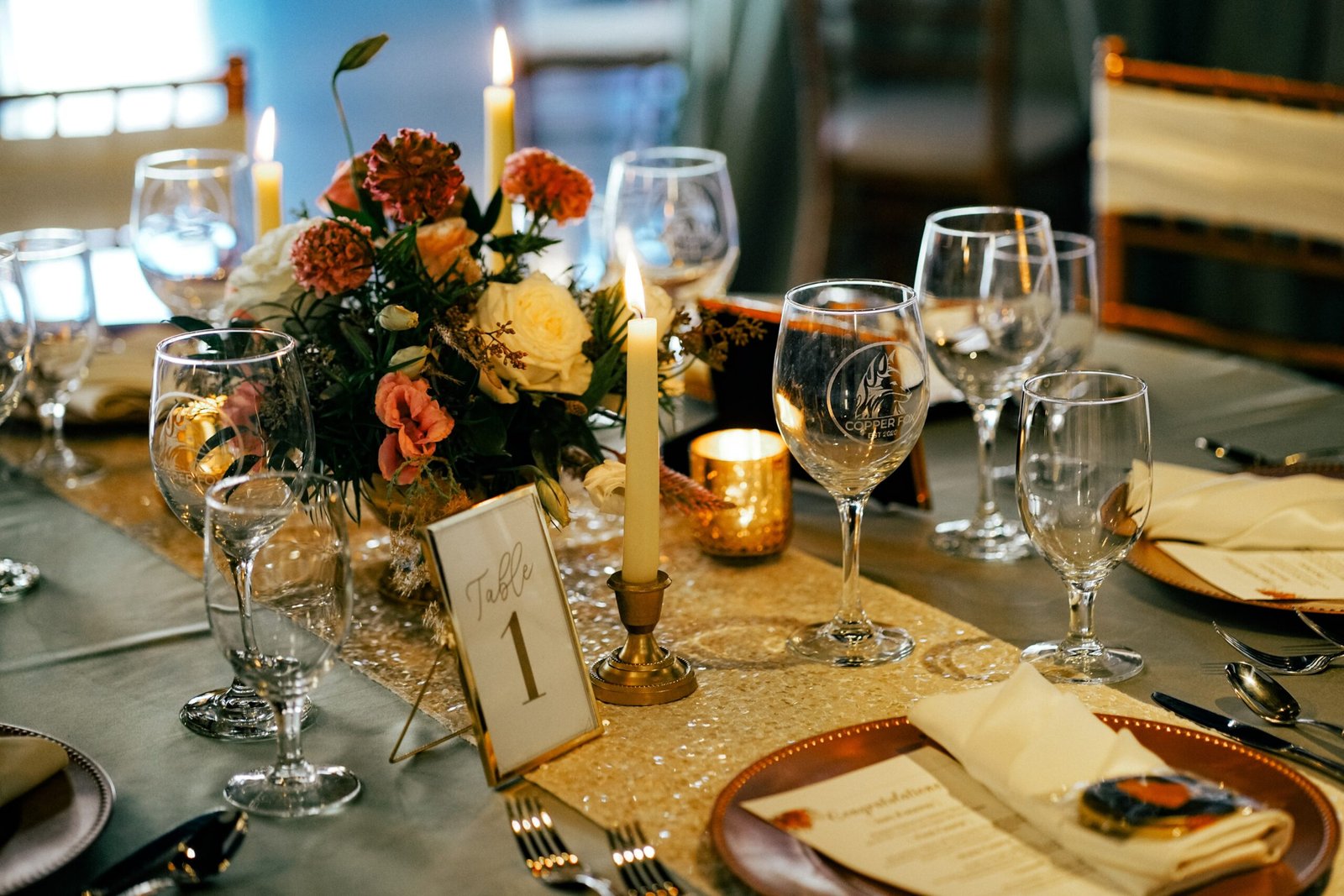 Can you explain the different types of steak cuts?
There are more than 50 cuts of steaks, so I will let you in on what we use the most.
Ribeye- (Delmonico, Spencer, Beauty Steak, Sarket Steak, or Scotch filet) This is our top seller – A rib-eye is of course from the rib section of the animal.  It can be fattier, which makes it perfect for both roasting and grilling.  Prime Rib and Ribeye are the same cut just cooked differently.  To cook it to perfection, always cut between 1/2 inch to 1 1/2 inches thick. It has the most intramuscular fat, better known as marbling.  This steak also has a greater Kernel fat content in it, which will produce the "eye"- in ribeye and it will cook faster, as fat is fuel.
New York Strip (Ambassador Steak, Strip Loin Steak, Kansas City Strip, Club Steak, or the Omaha Strip) – This is my favorite, and I think our Certified Angus Beef ® Prime New York Strip at FoxFire is the best steak you will ever have. It is nicely marbleized, but without the large deposits of fat like you get on the eye of the Ribeye and this is a leaner steak that pairs great with sauces.
The Prime Grade means it has an upper percentile of prime marbling, making this steak ultra-tender.  Our New York is vein out – meaning we do not use the end of the sirloin that the New York is cut from.  If you are purchasing this steak, ask your butcher for the steak without the vein, it may be more expensive, but it is worth it.  The vein will cause this steak to become chewy and unpleasant at times.  The further down the sirloin you go the bigger the vein can be.  In some cases you can cut this out, leaving you with a vein steak, which if trimmed properly is great on salads and sandwiches.
The Tenderloin and Filet are the most tender cuts. We use a Certified Angus Beef ® Barrel Cut or Center Cut Filet. The Tenderloin is a Pismo – one long muscle that is seldom used.  It isn't fatty at all, but the Certified Angus Cut does have some nice marbling. You can cut it with a butter knife at FoxFire and Copper Fox.  It is the second most popular, and one steak most people use for celebrations.
The Flat Iron – This is a newer cut, one that became popular when I started my culinary career. This steak can be as flavorful as a ribeye, and tender as a filet, but usually half the cost. This steak does have a vein that can go through this no matter what you do. This will make the steak tough and chewy, but slicing the steak the right way, makes it unnoticeable.  If the vein is larger, you can trim it out yourself.
The Cap Steak – Coulotte, Picanha, Fat Cap, Rump Cap, or Top Sirloin Cap by butchers in the U.S. (this is not the cap of the ribeye or spinalis), this is a cut from the sirloin. Like the Flat Iron, it can have a vein in it but is virtually unnoticeable if you slice it after resting post-grilling. This steak has a great flavor and is perfect for salads, sandwiches, or in our case- Steak Frites.
Porterhouse and T-Bone, believe it or not, are the best of both worlds for steak lovers. On one side you will find the New York Strip and on the other the Filet.  The difference between these two cuts is the size of the Filet. According to the U.S. Department of Agriculture, a tenderloin section that is at least 1.25 inches across at its widest point qualifies the steak as a Porterhouse; anything smaller is a T-Bone. The best part is the bone in this steak- as in any steak.  If you can get a bone in anything, the marrow starts to melt and seeps lovely flavor into the meat, giving it a rich flavor!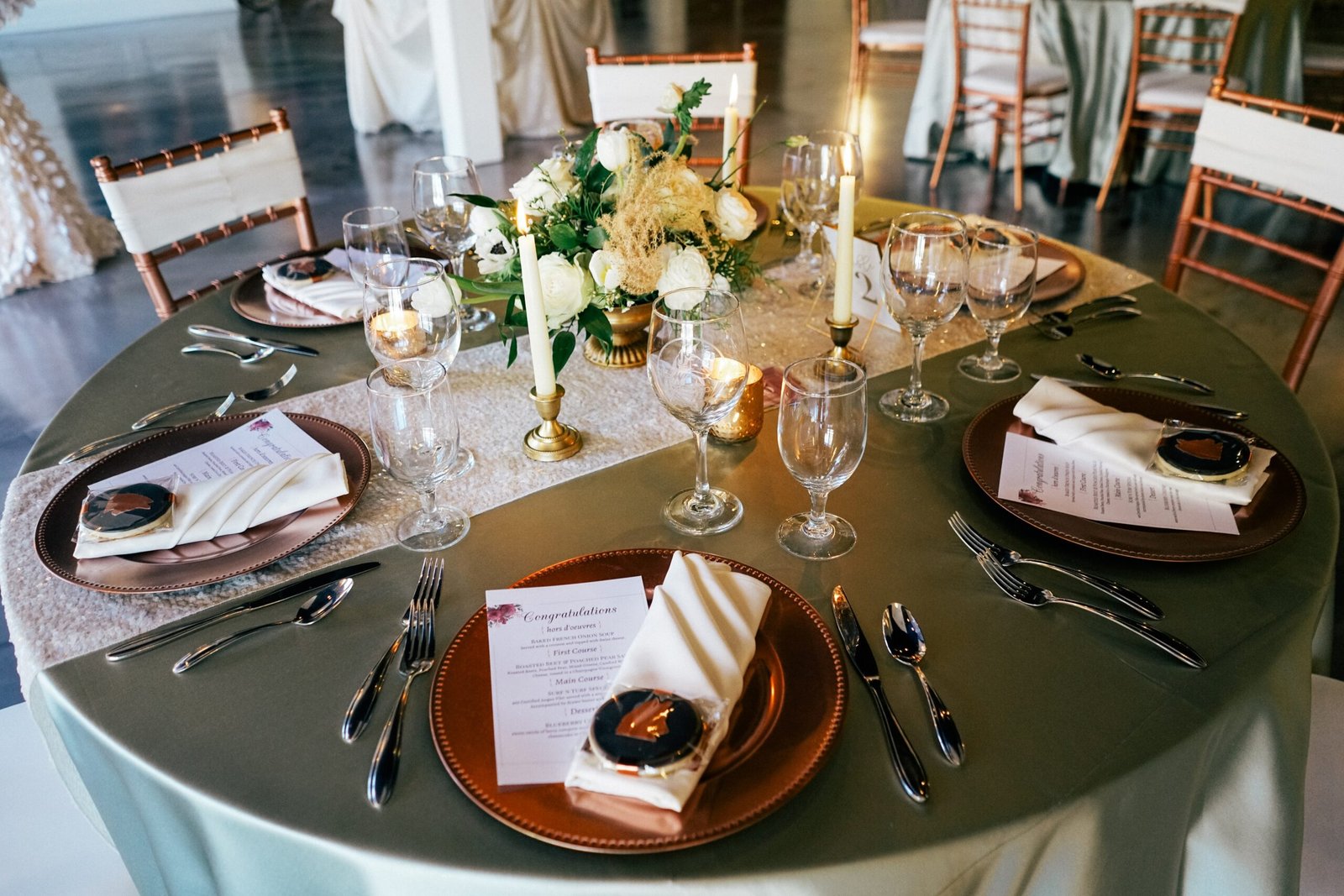 Granted you pay for the bone, which is why most steakhouses will only carry one bone-in steak. It does get pricey – for example, a Tomahawk Ribeye is an amazing steak, but it is currently $42/lb and in that steak, you get 1-2 lbs of meat and 1-2 lbs. in bone.
Short Ribs (I LOVE THESE) – they are so forgiving. You can cook them overnight; you can cook them in a crockpot- they are universal.  And have a large amount of flavor. We use these bone-in! Yes, we pay for the bone, and sometimes the bone does not make it to the plate, but it adds so much richness to the product that each bite will be full of flavor. You can grill short ribs, but these babies are best for roasting. We showcased these prior to covid as a Pour Mans Tomahawk. Taking long-bone short ribs, we cut and tied them.  It was a 4lb roast per individual- or for two- with 2 lbs of amazing meat and 1-2 lbs of bone — a real crowd pleaser!
What are some of the best food apps to have?  
I love the Certified Angus Beef ® Roast App – It is great for all chefs.
Chef Steps for Sous-vide cooking
Uber Eats
Pinterest and Instagram for inspiration
America's Test Kitchen
Food Network
And I love the website Serious Eats – and of course Chef John from Food Wishes and the guys from Sous Vide Everything.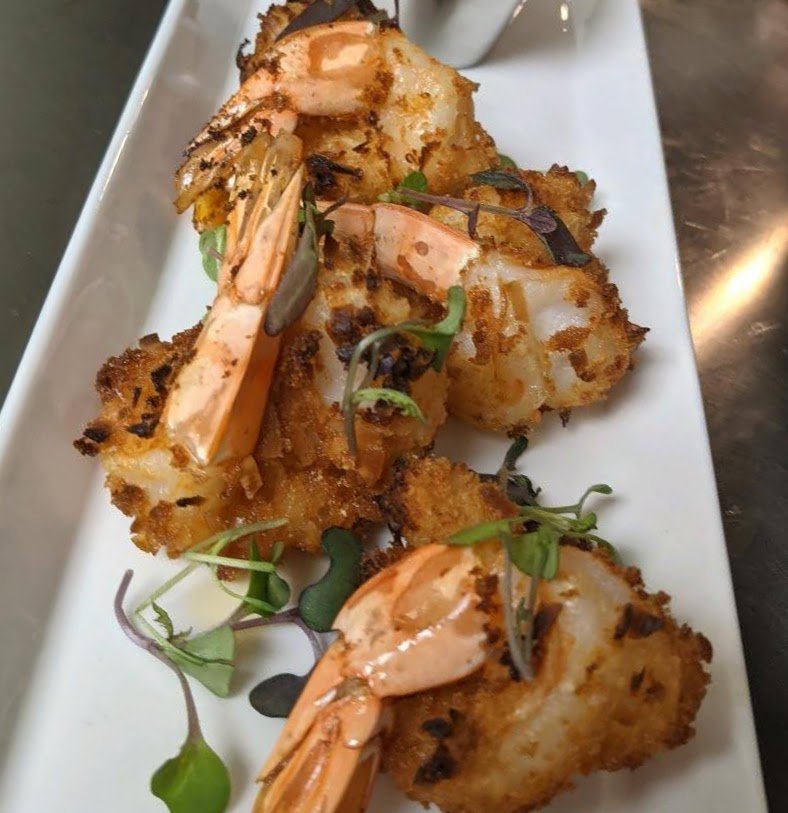 Has food always been your career plan? 
Growing up I idolized Sam Malone from the show Cheers- even though I hated beer and was 8, I just thought how cool it was to have all your friends come to your business and hang out. My neighbor Erin and I would play "restaurant" and make a little bar out of left-over bricks — again being 6-8 years old, we served Coca-Cola. When I was in college I worked as a bartender, cooked, and had a great following of bar customers. I got hooked and pursued a career in the hospitality business. Everything I knew, I learned from working and listening to other chefs and cooks.
What's a typical day like for you?  
My day starts early, and I am usually at work by 8:30. If it is a busy month, or I need to focus, I will come in even earlier. It is amazing how many people come in to "see" you when you are busy. I will oversee prep and talk with my sous chefs to gauge the day. I am usually planning menus and doing the paperwork side of the business from 10 am-4 pm, with manager meetings or wine/liquor tasting from 2-3:30. I will get dressed and ready and then be in the kitchen from 4 pm-close. I do this every day, but Thursday and Sunday.
On Thursdays, I will work during the day, and then the night and all day Sunday belong to me and my loves – my Motorcycle and my lady, Lindsey. I might say that Lindsey is the best app I have – as she really is my muse. 😉 I think this also ties into the secret to our success. "Managing yourself with mercy" is my Dad's mantra, he says it all the time. By taking two days off, you can recharge, try new things, and get a chance to live life. It is vital. We have brought this into our business model, and we are closed every Sunday unless it falls on New Year's Eve. It helps our staff live somewhat-normal lives as well and keeps them from going off the deep end. Treating them like family is why we have most of our staff with 8-plus years under their belts. It is also why we have a few employees that started with us back in 2003/2004 when we first opened.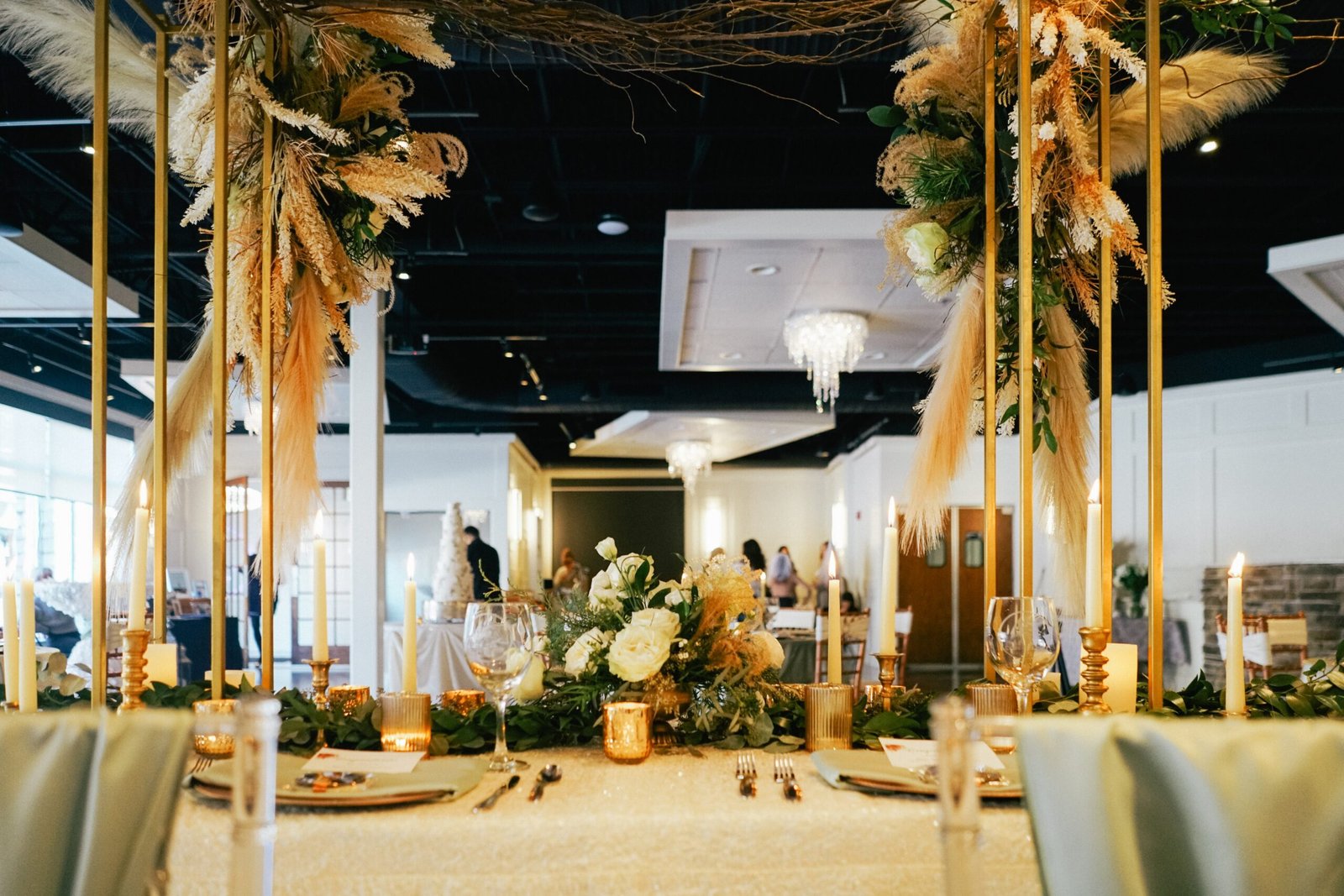 The Fox Magazine is all about inspiration, what/who inspires you the most?  
I mostly give my praise to my Maker, Lord and Savior, and my amazing parents for obvious reasons. What inspires me the most is going to new restaurants and talking to and meeting other chefs. Going into a friend's restaurant where someone knows me, or I know them, and we all walk away having learned something from each other and ready to try something new. Being a Chef is the closest thing to being a professional athlete — we love to compete.
For example, when my friend Chef Garrett down the street has me try his BBQ Parfait — which is amazing, I am deciphering it, seeing what the secrets are and how I can make it better, without even knowing it.  I then find myself drawing up my BBQ recipes and just like that I fall down the rabbit hole!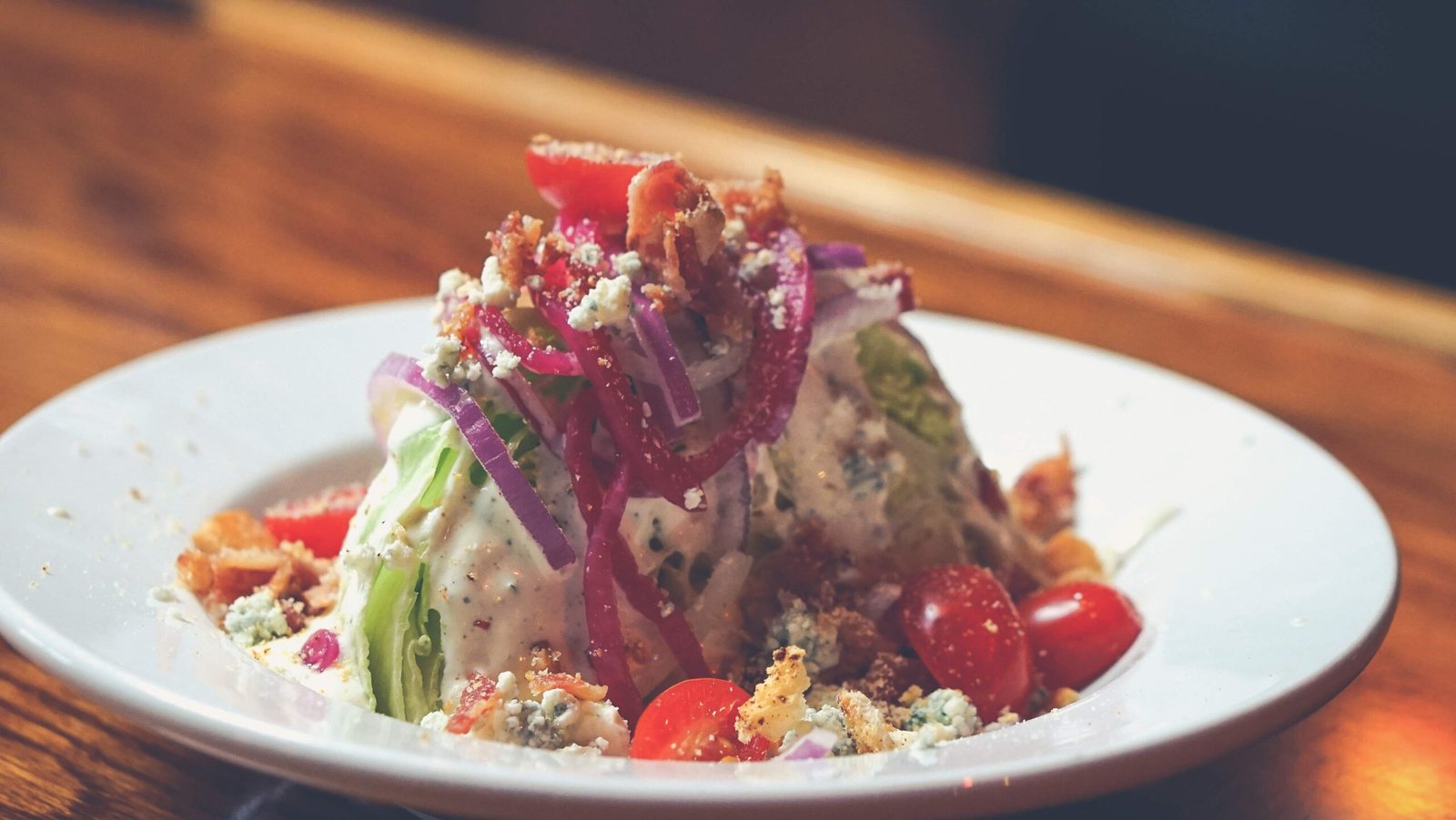 What are your top tips for making the best steak? 
The key to the best steak is the sear.
Tips for the best steak:
Maillard reaction — a form of non-enzymatic browning that occurs in foods when proteins and/or amino acids chemically react with carbohydrates to reduce sugars. Applying heat during cooking accelerates and continues this intricate process, which elevates the taste, aromas, and appearance of food.
We achieve this by taking our freshly grilled steak and placing it on a hot sizzle plate with a spritz of oil and placing it in the oven. The Maillard effect elevates your steak from your backyard to the steak you have at the restaurant.
What's something people would be surprised to learn about you? 
I have completed an Iron Butt Challenge in less than 22 hours – which is riding a motorcycle over 1000 miles in less than 24hrs! I am an avid motorcyclist and spend my vacations on two wheels.
Others are shocked to know I am a restaurateur. Many people either refer to me as the cook or the owner's son, but we are partners, and I actually am the reason he got into this business. Lastly, I cut my teeth as a bartender. The same principles I learned making a balanced cocktail, I try to bring into my cooking.  The biggest joy I get from cooking is teaching others.  The "teach a man to fish" quote, is great, but it needs another line to follow it,
"If you give a man a fish, you feed him for a day. If you teach a man to fish, you feed him for a lifetime…" and I would love to add: "….and teach the man how to cook his fish".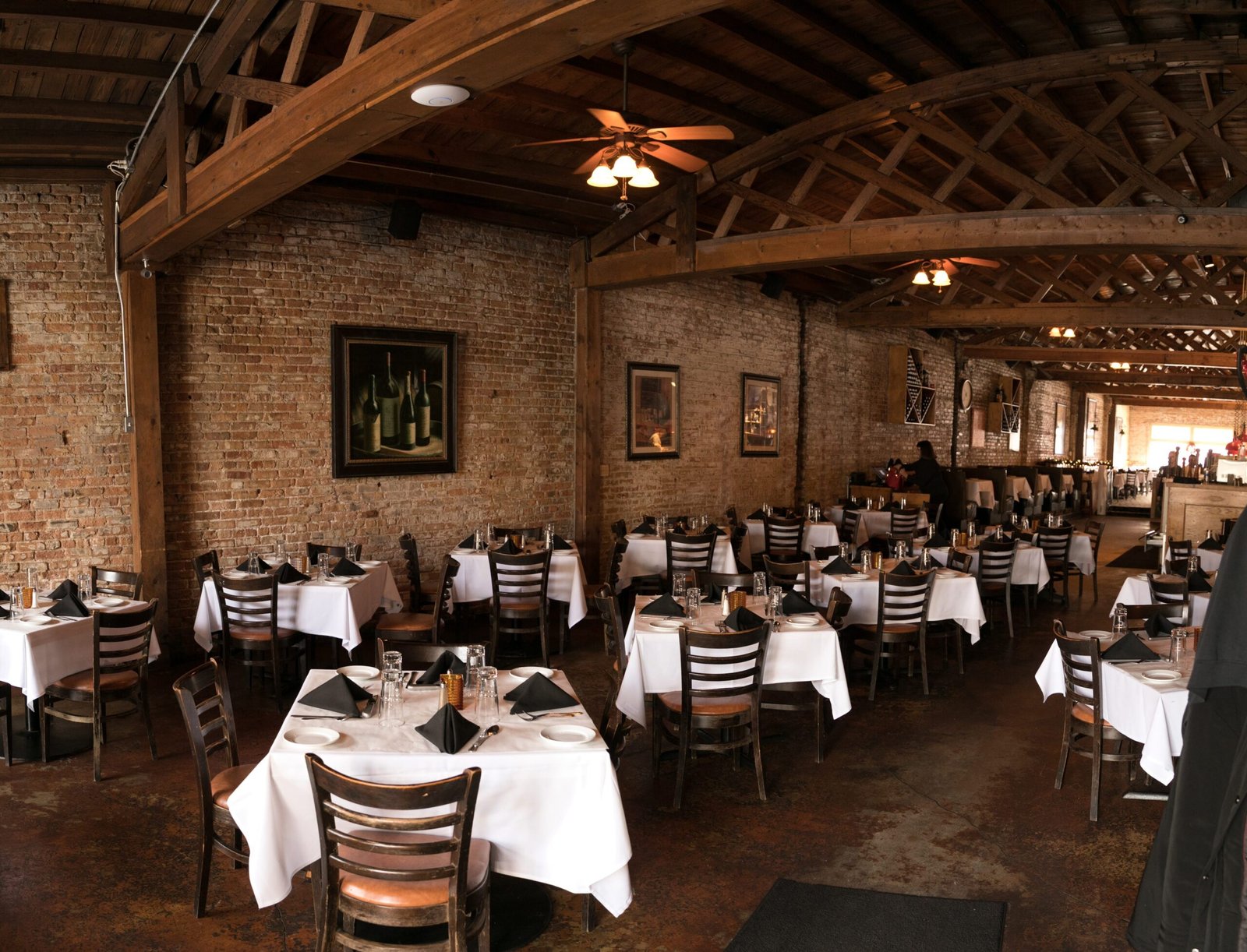 I love to grab young chefs, teach them and ask why. We are always evolving and some of that has to do with us always learning, and passing it on.
What's your favorite food-related motto, quote, or words to live by? 
I have a few!
"Go, eat your food with gladness, and drink your wine with a joyful heart." – Ecclesiastes 9:7

"In victory, you deserve Champagne; in defeat, you need it." — Napoleon Bonaparte… although I think he would say it was old-fashioned had he lived today."
And, lastly, as previously mentioned…
"If you give a man a fish, you feed him for a day. If you teach a man to fish, you feed him for a lifetime."
---
Connect with K.C. Gulbro Chef and Restaurateur – Owner of FoxFire and Copper Fox Restaurants & Chef Ambassador for Certified Angus Beef ®!