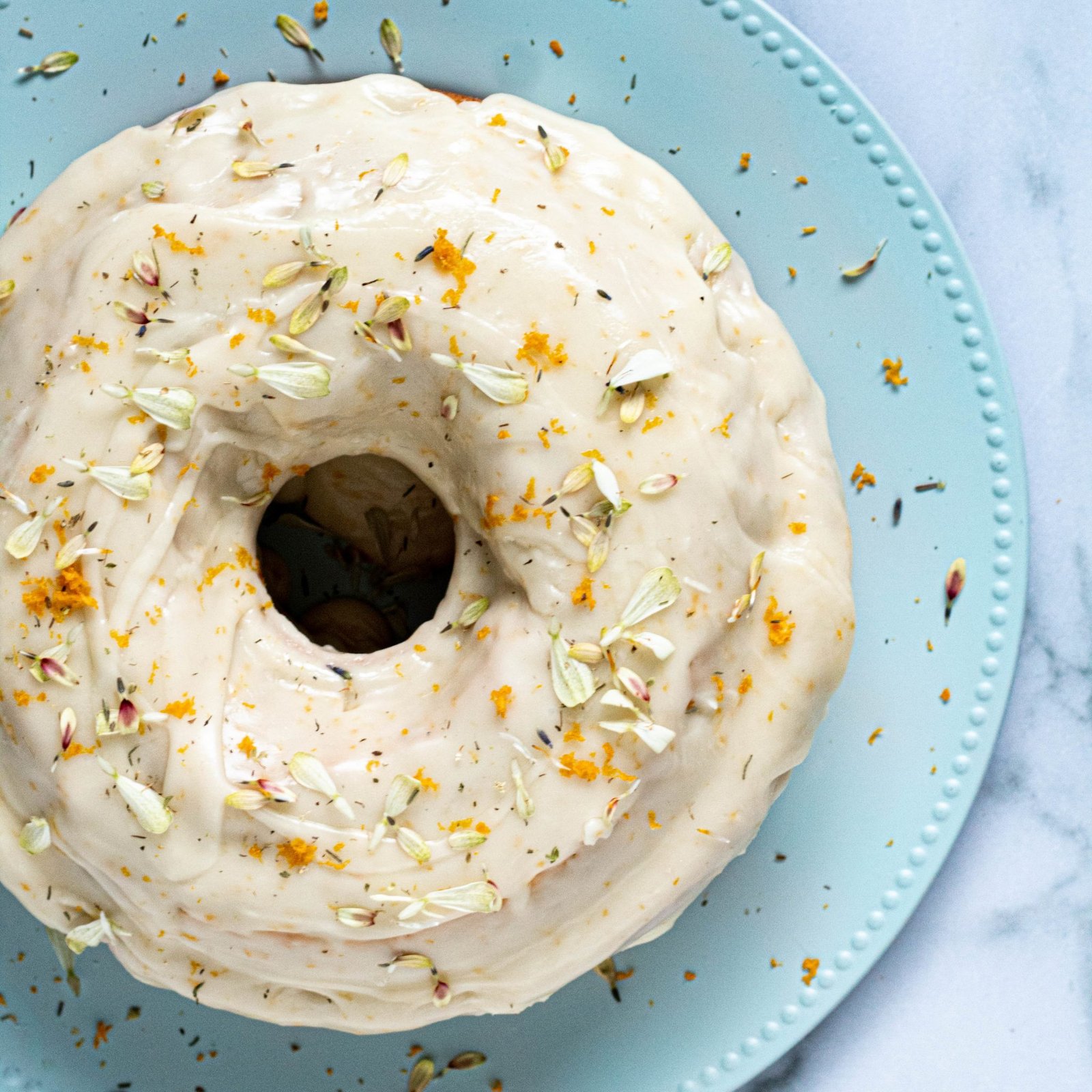 Provence Herb Blend & Orange Blossom Olive Oil Cake Recipe
Have you tried baking with herbs and spices?
Inspired by Local Milk's Herbes de Provence and Rose Olive Oil Cake, try creating your own by incorporating Hummus Chick's Provence herb Blend.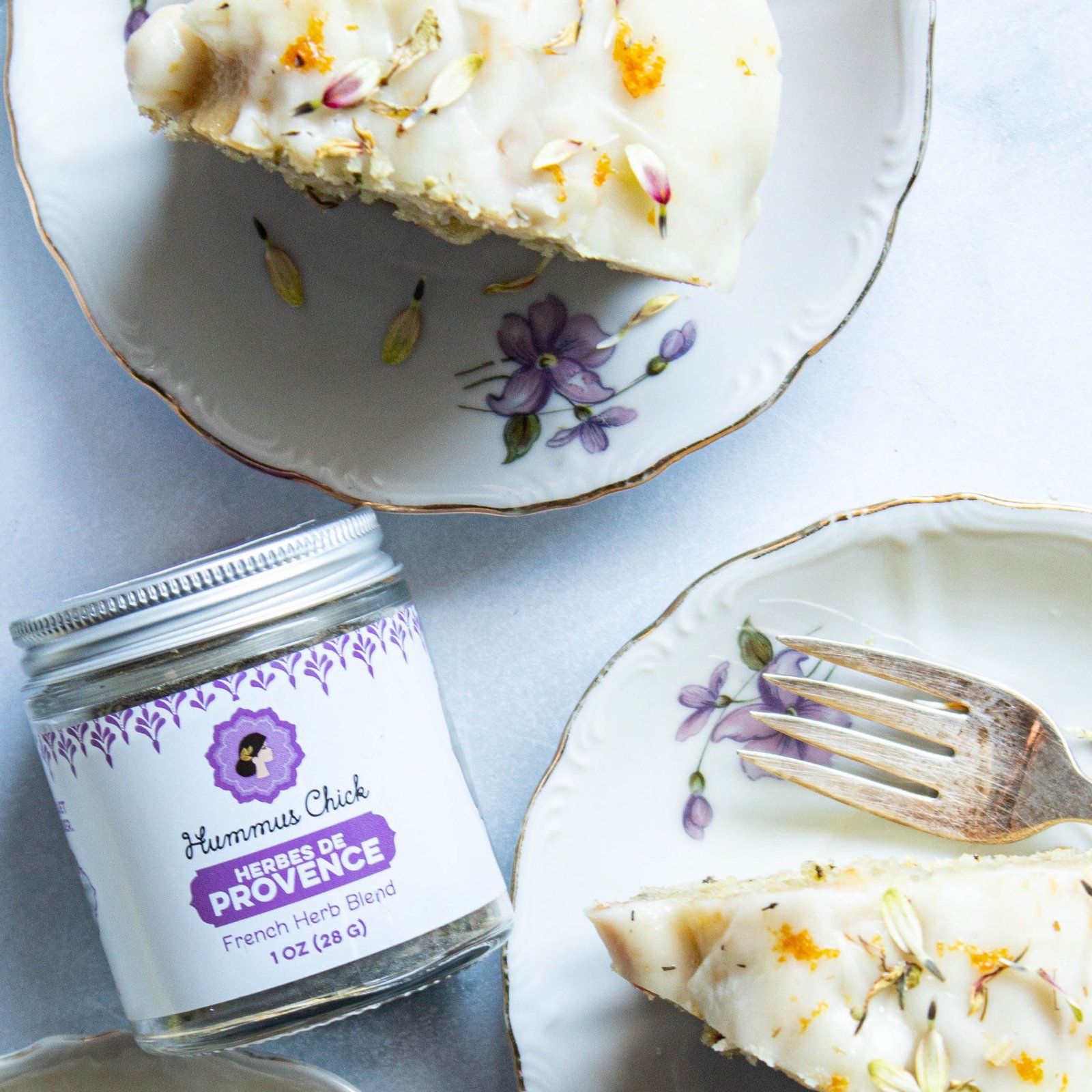 we swapped rose water for orange blossom and modified the recipe to be dairy-free.
INGREDIENTS
3 cups unbleached all-purpose flour
1.5 teaspoons baking powder
1/2 teaspoon baking soda
1.5 teaspoon flaky sea salt
3 tsp Provence herb blend
2 cups sugar
1/2 cup fresh grapefruit juice (o.j. works too)
1.5 tsp Orange Blossom (concentrate, like Nielson-Massey)
1 cup olive oil
1 cup Buttermilk*
1 cup
3 eggs
1 cup powdered sugar + more to thicken if needed
2 Tablespoons grapefruit juice
1/8-1/4 teaspoon orange blossom, to taste
*To make dairy-free buttermilk, add 1 TSP of white vinegar to 1 cup almond milk and let it sit for 10 minutes before incorporating.
INSTRUCTIONS
Heat oven to 350°F. Thoroughly grease your cake tin, most especially thoroughly if using a bundt pan.
In a mixing bowl whisk together the flour, baking powder, baking soda, salt, Provence herb blend, and sugar.
In a separate bowl whisk together the grapefruit juice, olive oil, buttermilk, rose water, and eggs.
Pour the wet ingredients into the dry and gently stir with a spoon to just combine, making sure to scrape the bottom. Do not over mix.
Pour the batter about 2/3 way up the sides of your cake tins or pan (will make about 3 small bundt cakes or 2-3 8″ layers depending on how thick you make them), and bake at 350°F for 30 minutes to an hour (depending on size of cakes). Cake should be a deep golden brown and a cake tester should come out clean when inserted. A few crumbs are fine; it just shouldn't be wet or goopy.
Allow cakes to cool in their tins about 10 minutes, and then turn out onto a cooking rack to cool completely before icing.
Meanwhile whisk together your glaze. In a bowl whisk the juice and rosewater into the powdered sugar. Add sugar if you need to thicken it to get it to a pourable but quite thick consistency. Alternately, you can thin it with additional juice or cream as needed. Spoon the glaze over your cake. And enjoy!