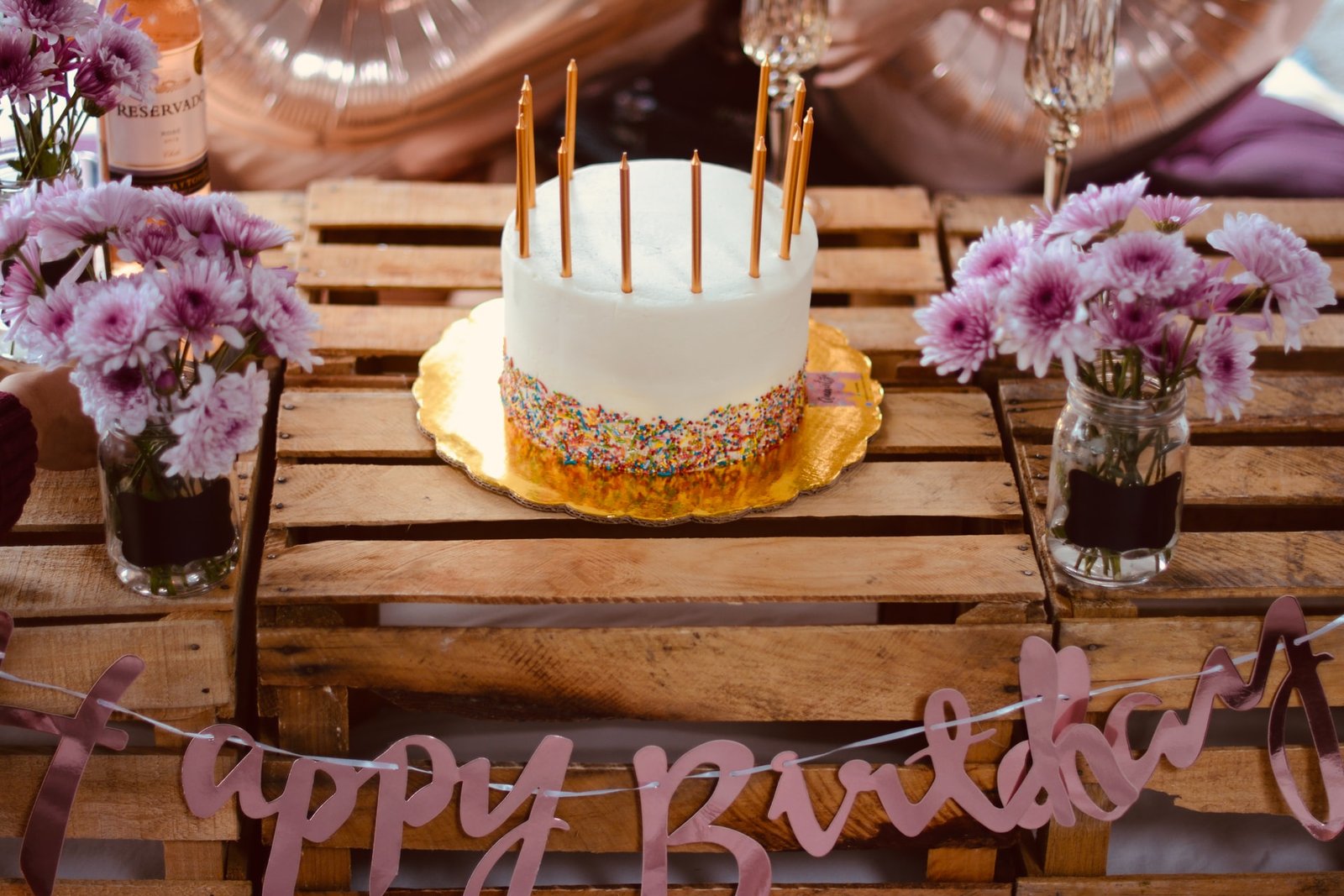 Save Money With These Tips For The Perfect Homemade Birthday Cake
If you treasure birthday parties, then you better learn how to DIY cakes.
You can enjoy the process with your little ones as you teach them how to bake. Additionally, you can cut the expenses of buying cakes from different supermarkets. You can involve your kids and let each of them decide the type of cake they want for their birthday.
It shall also be a learning process for you. Furthermore, if you hate sugar-flavored and quite bland cakes, making your cakes can be fulfilling. You will prepare them just the way you like them. Want to bake your birthday cake? Save your money and make the perfect birthday cake at home with these useful tips.
1. Opt for Naked Cakes
You can save good money by preparing simple naked cakes. For instance, you can bake an olive oil vanilla cake. It's such a tasty cake, and your kids are going to love it. It's also quite easy to prepare as you simply spread on the frost and scrap it off to reveal the cake's edges. While it might appear like a poorly frosted cake it can also be very stylish and you'll love it.
Interestingly, you have the power to remove whatever amount of frosting you would like. If you prefer cakes with less frost, then you can remove much frost. Conversely, if frost encourages you to eat cake, then only remove a reasonable amount.
2. Buy Accessories in Bulk
It's wise to choose a supplier that can offer you a whole package of all the cake accessories you need. Buying unique accessories from different suppliers can be hectic and costly. Birthday cake experts at Who wants to party also recommend that you choose suppliers that can offer you cake decorating supplies affordably and in a package. Ensure you buy your candles and cups for your cake from the same supplier to save your time and money.
3. Doilies and Stencils are Cheaper but Perfect
If you like to mix culinary, you will enjoy making this cake type. To cake an excellent cake embellishment, go for an affordable paper doily for a stencil. Lay the stencil on top of your cake and spread some powdered sugar over your doily cake. After you cover the entire cake with sugar, remove the doily, and you'll love the resulting design. Ensure you spread some powdered sugar on the dark sides of your cake. You can also use some gingerbread, chocolate, or cocoa powder on your vanilla for some contrast.
4. Use Edible Flowers
You can warm up your birthday cake with some edible flowers for a cheaper natural taste. Walk around your herb garden and pluck some organic edibles. Such beautiful and healthy flowers as roses, chamomile, dandelions, hibiscus, and pansies can add beauty to your cake. They can also add some natural flavors to your cake. Furthermore, you can be more creative. Make a simple, unique arrangement of assorted flowers on top of your cake.
Alternatively, you can mix different flower petals in your cake frost for a powerful flower effect. You can also pick some non-edible flowers and use them to decorate your cake. However, ensure they are clean and non-toxic. Remember to remove them from the cake before you serve it.
5. Use the Fruits You Have at Home
Who doesn't love a fruitcake? They are also quite expensive when you buy them from a cake shop. You can decorate your birthday cake with some beautiful berries. They can add some natural bright colors to the cake. Furthermore, you can pile up a massive pile of strawberries on your cake. Alternatively, you can create your preferred cake design with assorted colorful fruits.
6. Try Some Chocolate Shards
Do you want a raisin black forest cake? You can use simple decorating strategies like using chocolate shards or naked frosting. They can give your birthday cake such a dramatic look. You can prepare your chocolate shards by melting some chocolate in a microwave.  Roll up the chocolate in parchment paper and put it in the freezer.
When you don't feel like baking, you can make an ice cream cake. It can make a perfect birthday cake in summer. You can prepare it cheaply by crushing some vanilla wafers or Oreos and milk press them to your springform pan's bottom. Use your whipped cream and candies to layer it and serve.
There are different types of birthday cakes. The more complex a cake is, the more expensive it is. Interestingly, you can prepare different kinds of cakes cheaply at home. You can also use the ingredients like edible flowers and fruits you have at home. Also, shop all your cake accessories from a single supplier to save some money and time. Naked cakes also make cheap but awesome birthday cakes.