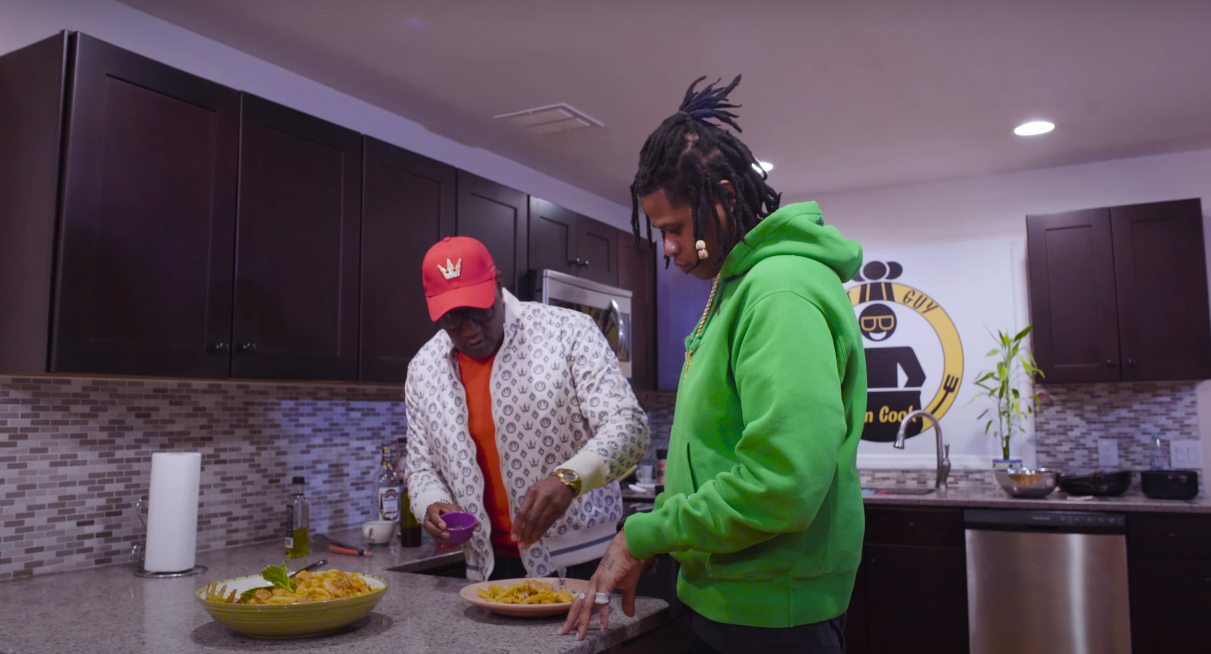 Billboard Chart-Topping Producer JOSH X Launches Weekly Youtube Cooking Series: That Guy Can Cook
The weekly series, That Guy Can Cook will feature a new episode every Thursday afternoon on the

THAT GUY CAN COOK

 youtube channel.
In episode 1 of the series, JOSH X and Chef Manny take viewers on a pasta adventure creating their rendition of 'Cajun Penne Alla Vodka'.
"I came up with "That Guy Can Cook", because I wanted to show people another way of healthy eating. I have lost over 120 pounds by learning how to properly eat with the right exercise routine. This show is to empower people and of course help them learn how to make a hell of a meal, while sharing a lil song here and there," mentions Josh X.
Get your ingredients and tune in every Thursday.
'Cajun Penne Alla Vodka' Episode 1
Ingredients:
– Penne Pasta
– Shrimp
– Sausage
– Truffle Oil
– Scallions
– Green Onions
– Heavy Cream
– Cup Vodka
– Can whole peeled tomatoes
– Salt & Pepper to taste
JOSH X is still enjoying the success of his first-ever Billboard Top 20 R&B song for the fan-favorite, "I Miss You" and the newfound fame with his Amazon Prime series, Sister's Keeper, playing the role of Derrick.
"I am still beyond honored and thankful to see that my single, 'I Miss You' continues to play on national radio and on the various video outlets around the world," adds Josh.
Amazon Prime's Sister's Keeper
Tiffany and Jay struggle with the pain of quickly losing their mother to cancer. Jay faces his own battles. Tiffany wants to finally go after her own dreams. Sister's Keeper is more than just a tale of brotherly/sisterly love, but a tale of two individuals, forced to find a path, that they can take with no regrets.
A few months back, JOSH X released the sexy Kompa-influenced, "Creole Love" part 2, featuring International Haitian sensation, Mickael Guirand and songstress Saskya to rave reviews. JOSH X will also be releasing his new single "Eskize Mwen" featuring superstar BAKY. "Eskize Mwen" is guaranteed to be one of the hottest records this Summer.
The trained classical pianist is in the studio adding finishing touches to his upcoming KSR/EPIC Records album release. The anticipated, "The X Project" is scheduled to be released later this summer. JOSH X has worked with the likes of Cardi B, Rick Ross, Lil Wayne, and Swizz Beatz. and is one of Stevie Wonder's longtime proteges. He has also collaborated with fellow label mates, HoodCelebrityy and Sammy Wilk to name a few.