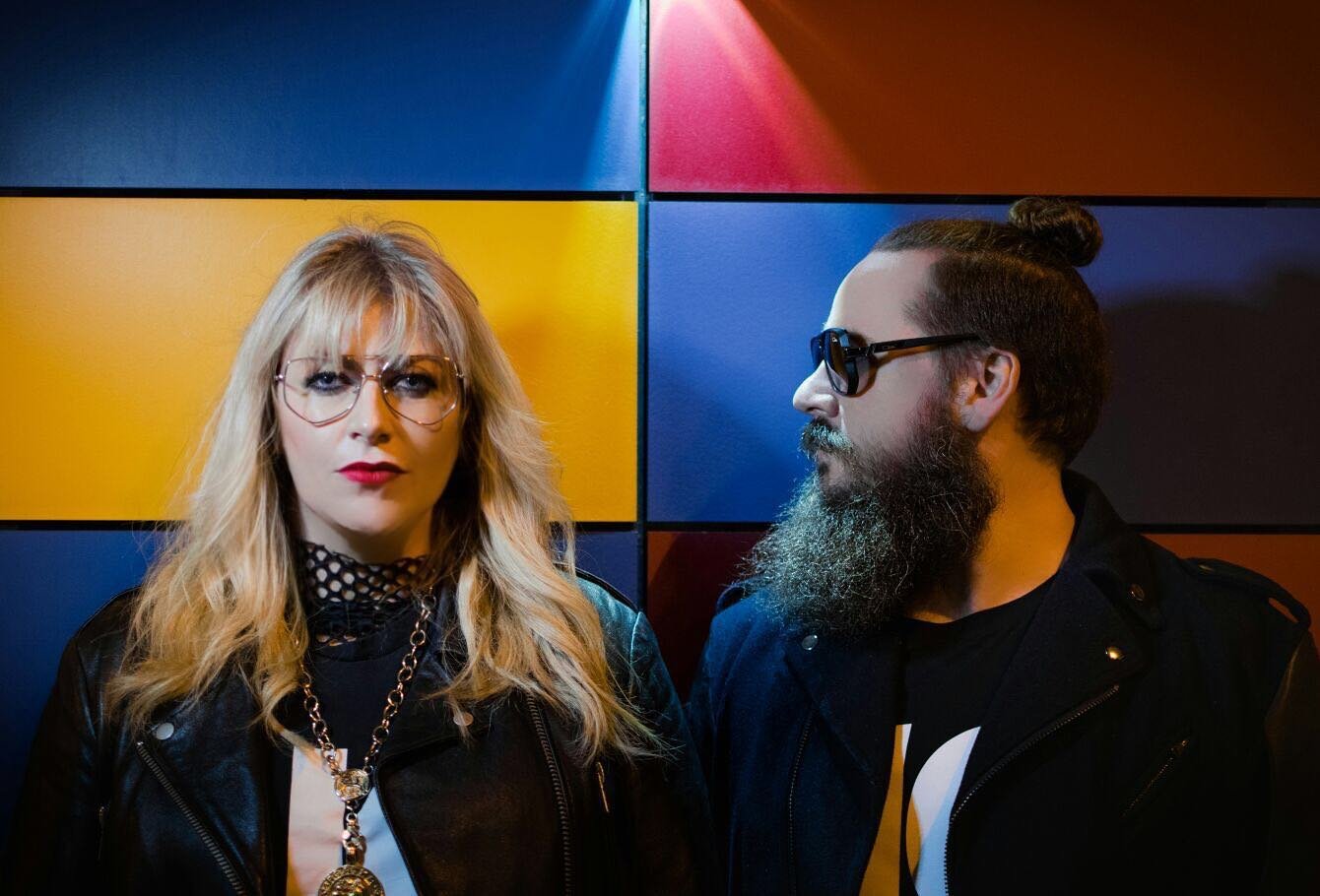 Genre-Bending Duo Beatnik Share EP: Vol. 2
With their latest project Vol. 2, Beatnik has assembled one of 2022's strongest six-track runs from any genre.
Let's be frank: The word "diverse" gets overused in the music sphere. If we grab a dictionary and look up the word "diverse," it's likely that the Scotland-via-London brother/sister DJ twosome Beatnik [Statis and Nikki Beatnik] will be cited as an example, no hyperbole.
After years of contributing to London's rich club culture via their Beatnik-themed parties, beloved YouTube channel, and having spun across many eras — from the Y2K pirate radio movement down to world tour arenas — the duo's traveled background is reflected in their sonic output. Now, the pair is back with their latest full-length tape Vol. 2, a collection of six tracks that wanders through the worlds of drum & bass, R&B, dancehall, rap and electropop.
Vol. 2 isn't a solo affair — there are plenty of noteworthy guest cameos. D&B belter "Never So Much" features vocals from U.K. songwriting legend and performer Royston, who worked closely with Estelle on her debut LP The 18th Day. Electro-tinged pop banger "I See Ya" sees the DJ duo tap Asian Hawk. On the other hand, EP centerpiece "Daisy" features earworm-like vocals from rising London vocalist KX. For the six-track ensemble, you'd confuse your listening experience for a rollercoaster as Beatnik interweave a myriad of eclectic sounds.
"We have been in a creative bubble, writing & producing new tracks aiming at what we want to spin in our DJ sets. The EP is a mix of the genres we love, dancehall, hip hop, D&B and just good vibes," said Nikki Beatnik regarding the EP.
Statis added: "We collaborated with friends and artists from the U.K. and U.S., we had some great studio days where we were all just as creative as possible with the music, adding some catchy hooks — it's very Beatnik."
Beatnik are also both prolific DJ's having spun on six continents in more than 70 countries, for events such as The British Fashion Awards, Glastonbury, Isle of Wight Fest and parties for Jay-Z and Beyoncé, Giuseppe Zanotti, ASOS and the F1 races. Working together officially for well over a decade, Beatnik has landed spins on Radio 1Xtra, Rinse FM, Reprezent, Ibiza Radio and many more.
In the studio, the duo has worked with many artists including bass guitar polymath Thundercat, All Saints, LA dancehall artists Nik and Navi, rock band Will & The People, Tyson and UK R&B legend Terri Walker.
When she's not busy with her Beatnik mantle, Nikki is the personal DJ for Kelis [Milkshake, Caught Out There, Bounce, Trick Me] when she tours the globe, with a partnership spanning over 15 years.