M!NT paints vivid soundscapes with Sasha Nitze in the new single, Contours.
Brooklyn-based producer and creative aficionado, M!NT, releases his newest work of art.
The new single "Contours" is a guitar-focused, cinematic experience that puts the listener in a trance. Featured on the new track, Sasha Nitze's elegant guitar strums flow effortlessly over the duo's production leaving just enough room for M!NT's unique vocals.
"Contours" dynamic range and deep melodic structure create the perfect sound for your favorite lo-fi playlist. The strums of the guitar begin the journey and the feelings intensify as the beat comes in and takes charge of the sound. Intentionally created for your headphones, M!NT and Sasha create a lush soundscape that allows listeners to be engulfed in their own atmosphere of wonder. Along with their first single release together, "Contours" is the first official label release for Nitze. M!NT continues his creative momentum with Euro-based imprint Amuse, paving the way for his most productive year yet in 2021.
In the live-action visual accompanying the single release, Harlem's visual effects wiz-kid Thanoz blends futuristic New York City elements to recreate a visually stimulating world out of everyday locations.
Thanoz describes the video as "a cinematic experience of our confusing reality."
As M!NT is thrown into a simulation, the footage shows his creative process, including the constant battle with perfectionism and changes one might go through as they create a work of art. "Contour" is sure to put the listener at ease after a year like 2020.
Watch the "Contours" visual premiere.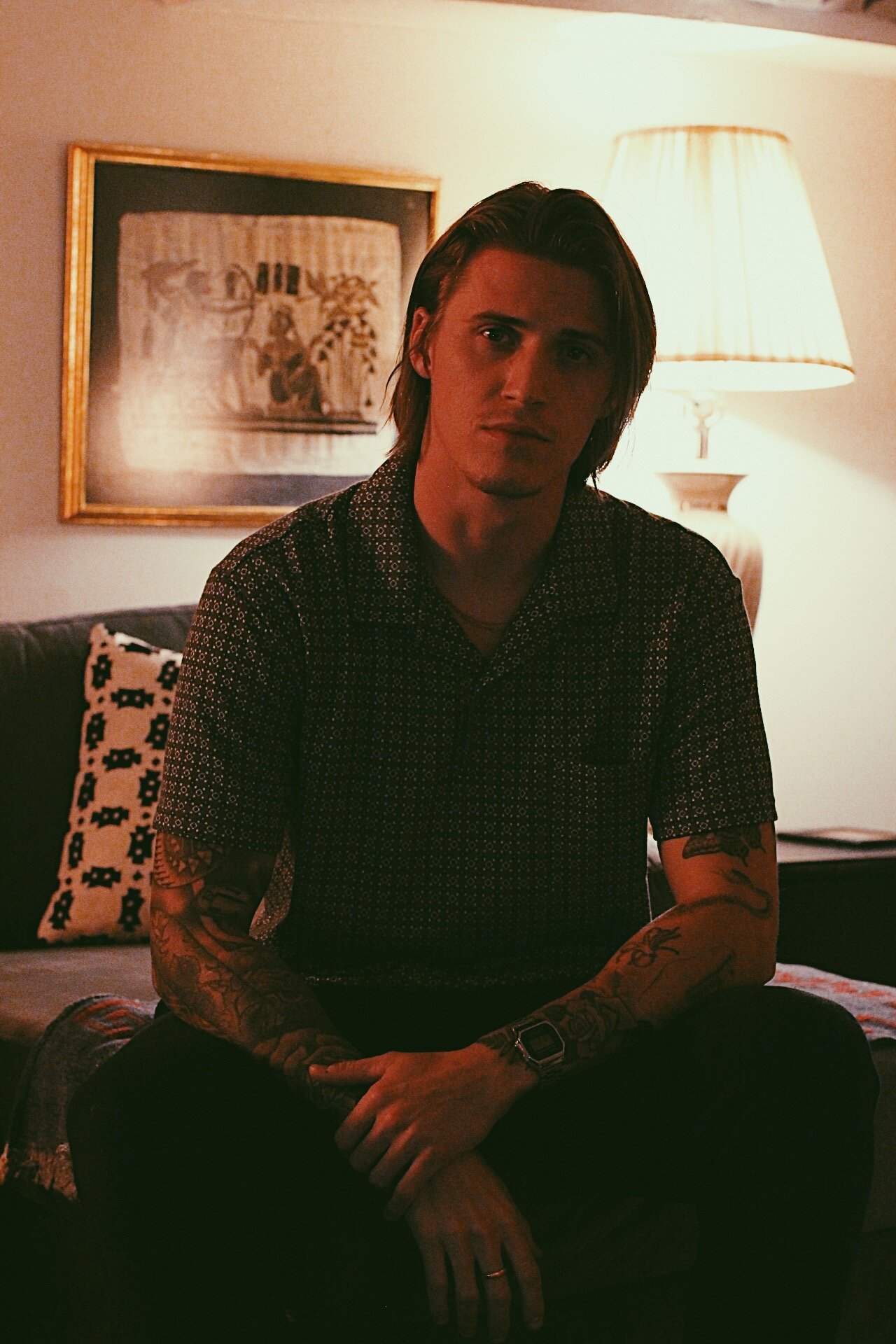 M!NT, also known as Cody Yozipovic, is a multi-faceted music producer, engineer, and film composer based in Brooklyn. Yozipovic's portfolio was first built on creating original instrumentals for popular remixes, showcasing his style of edits and fine-tuned production skills. Operating out of his Brooklyn studio, Arrowhead House, M!NT has worked with the likes of Ooah from Glitch Mob, NAO, Medasin, The Whooligan, The New York Times, and more. M!NT's music has caught the attention of Complex, The Hype Magazine, One West Magazine, and 247HH.
Over the years M!NT has worked his way around the festival circuit performing at Electric Forest, Mysteryland, Lighting In A Bottle, What The Festival, and Shambhala. Yozipovic is also a co-founder of the Afro-Caribbean New York party series Sweatshop, which has showcased a plethora of local and international talent including Jada Kingdom, DJ Tunez, Electric Punnany, UNIIQUE, Florentino, BAMBII, Jubilee, Riobamba, and Uproot Andy.