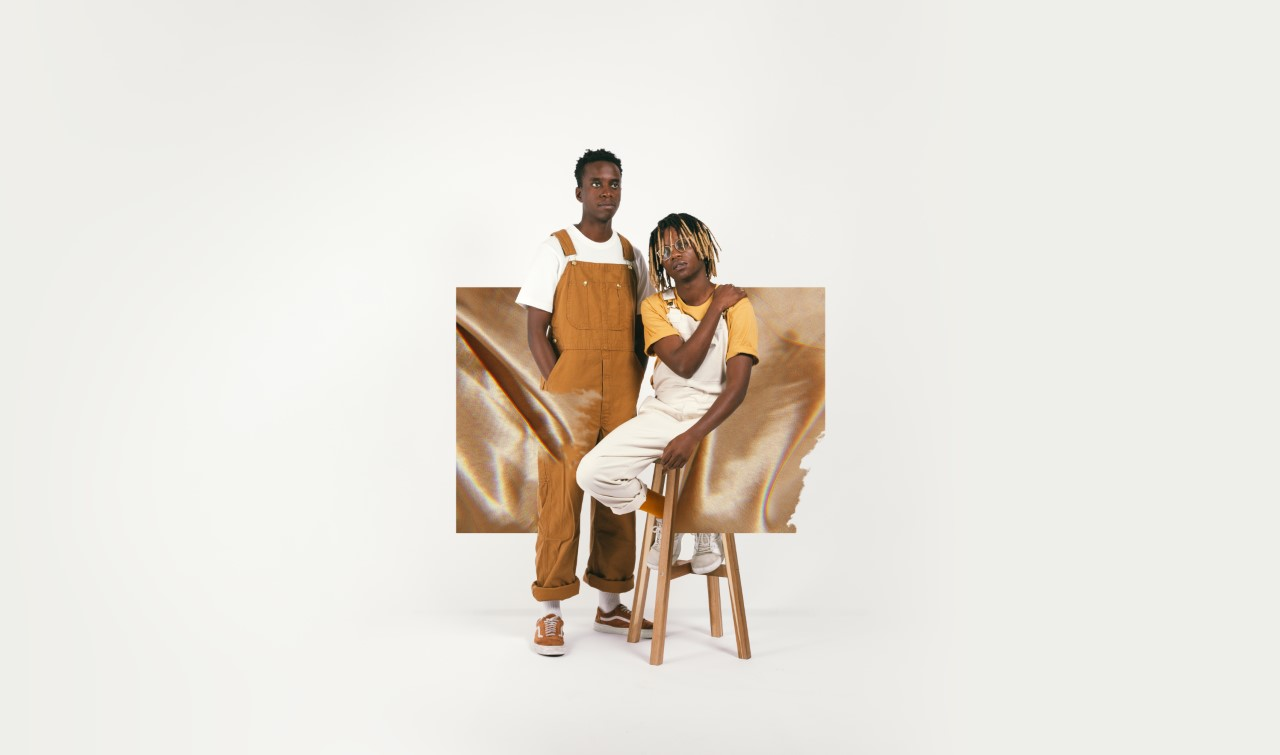 Belgian Alt-R&B Duo Yellowstraps Unveil New Visuals For New Single: Take Over
YellowStraps announce Goldress EP share jazzy-electric guitar leading single,'Take Over'.
Brussels-based alternative R&B/soul duo YellowStraps have shared their new track, 'Take Over' lifted from their upcoming EP Goldress. The title track of the EP has already seen support from the likes of COMPLEX, Les Inrocks, Acid Stag, i-D Vice French Magazine, BBC Radio 1xtra's Jamz Supernova, and KONBINI Radio.
The duo has received previous support from Earmilk, This Song Is Sick and Indie Shuffle to name but a few. They have been featured by popular Youtube channels Majestic Casual, The Sound You Need and Sir Chillicious, and have racked up an impressive 5.8 million streams across platforms. They have played Dour Festival (Snoop Dogg, Lauryn Hill, KRS One, Damon Albarn and Mt Kimbie) and will be performing at The Great Escape Festival 2020.
The duo can currently be found roaming the historic country of Belgium where they create music and challenge their own boundaries on a daily basis. Within the first year of their inception in 2014, they were already proving themselves by winning the award for Most Promising Artist at Redbull Elektropedia. After which, they went on to record at Berlin's Red Bull Studio, and collaborated with acts such as Tobi Lou, Roméo Elvis, Le Motel, and blackwave.
In order to create their unique sound, the Murenzi brothers draw inspiration for a variety of intriguing artists such as King Krule, Daniel Caesar, Tom Misch, and Moonchild. Aspects such as drum grooves and warm beats and harmonies bring their sound close to (and yet independent of) Jungle, Ninja Tune's Jordan Rakei, Kaytranada, FKJ, and Thundercat.
Setting a fast tempo from the start 'Take Over' leads with a jazzy electric guitar that keeps the listener enraptured throughout the track. Pairing the dynamic guitar style with a rhythmic set of drums and spacious pauses creates the equipoise between complex and boisterous. The overall album proves an excellent use of the three elements while pairing them with a variety of new techniques within each track. 'Goldress' showcases the piano skills of friend VYNK while 'How It Goes' brings forth a rustic element with a nimble flute.
The Murenzi brothers reveal a little about the complexities behind the track: 'Take Over' describes the toxic situation in a relationship where one party is overly dependant on the other. It takes the form of a direct conversation in which one of the parties explains to the other that it is essential to have their own balanced path and way of life, instead of relying on the others'.