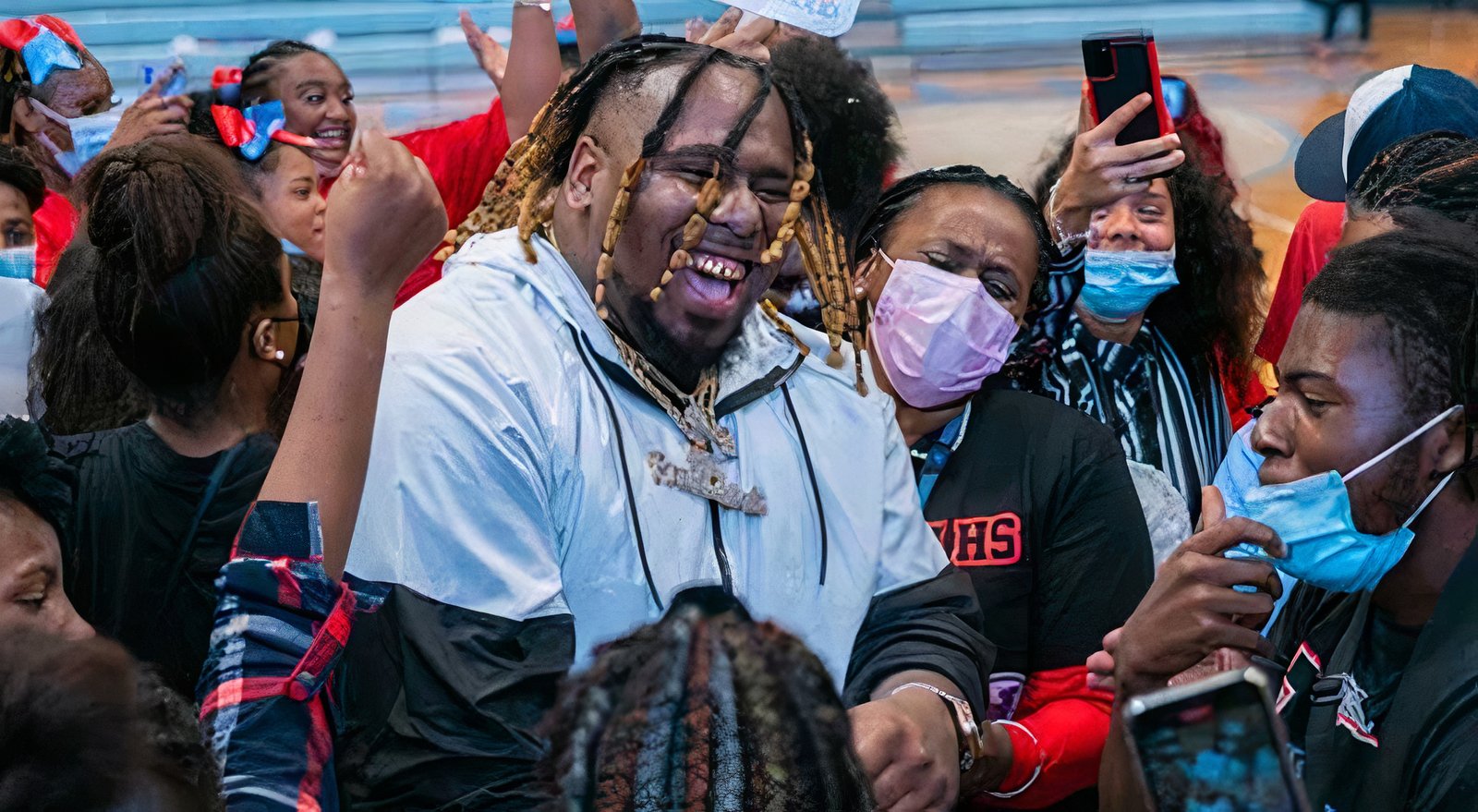 HD4President Releases New Mixtape: To Da Max
HD4President released his new mixtape, To Da Max, alongside the official video for the track of the same name.
'To Da Max' kicks off with HD's viral hit, "Touch Down 2 Cause Hell (Bow Bow Bow)" and includes a remix of the track that features 2 Chainz & Fredo Bang.
Now a top 30 hit at Urban radio with combined U.S. streams surpassing 20 million, HD initially released the single independently and saw it quickly blow up on TikTok. To date, there have been over 1.4 million TikTok creations – including clips by Lizzo, Coi Leray, City Girls, Latto, Niecy Nash, Gabrielle Union, and Jessica Alba – and over two billion views on the platform. Complex included the song in a recent round-up of "The Best TikTok Trends and Challenges Right Now."
While he comes from a city with a rich lineage of rap superstars such as Kevin Gates and Boosie Badazz, known for poignant tales of life in their neighborhoods, HD has decided he's ready to move past the pain. On "To Da Max," he uses his traumas as steppingstones to triumphs, making raps that feel encouraging – even optimistic – despite the circumstances that birthed them.
"I came from all that, I know the streets, I lived it. Right now, I'm trying to better myself," HD4President explains. "Sure, I want to stay in tune with the streets – I can still put that gangster music out – but I wanna show I can do that pop, too. That's been my lane since I was a kid. I love making that type of music."
The unrepentant Southern rap banger "Mouth Fulla Golds" is full of playful, taunting lines. On "To Da Max," he spits over steely synths and a drum beat that sounds like it was excavated from the golden age of Cash Money Records. He embraces his life of luxury as he raps, "I ain't rocking Levi's/It's Amiri for my jeans now."
"To Da Max" finds HD continuing his grind, but he also pauses to celebrate the reputation he's already built. His new music effortlessly walks a tightrope, demonstrating his knack for both colorfully flexing one-liners and arena-ready choruses. While still staying true to his Baton Rouge "jiggin" roots, HD's music is a unique mix of hip hop, R&B, soul, and pop, establishing him as both a rapper's rapper with street cred and a singer with a flair for anthemic shout-along hooks.
Fans can find out more about the man behind the viral hit of the summer in two short videos. In the first one, HD reveals how the inspiration for 'Touch Down' came to him in a very unlikely place, talks about his celebrity crushes, and confesses he can't jig. In the second one, he discusses the community of Baton Rouge producers, hearing his song on the radio for the first time, and signing with the label that brought the world The Temptations.
Stream "To Da Max" on your favorite streaming platform now.